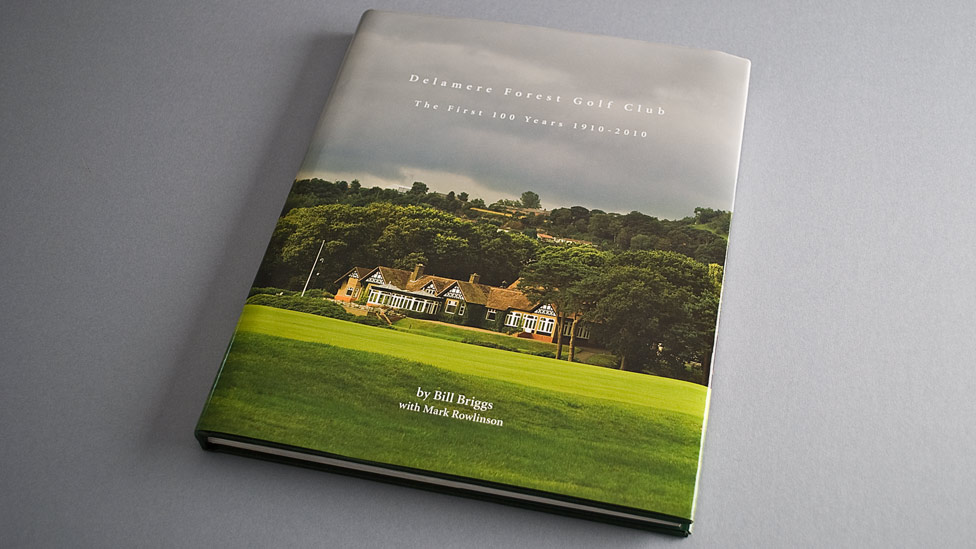 Engaging prose, striking photography and elegant ways of structuring content – beautiful book design that helped our client celebrate 100 years of history.
Background
In January 1910 eleven businessmen from the local area met informally and agreed to form and build a golf club on Crown land adjacent to the ancient forest off Delamere, in Cheshire. The proposed committee then met formally for the first time in March 1910, and agreed to engage celebrated architect Herbert Fowler in the project, and the rest is history…
Challenge
Having reached a milestone 100 years since it was founded, we were approached by Delamere Forest Golf Club to design and print a book to commemorate the occasion. The book would be written as a collaboration between golfer and Club member Bill Briggs and Mark Rowlinson, renowned author of a books about golf courses and their architecture.
Solution
The book design is sympathetic to the fantastic photographic archive supplied by both club members and professional photo shoots. The full bleed images provide real impact for the reader.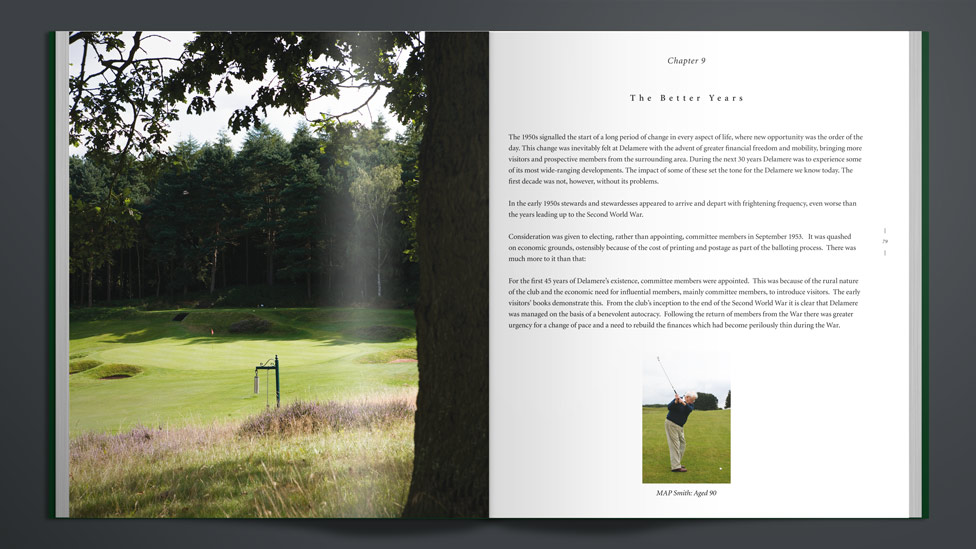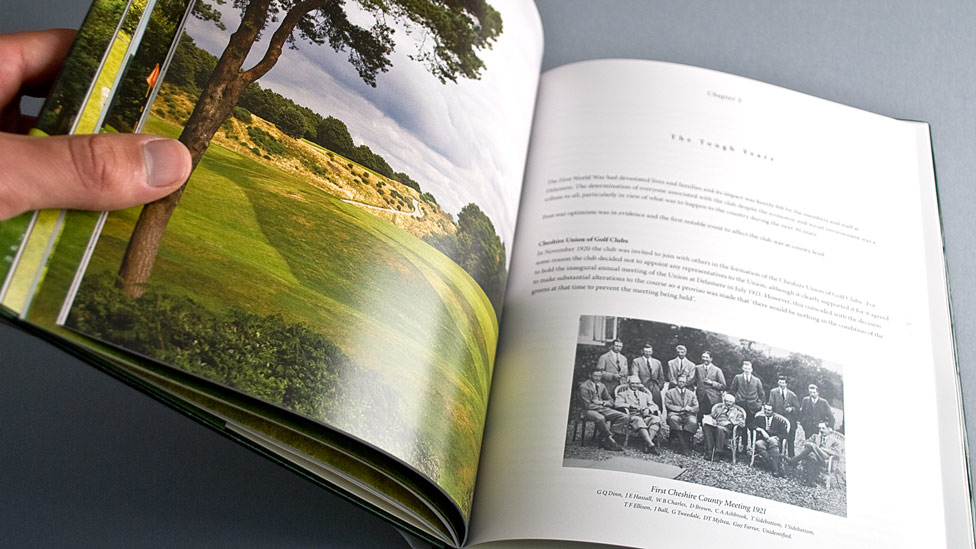 Alongside these, Bill and Mark's engaging and informative prose covering a hundred years of history is designed and laid out in a way that makes it highly legible and interesting to read.
We used a traditional font for the body copy, with increased leading for ease of reading. The book design also makes a fitting tribute to the key figures – past and present – who have had a significant role in shaping the legacy of this unique golf course.