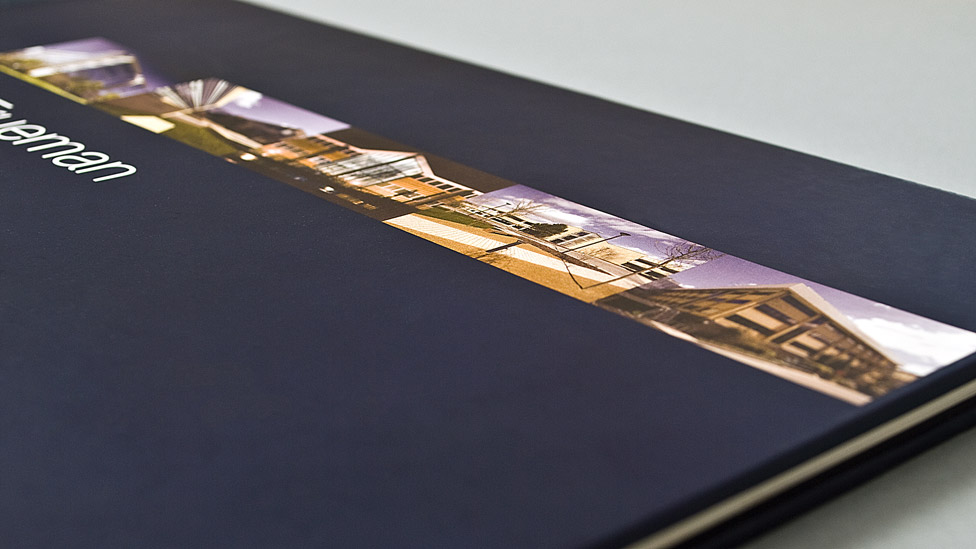 AstraZeneca commissioned us to create a commemorative book design to celebrate the 30 years of service and retirement of one of their Engineering department employees.
Challenge
To produce a commemorative book design that would celebrate the achievements of a long-standing employee (Eric) who would soon be retiring after 30 years at the company.
Solution
Having been involved in many engineering projects across AstraZeneca's UK sites for many years, Eric's legacy was more than extraordinary. To pay tribute to his long and distinguished career, we teamed up with his colleagues to secretly compile a book featuring a photograph of every building project he'd been involved in over his illustrious career.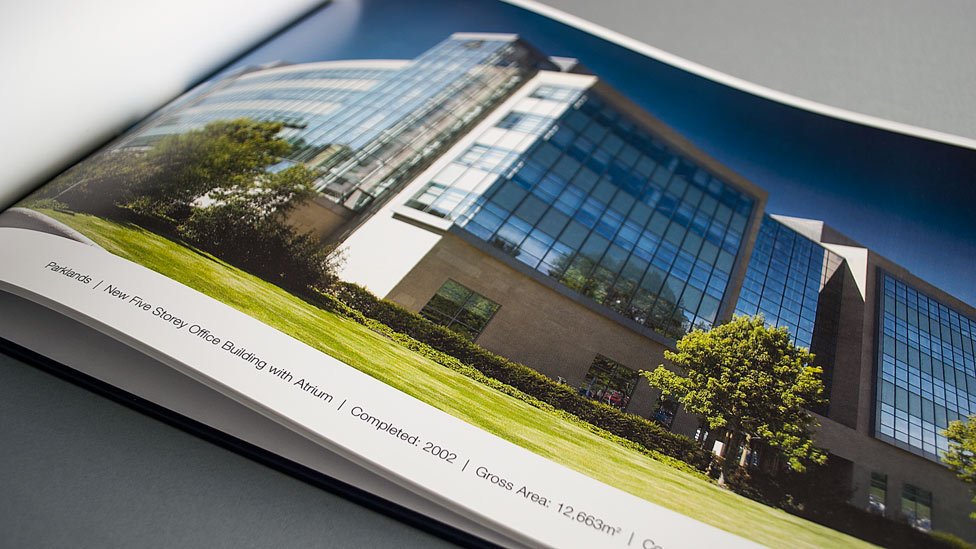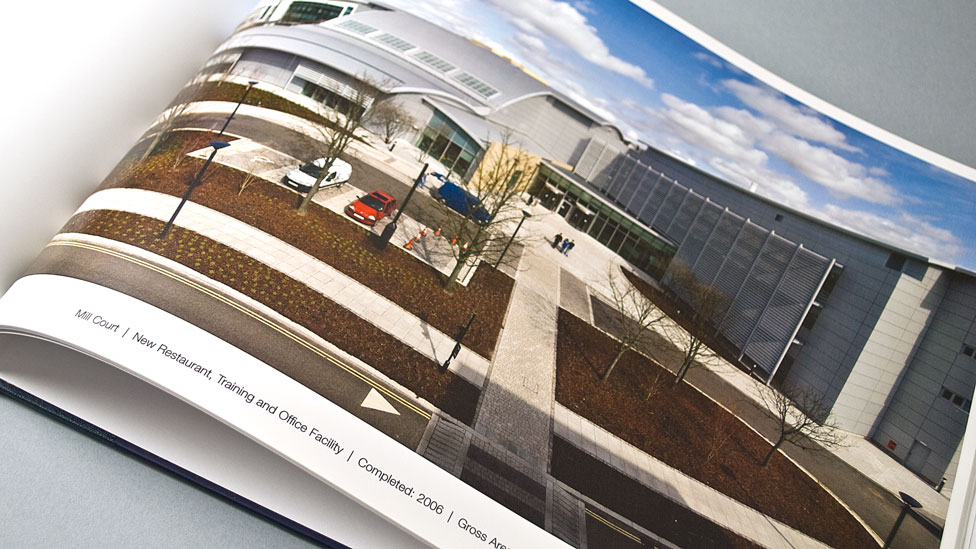 We spent two days working around the sites with a specialist architectural photographer before designing the stunning photography into a beautiful case-bound, landscape commemorative book. The book was presented to Eric at his leaving ceremony, and he was absolutely delighted.
We produced two further copies of the hardbound commemorative book, one for the Engineering department to use as a demonstration aid to promote their services to the rest of AstraZeneca, and a third to enter the AstraZeneca archives as a permanent record.
"It's a real pleasure working with Parker Design.

Nothing is too much trouble and 'going the extra mile' is part of the service.

They're pro-active, provide creative solutions, do whatever is needed to meet tight deadlines and work within the agreed budget, to produce a quality product. I would recommend Parker Design to anyone."