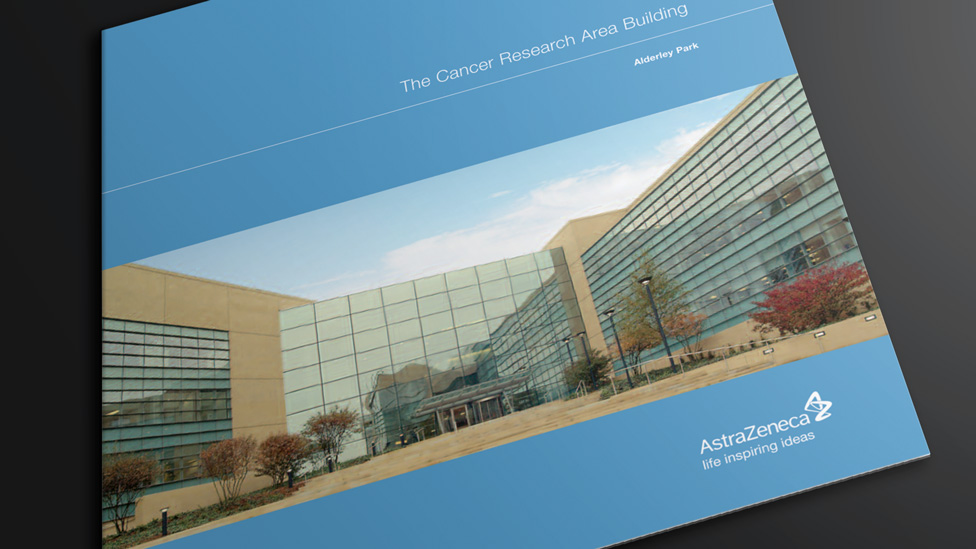 To celebrate the opening of their impressive new R&D facility at Alderley Park, AstraZeneca asked us to design and print their new cancer research building launch brochure.
Challenge
The striking and imposing building comprising cancer research laboratories, office space and informal breakout areas is all linked by a stunning three-storey open plan glass atrium.
A building of such prestige and importance required an equally impressive design and print programme.
Solution
To fully capture its grandeur, we spent several days photographing key areas throughout the building, from the imposing reception area to the awe-inspiring light and airy atrium, through to the state-of-the-art cancer research laboratories.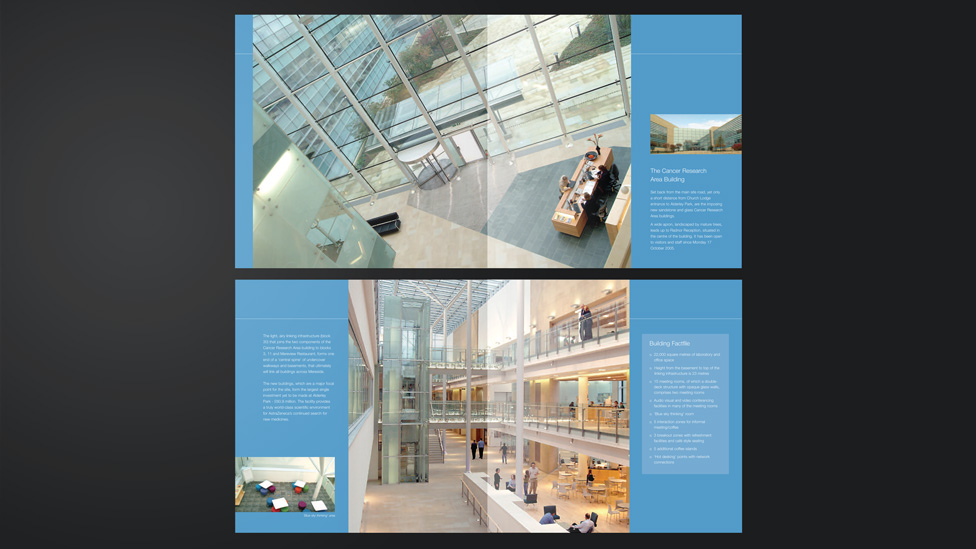 The striking photography takes centre stage in the brochure design, featuring prominently in the layout design of each spread. Subtle, elegant typography wrapped around the images helps tell the story and completes the look.
"It's a real pleasure to work with Parker Design.

Nothing is too much trouble and 'going the extra mile' is part of the service.

They're pro-active, provide creative solutions, and do whatever's needed to meet tight deadlines and work within the agreed budget to produce a quality product.

I'd recommend the Parker team to anyone."
To give the design and print an extra special touch, we printed the brochure with a metallic blue ink throughout and included a fold-out section at the back featuring illustrated floor plans of the building.