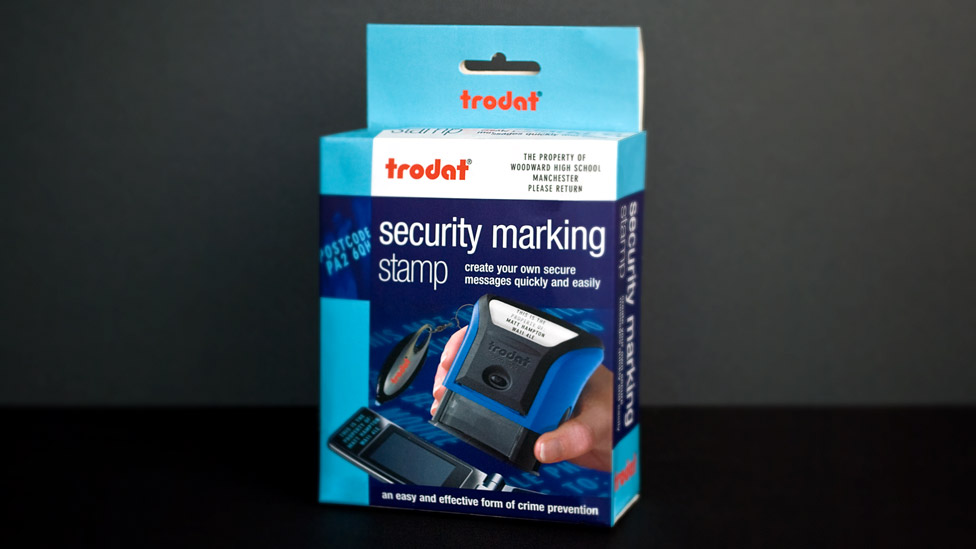 Bright colours and high quality product photography guaranteed that this carton packaging design captured the attention of our client's target audience in busy retail spaces.
Background
Founded in Austria in 1912, the Trodat Trotec group is the market leader for self-inking stamps. With more than 35 subsidiaries, the company's UK operation manufactures stock titled and customised stamps, personalised goods and a wide range of business essentials.
Challenge
Carton packaging design is an extremely powerful aspect of how successful a product's appeal is to its target customer. Shelf appeal cannot be underestimated, and in the case of Trodat's market-leading stamp products, it was vital we display the technical specifications and physical attributes of the office equipment.
Solution
We created a design that is simple yet full of impact, thanks to high quality product photography which we combined with bright colours and the renowned brand, guaranteeing the packaging design gets attention from savvy buyers. An uncomplicated product benefit message underpins the photograph, helping to persuade the buyer to purchase.
"Parker Design are a friendly team of committed and reliable designers. They always listen to what we need and their creative ideas demonstrate a genuine understanding of our business and our customer base.

The end results are always good quality and deadlines are always met."