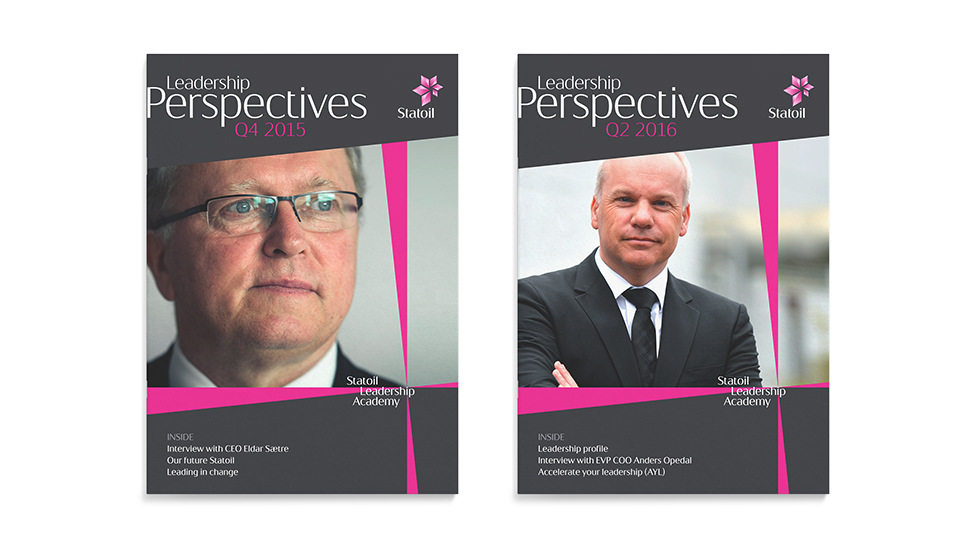 A company newsletter that united senior leaders around Statoil's strategic vision, and helped motivate, engage and develop the most promising employees.
Background
As an Oil and Gas company with more than 40 years' experience, Statoil believes that empowering their top employees is an important part of meeting the world's energy needs. Operating across 37 countries, our client wanted to provide a strong employee engagement resource – a company newsletter – for its senior managers. The newsletter was conceived to further develop their leadership skills and unite employees behind a single strategic vision.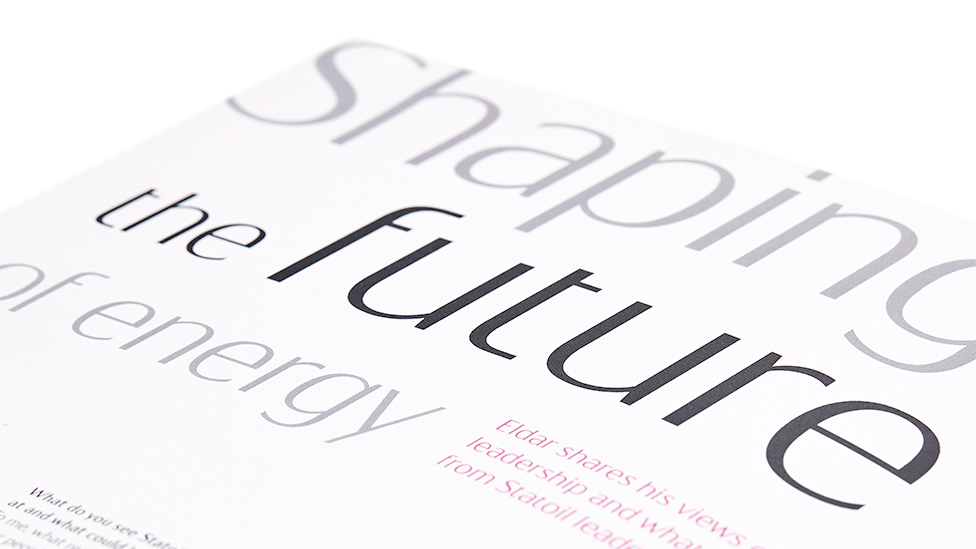 Challenge
To breathe new life into its Leadership Perspectives company newsletter, we needed to create an identity that would fit with the company's existing brand, while creating a strong piece of communication that would resonate globally with an audience of senior leaders.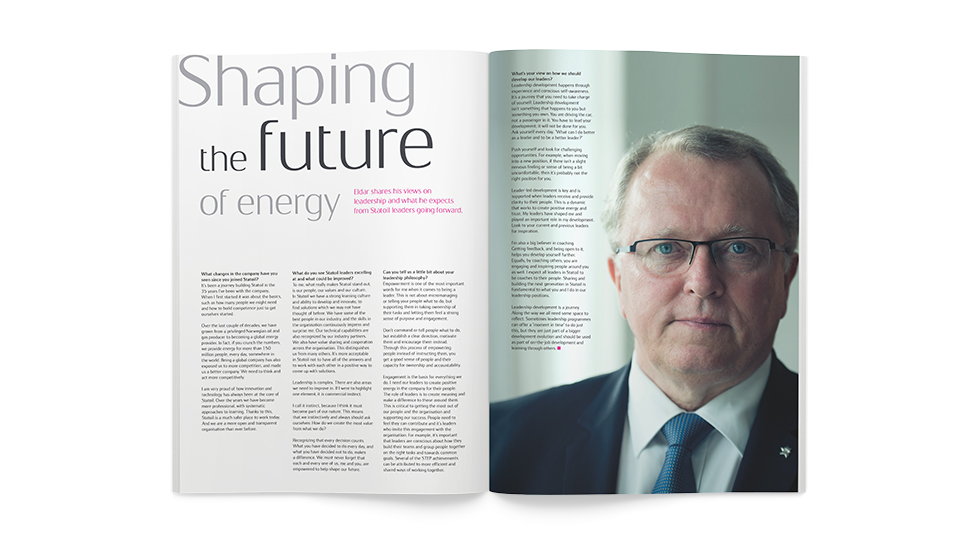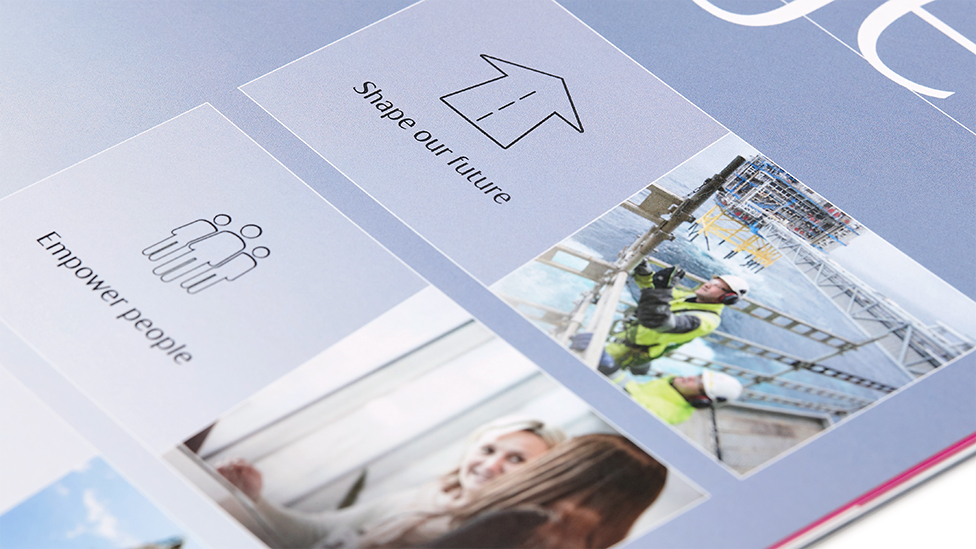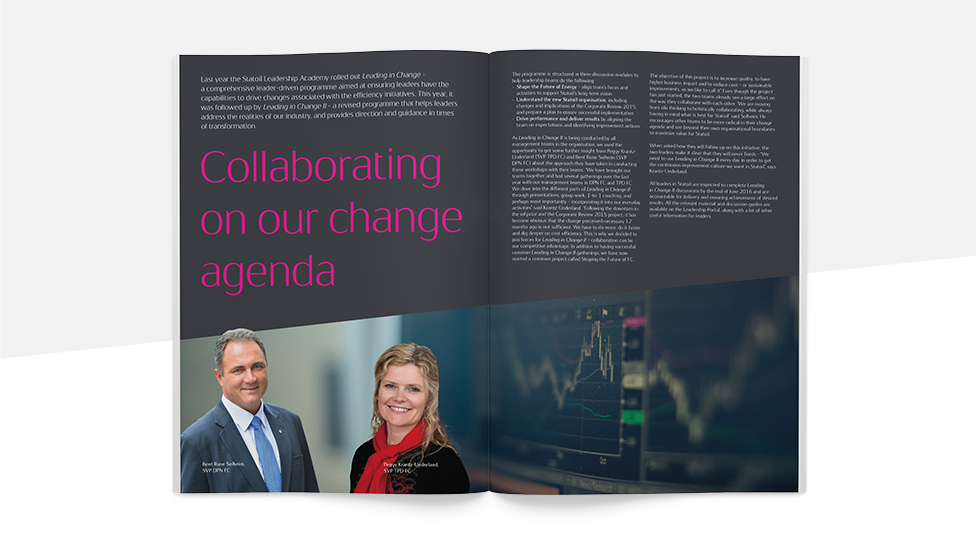 Solution
Using elements from Statoil's existing brand, we gave the company newsletter a distinct identity that differentiated it from other internal communications materials. As part of a wider initiative to rebrand the company's Leadership Academy, we rotated a six-degree angle from the client's brand guidelines by multiples of 90 degrees to create a ribbon graphic that could be used in a variety of ways.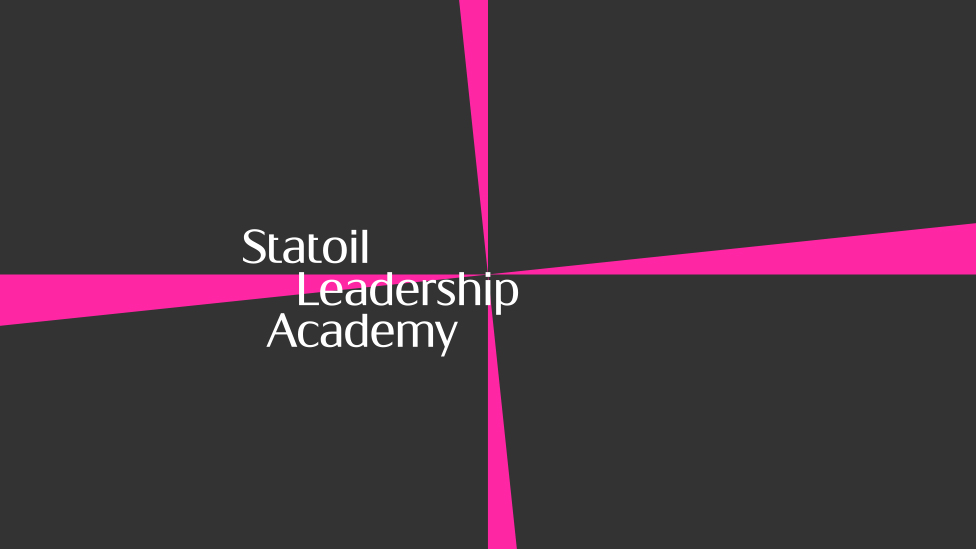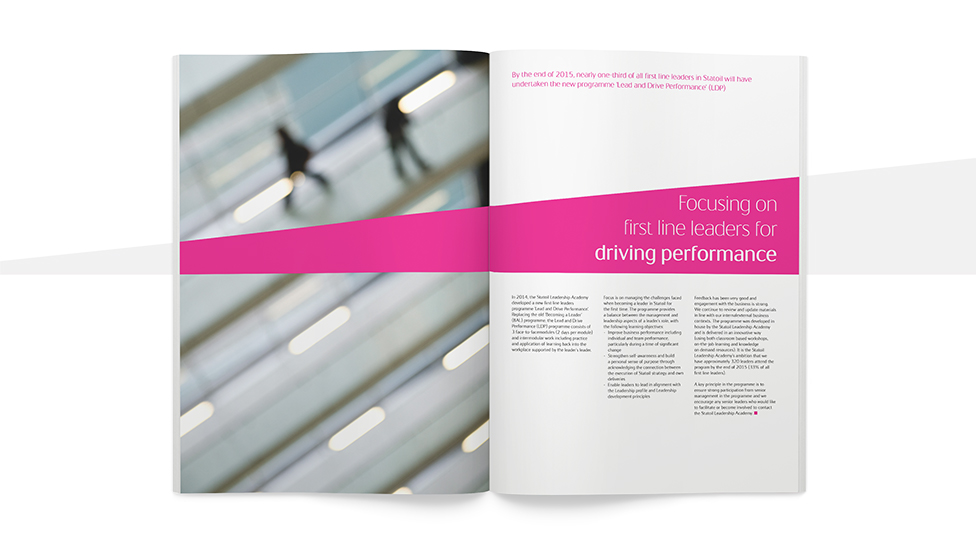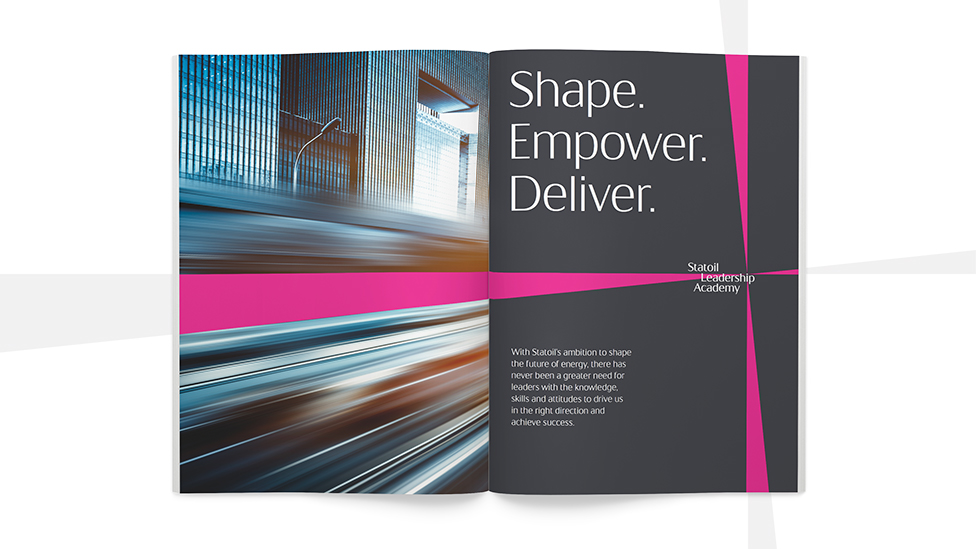 When multiplied, the visual device represents a focal point on the horizon that symbolises the journey senior leaders are embarking on together to achieve a common goal. Used throughout the newsletter, the ribbon graphic helped create visual interest and break up the content in some areas, while highlighting essential information in others.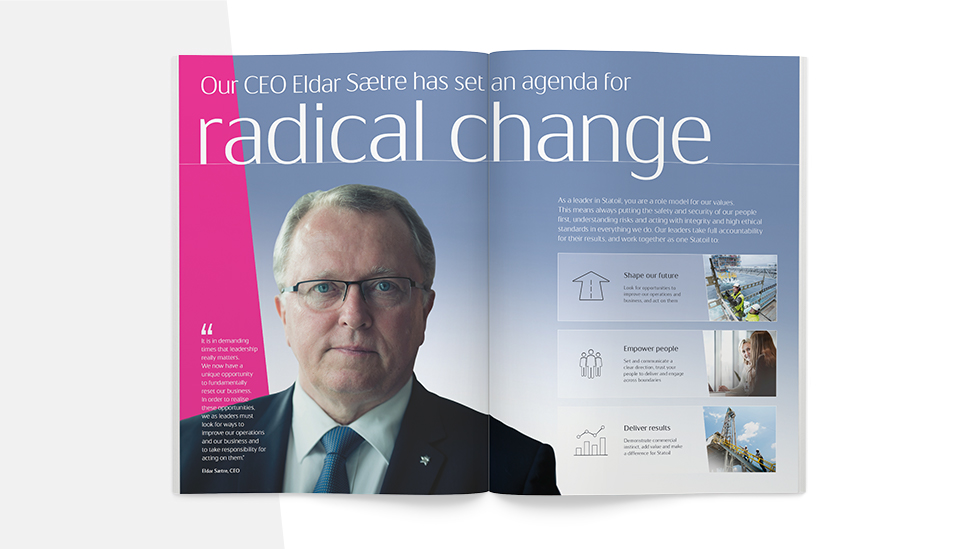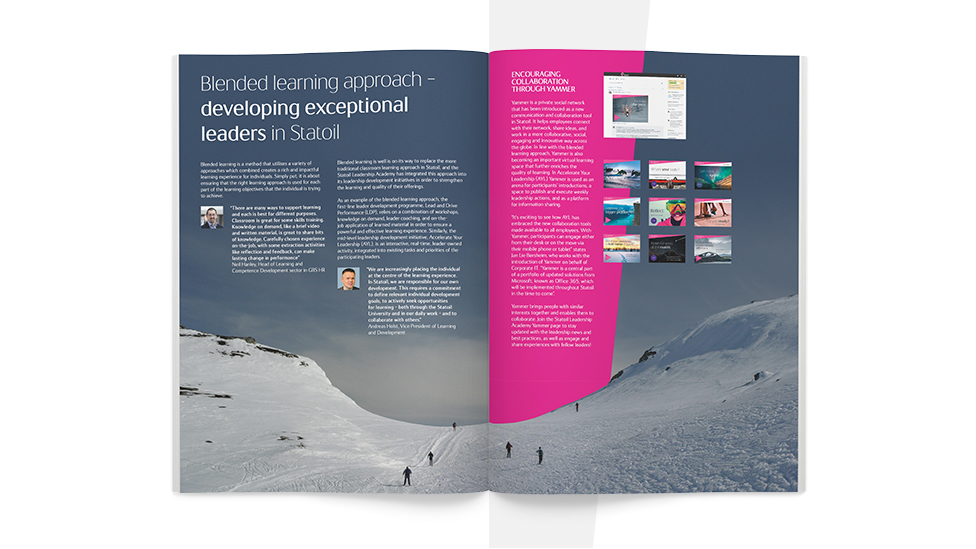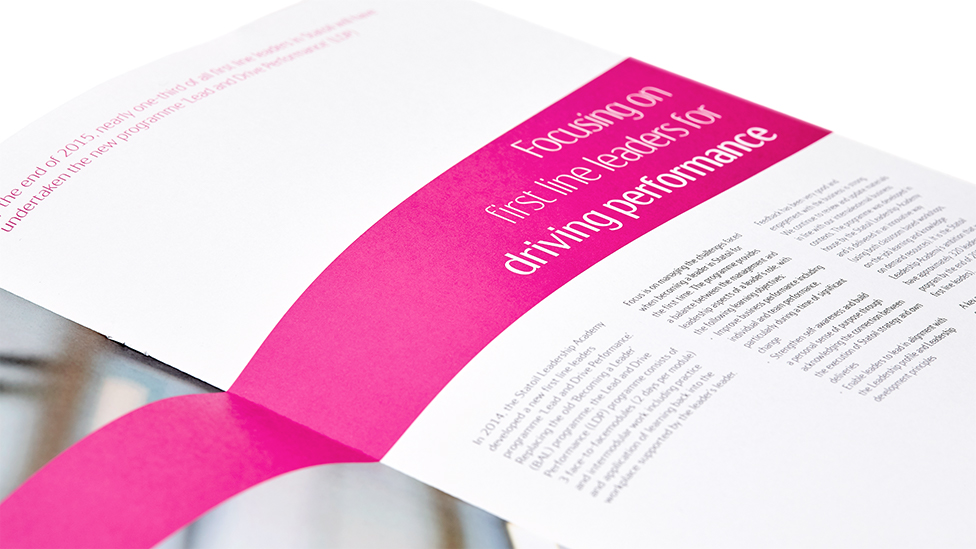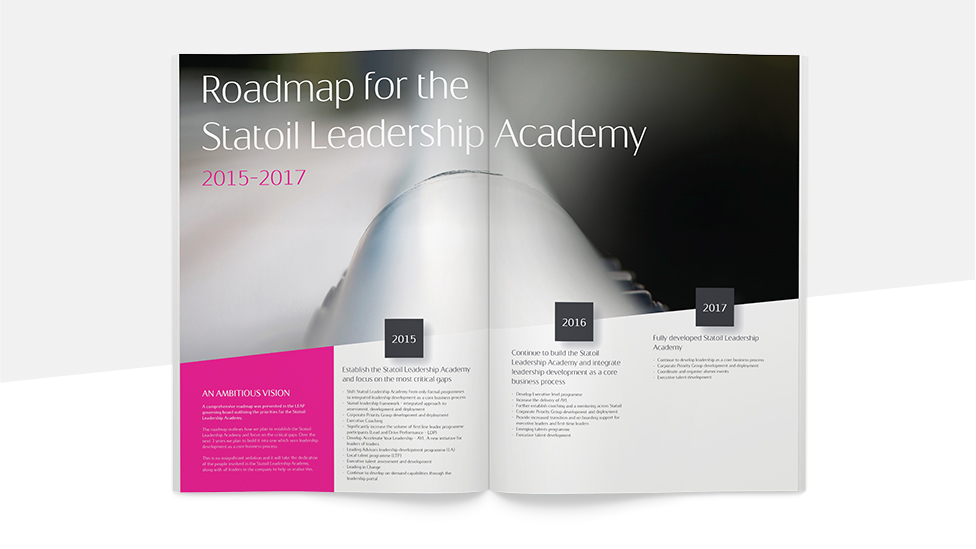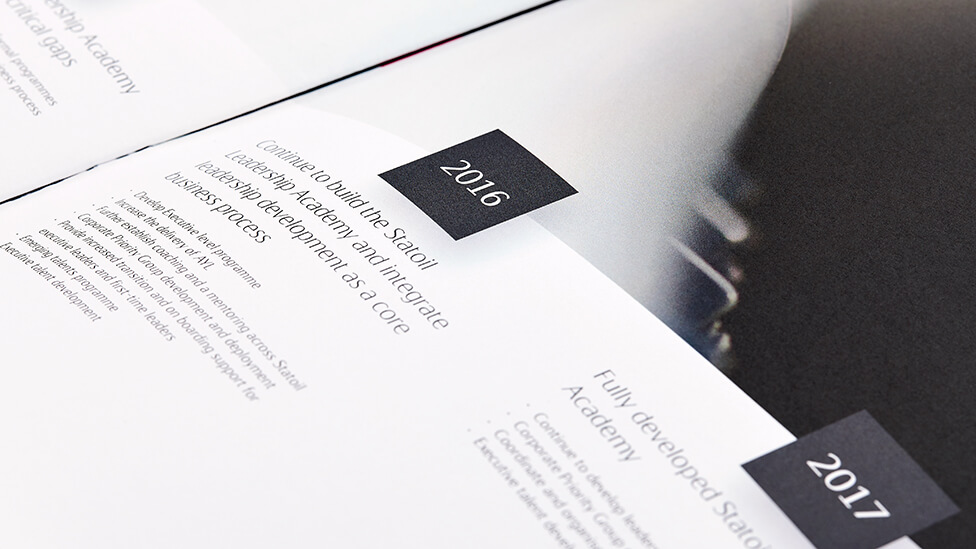 To support the content and motivate senior leaders, we developed a photography-focused approach that centred on images of technology and teams in action.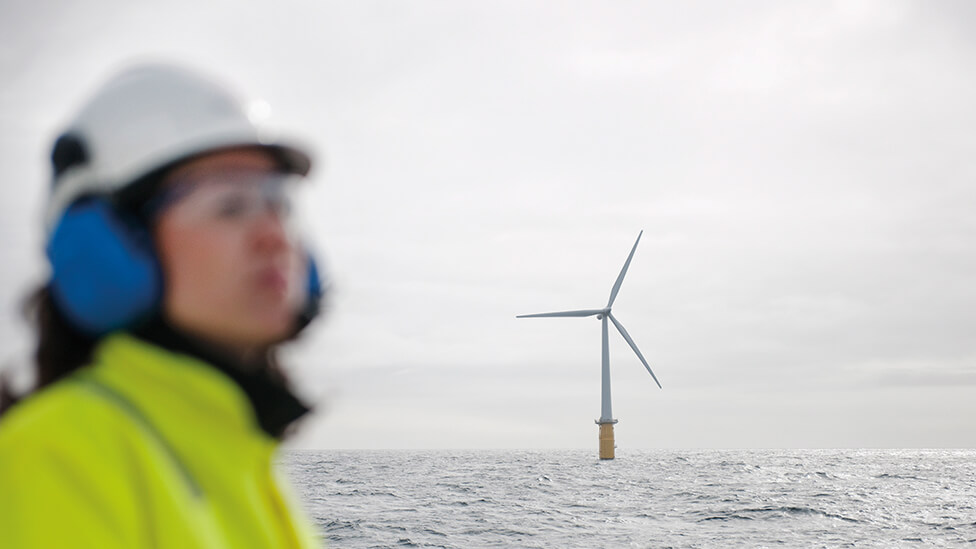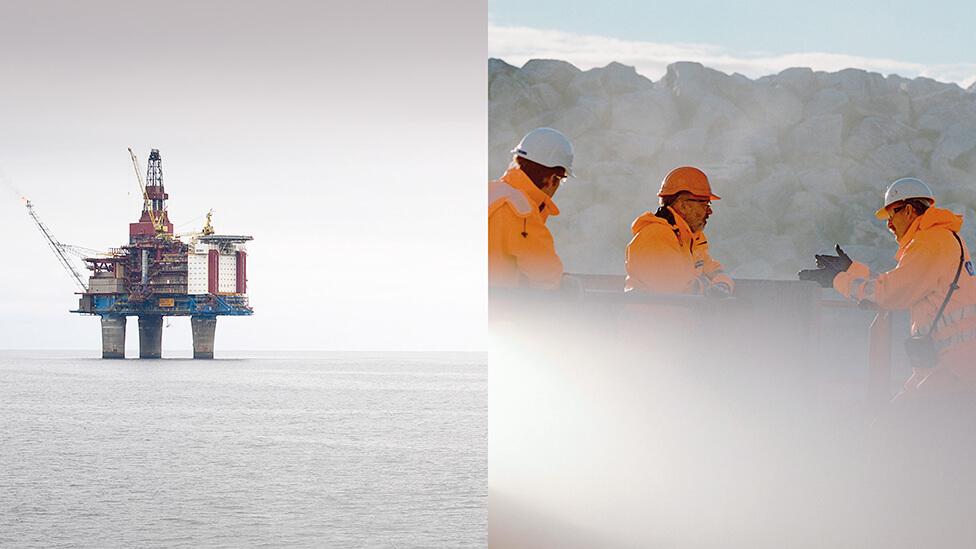 Clean, spacious feature layouts made Leadership Perspectives feel more like a magazine, adding value to the publication and encouraging readers to browse through the content.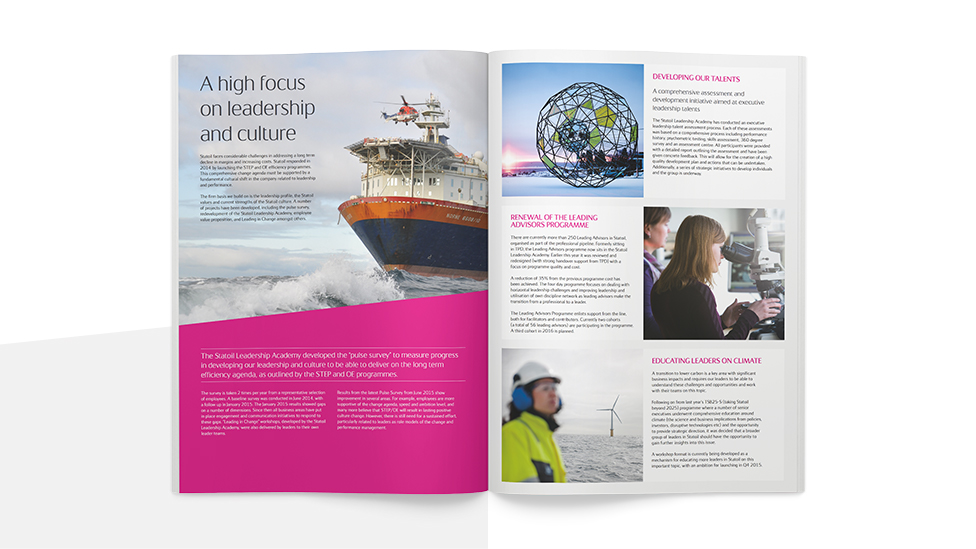 Thanks to the new design, senior leaders were more likely to recognise and hold onto the company newsletter – either to read leadership articles at their leisure or to use as reference material. Use of FSC-certified Scandia 2000 uncoated paper helped maintain print quality while reinforcing the company's sustainability commitment.
The unique ribbon branding was applied to other Leadership Academy materials, including internal Yammer postcards and a PowerPoint template.