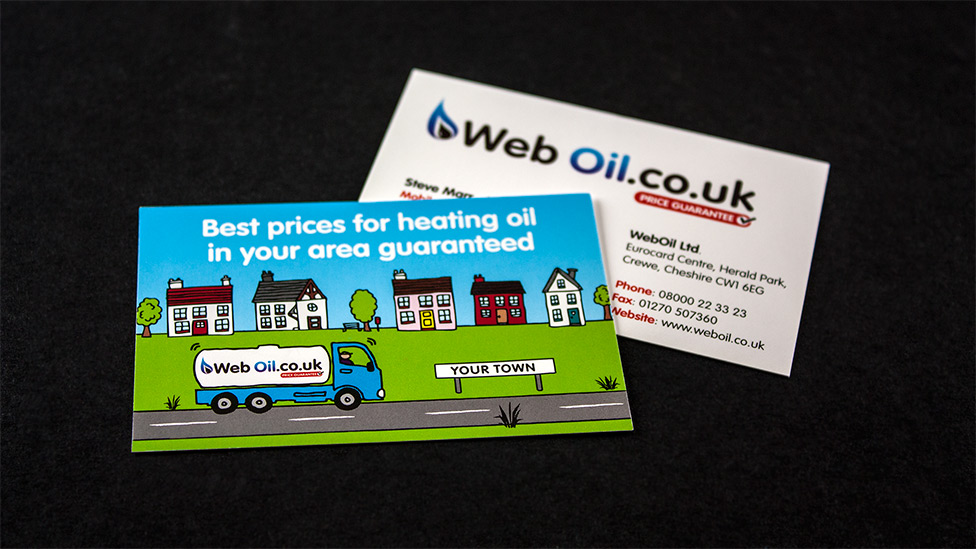 An energy brand strategy that competitively positions our client as the best fuel provider for customers in a crowded market. The new solution helped our client enjoy consistently high consumer recognition and ROI within the first month of launch.
Challenge
As part of the UK Fuels Group, and a leading supplier of low cost kerosene (heating oil), gas oil (red diesel) as USLD (road diesel), Web Oil approached Parker Design to help it establish itself with customers and stand out in the crowded consumer energy marketplace. To achieve this, we needed to gain a deeper understanding of the UK's retail energy market, and we found that although price was a significant factor for most consumers, the industry as a whole suffered from a lack of trust.
Consumers expected prices to consistently rise over time, regardless of the economic outlook, and expressed doubt as to whether suppliers were focused on the best interests of customers. As a result, they actively shopped around for the best rates, but often didn't feel compelled to switch suppliers due to concerns about complications or service issues.
Web Oil had an advantage over competitors – although customers could feel reluctant about switching, even when offered low energy rates, they were more likely to move to another supplier if they felt that they would experience significantly better service.
Solution
As Web Oil was focused on offering both exceptional service and the best possible heating fuel rates, we helped our client develop a brand strategy that would emphasise these attributes and deliver a unique proposition to customers in the market.
We created a brand that demonstrated both our client's commitment to service and their ability to offer customers value for money. We developed a logo that was fresh, modern and clean, and highlighted the company's easy-to-remember web address: weboil.co.uk.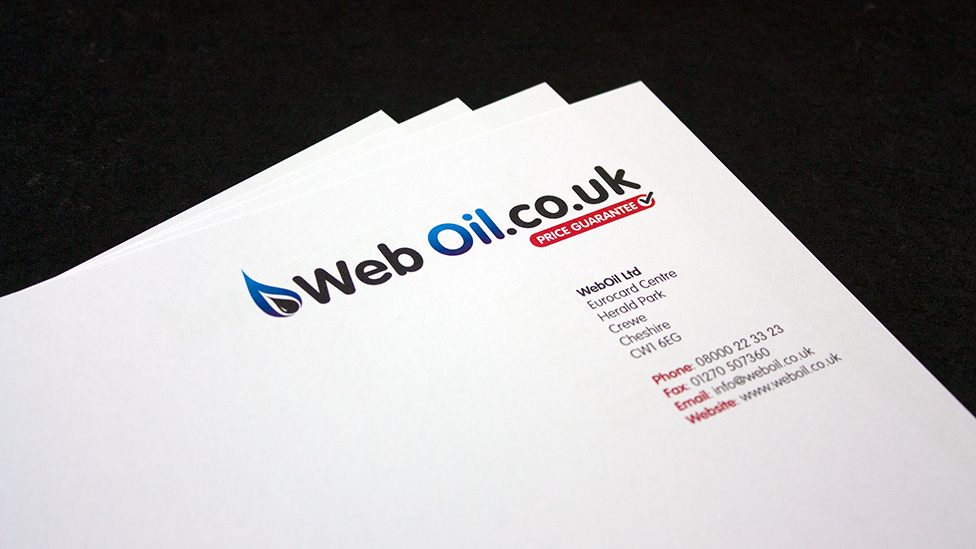 To further differentiate Web Oil from competitors, we incorporated friendly images and a playful colour palette into the website and wider brand collateral, which included business cards, promotional flyers and letterhead. This emphasised the company's commitment to service from the first moment a potential customer came across the brand, helping to set it apart as "a different kind of company."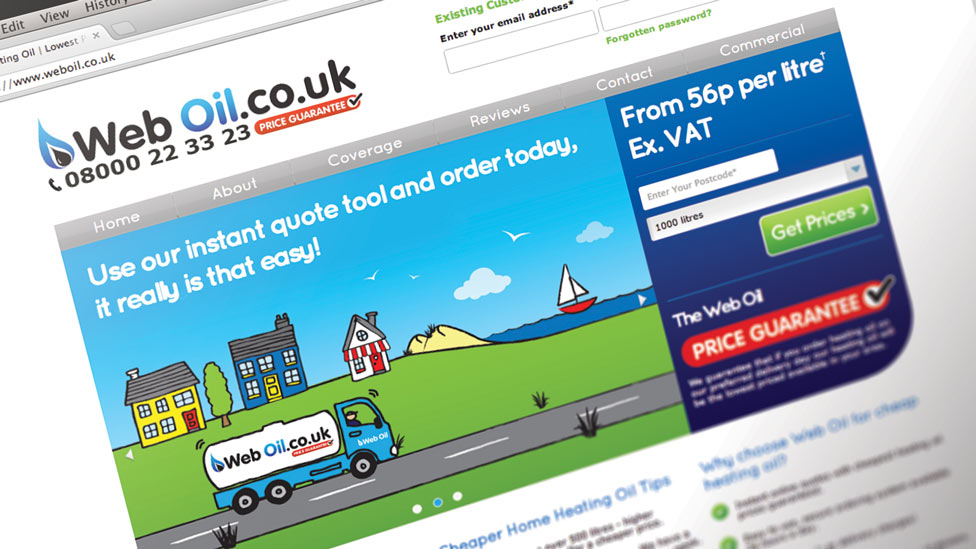 With reputation influencing buying decisions more than ever, it was important to roll out Web Oil's energy brand strategy in a way that would deliver maximum industry impact. The logo and branding was added to anything that a customer might come in contact with, including freight delivery vehicles, local area leaflet drops and company uniforms.
Our digital team extended the brand values into the design and development of the website by prioritising simplicity and convenience. As online sales were an important part of the company's business, we developed a user-friendly website that prioritised convenience with an instant quoting system that customers could use to calculate the costs of their order – whenever and wherever they liked.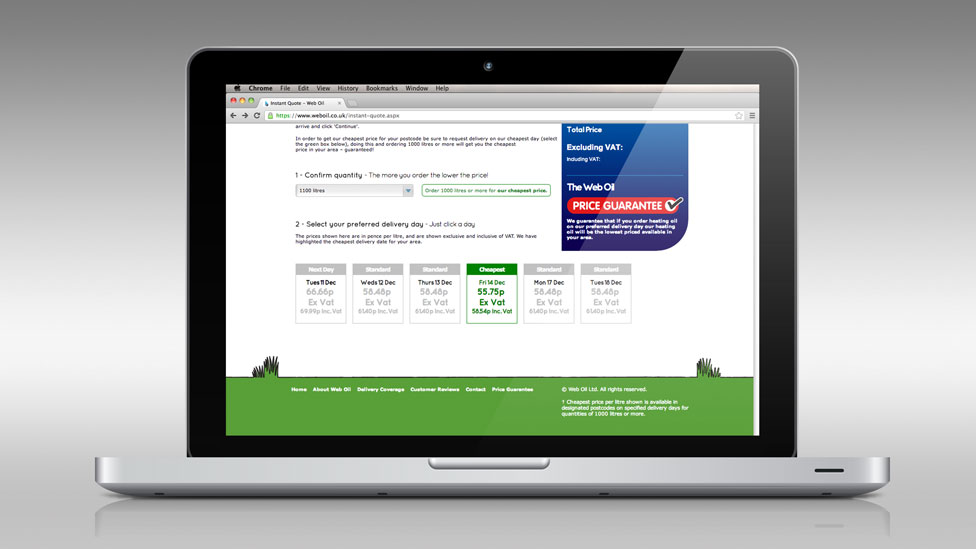 We also considered the company's SEO rankings and how potential customers currently found heating oil providers. Since consumers conducted local searches on how to reduce delivery costs, we developed a website structure with local websites to meet the needs of the audience, while also capitalising on their buying patterns.
As a result, we helped position Web Oil in the energy marketplace as a company that cares about customers and is focused on delivering value for money. Our energy brand strategy has helped our client enjoy consistently high consumer recognition and see significant ROI within the first month of launching its new website.