With this exhibition stand design & build project we helped our client create a real buzz – literally.
Background
When CRJ Services decided to exhibit for the first time at the RWM (Recycling and Waste Management) show they called on our experience of exhibition stand design & build. The first phase of any exhibition project is to establish the client's objectives for their presence at the show. And for CRJ, it was a combination of launching their new brand in a highly visible way, as well as connecting with existing and potential new customers.
Challenge
Having booked a space-only plot measuring 3m x 6.5m, we were starting with a completely blank canvas. There were a number of elements our client wanted in the stand:
entertainment area
formal meeting area
secure storage and kitchen
plasma screens to show product videos
display facilities for sales literature
And of course part of the challenge was also to provide ideas that would maximise their investment in the show.
Solution
For this particular show we wanted CRJ to create a real buzz – literally.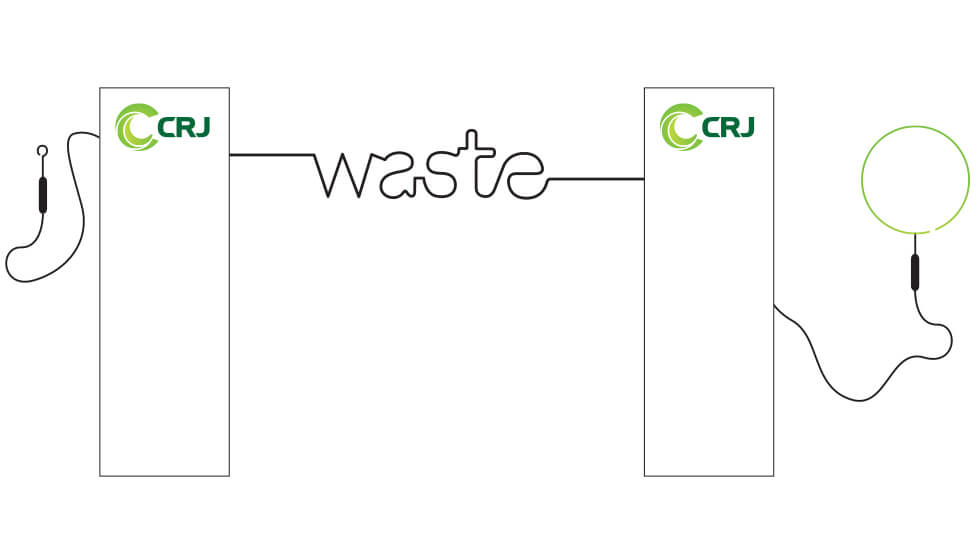 Fun and interaction attract the attention of delegates, creating an unforgettable brand memory and boosting return on investment in the show, so we decided to incorporate an 80-decibel buzzer, a competitive leader board and a chance to win an iPad.
We designed and built a supersized buzz-wire game. The wire was laser-cut to spell out the word 'waste' and hooked up to the buzzer. Passing visitors were invited to take the waste challenge and see how quickly they could pass the hoop along the wire without setting the buzzer off.
We recruited the help of two professional promotion staff, one to invite visitors to play, and one to act as game show host and give a live commentary on each game. Working from a script, the commentary pointed out what a struggle they were having and how stressful, challenging and time-consuming managing the 'waste' was. The pay-off came at the end of the game, where the host would reveal an oversized hoop which she would swoop over the entire wire in a second without setting the buzzer off – symbolising how much easier managing waste is when you do it the CRJ way.
The game attracted the crowds across the exhibition hall, and overall the stand was an overwhelming success, with CRJ calling us on the second day of the 3-day show to say they had already taken enough new business to pay for the stand twice over. And we have been working with CRJ ever since.