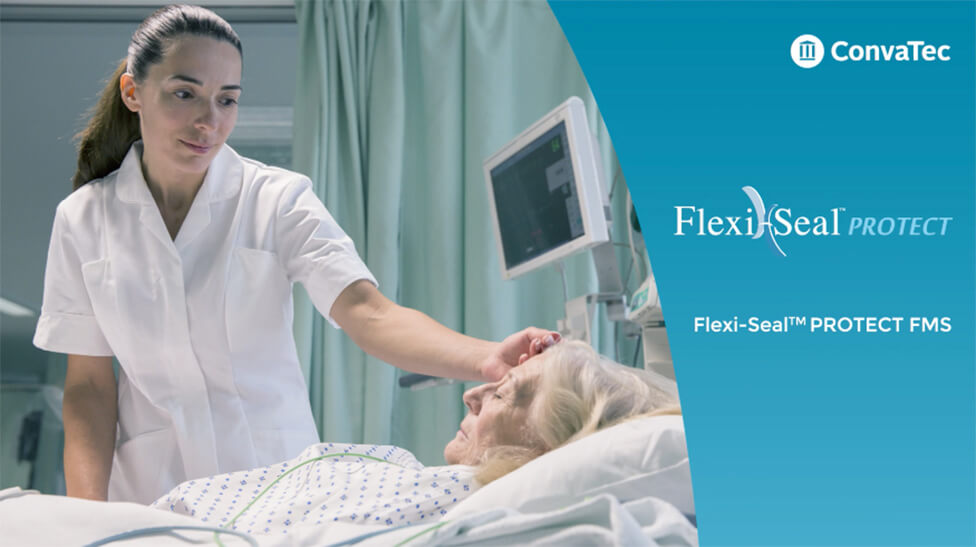 We created an engaging explainer video series to help ConvaTec showcase the new features and benefits of its enhanced Flexi-Seal™ PROTECT Fecal Management System for a global sales launch.
Background
ConvaTec – a leading global medical products and technology company – recently demonstrated its commitment to innovation by responding to feedback from customers and patients with the release of an enhanced version of one of its best-selling products – Flexi-Seal™ Fecal Management System (FMS). The device helps protect critically ill patients by minimising the risks of complications such as skin breakdown and infection spread, as well as ensuring its safe and effective use by clinicians.
Challenge
ConvaTec asked Parker to produce an explainer video series to help Flexi-Seal™ PROTECT FMS sales representatives to visualise and explain the benefits of the new product functionality in a consistent and easy to understand format, with the aim to get sales reps and customers excited about the improved features.
Solution
We produced a series of four explainer video animations that immediately capture the attention of the audience. We achieved this by addressing the condition Flexi-Seal™ PROTECT FMS helps to manage – acute fecal incontinence – in an unambiguous yet mindful way.
Each video opens with a powerful image of the people Flexi-Seal™ PROTECT FMS benefits most: a Critical Care patient and a caregiver at her bedside. The product helps minimise infection risk and maximise ease of use for healthcare professionals, whilst providing a high level of dignity for dependent patients and their families. 
"It's been a great pleasure to work with you, especially with the high quality of work you did for

our Flexi-Seal™ PROTECT FMS campaign.

Thank you for your help in delivering a fantastic campaign!"

Director Global Marketing, ConvaTec
The video quickly moves on to showcase the product and its functionality thanks to a highly detailed illustration of Flexi-Seal™ PROTECT FMS.
The illustration, which perfectly mirrors the product's design and specification, turns into a realistic 3D render, animated with a quick yet slick fly-around effect. This allowed us to effectively illustrate every step of the process, and bring the audience closer to the product.
We also included easy to absorb explainer annotations, further strengthening the audience's understanding of the benefits Flexi-Seal™ PROTECT FMS offers to patients and caregivers.
Highlights
We produced four videos*: a generic one gives an overview of benefits offered by the enhanced product; the other three explain the new product benefits in detail.
All four explainer videos were translated into 16 languages, facilitating global usage of the animations in all markets where ConvaTec is selling its Flexi-Seal™ PROTECT FMS product.
We also produced other materials to support ConvaTec's sales and marketing teams: A3 instructions poster (to support caregivers in applying the correct usage of the product), ads for medical journals, and a sales brochure.
*an edited version of all four videos has been included here for illustrative purposes.