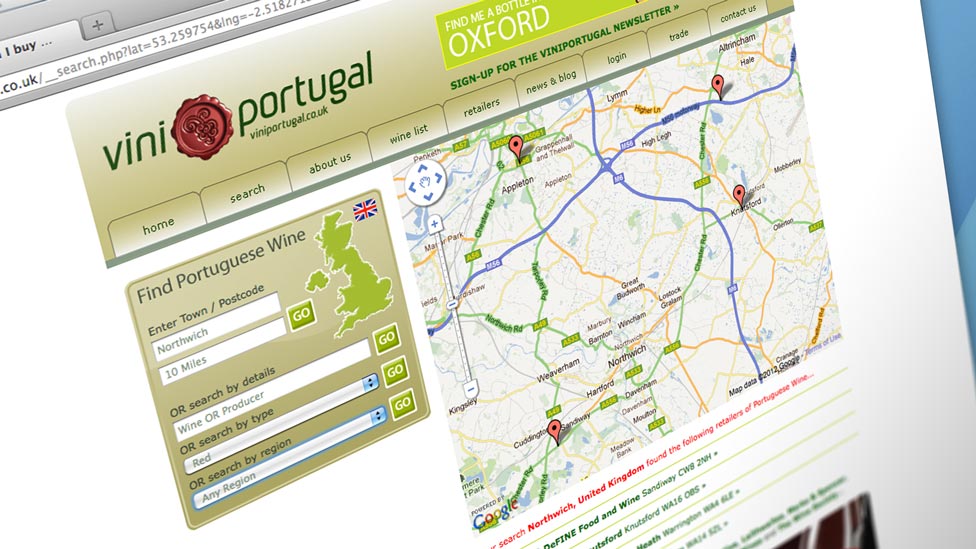 We helped ViniPortugal compete in the rapidly expanding UK market with a unique store finder using an advanced Google map integration.
The consortium of Portuguese wine producers, ViniPortugal, concluded that in order to improve their chances of competing in the rapidly expanding UK wine market, they would need to lead new and existing customers directly to their nearest Portuguese wine stockists in the UK.
ViniPortugal felt that their first step would be to develop the web design with an extensive database where wine enthusiasts could perform simple searches for their favourite wines and local suppliers. Parker Design went one step further and created a unique store finder using an advanced Google map integration.
We built the 'Where Can I buy Portuguese Wine?' website with not only good design, but also a high level of functionality. The Google Map integration was a mixture of several databases and Google Map APIs, and we understood that it was essential to equip ViniPortugal's customers and stockists with all the tools necessary to encourage them to use the website.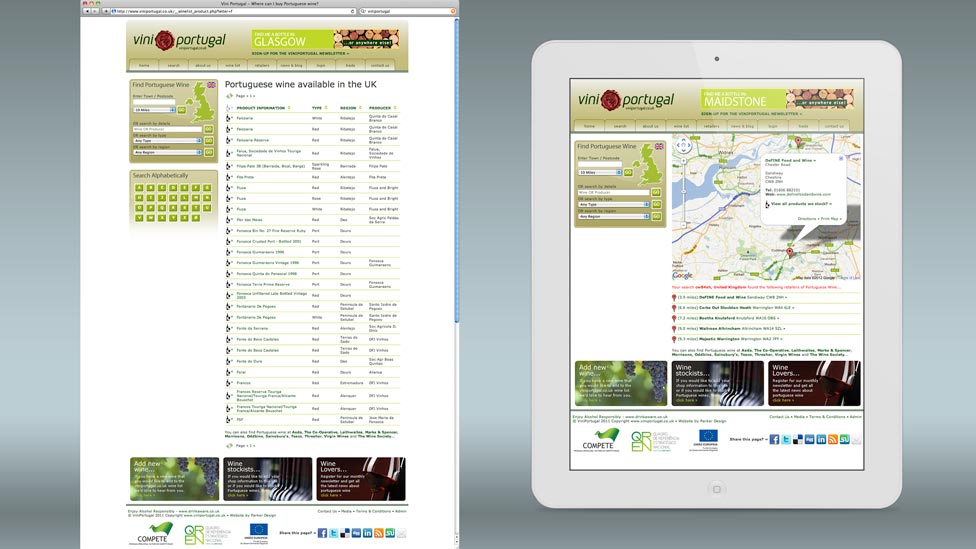 To achieve this, we set up an advanced Google Map integration system, which combines the 'Find Portuguese Wine' search tool function with a bespoke Google Map product finder API application. This allows users to access detailed maps, product lists and directions to stockists within a pre-selected radius of their town or postcode.
And in addition, to encourage the retailers to take an active part in the process, Parker Design set them up with site administrator rights, enabling them to log in at any time and update their stock levels, product information and company details.