We designed a suite of graphic icons that provided a consistent brand experience for users of Pinpoint's service.
Background
PushtoDocuWare, the only DocuWare client application for the Kodak Scan Station, integrates paper documents into the workflow of critical business applications; users can – at the touch of a button – scan and send their documents to a DocuWare Filing Cabinet of choice, fully indexed and immediately available for further action.
Challenge
Pinpoint required a suite of graphic icons to use in their Push to Docuware website and document scanning software product to give a consistently branded look and feel that complemented the company's website and logo designs. The icons needed to be clear and legible at a wide range of sizes, from 64px to 20px.
Solution
To maintain this level of legibility, the graphic icons needed to be refined and redrawn at the different sizes to give a crisp image on screen and guarantee a seamless user experience. The final graphic icon set consisted of 29 icons for the various sections within the website and software itself, which help define the brand and the user experience within the software UI (user interface).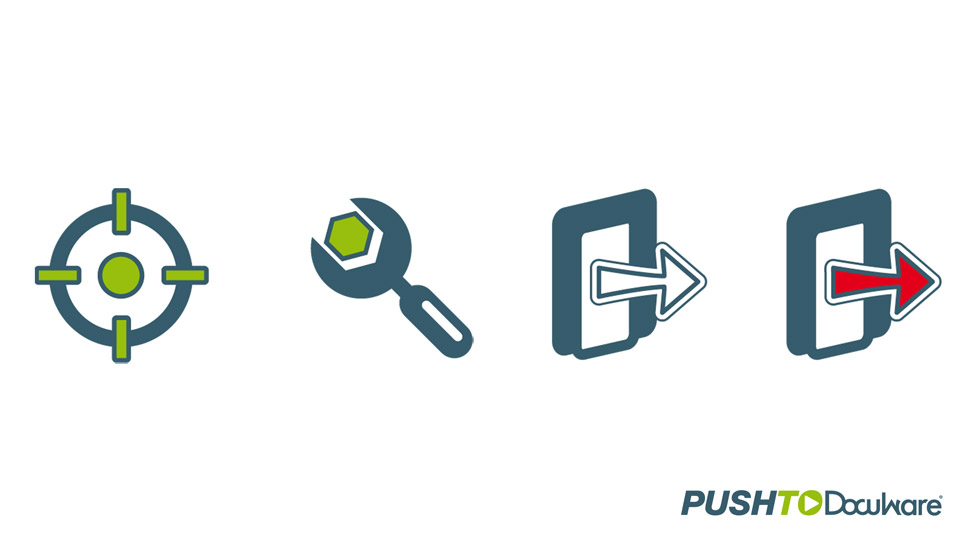 Have a look at other examples of beautiful and effective graphic design.