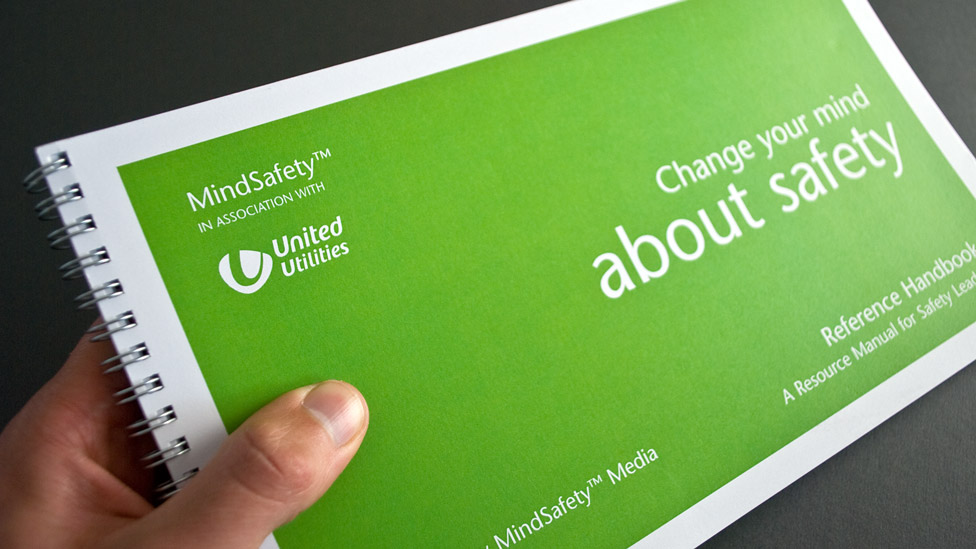 For this health and safety manual we opted for an approachable down-to-earth tone, and a fresh brand colour scheme to guarantee clarity and appeal.
Challenge
Designed in conjunction with MindSafety™ and United Utilities, our brief was to design a health and safety manual to support awareness and training workshops delivered by Eddie Woods of MindSafety™. Eddie does not approach health and safety from a traditional perspective and, as a clinical hypnotherapist, his expertise lies in understanding behaviour, conditioning and culture. The aim of the manual was to provide a record of workshops and encourage further practice of the techniques and processes provided.
Solution
We designed the health and safety manual to encourage business leaders to challenge safety issues rather than ignore them. Using an approachable and down-to-earth written tone, and the fresh, friendly brand colour scheme, the manual is clear and concise, with interjected blocks of colour featuring key quotes or important points.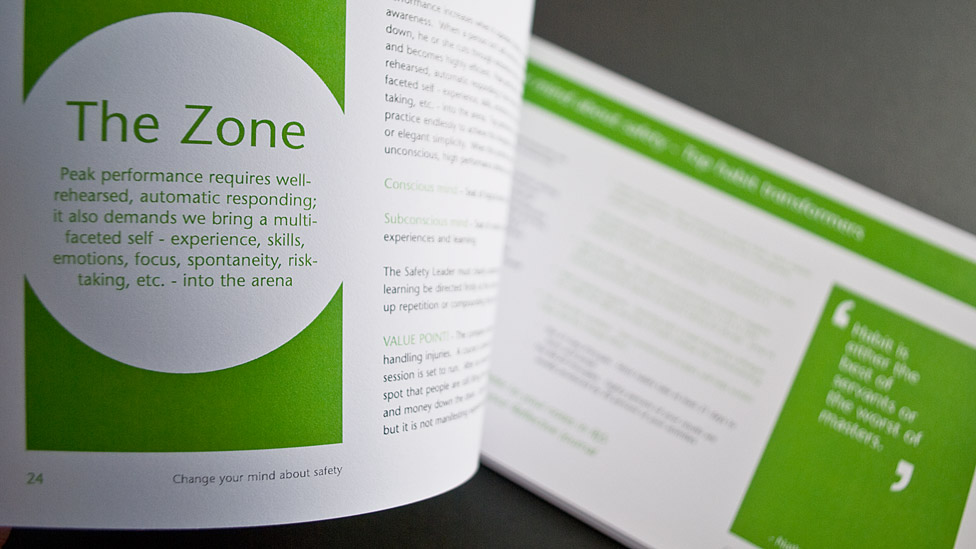 Full colour photographs add interest, and by using a thick uncoated cartridge paper the manual becomes a workbook where participants can make notes and fill in task sections. In addition to this, we chose a wire-o-bound finish so it could be opened out easily to write in, and was a more convenient format to be used on the move.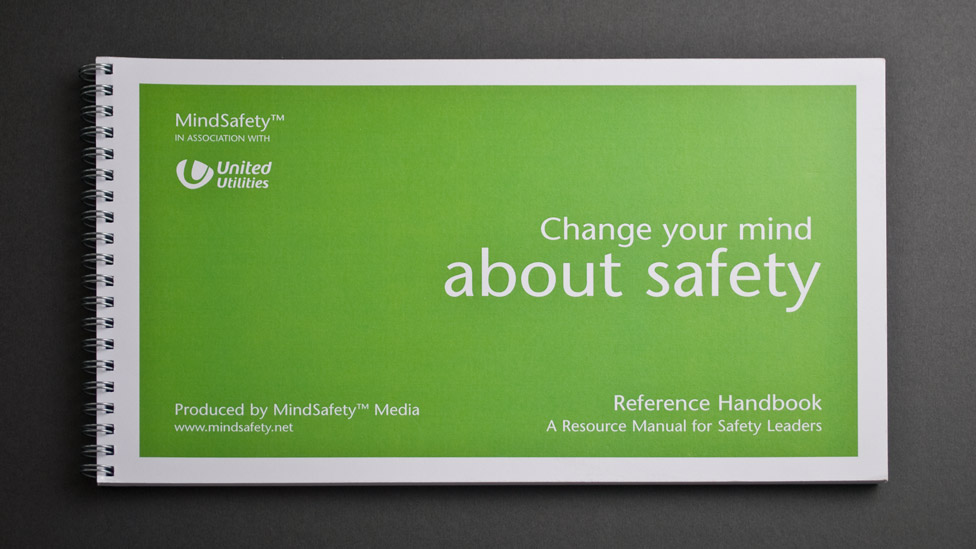 Contemporary illustrations and playful typography complete the health and safety manual design, making it easy to read and engaging for the participant.