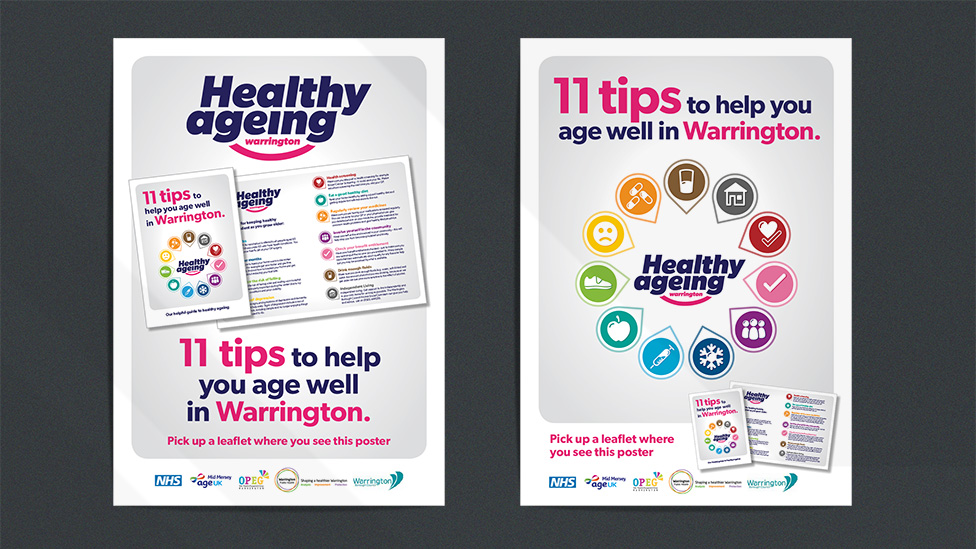 The materials we created for this healthy ageing campaign rely on bright colours, simple iconography, prominent typography and user-friendly formats to grab the attention of the target audience straight away.
Background
This campaign was part of the overarching NHS initiative to help people, particularly those aged 70 or over, improve their general fitness and health. 
Challenge
Having previously developed the branding for this project, Warrington Primary Care Trust asked us to produce the Healthy ageing campaign materials, which were used to increase awareness in the area of the help available to the ageing population. The design would have to immediately capture the attention of the audience.
Solution
We created a suite of campaign materials to be distributed across the area via GP surgeries and local community centres. These consisted of posters, leaflets, printed guides and reference booklets.
The styling of the healthy ageing campaign materials continued the upbeat, positive and supportive character of the brand, with clear and legible vector graphics to present and promote certain messages.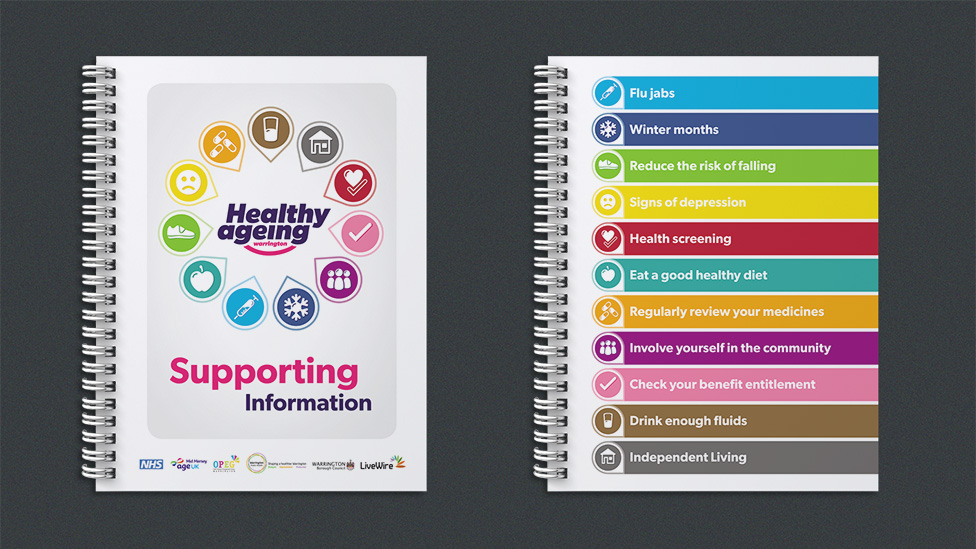 Although filled with information, the pages don't feel crowded: colour plays a key role in the design of each of the campaign materials, helping structure content and bringing out specific key messages. The spiral bound and tabbed notebook format we chose also helps elevate the materials to a useful reference book that the audience can rely on for clear and easy to follow professional advice.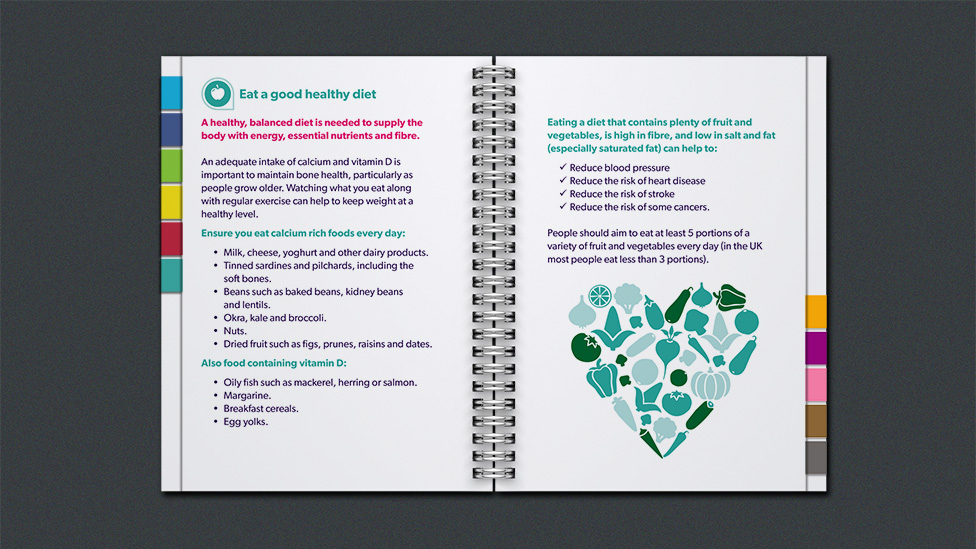 The campaign materials received a very positive response across the area, and we developed further documentation and materials to expand the range of collateral.