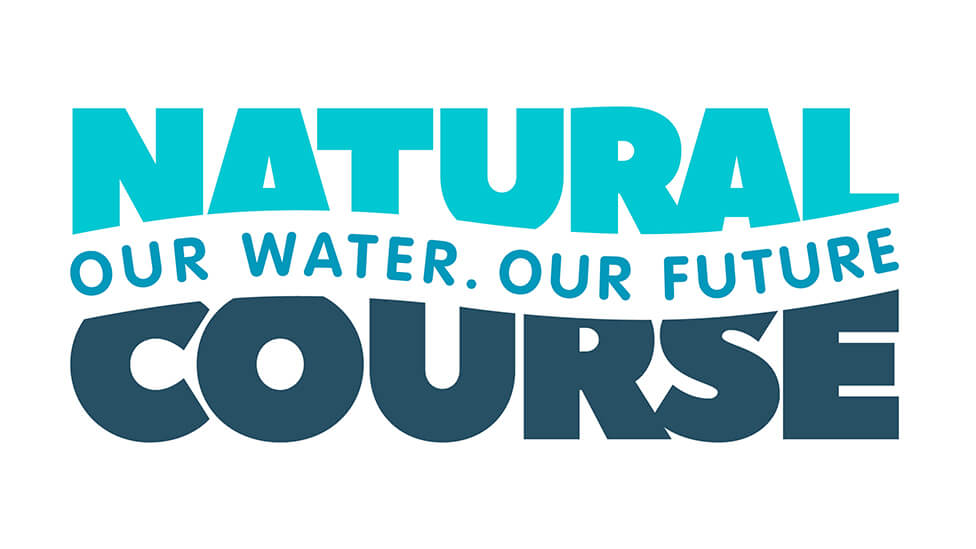 Identity design that inspires an emotional connection and triggers positive action.
Background
United Utilities, in partnership with Natural England, Environment Agency, Rivers Trust and Greater Manchester Combined Authorities (GMCA) are seeking cost-effective solutions to improve and protect water quality so that future generations can benefit from this vital element. The initiative is being piloted in the North West and, if successful, will be rolled out to other locations.
Challenge
United Utilities asked us to create a new brand identity design to energise everybody and encourage action.
Solution
To create a brand with true impact, we approached different stakeholders to ensure the new identity resonates with everybody. Our research resulted in as many as 100 name options divided into 5 categories, all evocative of water.
The chosen identity was Natural Course – it embodies the idea of cutting through red tape and unnecessary costs to empower not just businesses and organisations, but also local people to work together towards a shared goal.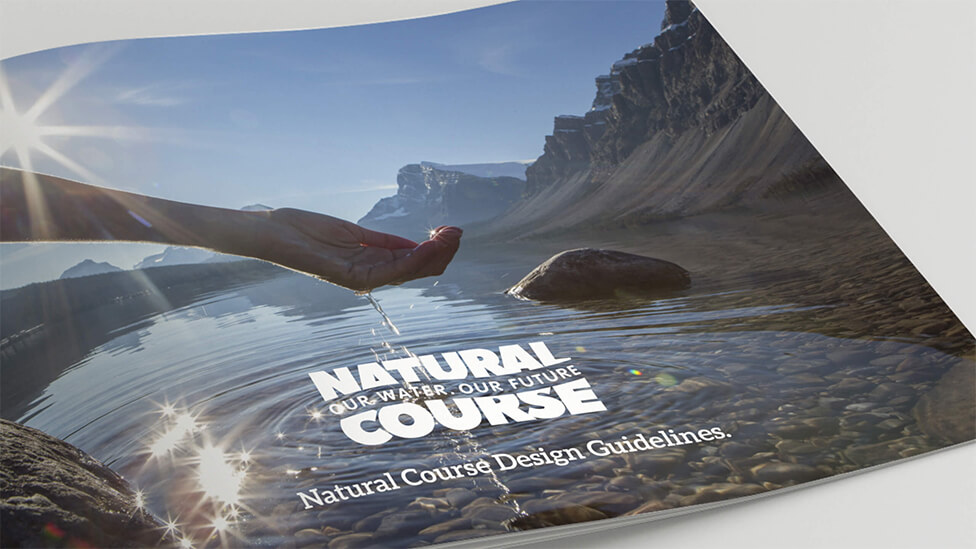 The uniqueness of the logo sets the standards for the Natural Course visual style. The colour palette is representative of water, with a river running through a logo made up of modules, representing land mass and water. The strapline 'Our Water. Our Future' playfully flows through and makes the message crystal clear. A crisp, strong and timeless font adds gravitas, and a flexible approach to colour makes it universal and adaptable.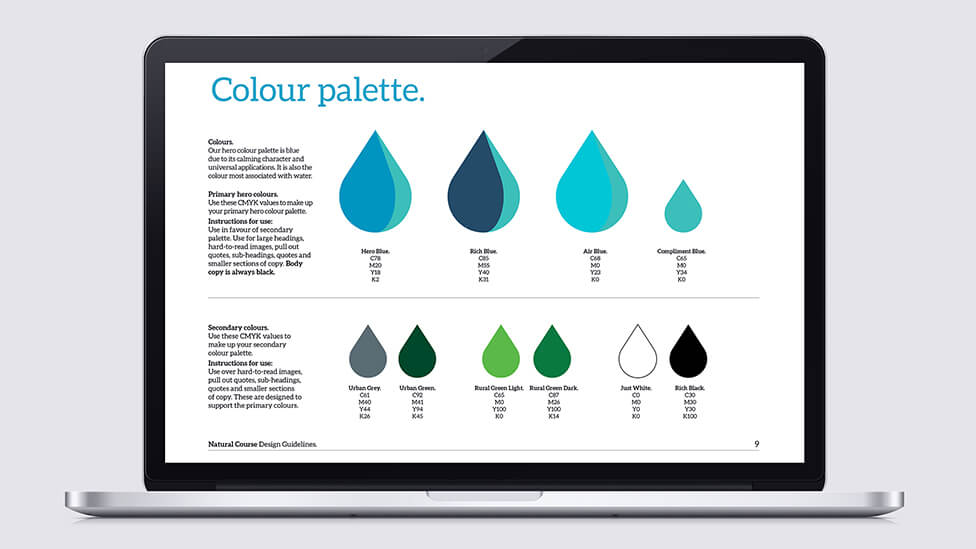 The identity design is not specific to a region, river or any of the partner organisations. It stands out on its own and can be adapted for different audiences and messages. Its optimistic standpoint inspires an emotional connection and helps our client come across as approachable, not corporate or cold.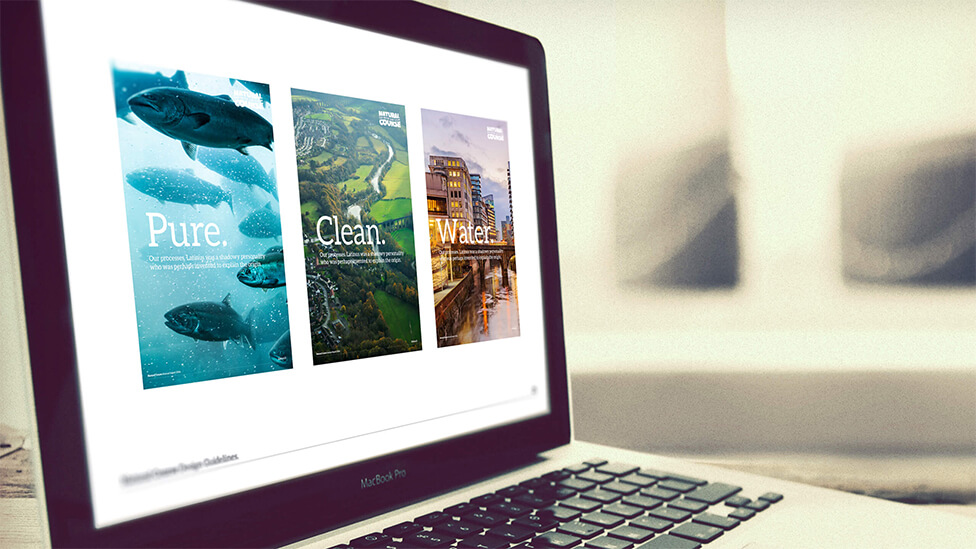 We also designed and wrote the brand guidelines that show how to use the brand in all its capacities. They give a comprehensive understanding of the Natural Course identity and best practice when implementing it.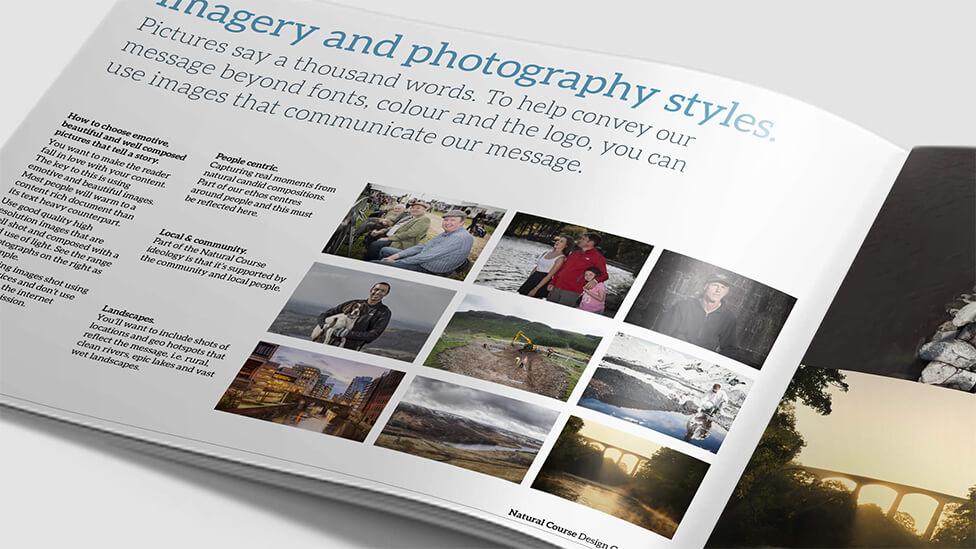 The identity design succeeds in reaching everybody, from board members to locals, and it inspires innovation, creativity and ownership.