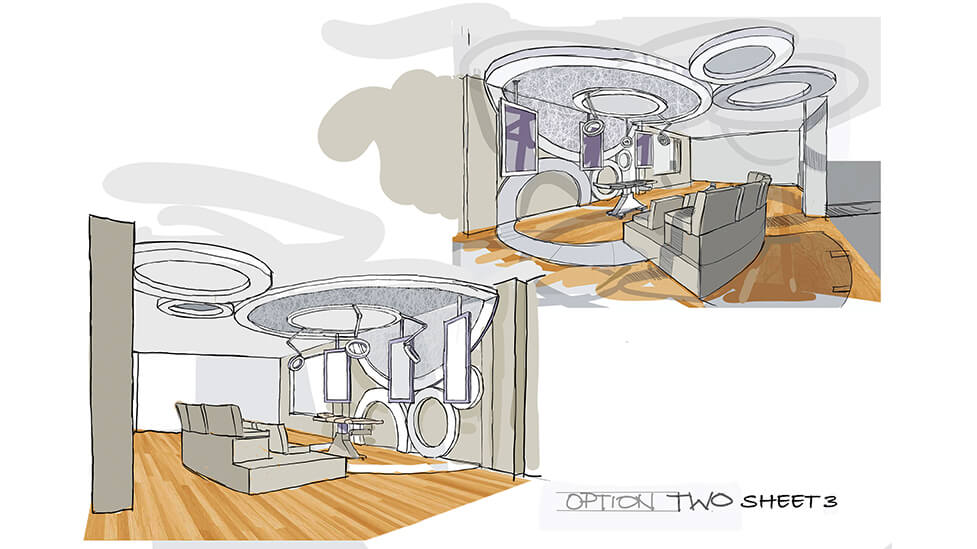 With a totally blank canvas to work from, we offered our client a variety of experiential design options to help them launch their new training initiative. All highly customised to very specific requirements, each design offers a deeply engaging immersive learning experience.
Background
Fox Group holds the UK and German rights for REVOLAX, the No. 1 dermal filler in South Korea, as well as selling other dermal fillers to industry professionals across the UK and all over Europe. Our client also offers a wide range of accredited training courses under their Fox Academy brand. The Academy, led by experienced doctors, offers a hands-on approach and a well-rounded mixture of theory and practical educational methods to maximise the learning experience for students.
Challenge
To help launch Fox Academy, our client needed to offer an experience that was both visually impactful and highly focused on practice. At the same time, the immersive learning experience needed to transmit in equal measures the concepts of quality, purity and technology, three key ingredients in the success of their star product, REVOLAX.
Solution
With a totally blank canvas to work from and collaborating with one of our partners – a team of museum experience experts – we offered our client a variety of experiential design options to help them launch their new initiative. All customised for Fox Group's specific requirements, each design offers a deeply engaging and individual immersive learning experience.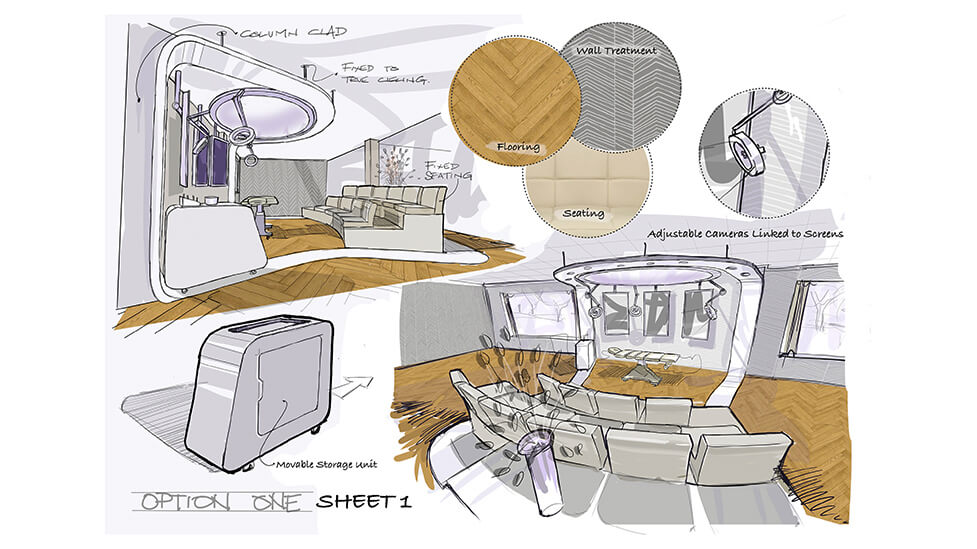 With the learning space strategically positioned near the building's main reception area, the use of striking architectural features in our design immediately transmits a sense of theatre, letting students know as soon as they step into the building that this is a different kind of learning experience.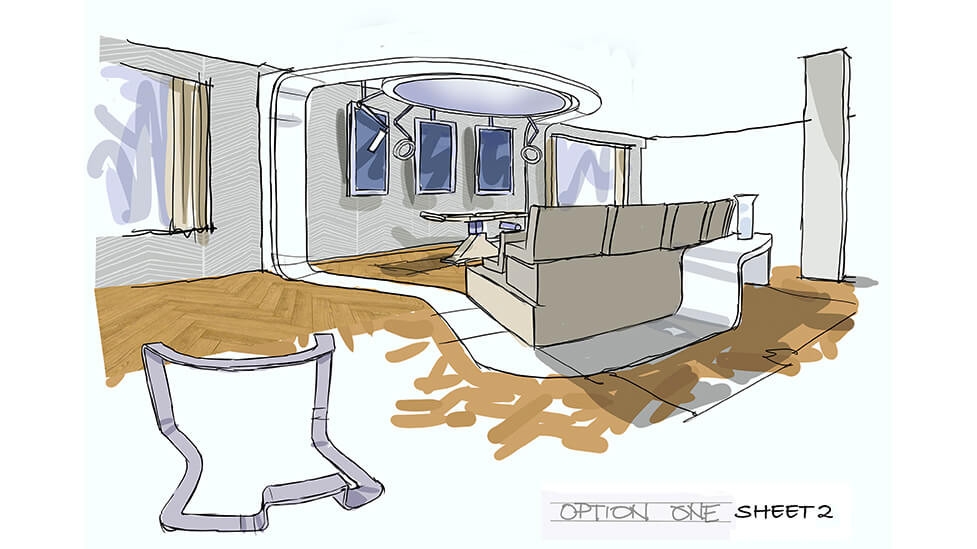 Course attendance is limited to small groups of 10 delegates – plus surgeon and 'patient/model' – to deliver a highly personalised learning experience, so we included elevated back-tiered seating in our designs to allow every student to get the most out of the training sessions.
To avoid students crowding around the articulated bed and potentially miss important details, we installed a set of screens and a full camera set-up to feed a live relay, immersing students in the procedures as they're being carried out.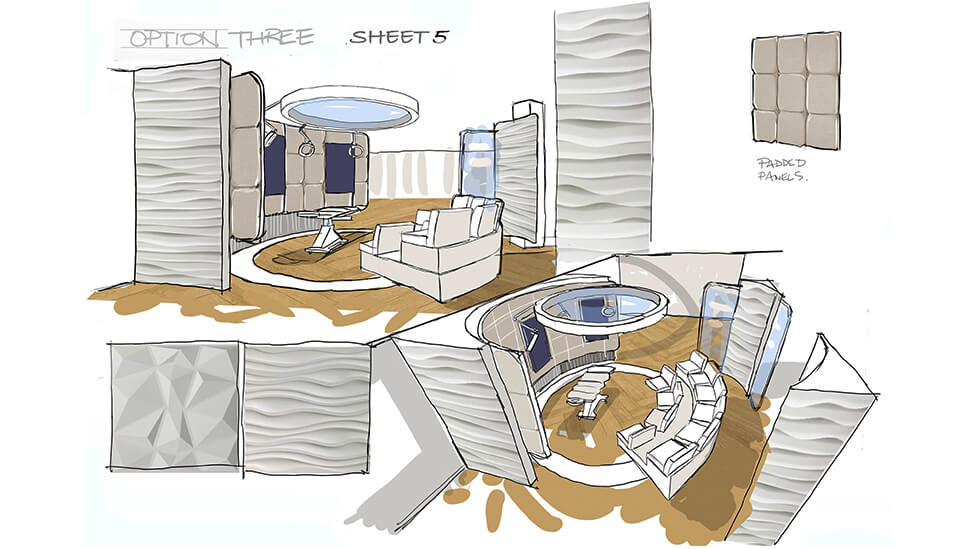 Inspired by clinical equipment, we built the camera into an articulated arm to enable the training surgeon to focus on different angles. The articulated arm included a built-in relay monitor so the doctor could see exactly what students were observing at the same time. Maximising our client's budget, the camera was also set up to record the training sessions for future use.
Incorporating other interesting features into the design – such as giant ring shapes suspended from the ceiling, and interconnecting them with other circular shapes to form a wall – helped us elevate the wide range of design options we presented to our client.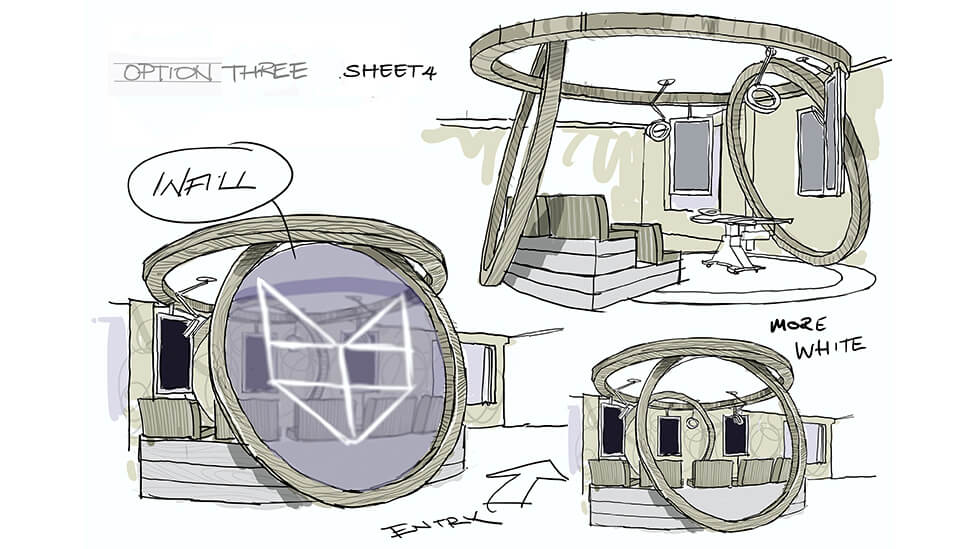 We incorporated different zones into the design, including a seminar space and waiting and teaching areas. The inclusion of glass doors into some of the concepts adds flexibility to the space, letting our client choose between offering an open learning experience or a more private session, depending on the requirements of each particular course.