BWMacfarlane tasked Parker Design with the job of designing an information pack with an eye-catching yet functional design.
From the pack concepts, we developed the DL-sized 'pocket' with inserts, and the format was a clear winner. Much smaller than a conventional corporate folder, this sleeve-style information pack gave BWMacfarlane's literature a unique and distinctive look.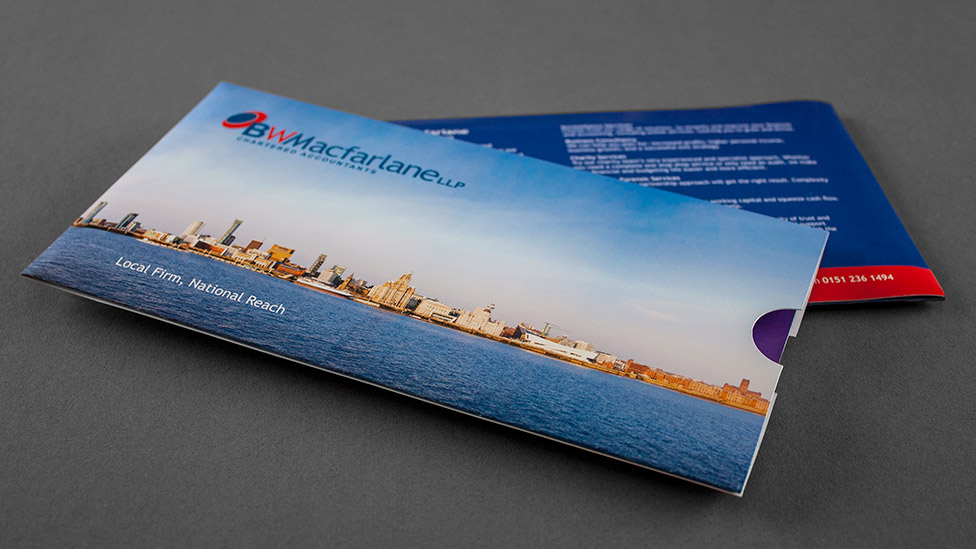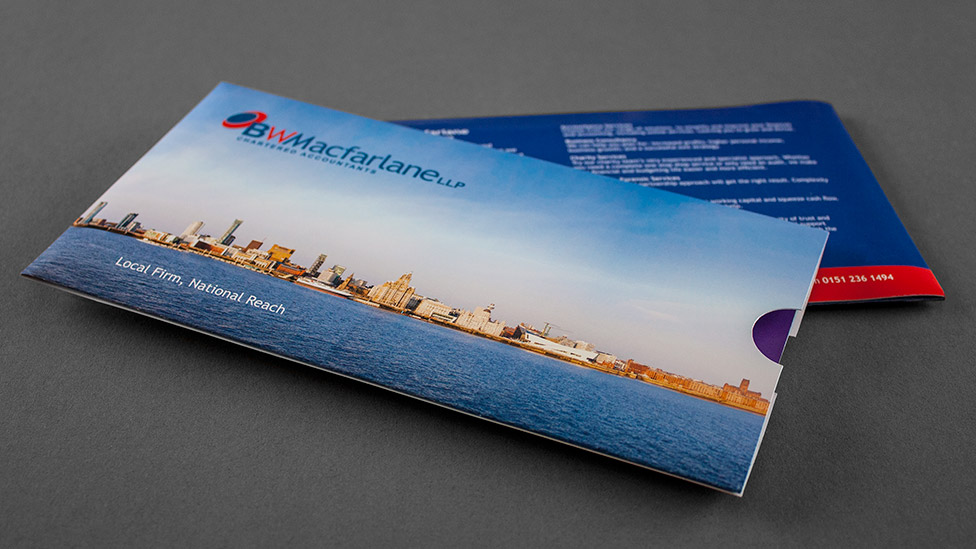 People couldn't help but pull the inserts out and thumb through them, and the smaller size was both ideal and cost effective for mailing out to prospective clients.
The colour-coded inserts give the information pack vibrance and dynamism, reflecting the character of the pro-active business. It also represents the wide and varied scope of BWMacfarlane's client portfolio, and the breadth of accounting skills which support this.