Bright, colourful and playful – a striking and functional design for BWMacfarlane's information pack.
Challenge
To design an information pack that would encourage BWMacfarlane's audience to interact and find out more about the wide range of services provided by our client.
Solution
From the pack concepts, we developed the DL-sized 'pocket' with inserts – a format that proved fun and effective from the start. Much smaller than a conventional corporate folder, this sleeve-style information pack gave BWMacfarlane's literature a unique and distinctive look.
The interesting format, colourful approach and beautiful photography immediately draw audiences to pick up the pack and reveal what's inside.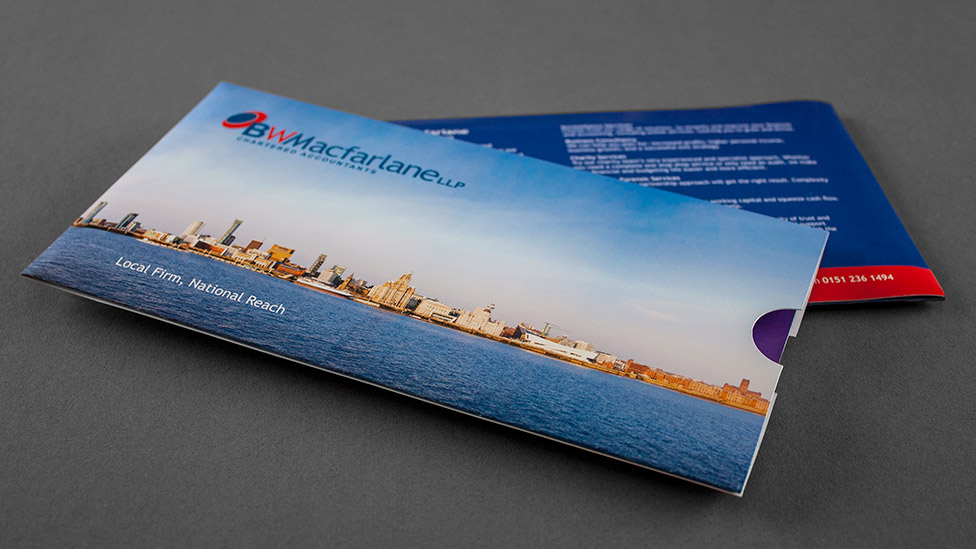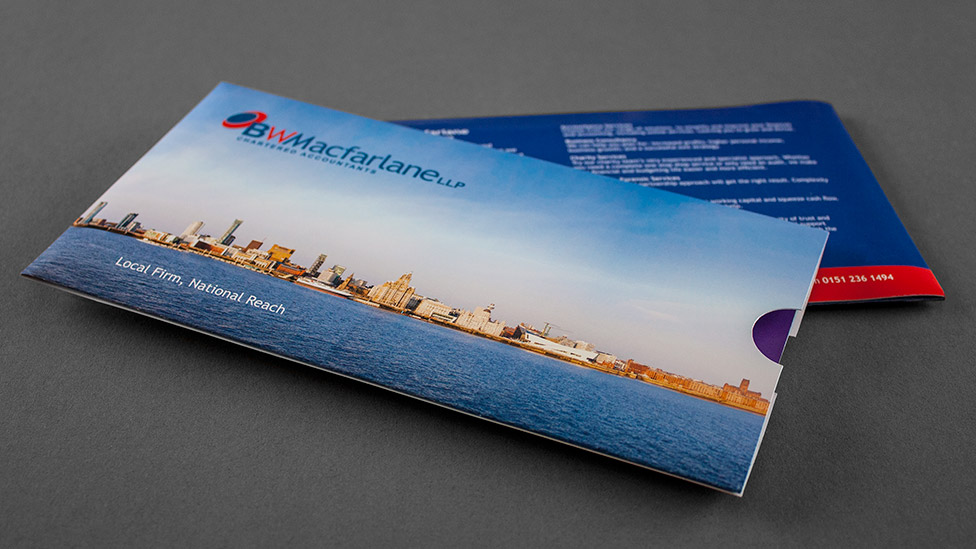 The colour-coded inserts give the information pack vibrance and dynamism, reflecting the character of the pro-active business. It also represents the wide and varied scope of BWMacfarlane's client portfolio, and the breadth of accounting skills.
We chose a smaller size to make it attractive – manageable – to users, as well as to keep print and mailing costs low.