To encourage awareness and company-wide use of our client's AskAZ portal, we developed a suite of internal communications animated explainer videos that educate and engage.
Background
Animation is one of the most powerful employee engagement and internal communications tools, and over the years we have developed a wide range of animations and video to create maximum impact and generate high levels of engagement for AstraZeneca employees.
Challenge
This time, planning an internal communications campaign to promote the benefits of the AskAZ portal to employees of all levels, our client reached out to us asking for support to create a suite of animated explainer videos.
The AskAZ portal has been developed by our client as the go-to engine for employees to solve queries they may have in the IT, HR or Finance areas of the business, quickly and easily. AskAZ acts as a strong employee engagement tool by saving employees time and effort, and solving any potential concerns immediately, so widespread awareness and use of the portal is vital.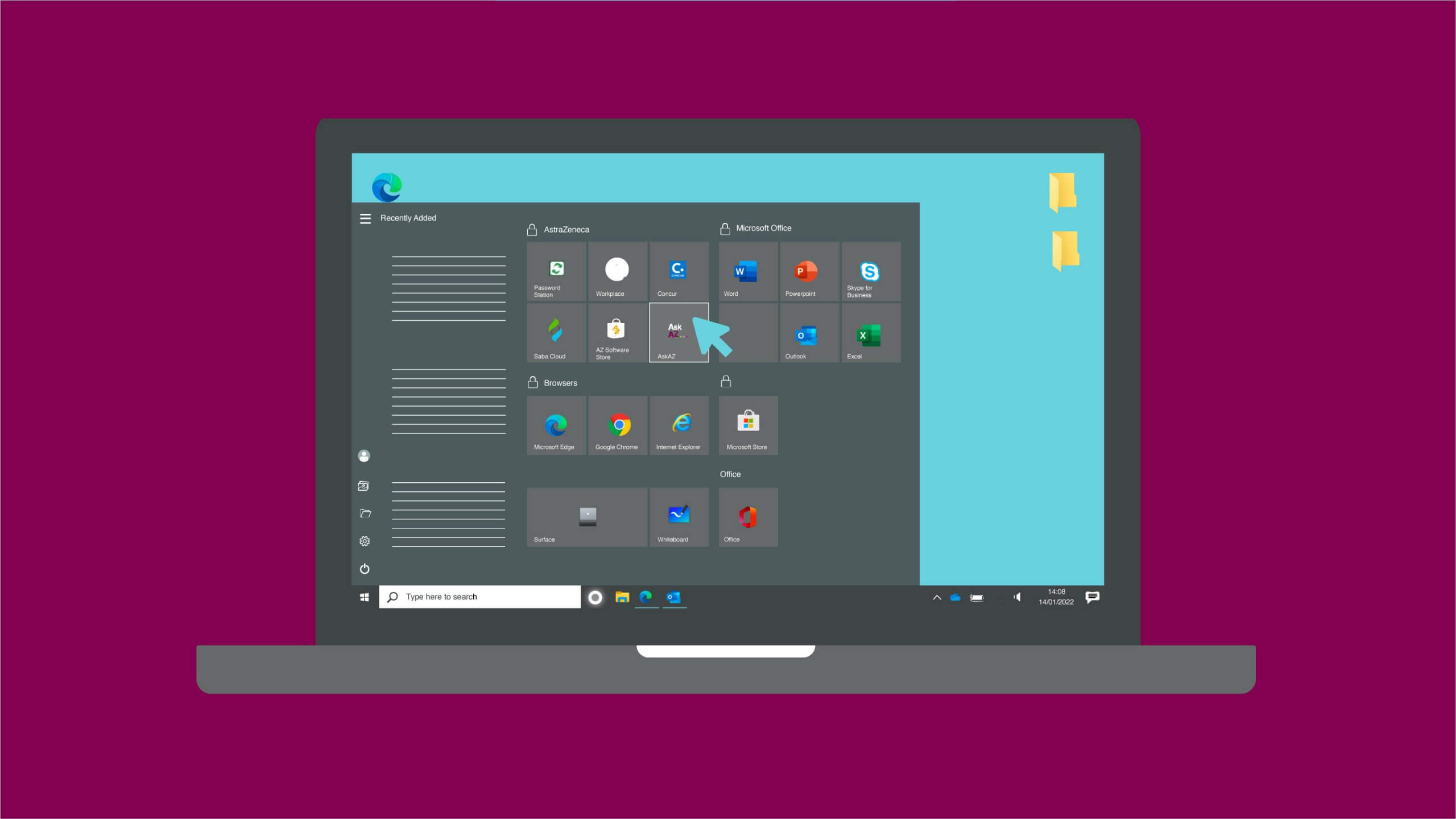 Our client's brief was very specific:
total number of animations required: 12
desired length of each animation: ideally no longer than 40 seconds
no narration / voiceover required, on-screen text only
we would be provided with 60-75 words per animation
background music should be included
A key element of the challenge for this project, as these were essentially training videos, was to guarantee that each internal communications animated explainer was slow enough to show each step in detail, making sure employees in different AstraZeneca locations could read the captions comfortably and take in the information, whilst at the same time ensuring that the pace was fast enough to keep the audience energised and engaged.
Solution
So far we have produced seven animated explainers*, four to cover HR questions and three for IT-related queries.
Interpreting scripts sent by our client, we produced storyboards before reaching the animation stage.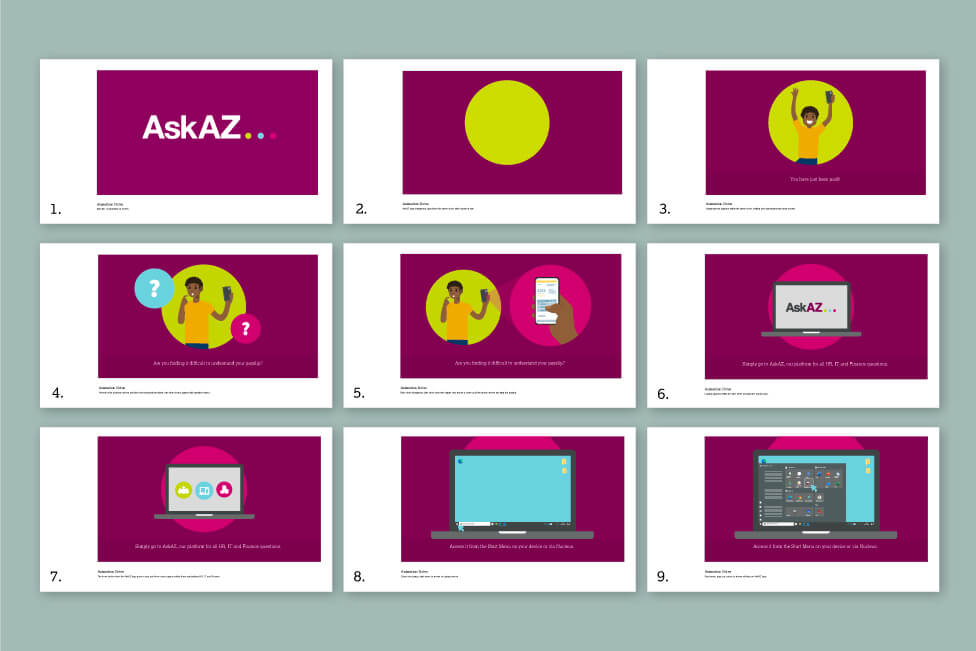 AstraZeneca brand colours keep the animations visually consistent with other internal comms materials, while, in just a few seconds, a diverse set of characters interacting with the AskAZ portal in different scenarios help employees identify with situations they may find themselves in.
We applied a different look and feel for HR and IT, to give them their own personality and make them memorable. The informal illustration style keeps it fresh and engaging, whilst the animation effects are subtle yet dynamic, in line with our client's request to keep the animations slow enough to aid understanding, but with enough pace to engage.
HR-related topics
Holidays
Questions about Pay
Expecting a Baby
Understanding your Benefits
IT-related topics
Getting Email on Phone
Damaged Laptop
From a technical perspective, we used the industry standard Adobe After Effects, with an additional plug-in (Duik) for some of the character treatment.
(*) – an edited compilation of HR and IT animations has been included here for illustrative purposes. We're currently working on versions to cover Finance-related queries.