With this aspirational and premium feel magazine advertising creative, we helped our client attract the attention of audiences who demand the highest quality design and craftsmanship.
Background
From functional bathrooms to exclusive retreat spaces, Castle Tile & Bathroom Studio has been delivering cutting edge design and technology for over four decades. The company has a passion for perfection and focuses on offering individuality in each bathroom design, which has helped the company develop a reputation for delivering excellent customer satisfaction, from initial design through to completion.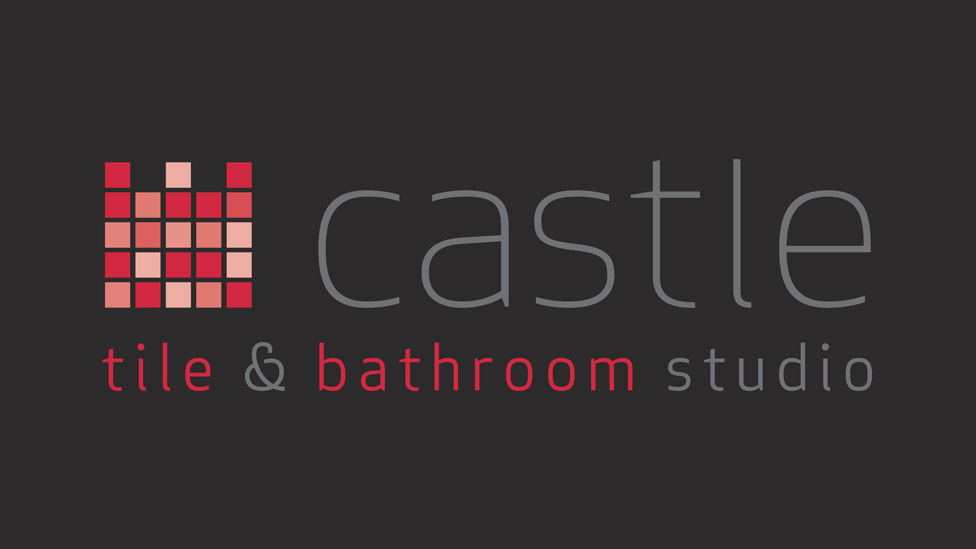 Challenge
Having successfully developed Castle Tile & Bathroom Studio brand style across their product brochure and stationery, we were now asked to create a series of designs for a magazine advertising campaign for the prestigious Cheshire Life publication, a luxury lifestyle monthly with over 25,000 readers and more than 122,000 website users every month, dedicated to Cheshire, Manchester and surrounding areas of the North West, which aspires to showcase affluent, sophisticated metropolitan living.
Solution
Using both single page and double page spread formats, we developed the stylish and established corporate brochure design into suitable magazine advertising layouts.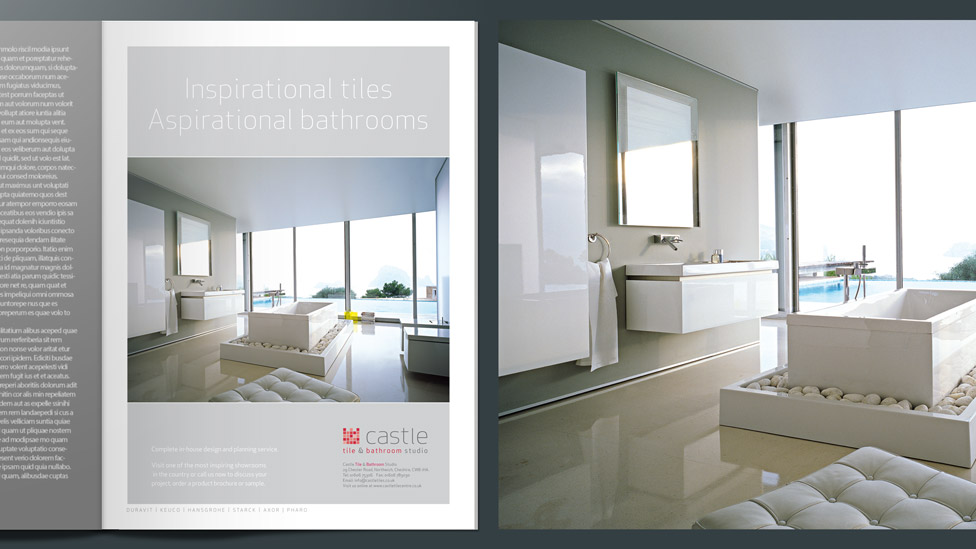 The designs for the magazine advertising featured a series of eye-catching lifestyle photographs, aimed to inspire the target audience. Combined with the chic modern typeface and clean design style, the adverts suitably reflect the ethos and product range of this forward-thinking business.