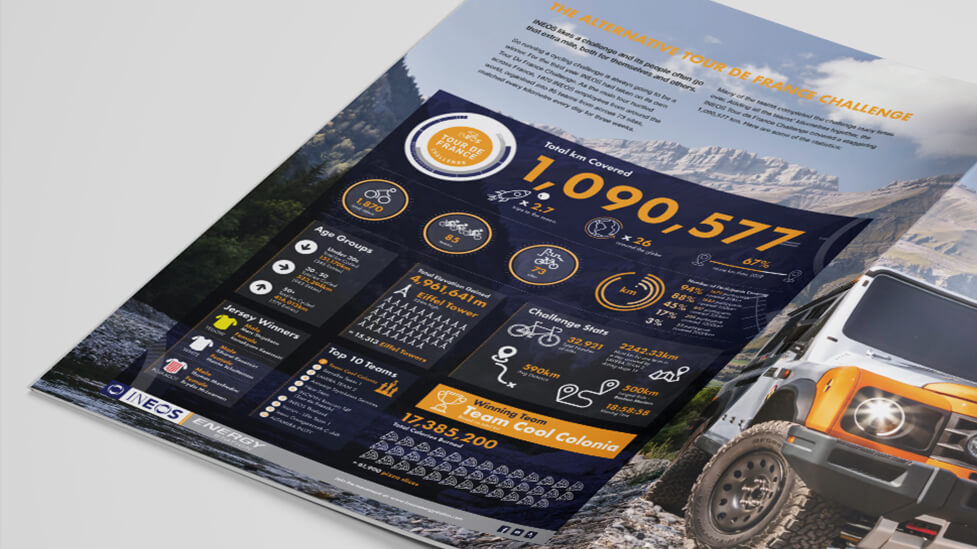 With impactful visuals and easy to read copy, this corporate magazine design maintains the momentum of previous editions and succeeds at transmitting the absolute determination and energy that have allowed INEOS to continue innovating despite the Covid-19 pandemic.
Background
INEOS is a leading chemical company with sales of $60 billion. The company operates in a variety of markets – Pharmaceutical & Agrochemical, Construction, Fuels & Lubricants, Packaging & Food, Textiles, Automotive & Transport, White Goods & Durables, and more recently in response to the Covid-19 pandemic, Hygiene.
INEOS's desire to constantly evolve and remain relevant and focused on success also reaches the Sports sector, with the company sponsoring the INEOS Grenadiers cycling team (formerly Team Sky), the Mercedes-AMG Petronas Formula One Team and the INEOS Team UK sailing team.
Regular and open communication is important for our client, and we've worked closely with them over the past two years to elevate their corporate and employee communications magazine into a beautifully designed lifestyle magazine that communicates their values and focuses on the company's key strategic projects and investments that impact on our everyday lives.
Challenge
Following on from issue 19, the latest edition of the corporate magazine needed to maintain momentum and transmit the absolute determination and energy that have allowed INEOS to continue innovating despite the Covid-19 pandemic.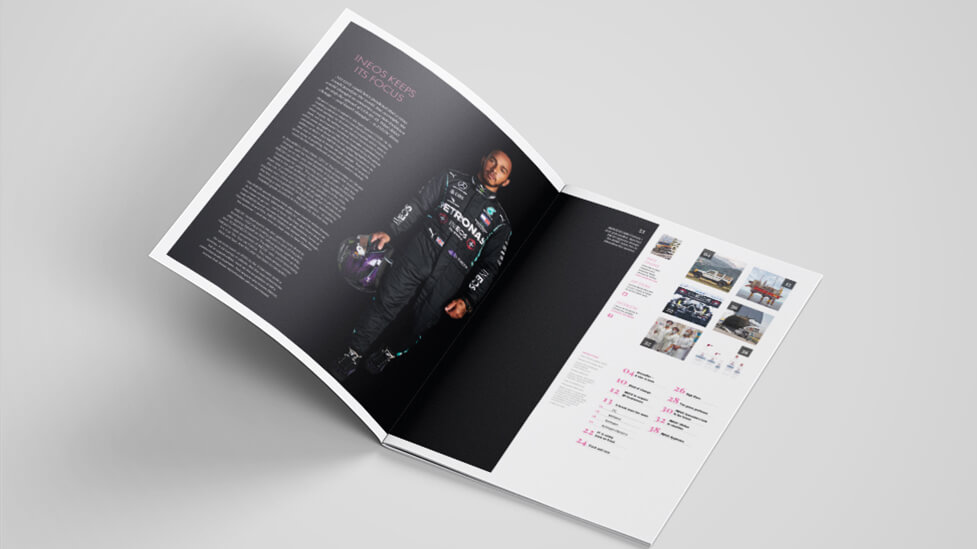 Solution
Right from the cover, the magazine design transmits how INEOS tackles issues head on, not letting circumstances hinder their innovation efforts. The cover story is the Grenadier, INEOS's rough, tough 4×4 – a huge milestone for the INEOS Automotive team who can finally show it off to the world. Leading with an image of the Grenadier climbing difficult terrain is the perfect metaphor for what INEOS and the world as a whole have been going through during the pandemic.
With INEOS's constant focus on innovation, the magazine is coated with a special antimicrobial layer added to the paper – extremely relevant in Covid times.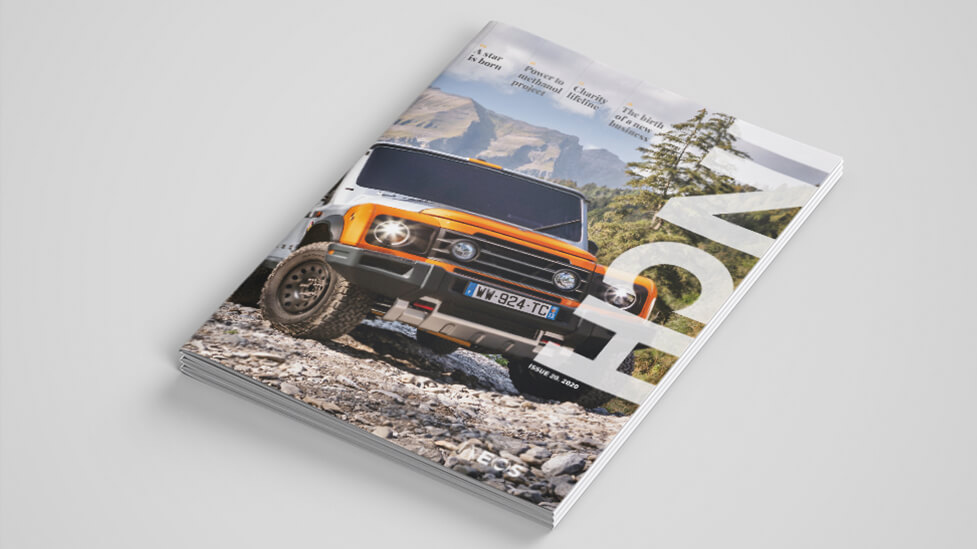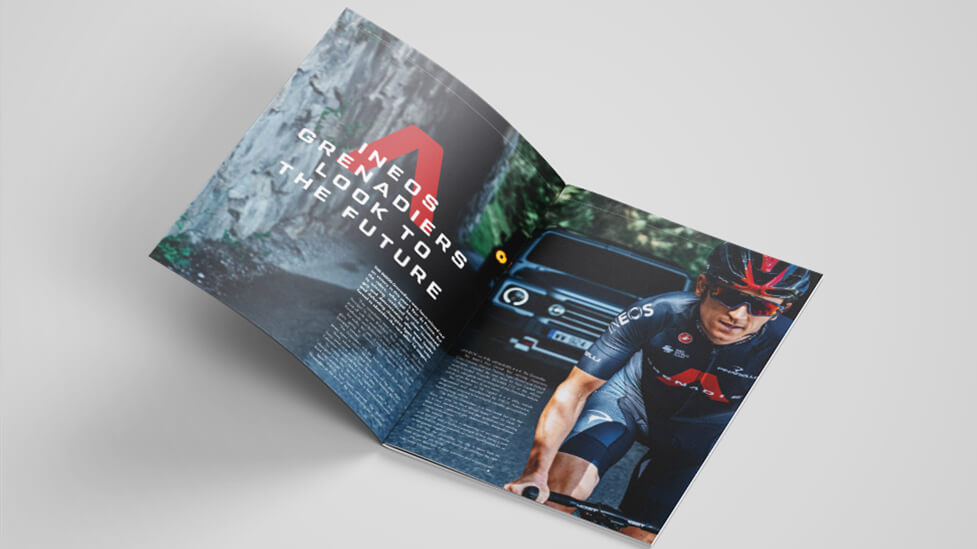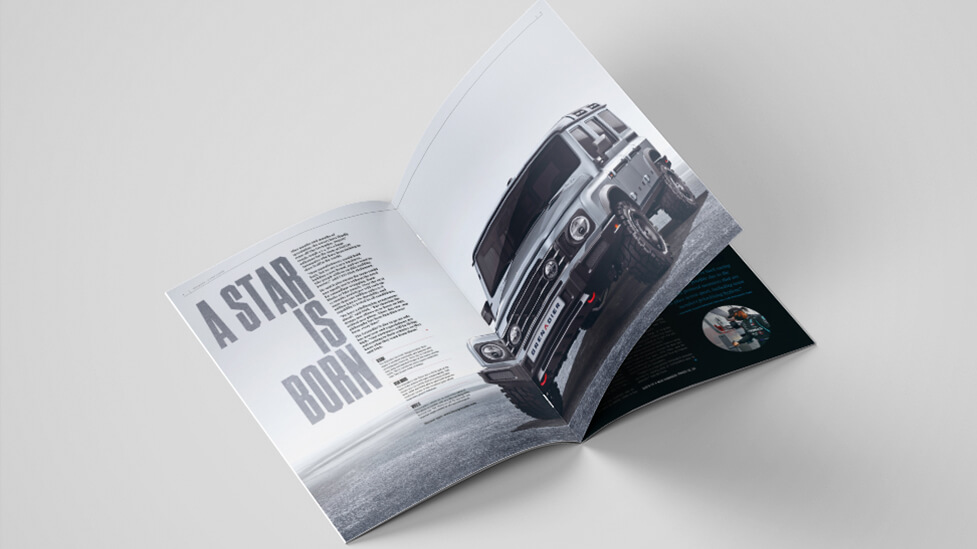 The design is strong and consistent throughout, focused on scale and success to bring stories to life, and with a presence that cannot be ignored.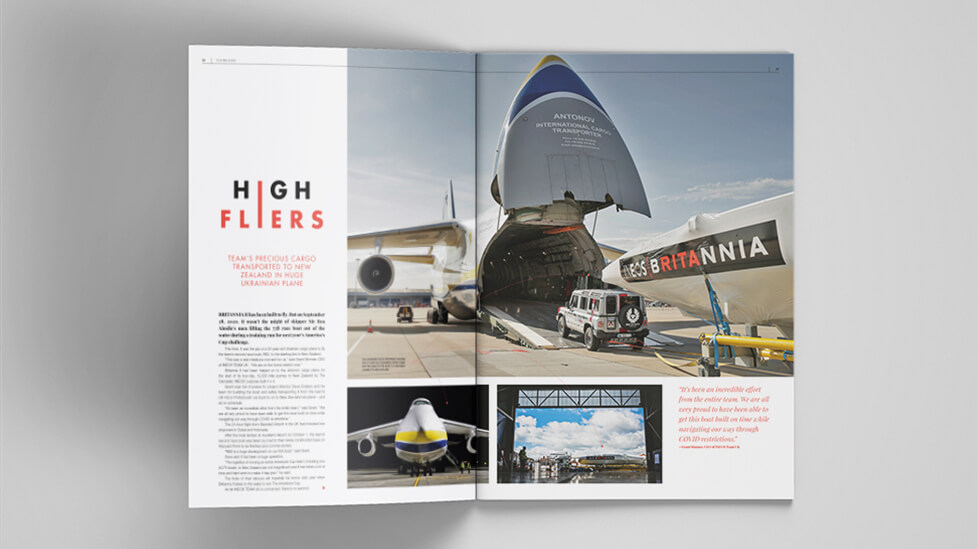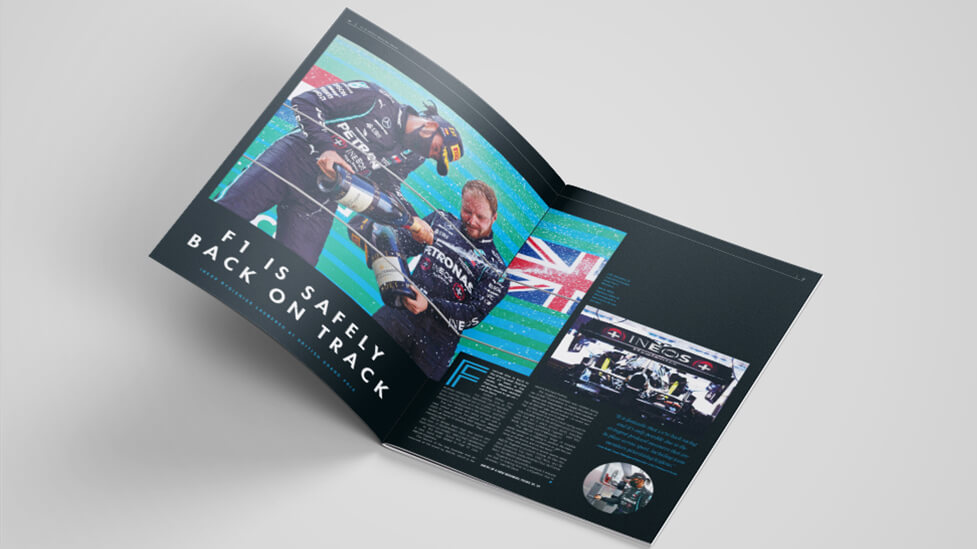 The magazine keeps readers interested at every page turn thanks to original and impactful visuals that tell the story, and copy that's engaging and easy to read.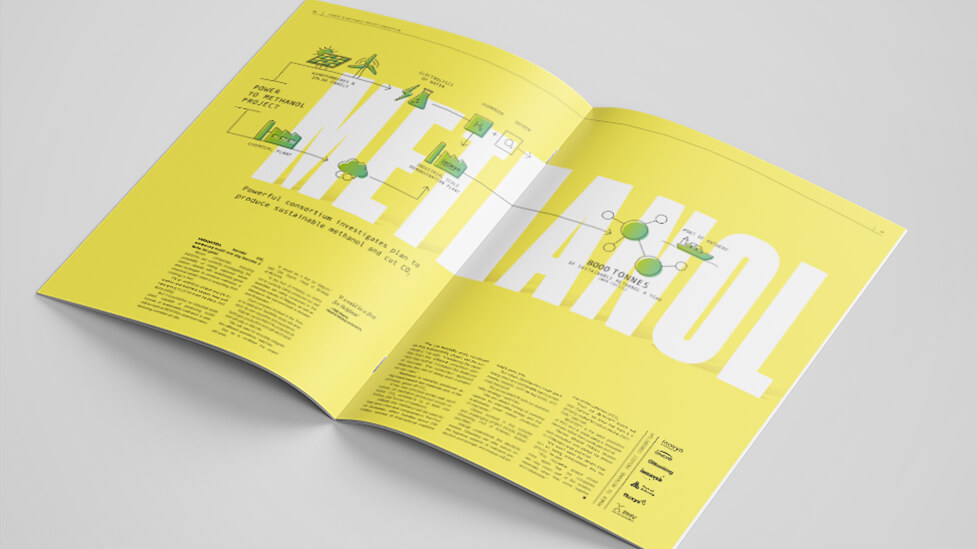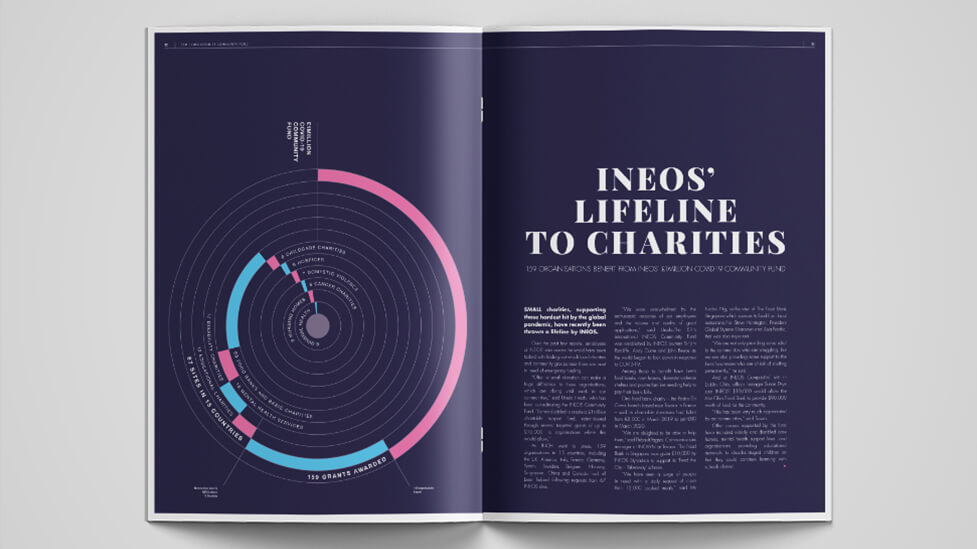 INEOS's success stories continue on the back cover, told through an eye-catching infographic format that encourages readers to hold on to the magazine for a bit longer.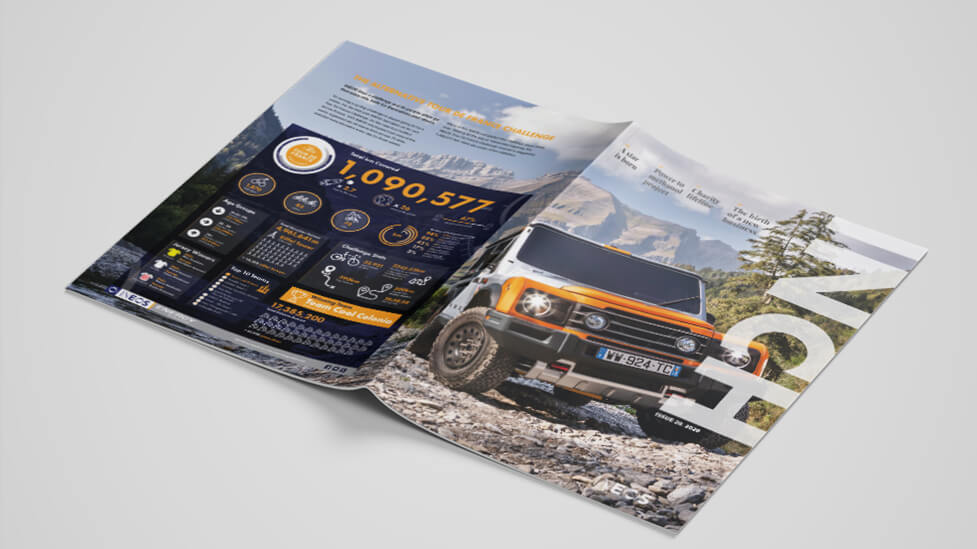 In addition to the English version of the magazine, we also reproduced the publication in four language versions – Dutch, French, German and Chinese.