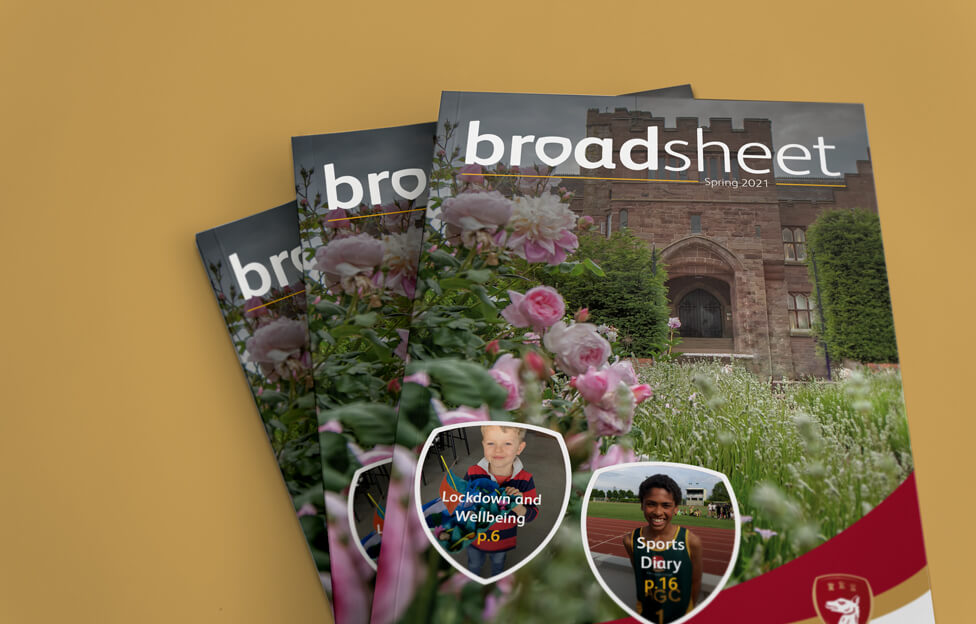 A refreshed school magazine design that appeals to a wide-ranging audience of staff, parents and students of all ages.
Background
Abbey Gate College is an independent, co-educational school for students aged 4 to 18 in the Chester area. The school offers a calm and welcoming environment where self-esteem and a love of learning are fostered. Abbey Gate College's main aim is for pupils to leave as high achievers who are articulate, confident and respectful, and who are enthusiastic about the next chapter in their lives.
Challenge
An integral part of bringing the College's ethos to life is the school magazine – Broadsheet. Released every term in digital and printed form, the magazine's aim is to keep parents, students and staff informed and also fully engaged and motivated.
"It was great to work with Parker Design again over the last year,

they've done a fabulous job refreshing the magazine by creating a bright and fun look!

Thank you Helen and Bryony."

Marketing Manager, Abbey Gate College
Our brief was to refresh its look and feel and deliver a more contemporary and fresher school magazine design.
Solution
The new school magazine design exudes colour and energy at every page turn. The only prerequisite was to keep the magazine's name, shield and logo on the cover, otherwise we were given total creative freedom by our client, whom we had worked with in the past.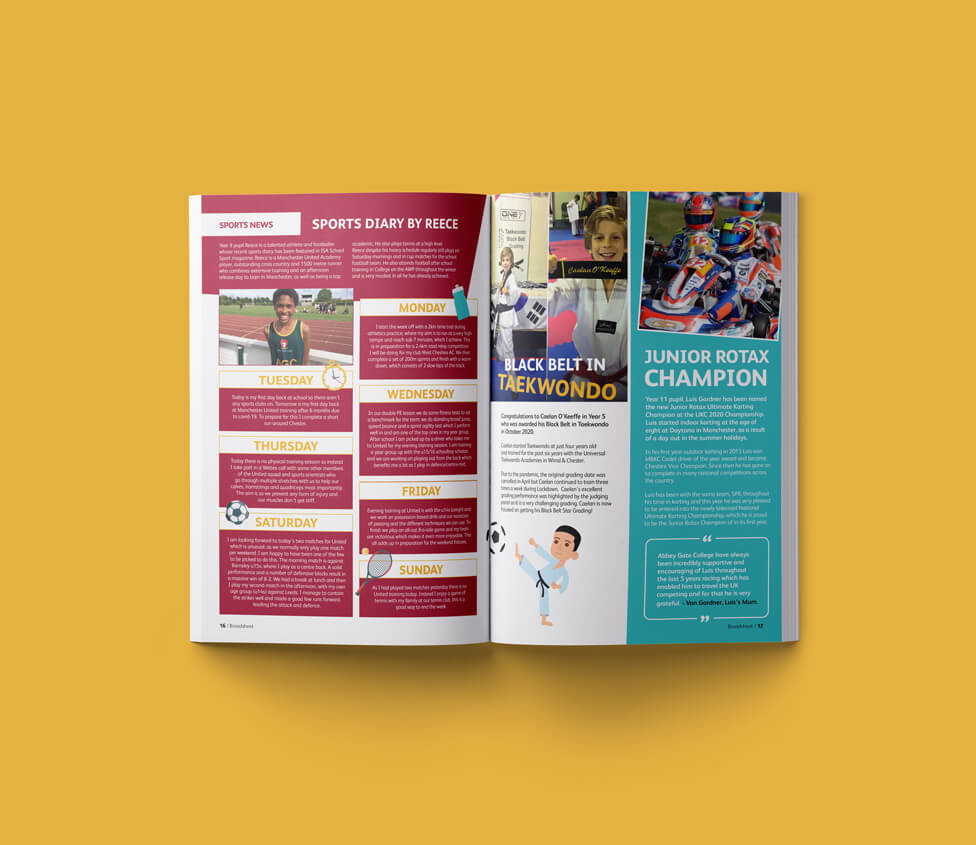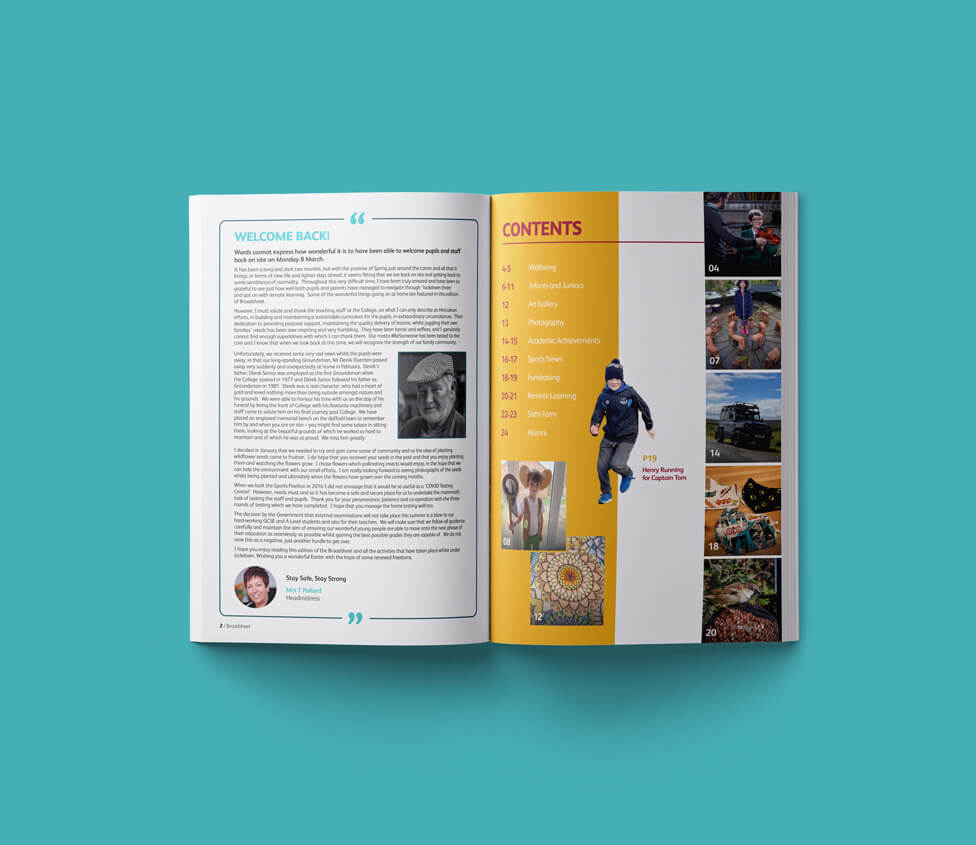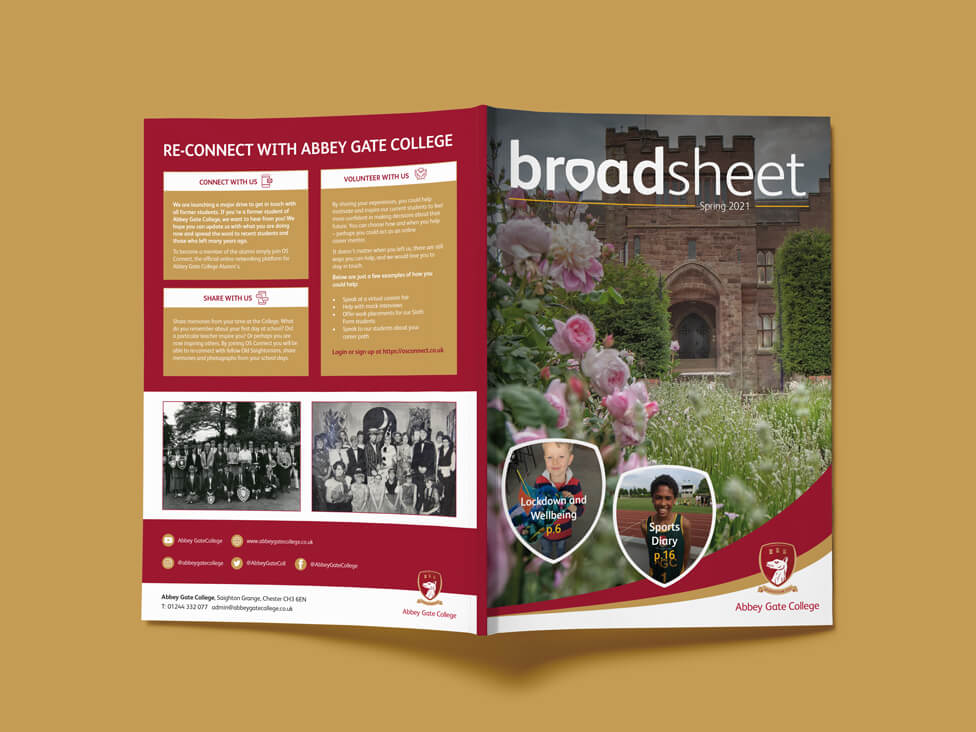 We fully refreshed the magazine's colour palette, with a selection of bright and contemporary tones that perfectly support the variety of content.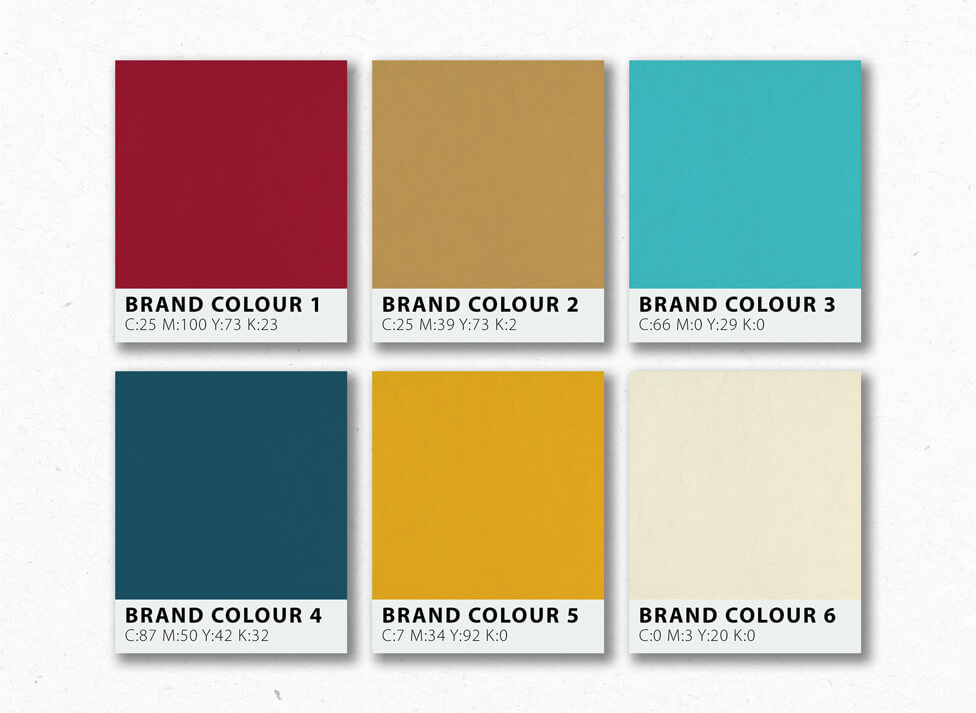 Although the school magazine design is cohesive from a look and feel perspective, content is split into two clearly distinct halves: the first is dedicated to home schooling updates during Covid times, and the second half highlights back to school activities.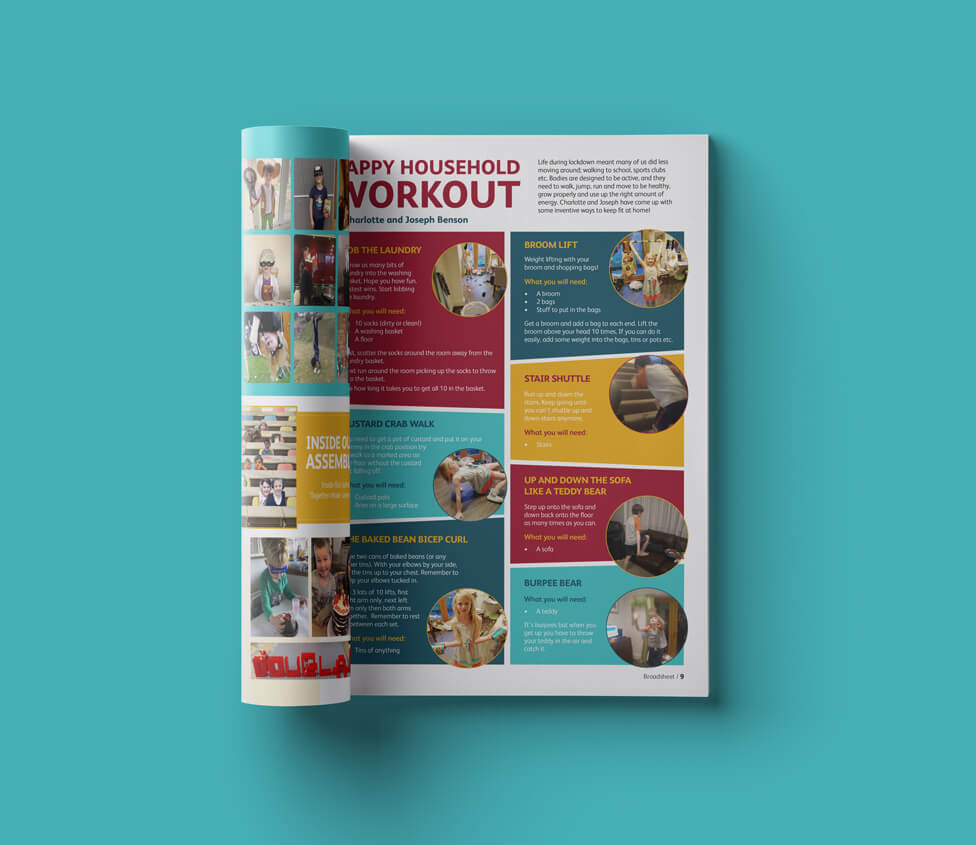 Blocks of colour help structure content on the page, whilst subtle angled lines add a dose of movement and individuality to each section.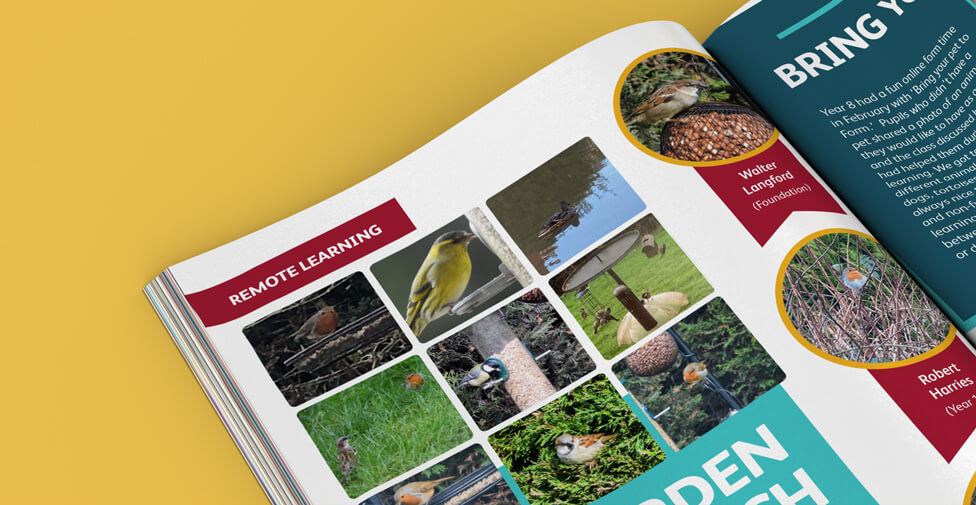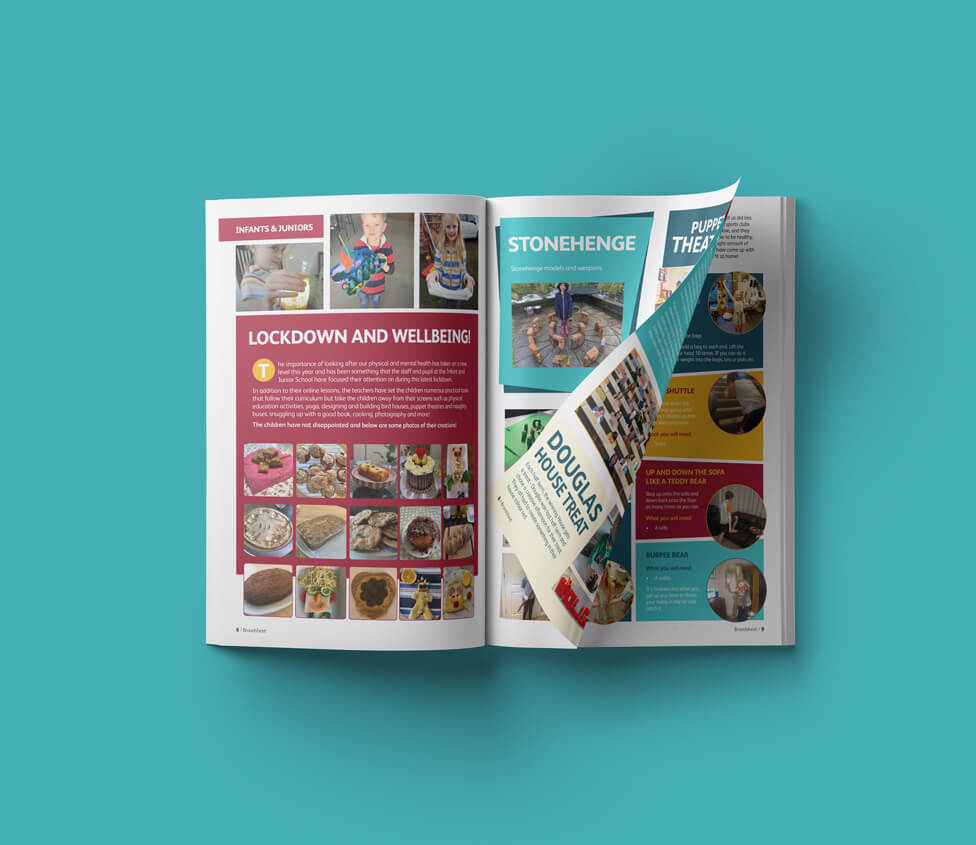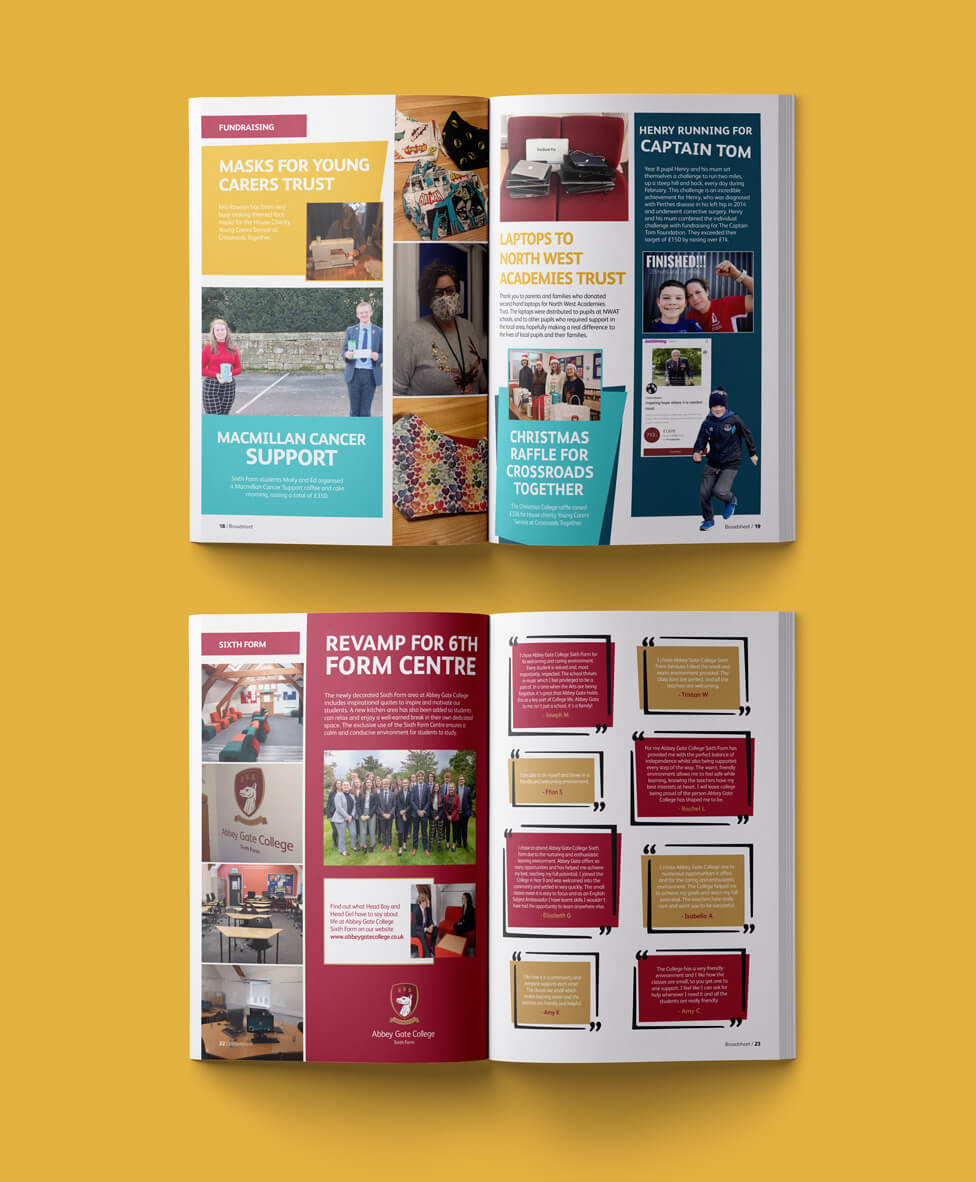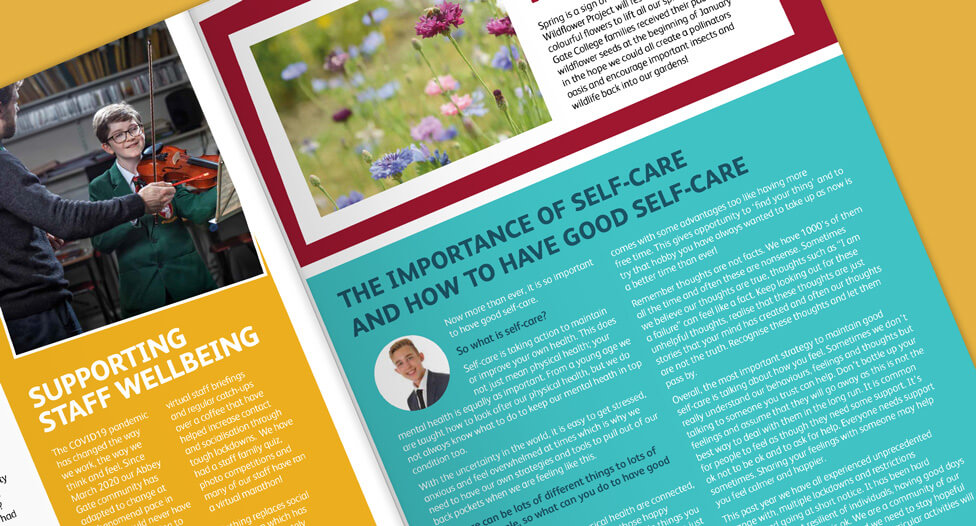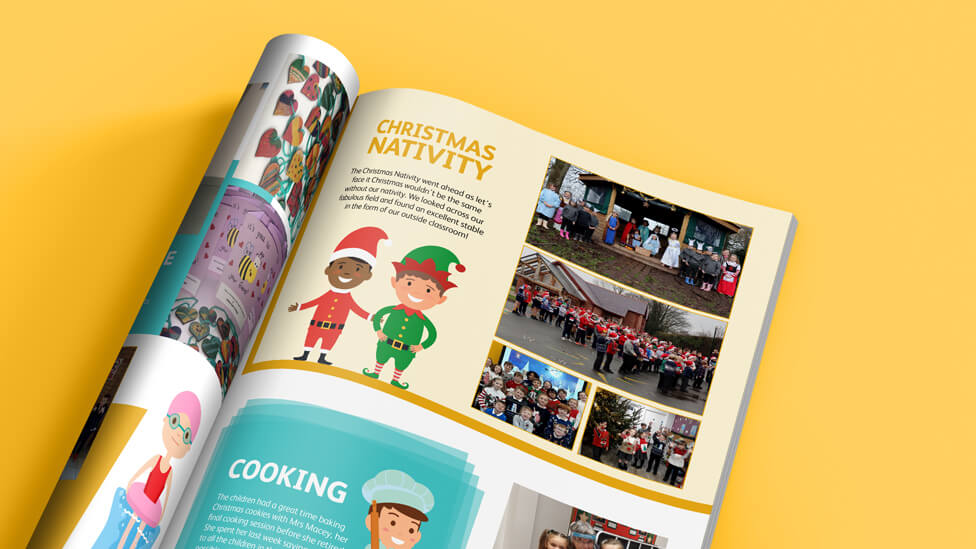 We also incorporated clear visual differences for the different ages the magazine is aimed at: a series of playful illustrations help younger students identify and see the magazine as a fun read, whereas sixth formers are given a more pared down and mature visual treatment to tell their stories.