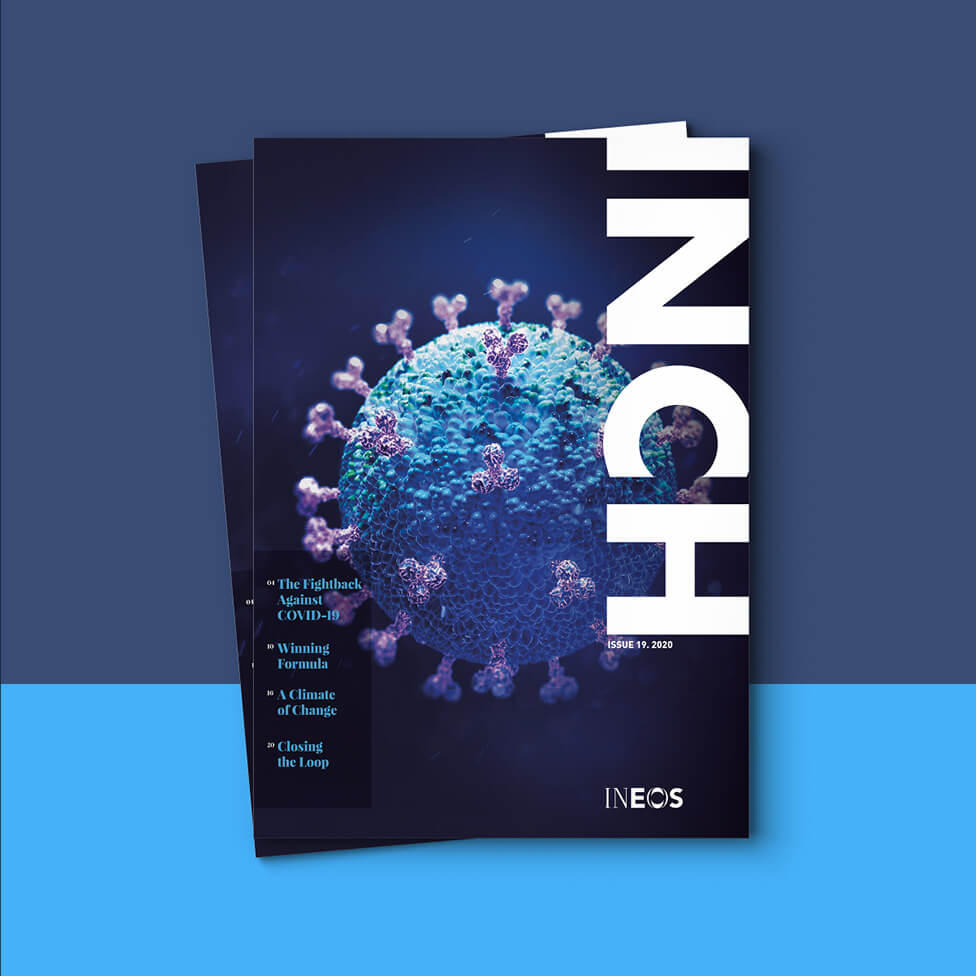 This historic edition of INEOS' company magazine tells a compelling story of their head-on fight against Coronavirus.
Background
Scale and reach are two words that perfectly transmit the essence of what INEOS represents. A global manufacturer of petrochemicals, speciality chemicals and oil products, the company comprises 34 businesses, each with a significant chemical company heritage. INEOS' production network spans 183 sites in 26 countries throughout the world, with sales today standing at around $60 billion.
With such a vast operation, effective and engaging internal communications are one the focus areas for our client. A key piece in our client's internal comms strategy is their employee magazine – INCH – a publication that reflects INEOS in all its diversity and covers a wide range of topical subjects.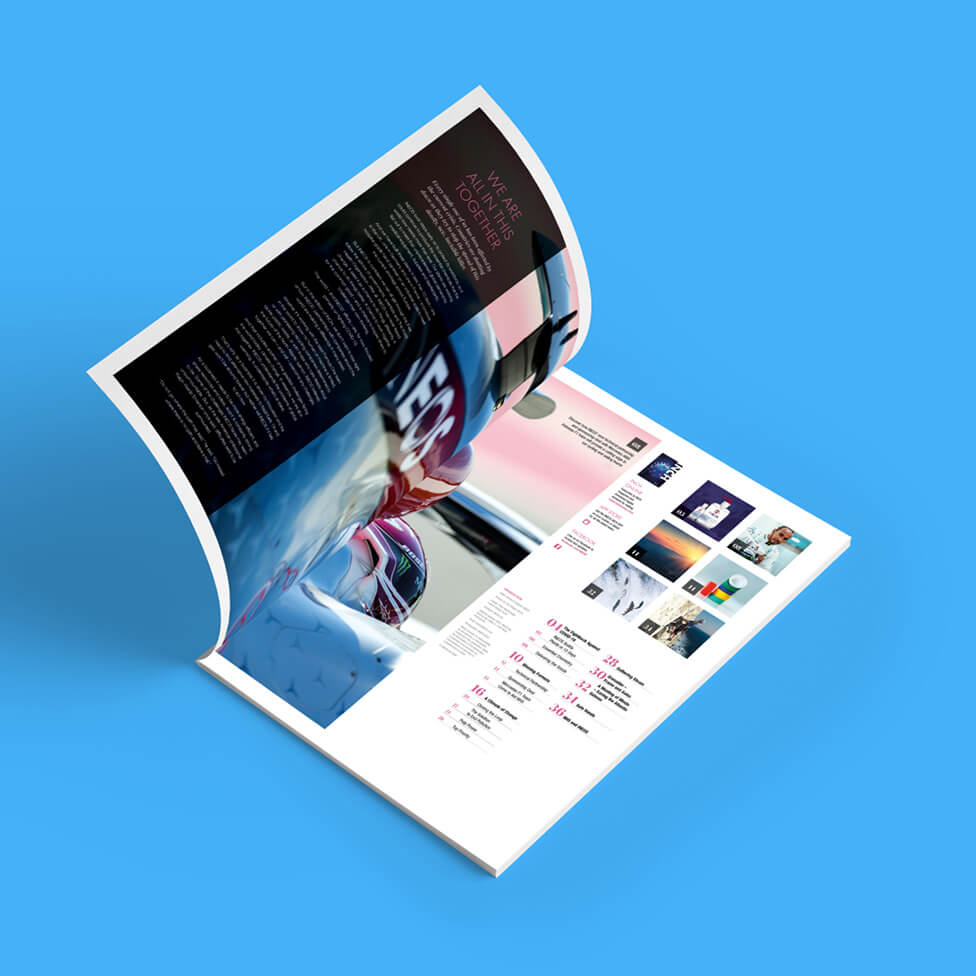 Challenge
Now in its 19th edition, the latest issue was set to be a historic one, with The Fightback Against COVID-19 as the lead cover story. The main focus for content in this issue revolved around INEOS' proactive and energy-fuelled approach to putting all their resources together to fight the spread of Coronavirus head on.
But with research and news constantly developing, what was required for the company magazine was also changing on a daily basis, and we had to deliver this issue in less than half the time as other editions for the content to remain relevant – all without compromising on the impact and engagement the magazine needed to generate.
Solution
The combination of powerful headlines, strong images and confident page layouts immediately transmit the massive scale of the efforts and successes achieved by INEOS.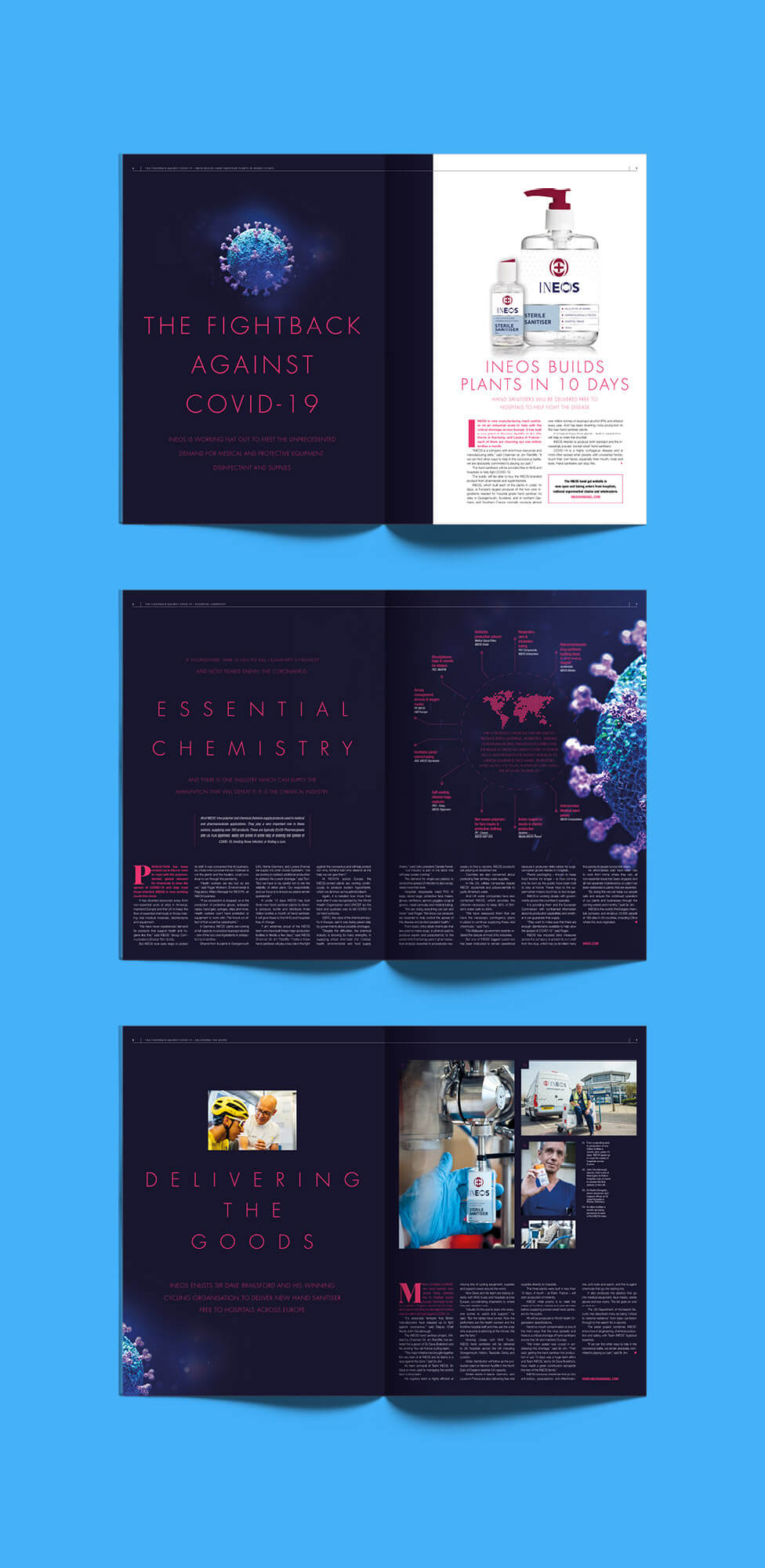 At the time of going to press, INEOS were already building their fourth manufacturing plant to produce much needed hand sanitiser. And the numbers speak for themselves: each build completed in just 10 days, with the four plants – two in France, one in Germany and another in the UK – producing 1 million bottles a month. The company magazine tells this story in a highly factual way that also focuses on appealing to the emotions thanks to carefully thought-out copy and photography.
Non Covid-19 content is given equal prominence from a design point of view, keeping readers engaged page after page and communicating the wide range of initiatives carried out by our client.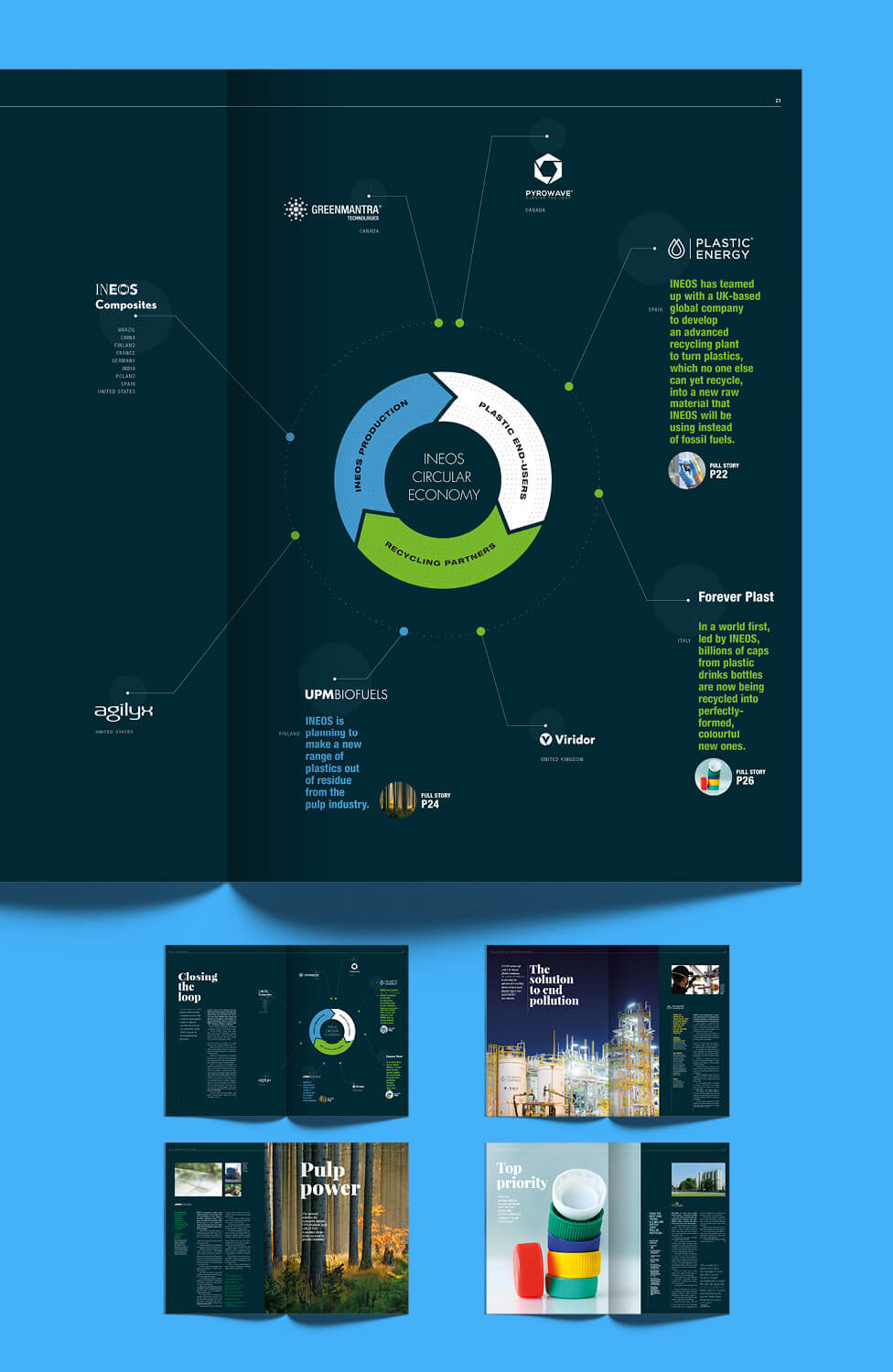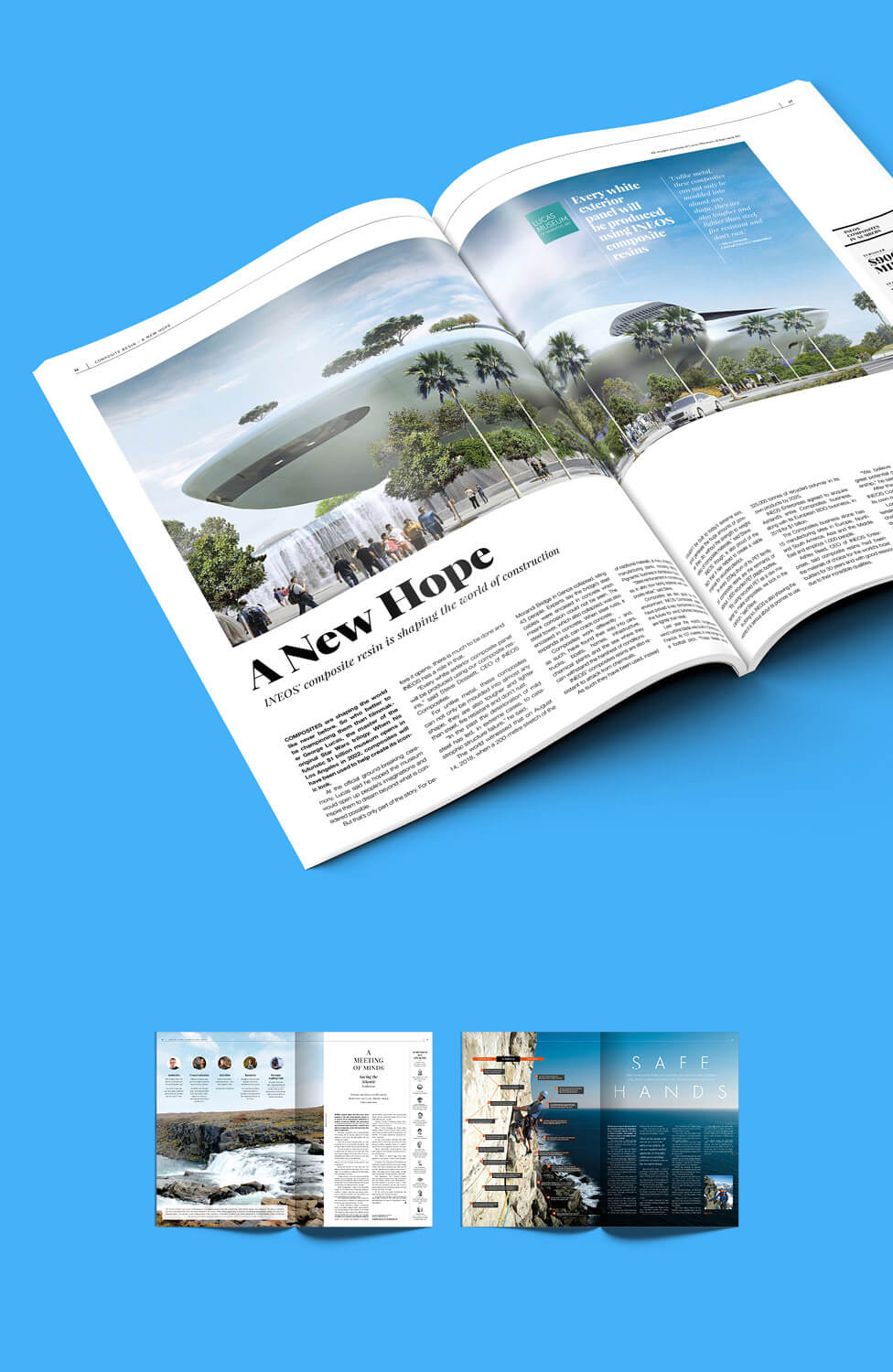 Vivid colours help transmit a sense of energy, while headlines generate curiosity, inviting readers to immerse themselves in the content.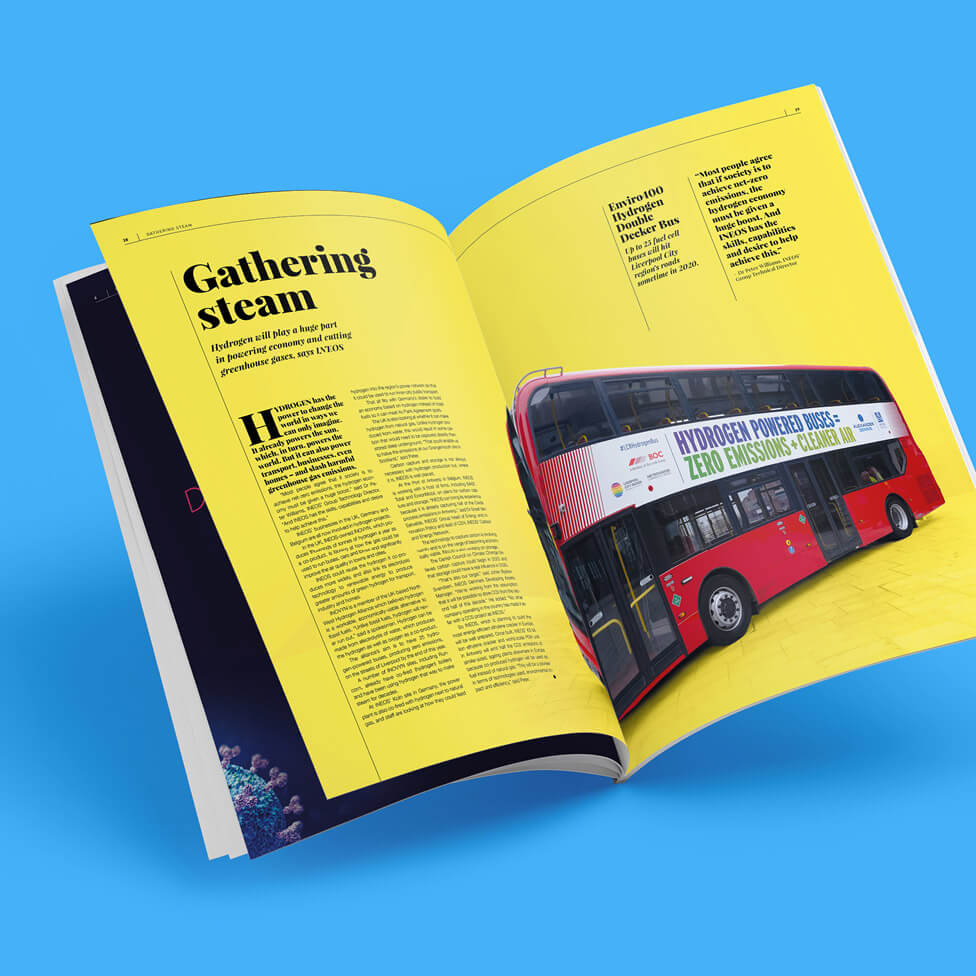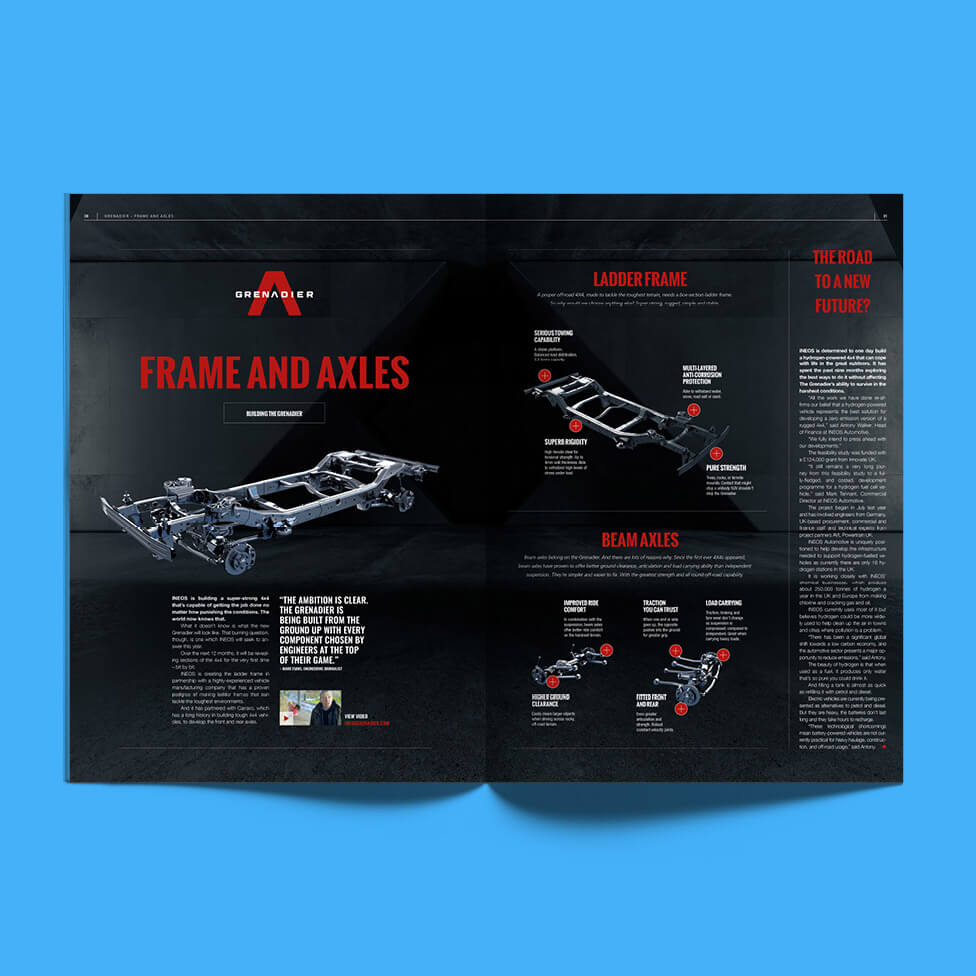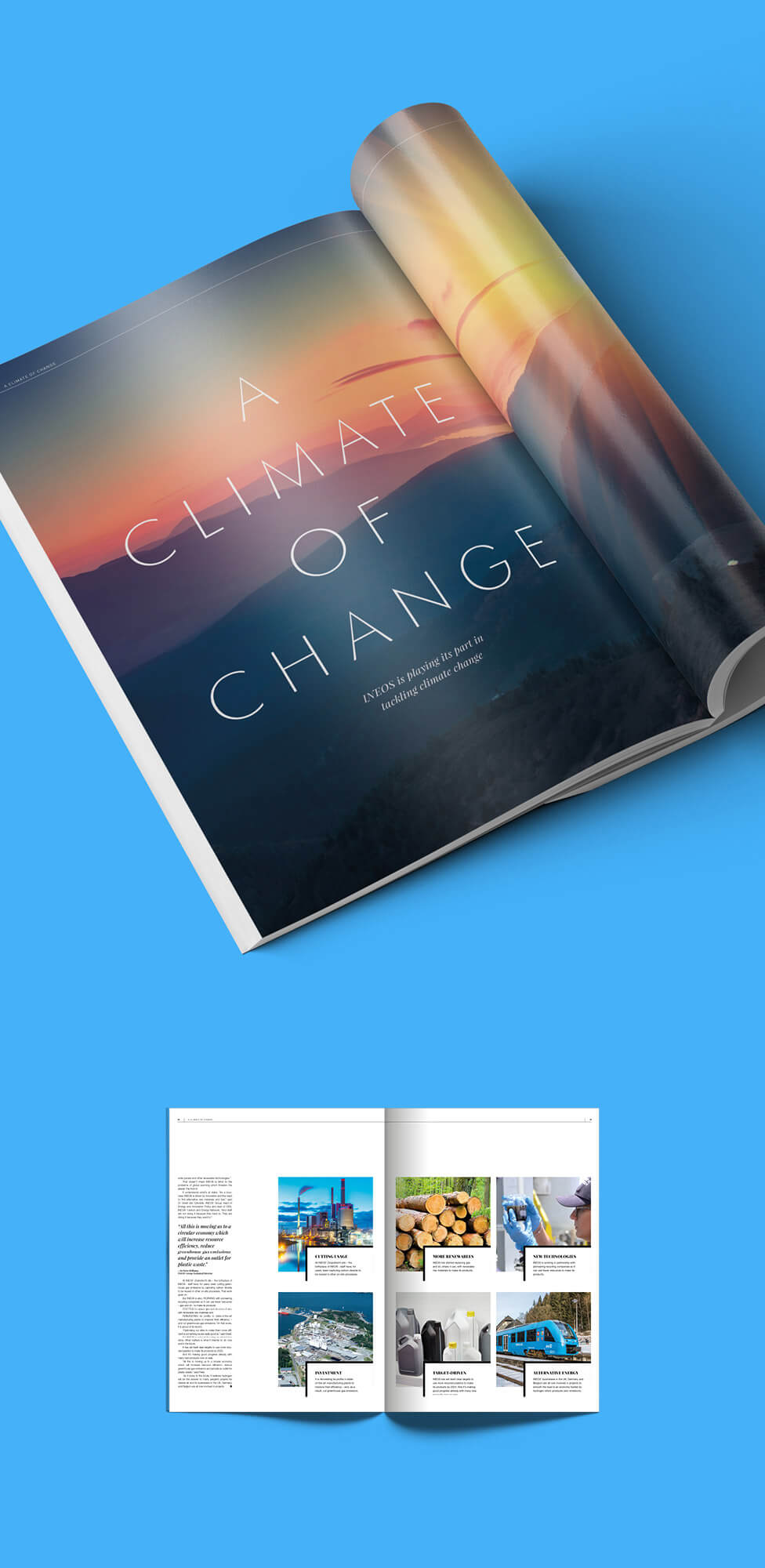 The company magazine is also available online and in 3 other European languages – French, German and Flemish.
"Thanks all for a very nice piece of work, it looks very, very good. There is a lot of depth in the content and I hope we will be able to generate a lot of interest in the stories contained within it."

Group Communications Manager at INEOS.