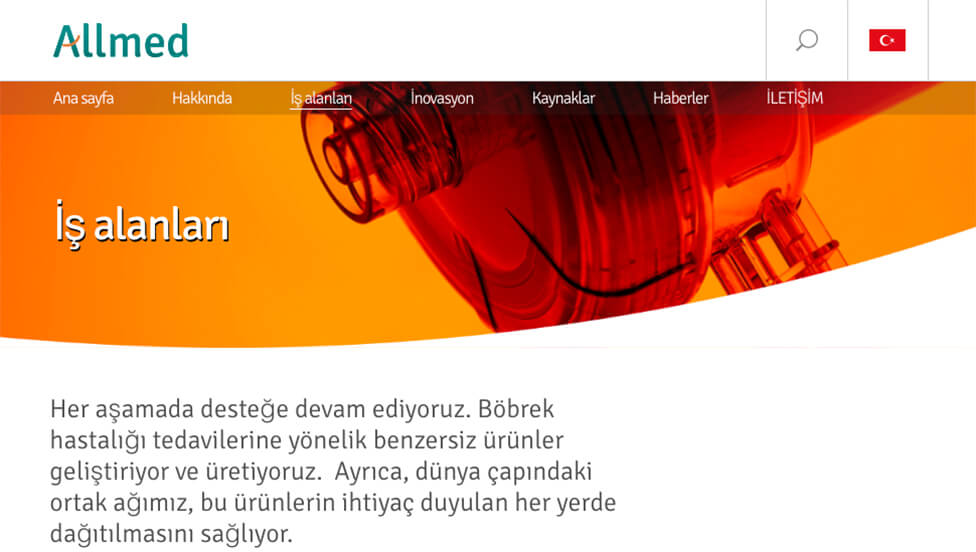 To transmit a true sense of unity and collaboration between Allmed partners across borders, we delivered a multilingual website design that is as striking as the original English version.
Background
With headquarters in the UK, Allmed capitalises on the company's research, development, manufacturing, marketing and distribution resources across South America, the Middle East region and Europe to deliver products across over 40 countries both directly and indirectly.
Challenge
Following the design of their new website, Allmed wanted to maximise its international focus by adding a multilingual capability, which initially would benefit audiences in Spain, Portugal, France, Germany, Poland, Turkey and China.
Solution
To transmit a true sense of unity and collaboration with partners across borders, all target versions of the new multilingual website design closely follow the original English version.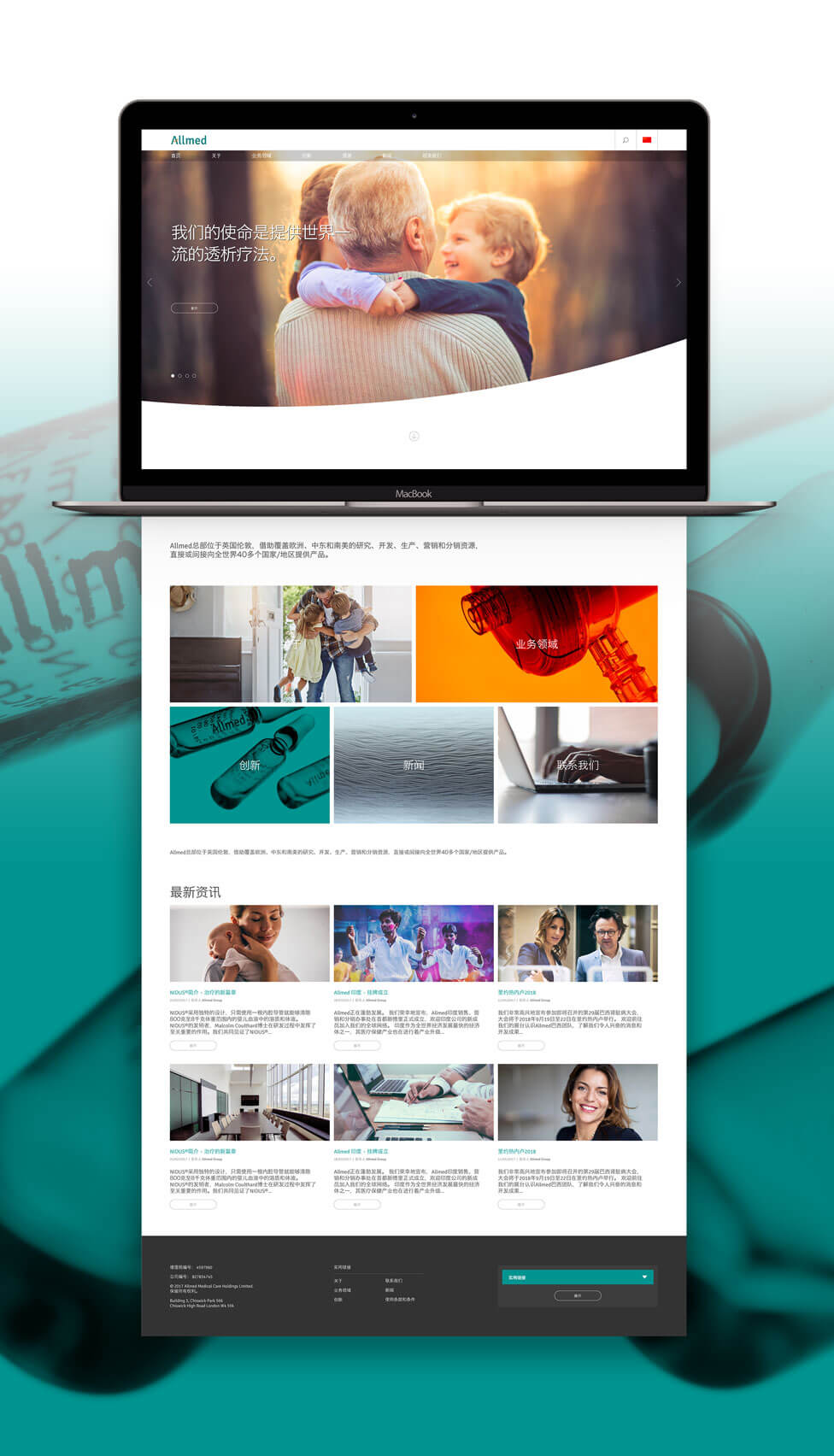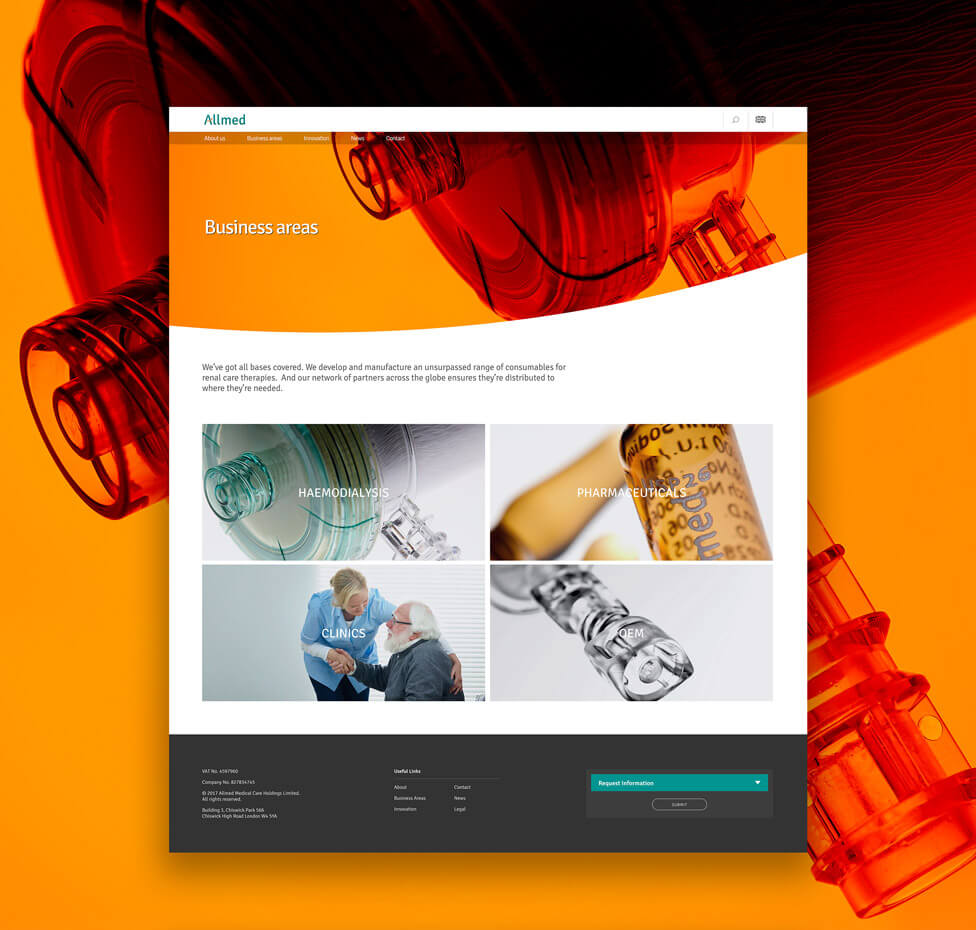 A clean design approach leaves room for strong doses of colour and striking product imagery that transmit a sense of confidence in what Allmed knows it can help achieve.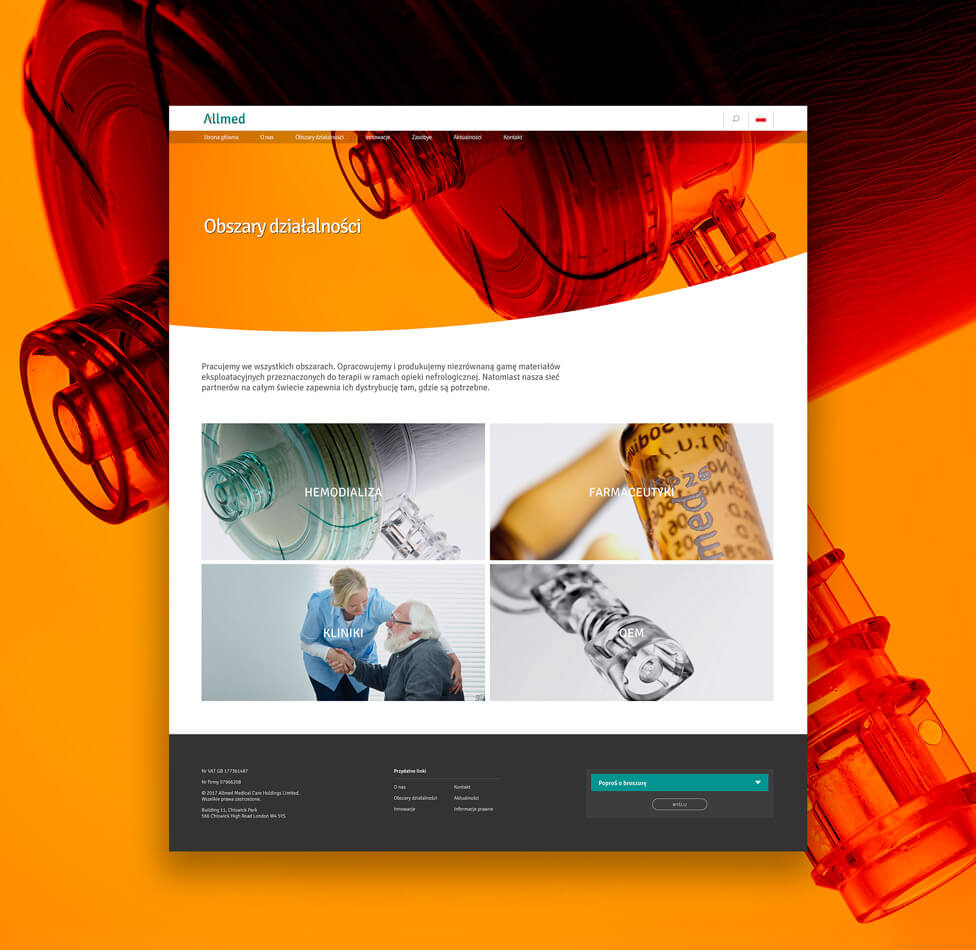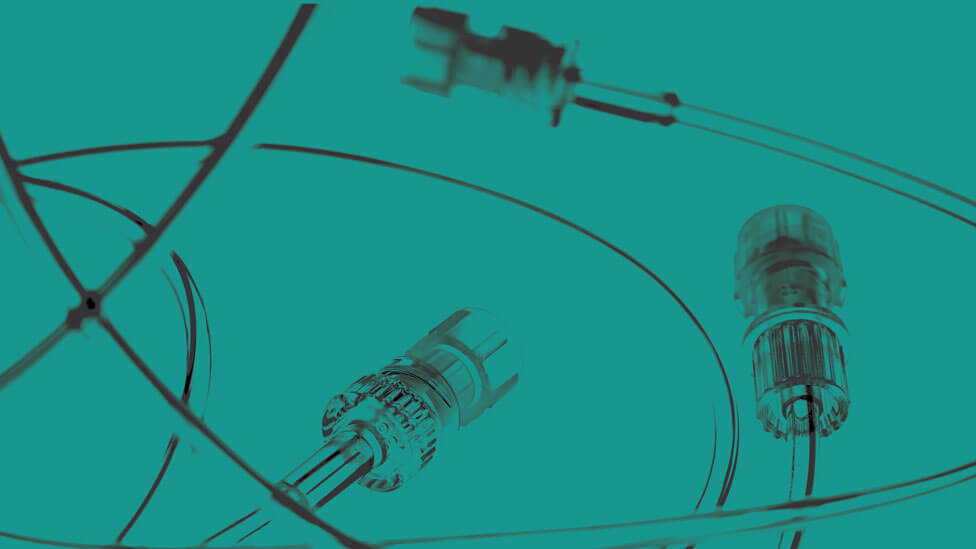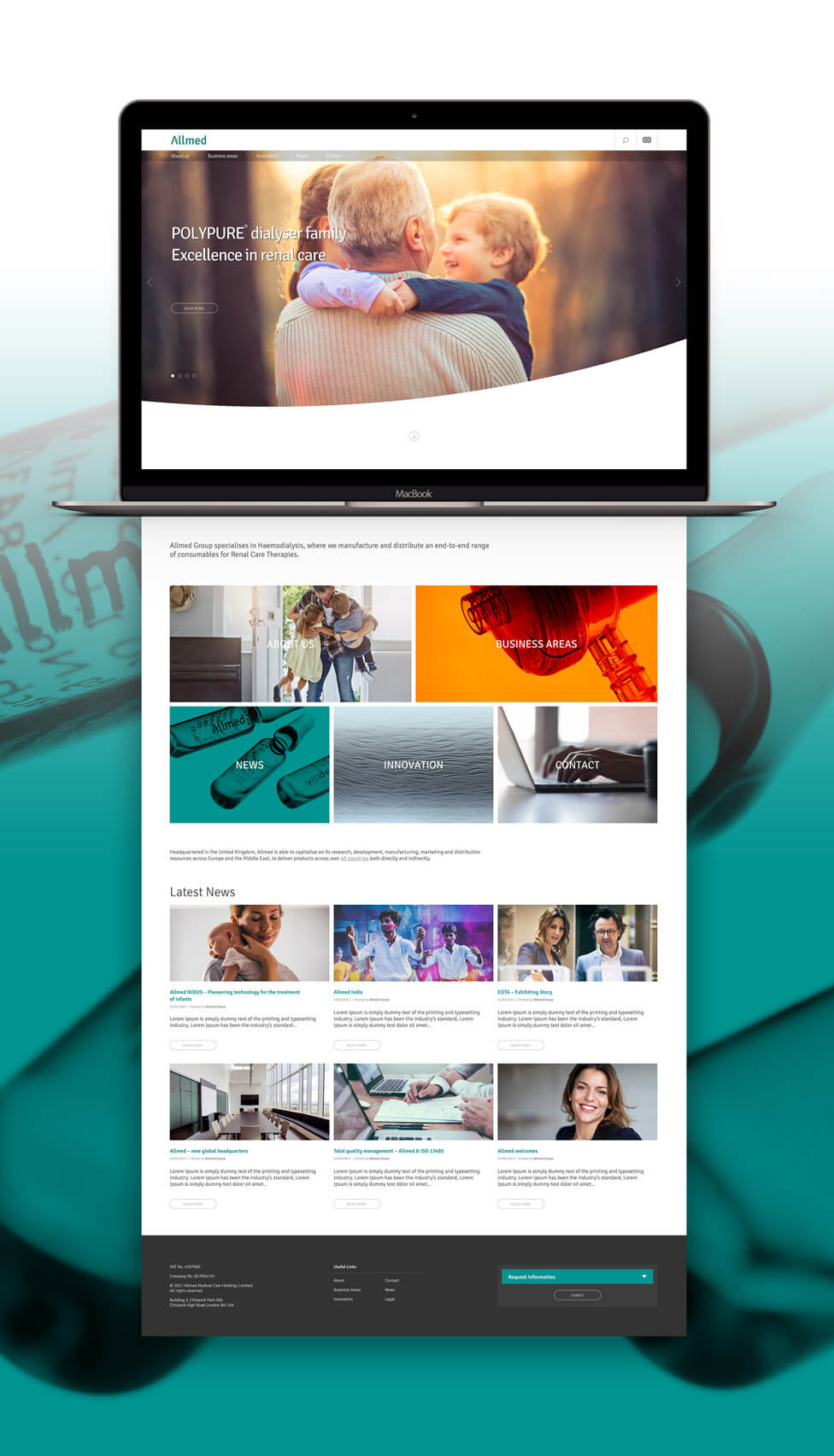 Full of engaging content, the multilingual website design is filled with beautiful imagery of the patients whose lives Allmed helps improve, and the innovative products that make our client a global leader in the industry.
A curve, inspired by Allmed's logo, adds movement and helps introduce new content by sweeping up as users scroll through the website.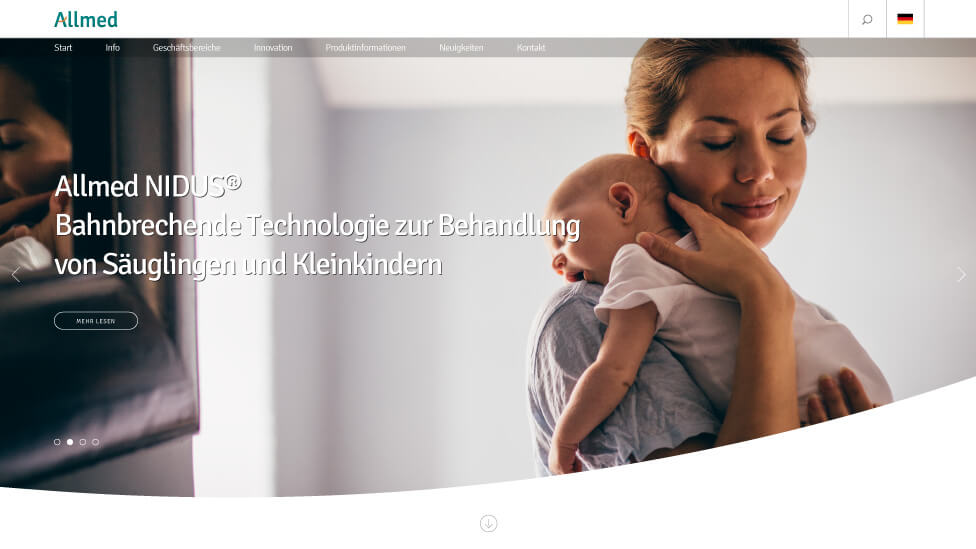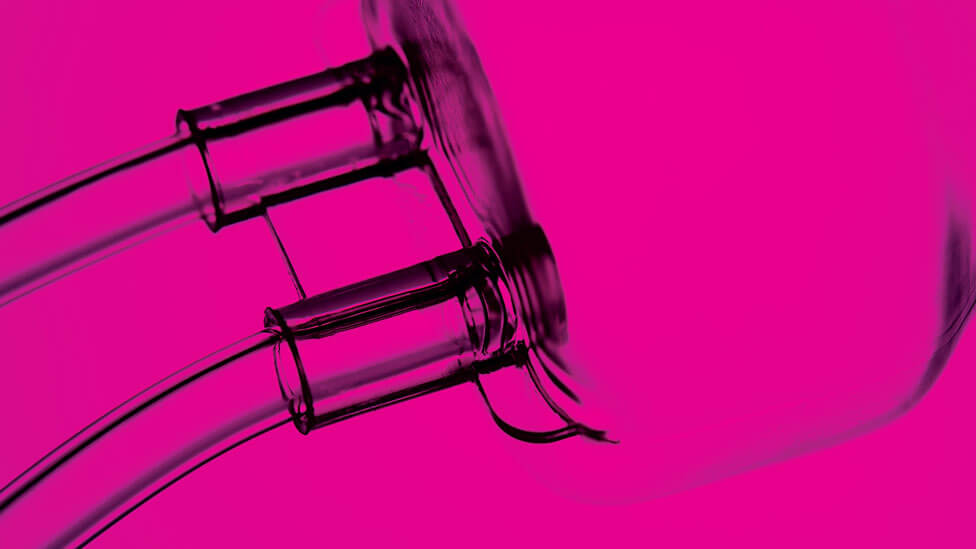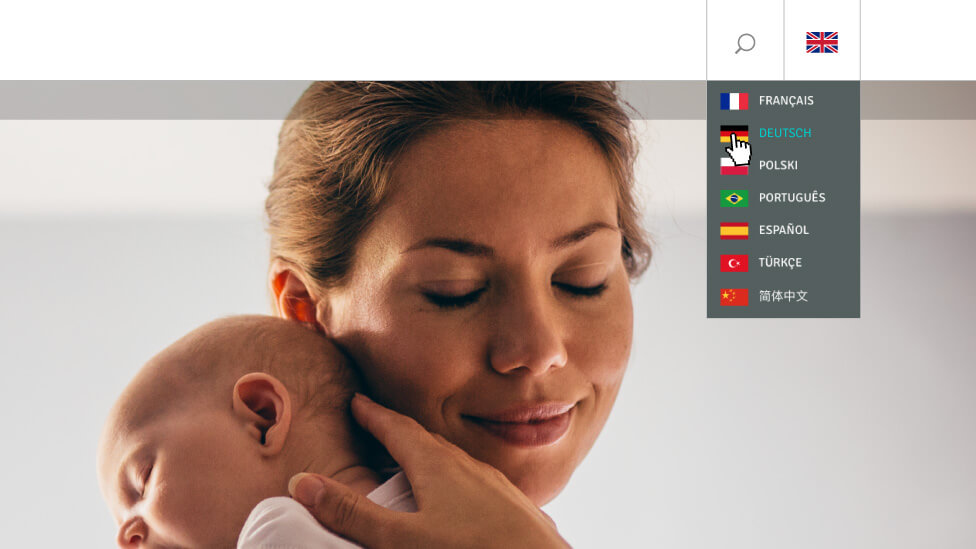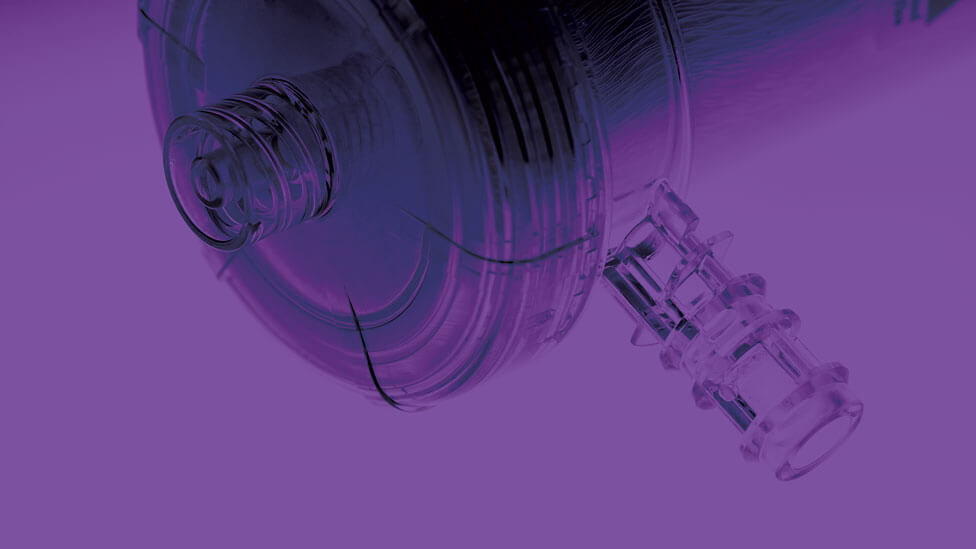 To allow users in-country to easily update the website with the latest content, we built it using WordPress as the Content Management System (CMS).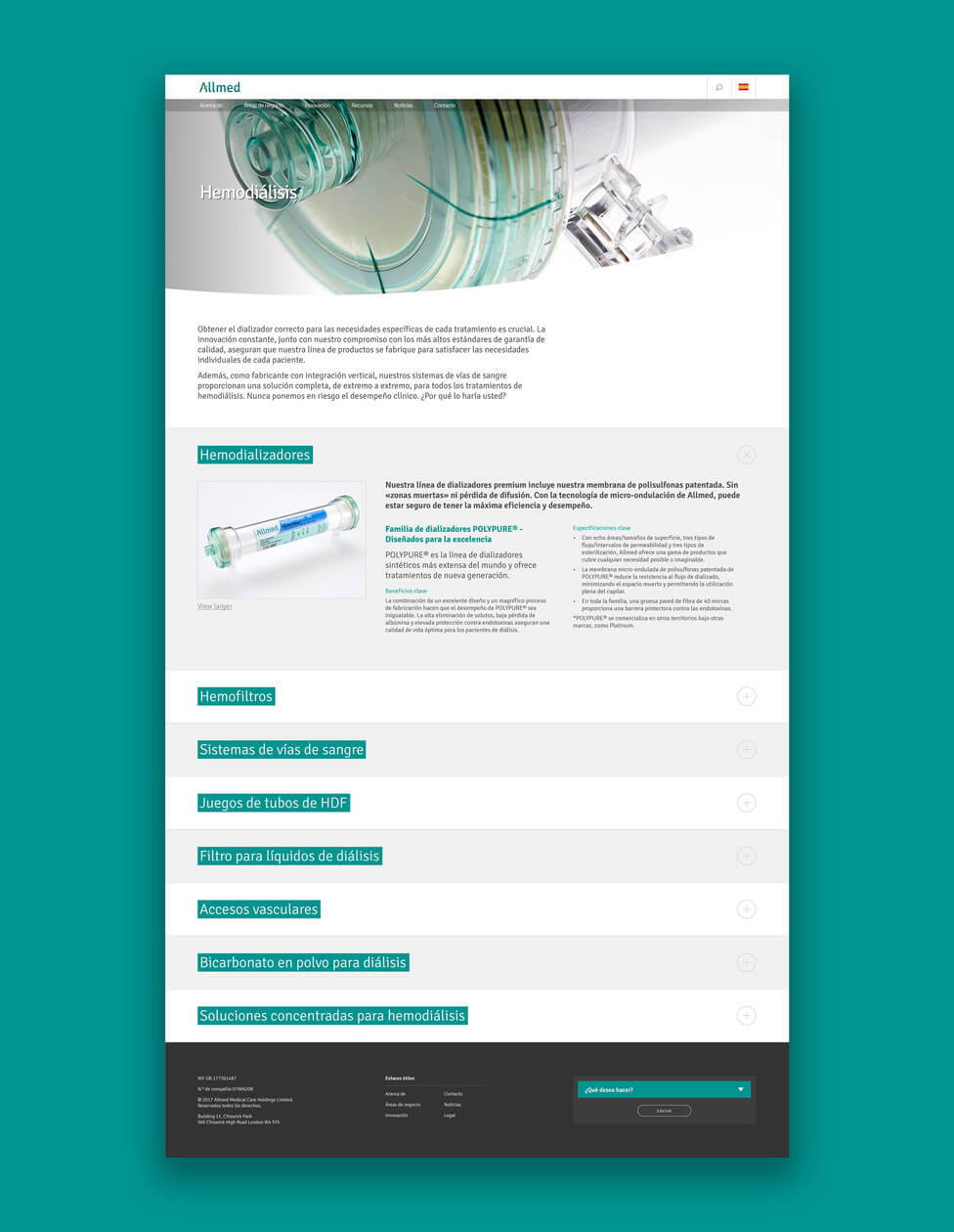 The design – fully responsive – translates well from desktop to mobile devices.