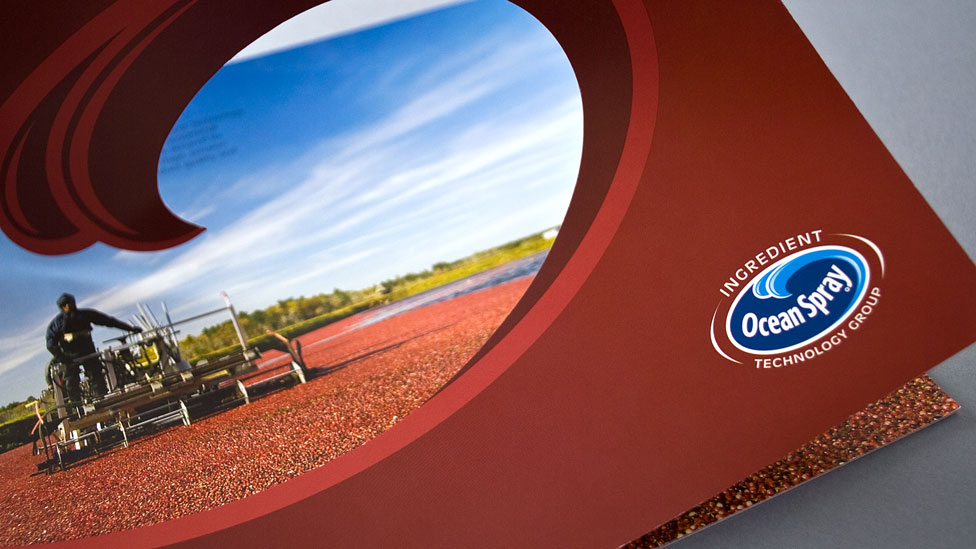 We produced a multilingual brochure design that helped promote Ocean Spray to a global audience in a professional and yet familiar tone.
Background
Our client is the world's leading producer of cranberry beverages as well as the best-selling grapefruit juice brand in North America. Ocean Spray is also the best-selling brand in the North American bottled juice category.
Challenge
Serving markets all over the world, Ocean Spray Ingredient Technology Group required a multilingual brochure that would allow sales teams across the globe to promote their products effectively in every market. We had already designed the source English language version of this stunning corporate brochure for use in the UK and US markets, and a key element of our brief was to ensure visual consistency across the different translated versions.
To allow Ocean Spray to reach its target audiences in their own native language, we were asked to produce a series of brochures in various languages, including Spanish, French, German, Japanese and Russian.
Solution
The multilingual brochure design features extensive show-stopping photography of their mouth-watering products and cranberry harvesting, and is finished with a striking die-cut cover and elegant matt laminate, giving Ocean Spray a powerful marketing tool to promote their message to a global audience in a professional and yet familiar tone.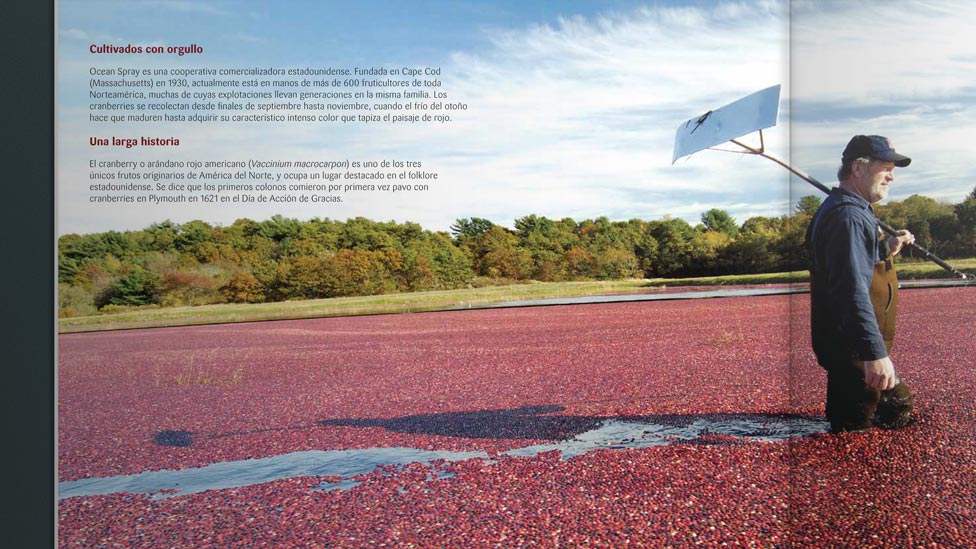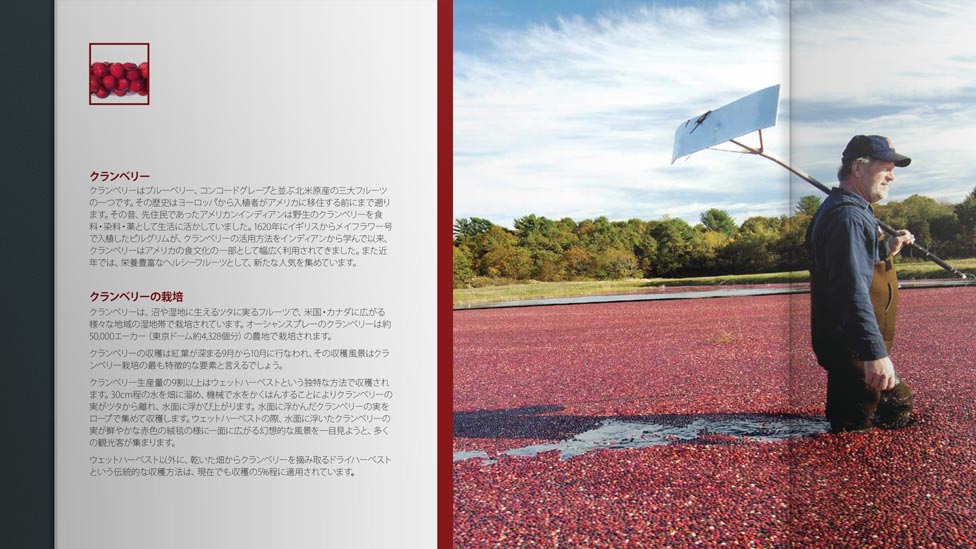 We have further helped Ocean Spray reach their overseas markets with a multilingual web design that offered a great user experience.
For over 20 years, we have helped clients of all shapes and sizes – from multinational corporations to local businesses – in a wide range of sectors – Healthcare, Property, Travel, etc – reach their goals with striking and effective brochure design. Have a look here to find out more.