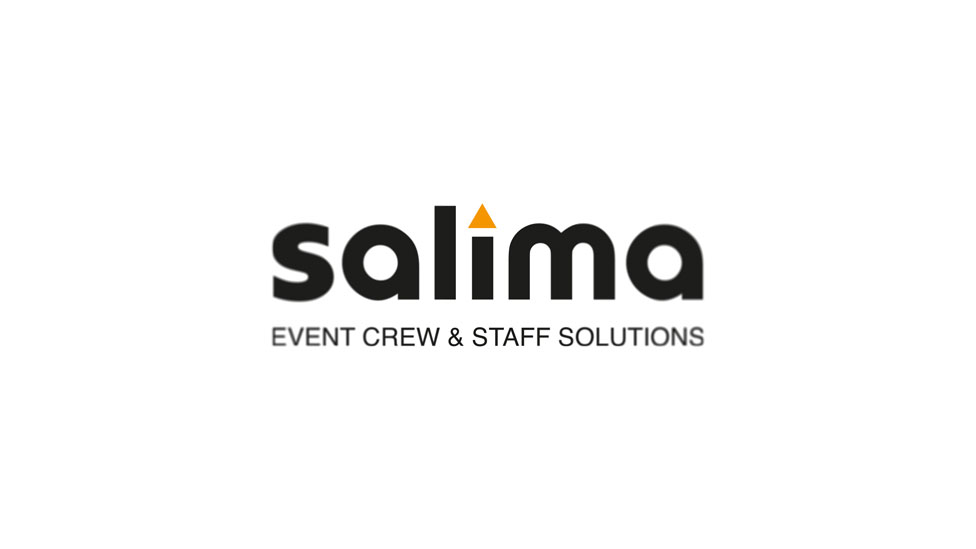 Developing a new brand strategy is key for managing how target audiences perceive you. With a goal of establishing itself as the go-to resource for safe and reliable event staff, Salima asked us to help them develop a new brand identity.
Background
Although more affordable to hire, temporary crews and event staff can pose a potential risk for those who manage conferences and high profile events. From concerts and product launches, to receptions and ceremonies, event planners rely on a range of skilled workers to help with building, security and catering.
Challenge
The word "salima" in Arabic means "safe", and – given that this is one of the company's key values – our brief was to develop a new brand strategy that would help our client create differentiation in the market by focusing on the quality, experience and reliability of its event crews and on-site staff.
Solution
To create the look and feel that Salima wanted to achieve with its new brand strategy, we came up with eight different design concepts based on our research into the events management sector. Using orange – a colour traditionally associated with safety – as the base of our brand palette, we developed a contemporary logo, accented by silver, grey and black. Our choice of colours was intended to be both contemporary and eye-catching, while psychologically reinforcing the company's brand promise.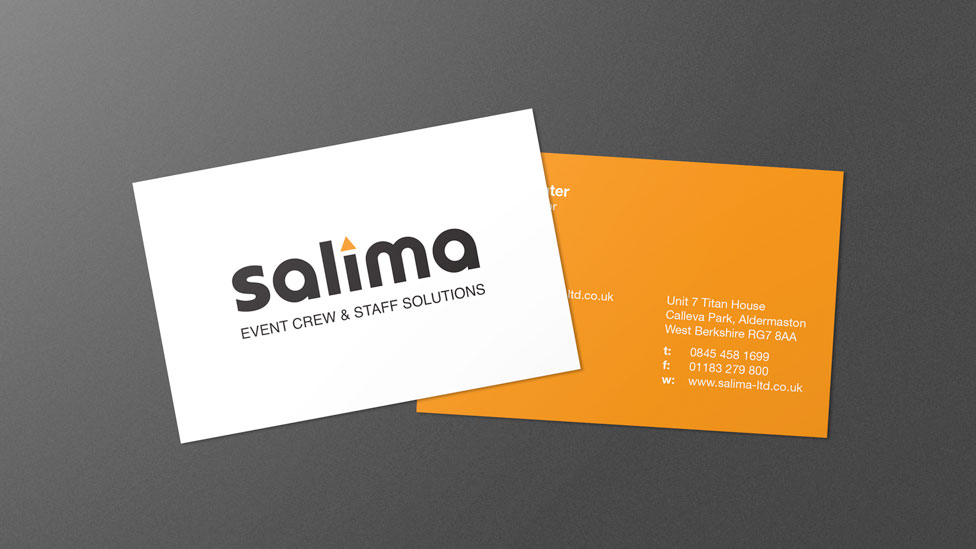 Our choice of clean, strong typography helped differentiate Salima from competitors and further emphasise the strength and reliability of the company's core services.
Once the logo and identity had been developed, our creative team helped Salima extend the new brand strategy to internal and external marketing materials. As well as providing full copywriting services to ensure the appropriate brand messages were incorporated into the new collateral, we also created a brochure and full suite of stationery, including letterhead, business cards and compliment slips.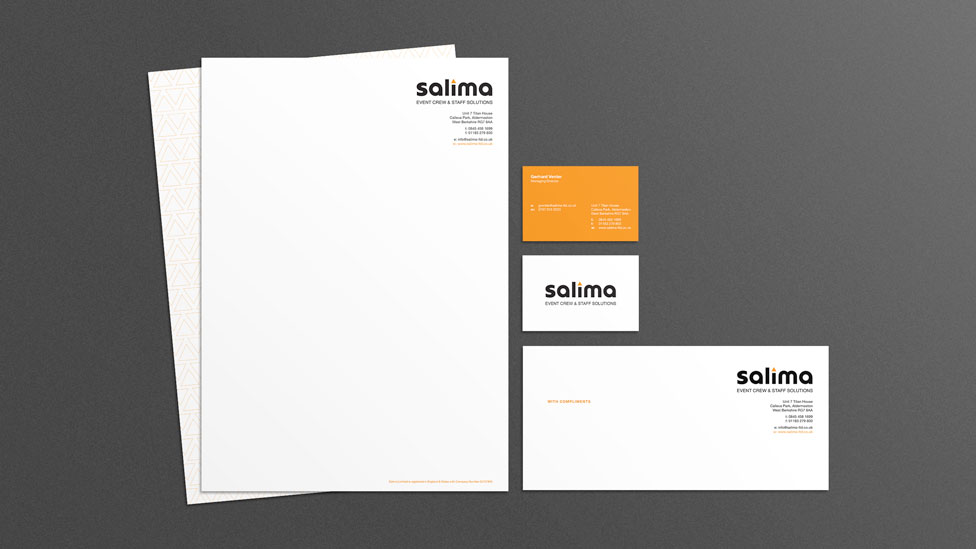 We also produced a series of B2B ads for placement in the event trade press that focused on the quality of Salima's skilled teams. Good advertising needs to make a personal connection – and make it quickly – so, we developed a solution that maximised the effectiveness of the eye-catching colour palette, used photos of actual Salima crew members and developed several versions of copy, which could be changed based on the ad's intended audience and placement.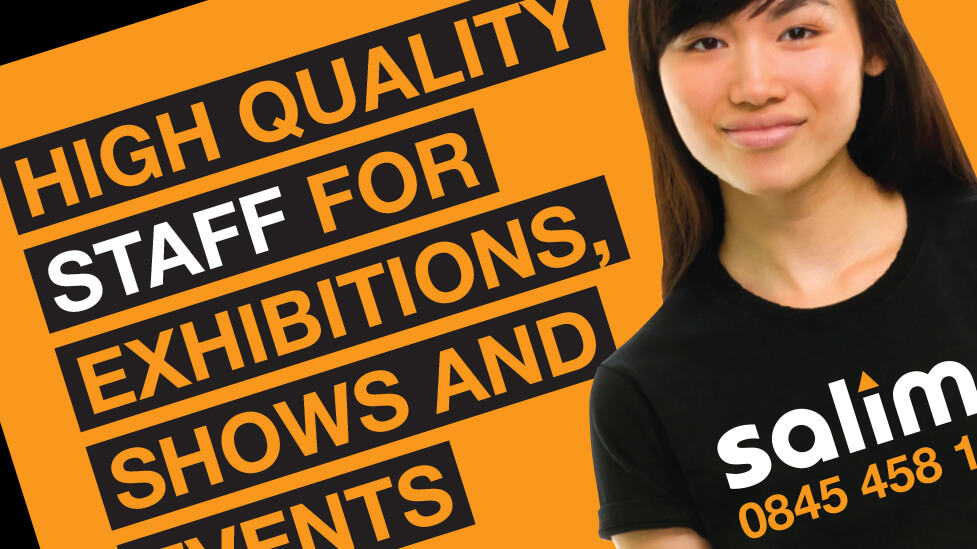 The new brand strategy was also applied to Salima's promotional trade show materials, which were designed to build awareness, provide a straightforward call to action and be easy for their internal team to transport and use at multiple industry events throughout the year.