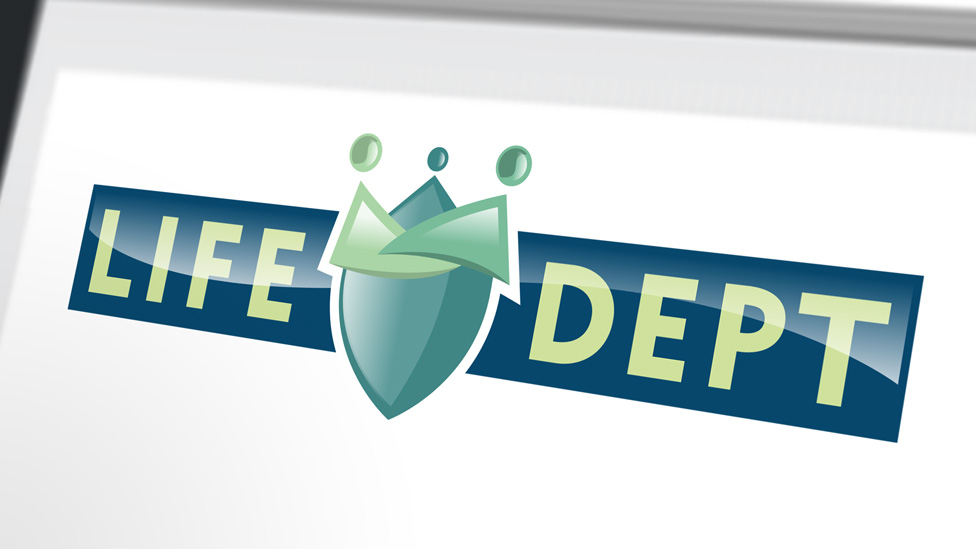 A new business logo design that helped the company appeal to a broad spectrum of customers.
The Life Department is the brainchild of two former MoneySuperMarket Directors and having worked with Parker Design on previous projects, gave us a call to discuss their new business logo design requirements.
To begin, we got to know the client to discover the unique points of the project and generate a clear direction for the branding and logo design to follow. The outcomes – Protection, Family and Value, each developed as the key elements to the brand and which became the starting point for the new business logo design generation.
With the general public as the intended target market, the logo and branding needed to appeal to a broad spectrum of customers to help send the correct message about the business and drive sales.
We worked up a number of concepts for the new business logo design until we hit on the final concept. The chosen emblem was derived from a shield (protection), three dots (heads-family) and the linking arms (value) help to emphasise the protection message.
The colour palette was the next step, light and fresh green hues with a strong base colour and a modern typeface enclosed within the logotype help the logo stand out when applied to a variety of electronic media applications.
The client was very impressed with the result and the new company logo design was signed off at first sight.