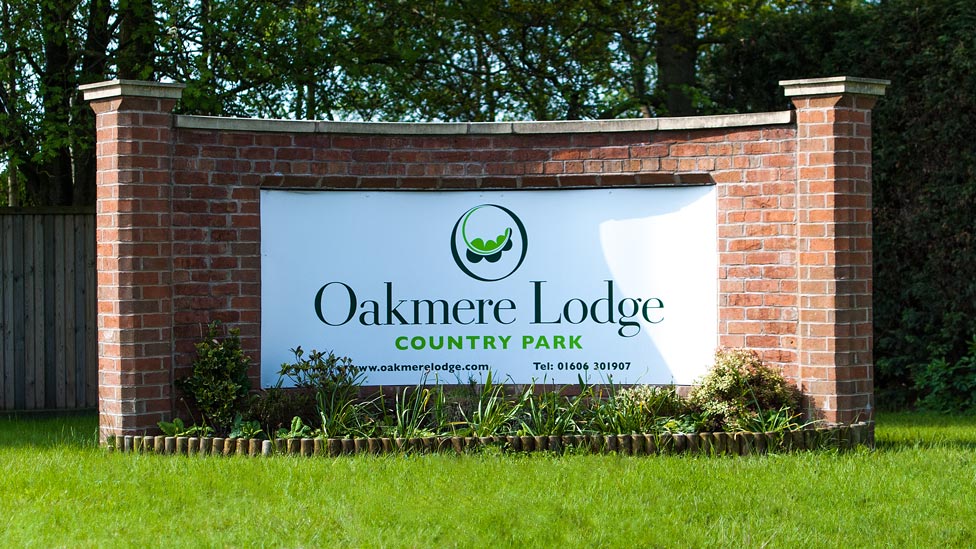 We created a distinctive outdoor signage design that perfectly transmits the allure and exclusivity of the Oakmere Lodge development.
Background
Offering the perfect combination of peaceful and idyllic rural location, outdoor activities and proximity to popular urban hubs such as Manchester, Liverpool and Chester, Oakmere Country Park boasts a selection of over 80 holiday homes and lodges that enjoy breathtaking views of picturesque woodland and open fields.
Challenge
To create a clean and crisp layout for the Oakmere Lodge outdoor signage, consistent with the corporate brand we had recently created for our client.
Solution
Modern fonts and a bright green colour scheme reflect the ethos of the park itself, while a bright white background ensures the sign stands out against the foliage behind it, maximising visibility.
The signage design is large and clear to make sure it could be seen from the road it's on. The contact details take up minimum space on the sign to avoid distracting away from the logo itself. We chose a substantial brickwork surround to reinforce the feeling of quality and presence which can be found inside the park, whilst durable materials were used for the sign itself to guarantee longevity and weather resistance.