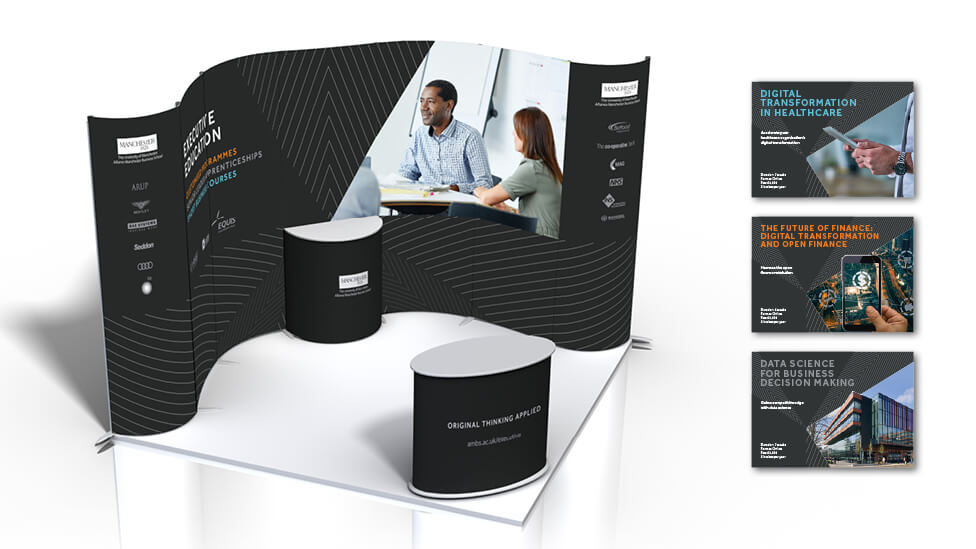 Despite a relatively small plot size, the creative ideas behind this pop-up exhibition stand and collateral design contributed to a successful CIPD Expo for the Alliance MBS team.
Background
A leading provider of undergraduate, postgraduate and executive business education, world-renowned Alliance Manchester Business School has been supporting professionals with their learning and development, from senior leader apprenticeships, to short courses or their Global Executive MBA, since 1965.
Integrated within the University of Manchester, the Alliance MBS team were attending the CIPD Annual Conference and Exhibition as part of their calendar of promotional activities.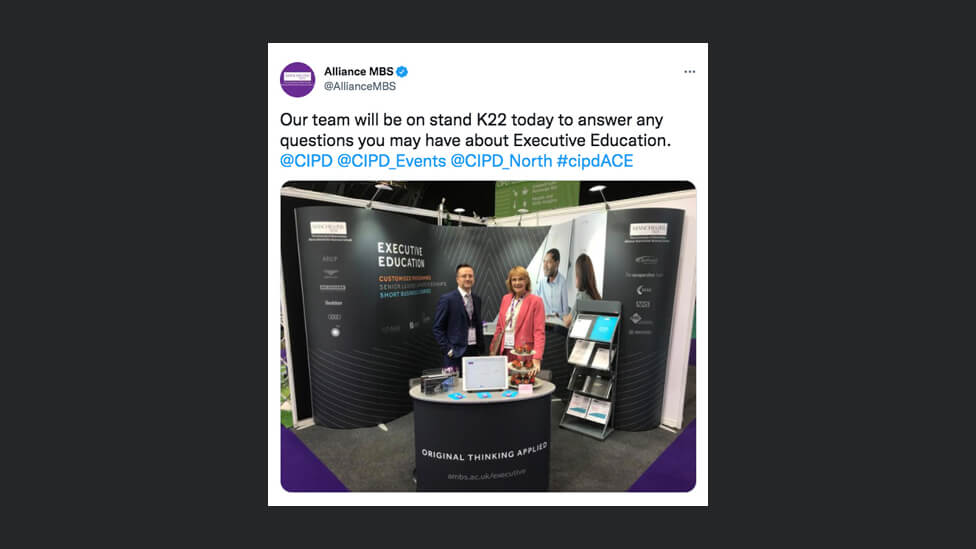 Challenge
To deliver an exhibition stand that would be a step up from the design they had used the previous year, and which would bring their new brand to life. The stand needed to be compact, portable and durable so it could be used in small office environments as well as large exhibition centres.
Solution
We chose a pop-up exhibition stand based on a Wave system, a beautifully curved, flexible design that immediately adds movement and energy to the stand, helping our client stand out despite the relatively small plot size (3m x 3m) and a height of 2.27m.
Cost-effective and easy to self-build without the help of an exhibitions crew, the stand incorporates storage and working space in the form of an oval free-standing counter at the front that acts as a reception area, and a semi-circle table attachment at the back, adding depth and volume to the overall stand. We also included a secure iPad mount.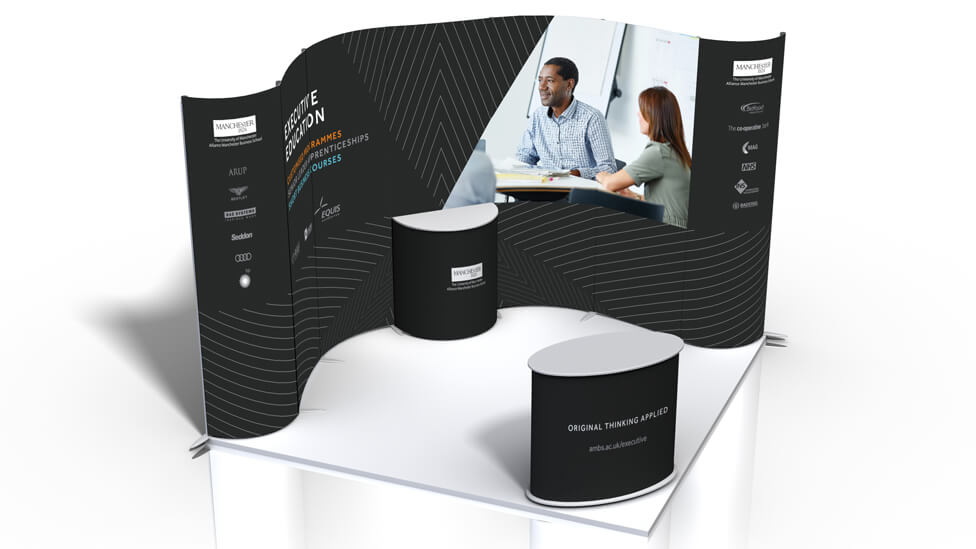 From a design perspective, we opted for an uncomplicated yet highly visual approach that comfortably showcases elements of the new branding we'd created for them, such as a pinstripe effect graphic that nods at the concepts of business and professionalism. 
Copy was kept to a minimum for maximum delegate engagement with the Alliance MBS team, who were on hand to answer any questions.
We also designed some exhibition collateral – a set of colour-coded postcards that combine the new brand's pinstripe effect graphic with impactful photography and targeted copy informing of each of the courses on offer.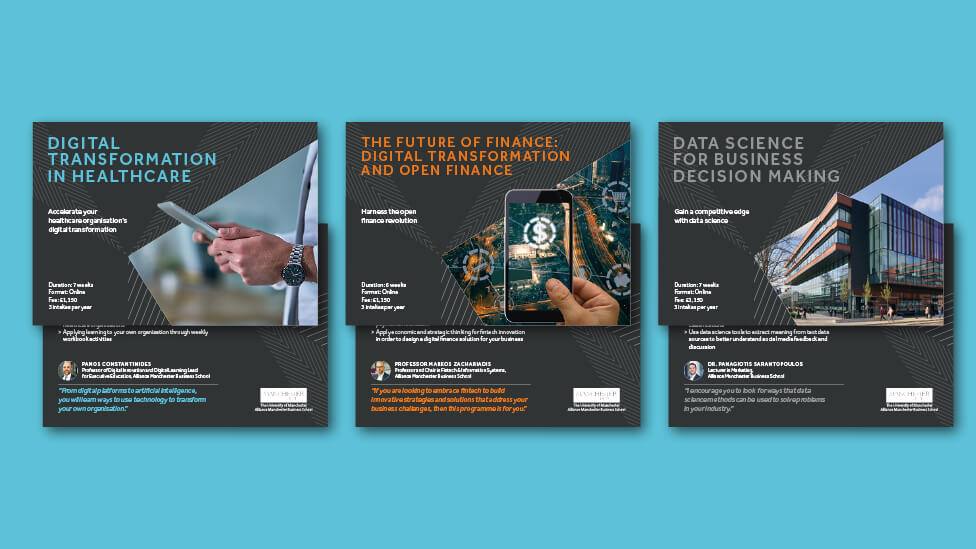 A QR code gave delegates the option to find out more about the courses available, extending the life of the budget allocated to the stand beyond the exhibition hall.