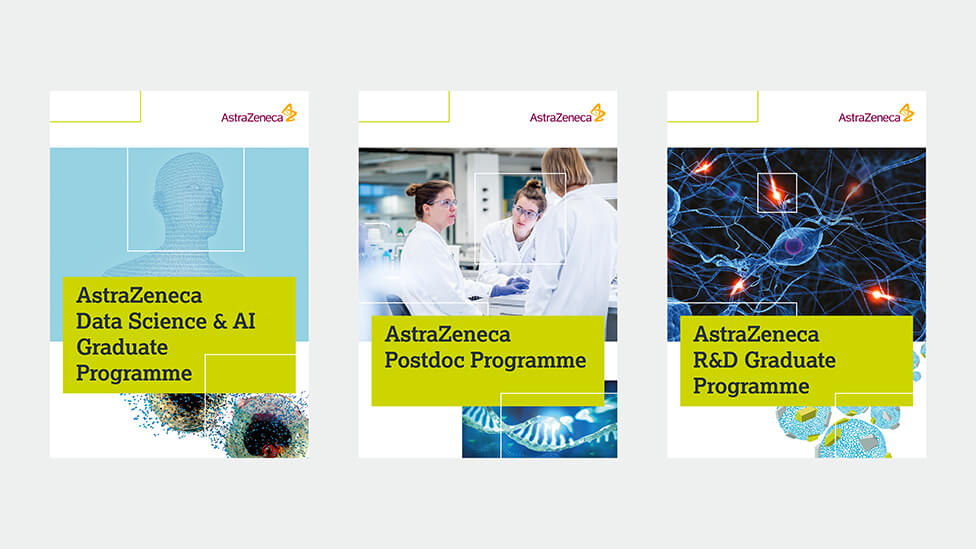 With this graduate recruitment collateral design, we played with visuals to take the audience beyond what they had in front of them, transmitting a strong sense of continuation and progress, of what's yet to come.
Challenge
Following a design refresh of AstraZeneca's careers website, our brief was to create a new look and feel for the company's graduate recruitment materials. The new collateral would have to complement the refreshed website, and also stand out on its own as an effective graduate recruitment tool.
Solution
We produced a graduate recruitment collateral design guaranteed to capture attention at busy career fairs. Taking the new look and feel of the careers website, we interpreted it to suit a wide range of materials – a 3x3m twist stand, flyers, PowerPoint presentation and pull-up banners.
The design we created doesn't attempt to "play down" science, but it ensures that other non scientific teams – such as IT, Operations and Marketing – are well represented to attract the maximum number of ambitious graduates.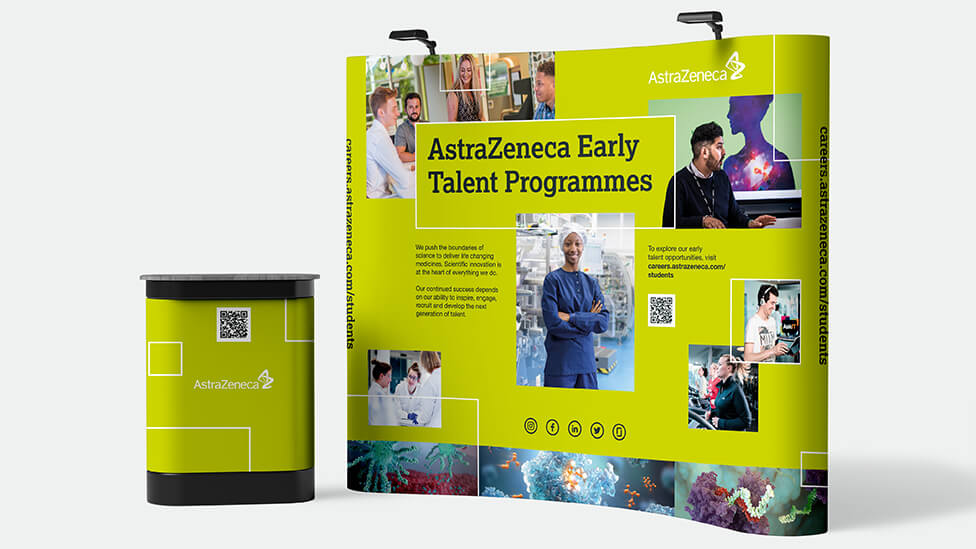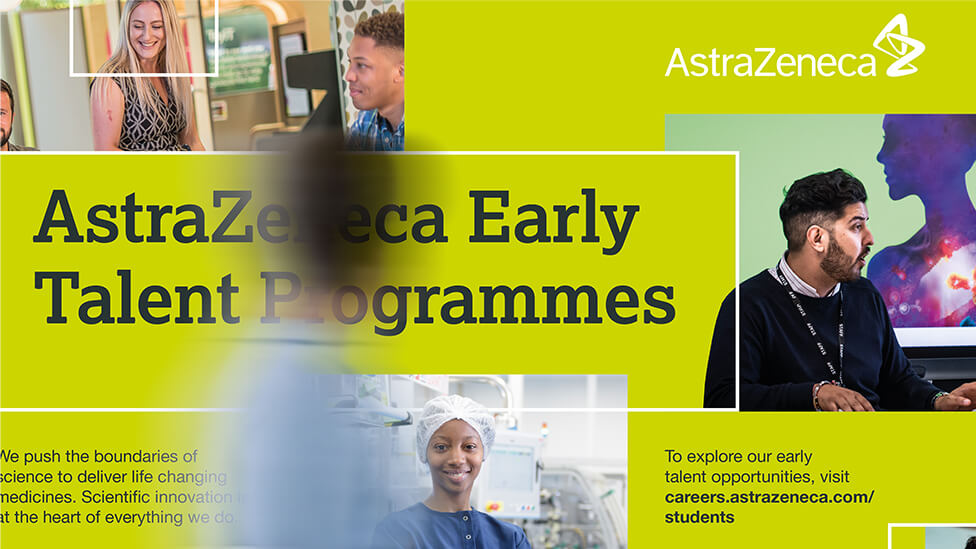 We introduced a keyline to direct the audience's eyes to specific elements within the design, taking them beyond what they have in front of them, almost adding an extra layer, a 3D effect to the materials. Some of the keylines form boxes which remain "unfinished" – shapes going off the page in different directions add a sense of continuation and progress, of what's yet to come, it's about opportunity and the excitement created by the opportunities offered by AstraZeneca.
Playing with multiple configurations in the different materials takes the design further, giving it a dynamic and varied look and feel. Some of the photography – chosen by us from AstraZeneca's library – bleeds off the canvas to add movement and depth to the graduate recruitment collateral.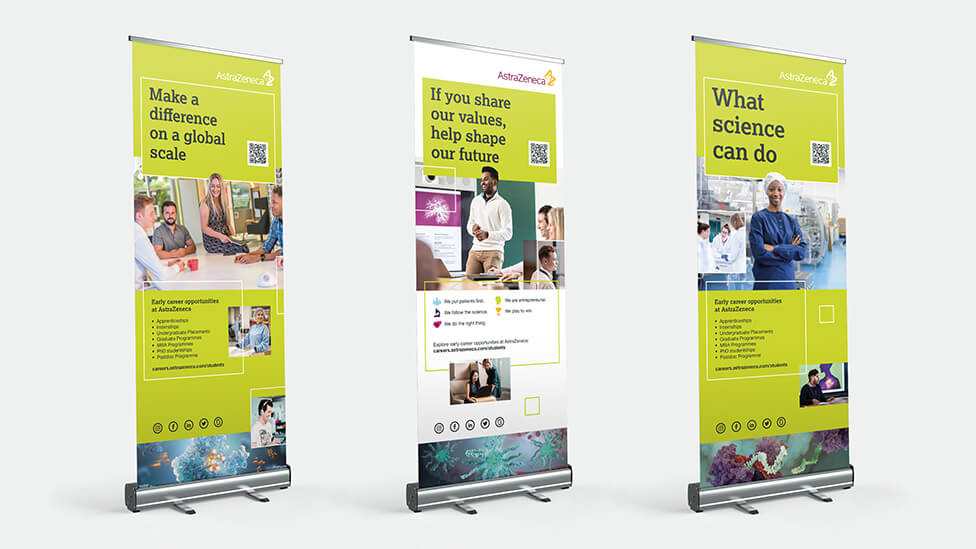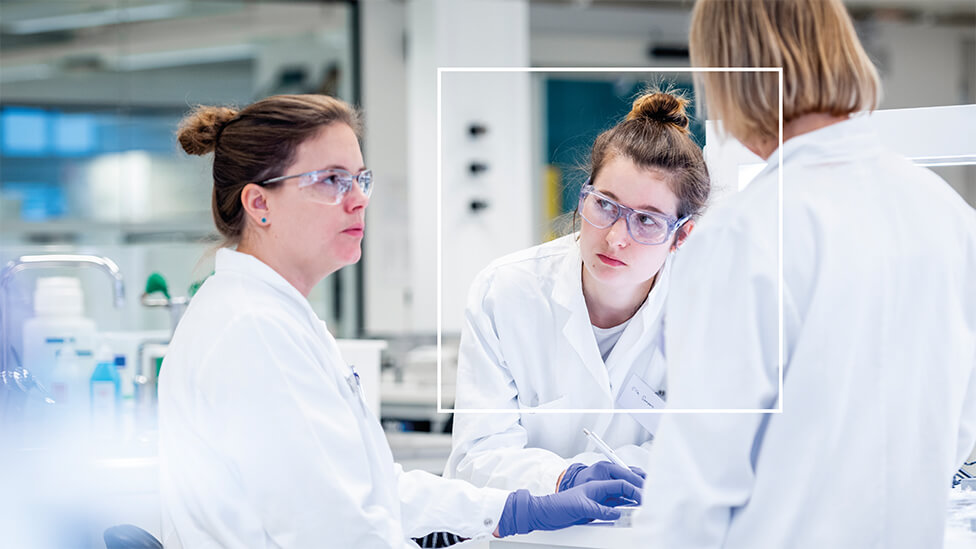 The graduate recruitment collateral materials include a QR code which links through to AstraZeneca's careers website.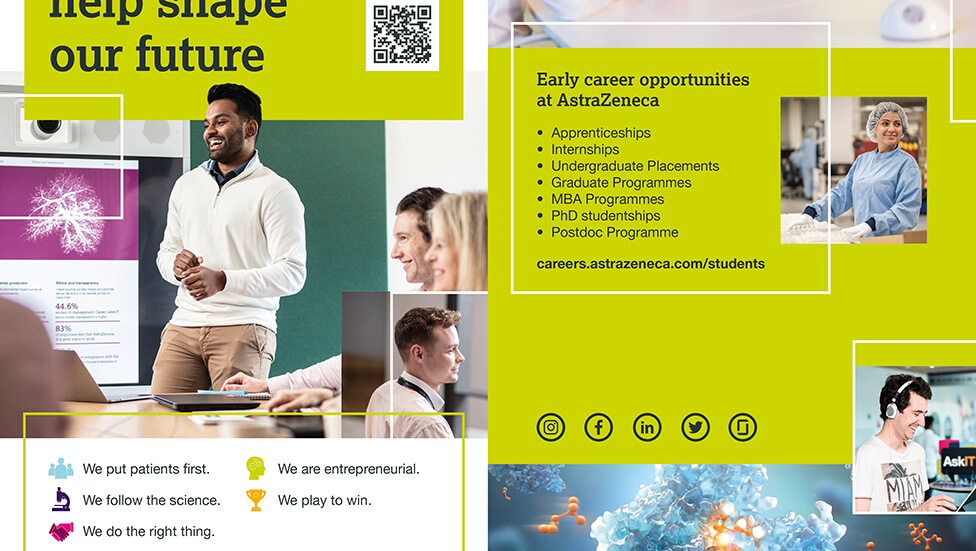 The use of AstraZeneca's brand lime green tones adds energy and an overall air of freshness to the materials.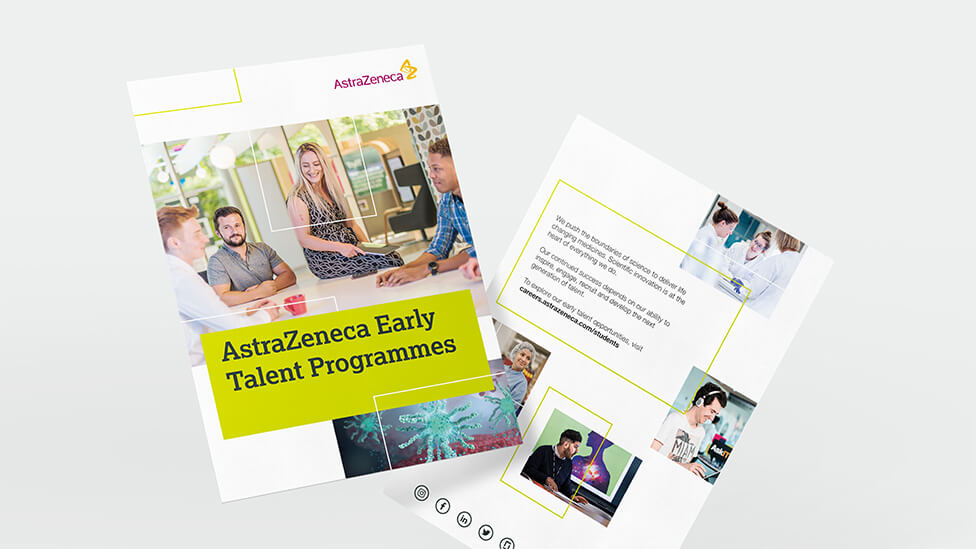 We created a range of user-friendly and fully editable e-brochure templates in PowerPoint. Intro pages and titles can be easily tailored to specific role descriptions and the qualifications required, and presentations can be exported as PDFs to amplify the reach of AstraZeneca's recruitment efforts.