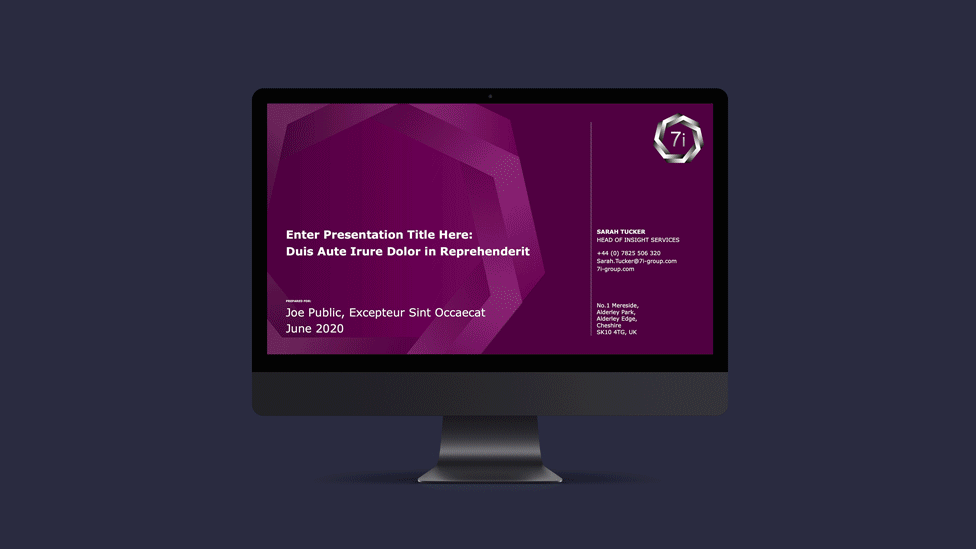 A complete overhaul of our client's PowerPoint presentation template gave them a sales and communications tool worthy of their reputation in the healthcare market research industry.
Background
7i Group brings a unique mix of specialist expertise and experience to the scientific insights and global healthcare market research field. With the company's deep scientific know-how, and the use of leading technologies and advanced research methodologies, 7i Group's objective is to inspire their healthcare clients to improve the lives of patients through scientific research insights.
Challenge
Our brief was to completely overhaul our client's existing PowerPoint presentation template, from a functional and also a visual point of view. Their existing PowerPoint template had been an effective sales and communications tool in the past, but it was time to update it and bring it in line with the very high standards of the company's scientific research methods and resulting insights. Presenters and audiences alike would need to feel the new presentation template matched their high expectations.
Solution
We started out by tweaking some of 7i's core brand elements to give the template a solid visual base to work with, and included slides with guidance on the use of typography and approved colour palette.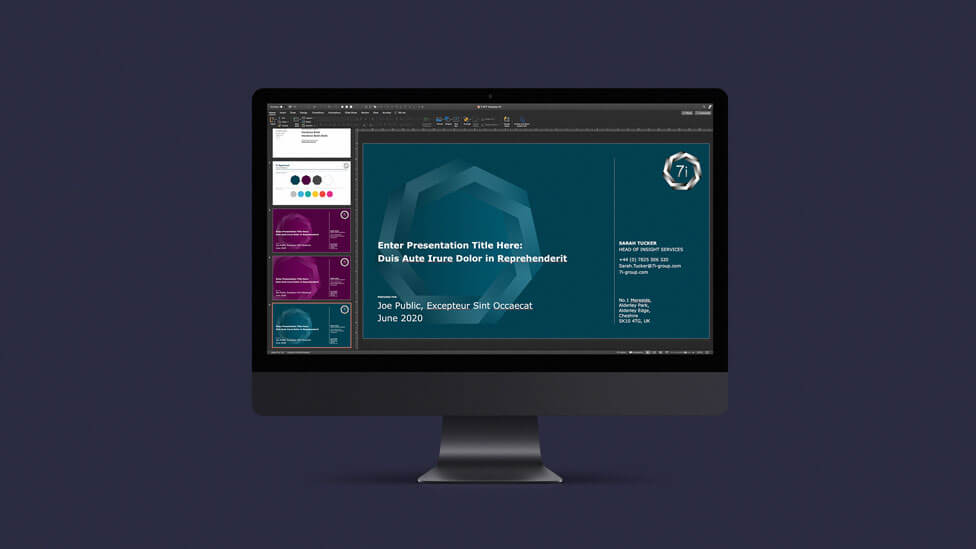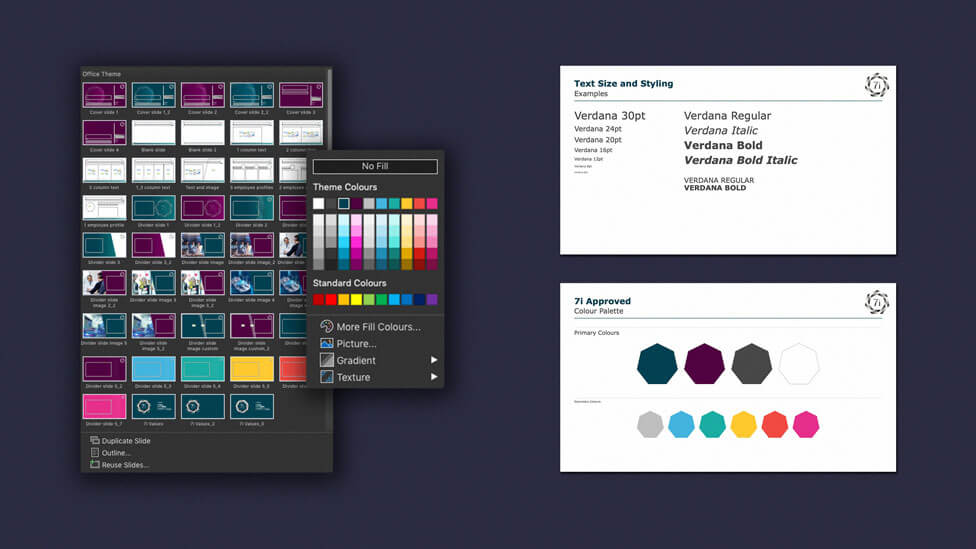 The new colour palette we created is contemporary, confident and bright. We also looked at how some existing brand elements (heptagon shape, for example) could work in the new template.
"Many thanks for all your work on this Tom,

we're really excited to be able to use it, it looks great!"
We elevated the existing heptagon shape and created a visually engaging pattern that runs through the template, and gave it a variety of different uses: an image container at times, others a subtle infinite background.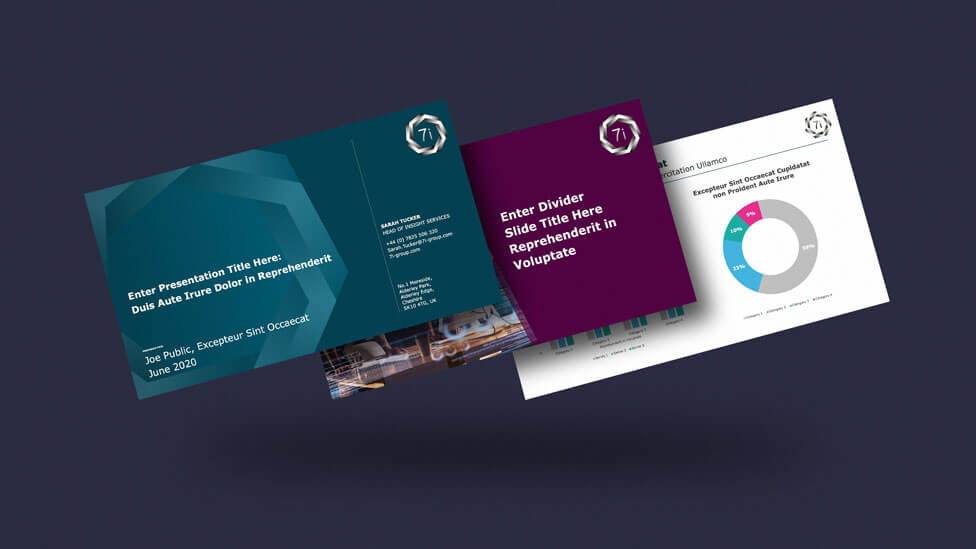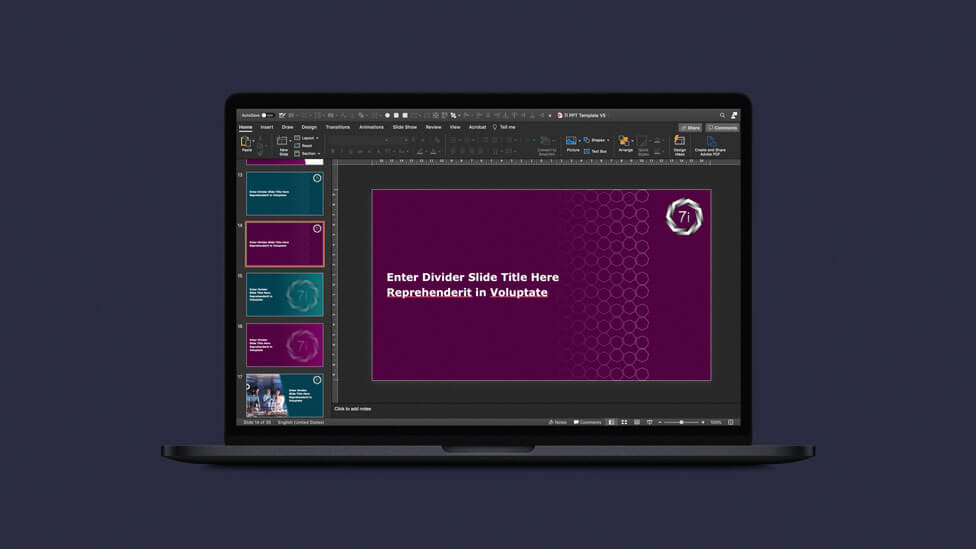 Our rebrand and template overhaul exercise also looked at graphs, charts and table styling, as well as basic typography. We produced a comprehensive set of slides for PowerPoint operators to choose from (33 templated slides in total, including master slides), being careful not to overwhelm users by giving too many style options.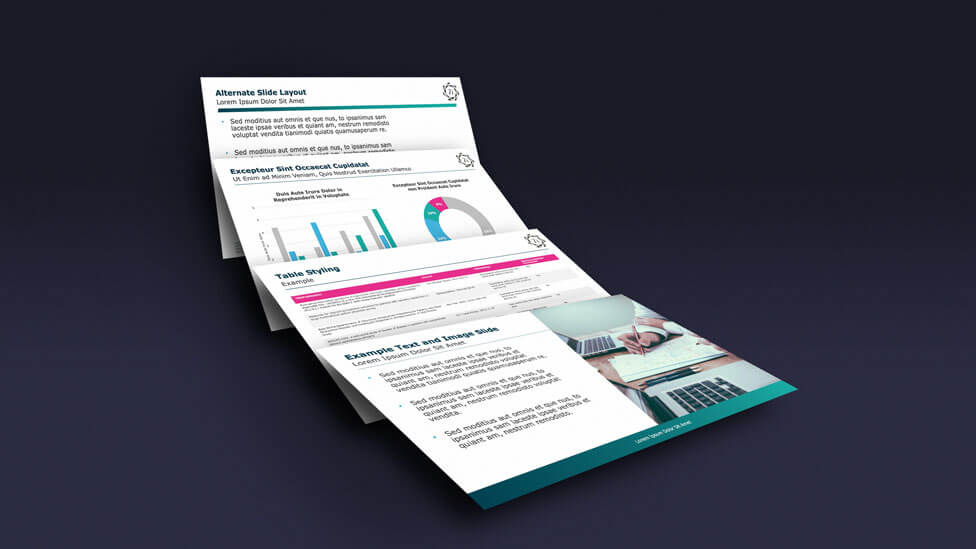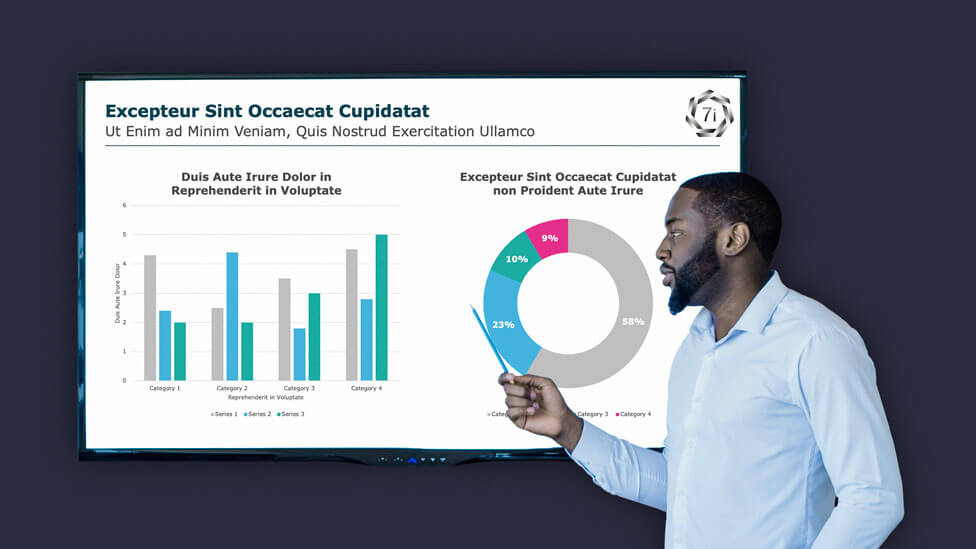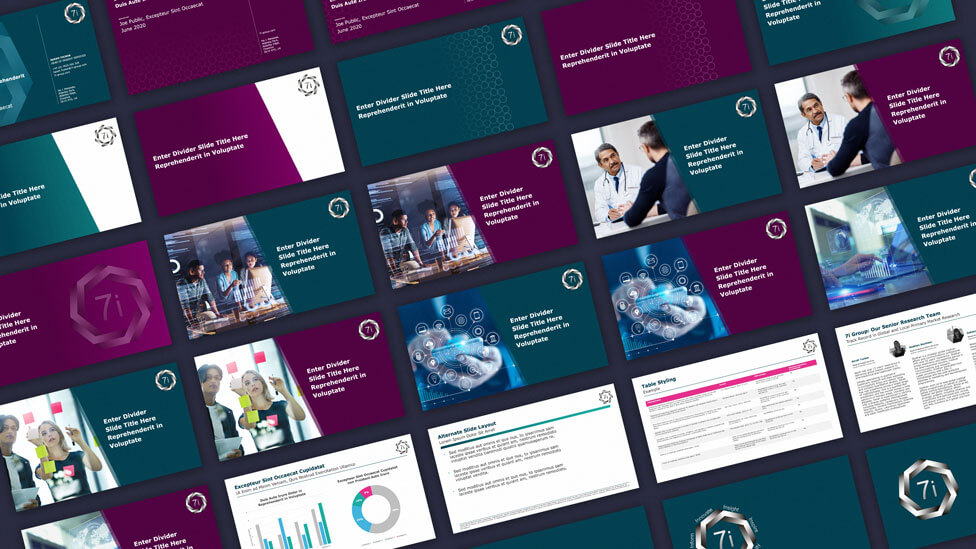 We also included a selection of stock images, for use on breaker slides, which we sourced for our client and narrowed down to five choices.