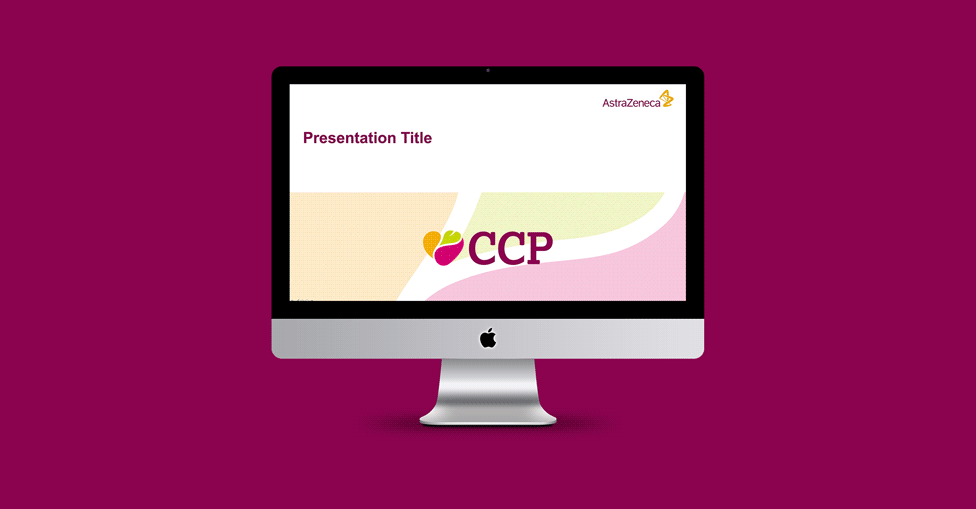 A PowerPoint template design and build that is clean, uncluttered and highly intuitive, making it easy for users to create engaging presentations that get the audience's buy-in.
Background
CCP (Chemicals & Consumables Project) was born with the goal to consolidate and simplify ways of working, distil processes and increase operational efficiencies.
Challenge
To get audiences on board with the project, the team at AstraZeneca had asked us to create a new brand identity that would engage at first sight, as well as associated brand collateral, including a PowerPoint template. The PowerPoint design would have to be visually strong and easy for users to work with and make their own.
Solution
The design of the PowerPoint template is driven by the new logo we had created – with drops of colour that combine to hint at the shape of a heart, a leaf, evoking in audiences the notions of being human and how a passion for science and innovation makes a difference to patients.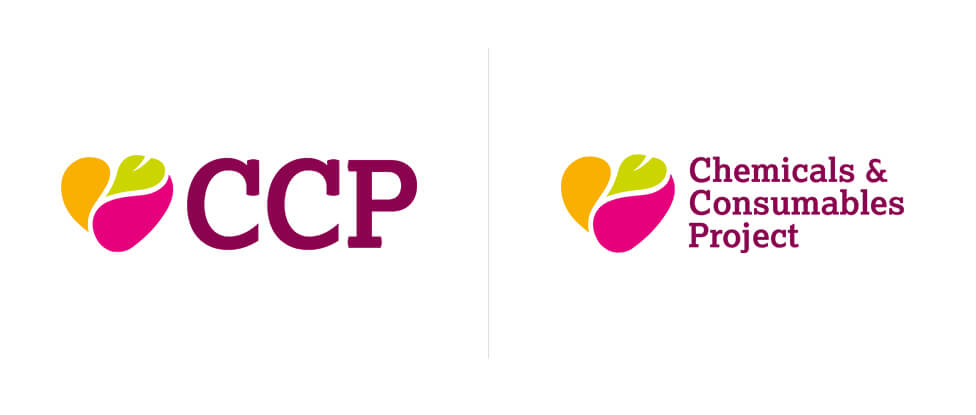 We filled the PowerPoint template with a range of options for users to play with as they immersed themselves in the creation of their own presentations to tell their own story, always keeping the confident personality of the brand identity we created front of mind.
We also ensured we kept the template slides consistent to avoid confusion for users and maximise audience engagement – away from too many distractions – once the presentation was ready to share.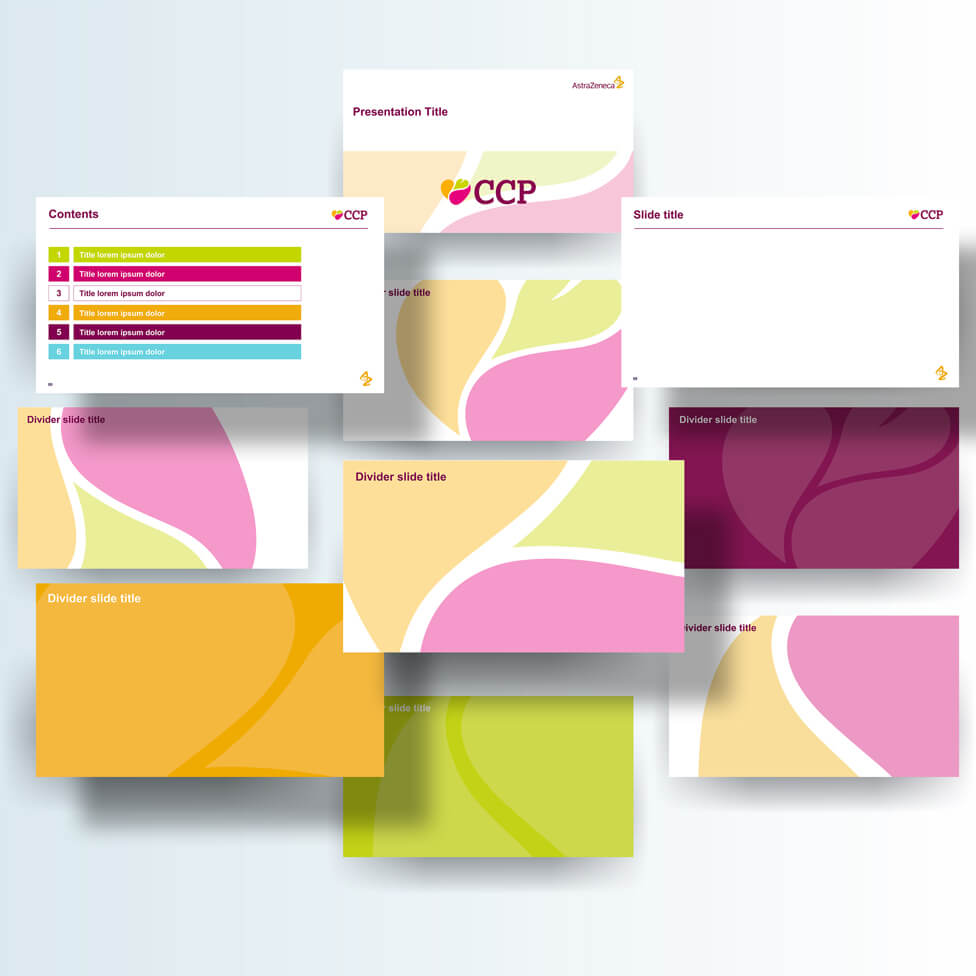 The result is a PowerPoint template design that is clean and uncomplicated, helping make the process of creating new presentations seamless and highly intuitive.