We chose Google Slides to create a business presentation that is an effective sales tool for new business teams and a strong and visually engaging read for prospects.
Background
Founded in 2012 and with over 17,000 restaurants in 12 countries, Quandoo is the fastest-growing digital restaurant reservation platform in the world. Driven by its mission to transform the dining out experience, Quandoo connects discerning diners with the best restaurants via a smart and personalised table reservation system.
Quandoo's platform offers advantages to both the hospitality sector, by increasing visibility and empowering operations, and customers, who can enjoy a simplified yet powerful online booking experience that allows them to reach a vast range of quality venues from any device, any time.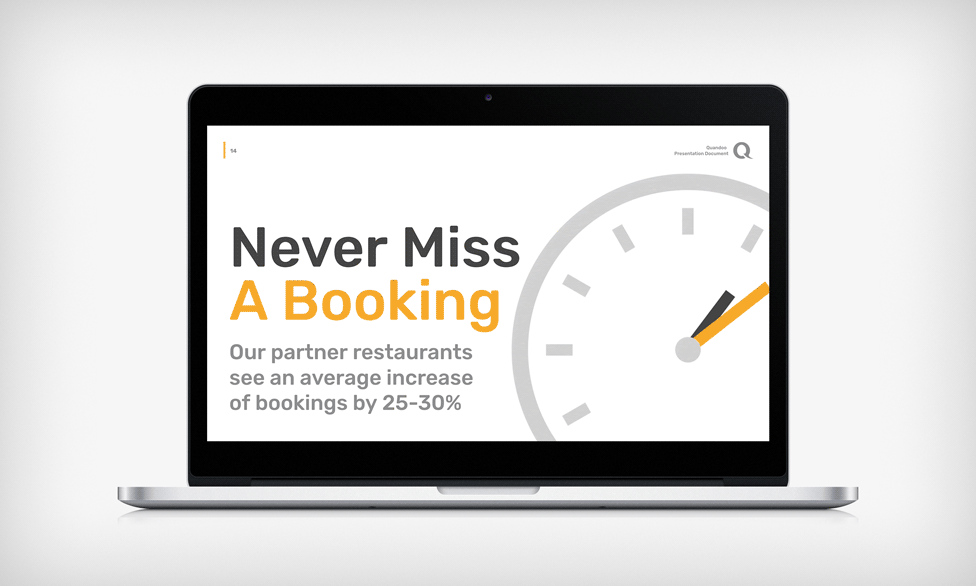 Challenge
To deliver a business presentation that would arm Quandoo's new business teams with an appealing and effective sales tool that could be easily updated and shared internally as well as with prospective clients.
Solution
From a functionality perspective, we suggested the use of Google Slides, as this would allow for not only quick updates which everyone in the team could carry out themselves or have access to, it would also guarantee strict version control, ensuring all users of the business presentation were accessing the same information.
From a design point of view, we filled the presentation with colour, light and a variety of engaging ways to present content that sells.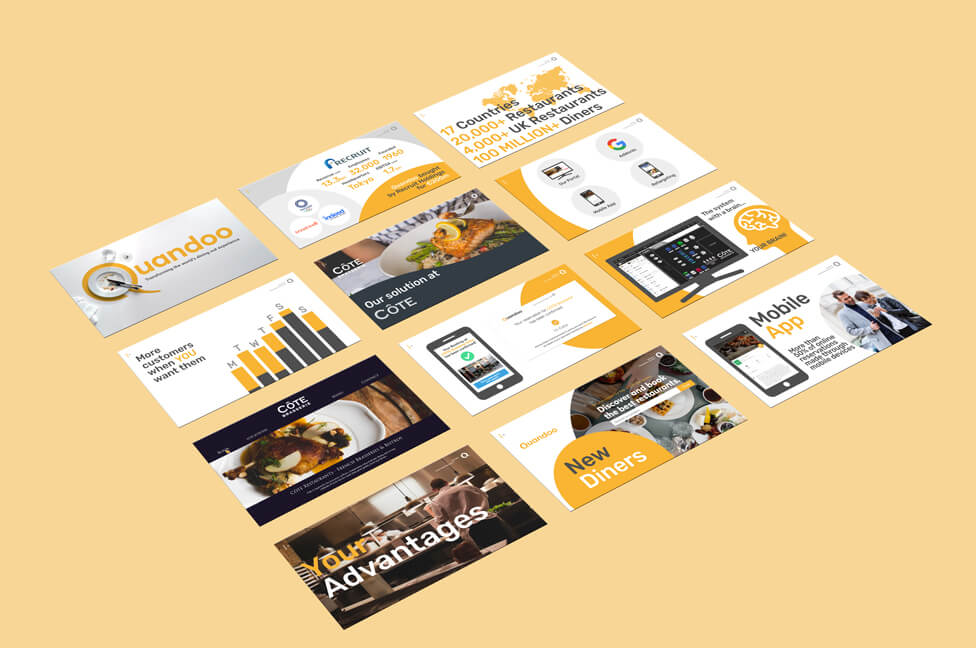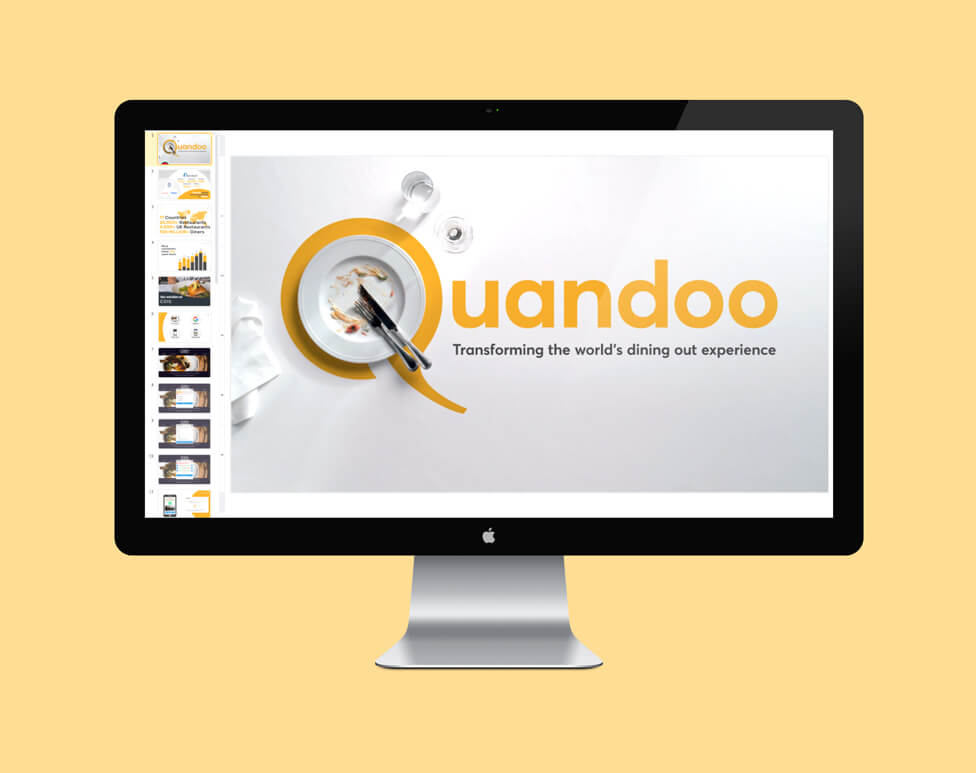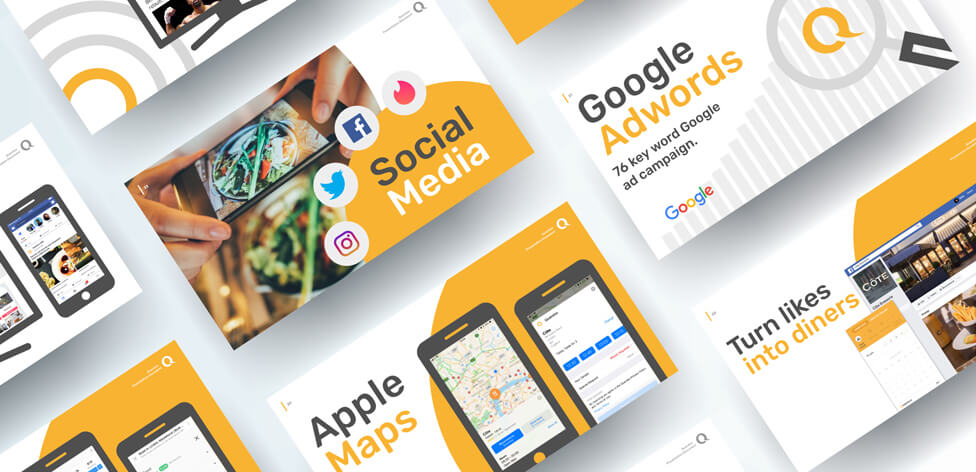 Inspired by Quandoo's brand, we took it further by maximising the use of existing visual brand elements: we reinterpreted the round shape of the "Q" in the Quandoo logo and transformed it into soft edges for the new font we created.
The circular shape also serves as a graphic device to structure content, adding balance and cohesion to the presentation design.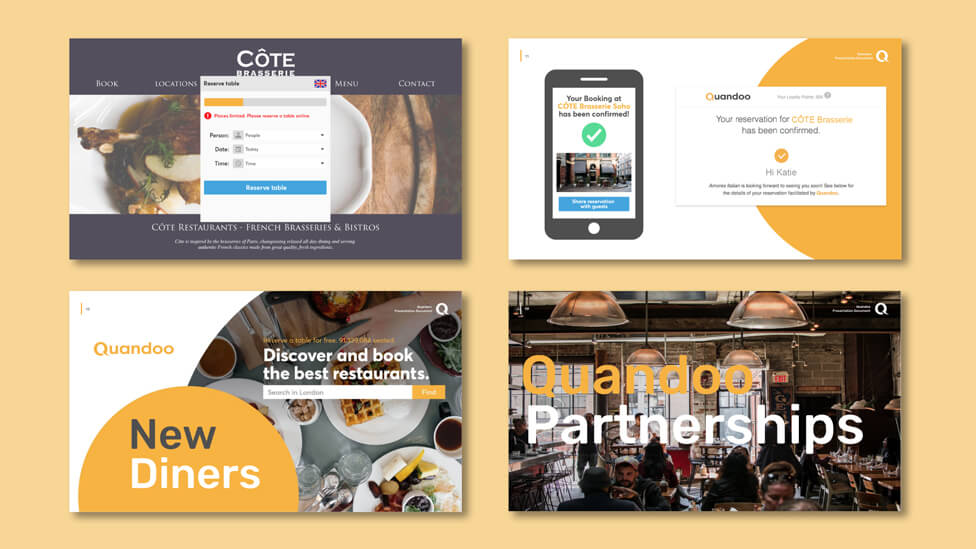 Image-wise, we sourced stock photography and created an image bank for our client's future use.