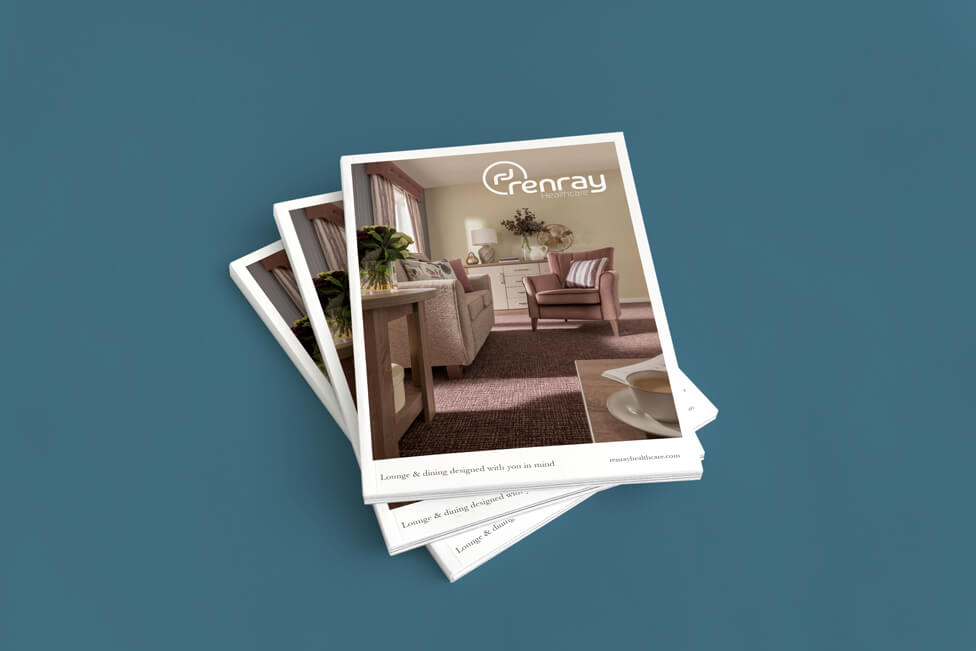 The product catalogue we designed is a sales piece that feels more like a brochure, at times reminding audiences of a lifestyle magazine, helping enhance the sales process.
Background
Renray, leading supplier to the healthcare sector, has been manufacturing and assembling high quality furniture for over 45 years. The company is driven by a commitment to looking after every detail and delivering products to the highest standards. Renray products are stylish, fit for purpose, built for the long term, and always put patients first.
Challenge
Our brief was to move away from a traditional listing, directory-style document to a catalogue design that would arm Renray Healthcare's sales teams with more than just another piece of marketing collateral. The new product catalogue would need to inspire our client's target audience by appealing to their emotions. Also included in the brief was to streamline the process for sales teams, who had been using one – bigger – catalogue, often making it difficult to find the right product while immersed in conversations with prospective clients.
Solution
Without losing sight of its role as a sales tool, the product catalogue we designed is a piece that feels more like a premium brochure, at times reminding audiences of a lifestyle magazine.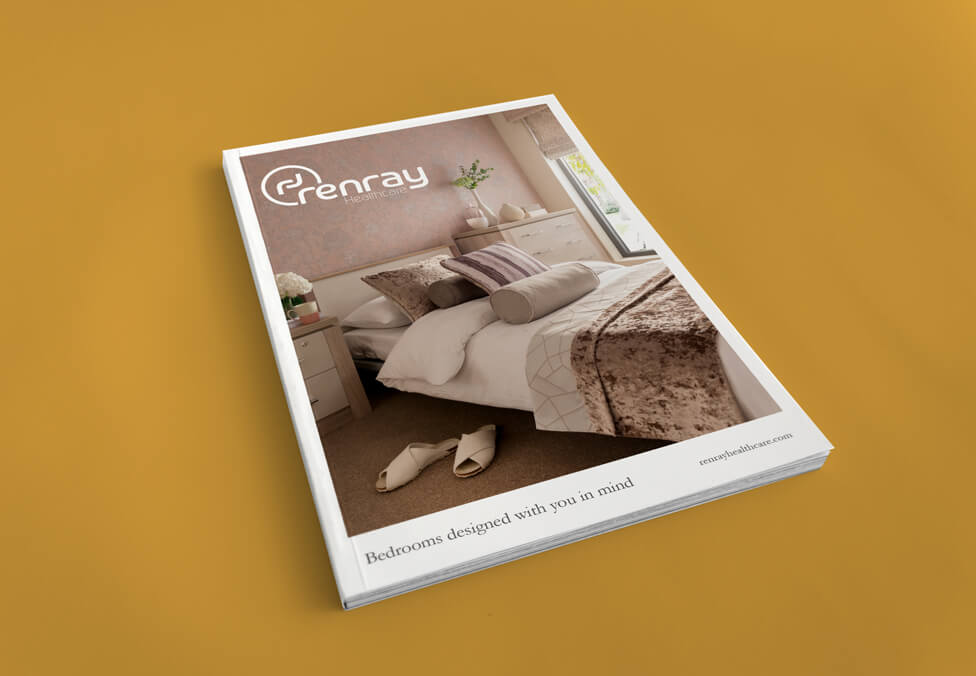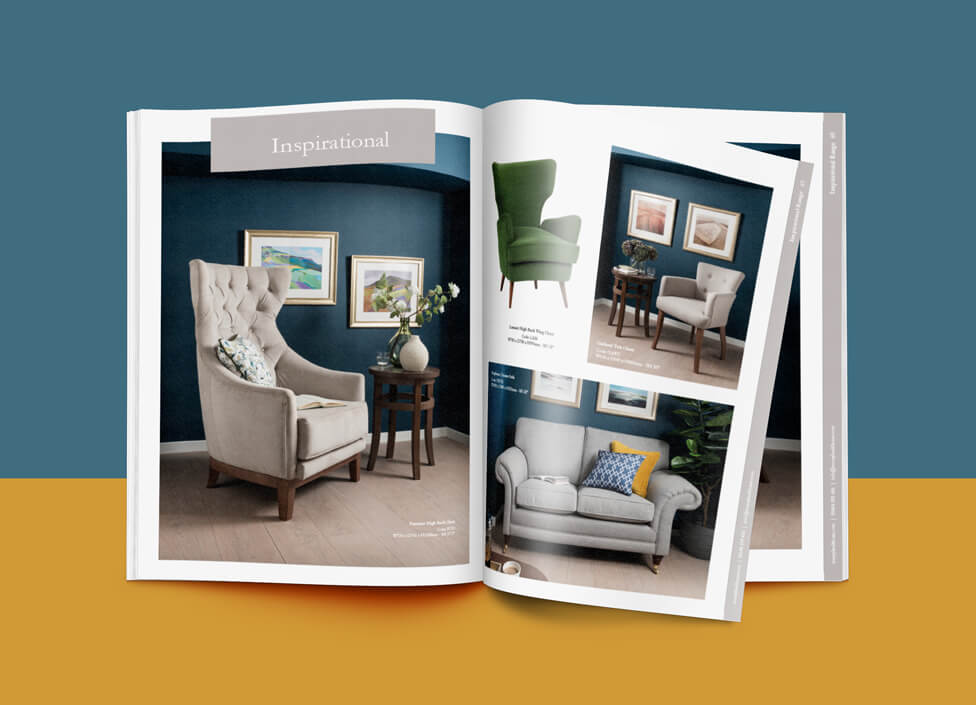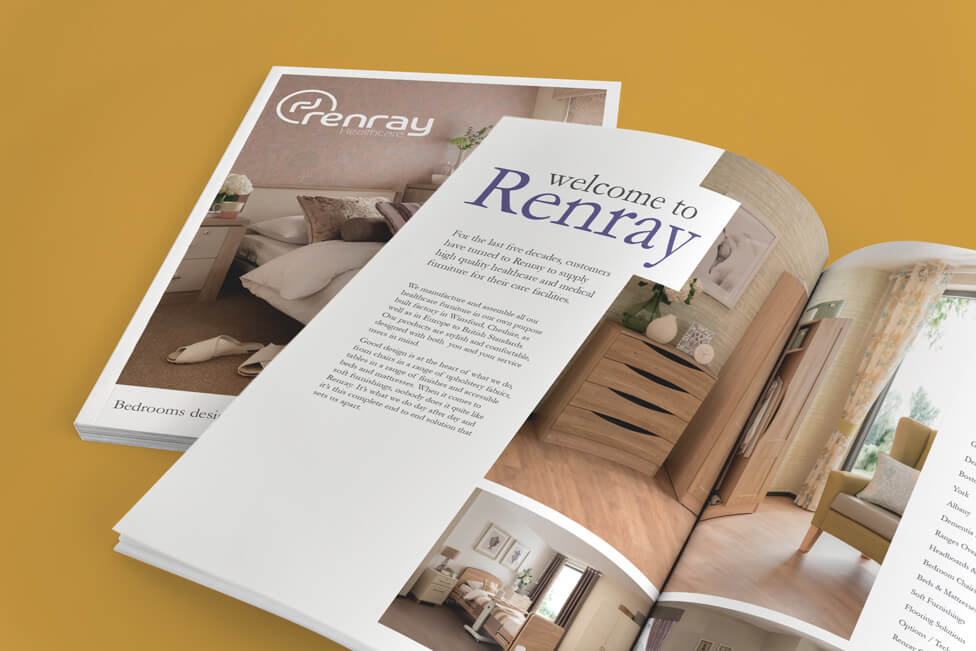 We started by splitting the original product catalogue into two separate pieces – one for lounge and dining, the other to showcase bedroom furniture ranges. Straight away the new structure is simpler and allows for more targeted and quicker searches.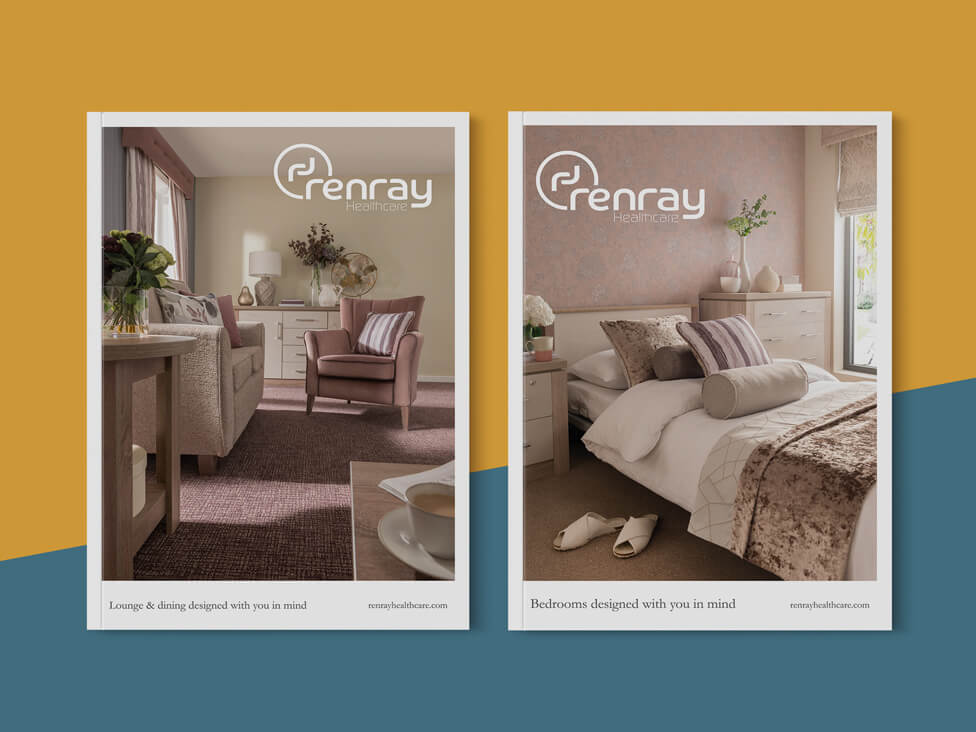 One of the new elements we included is a colour-coded table of contents, which not only helps organise the catalogues but also complements the colour schemes of the different furniture style ranges.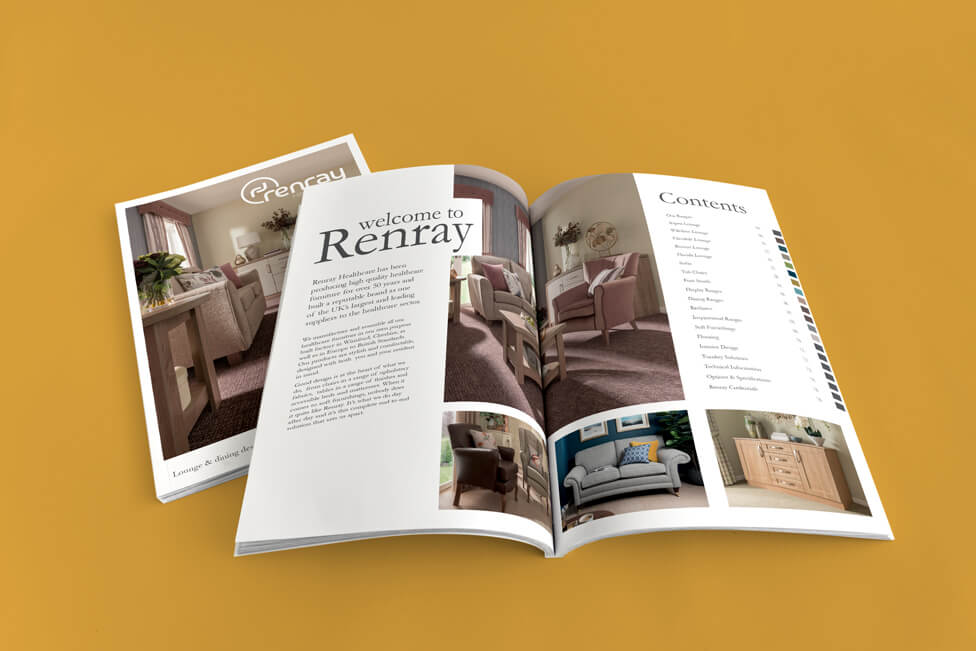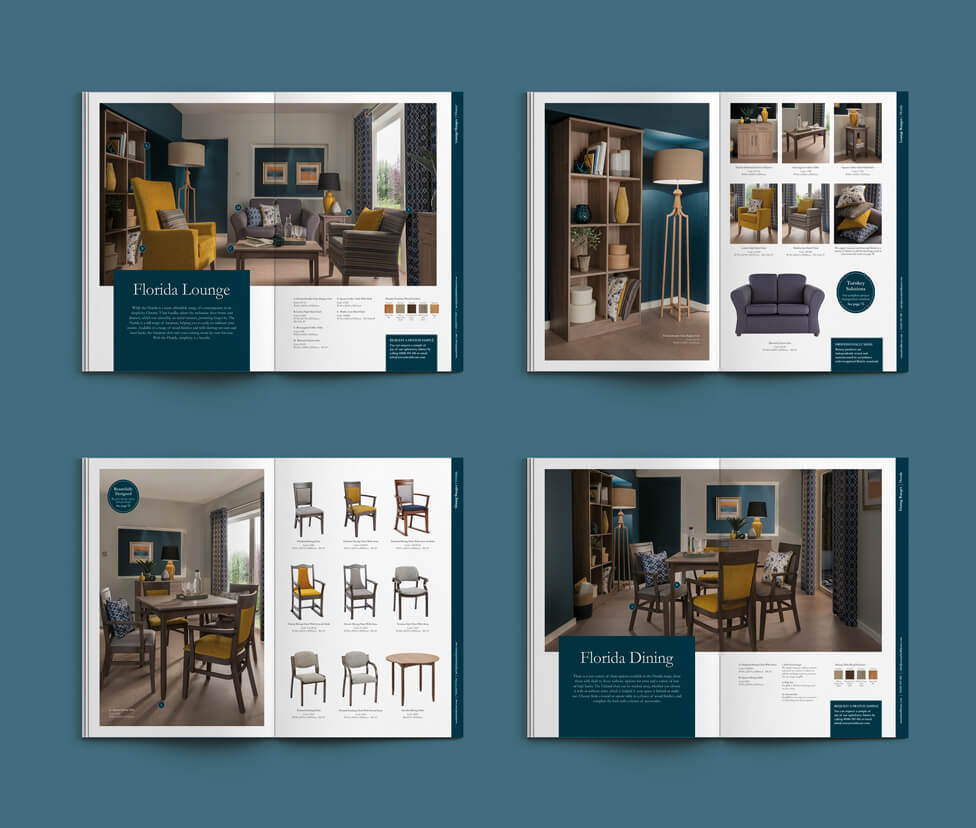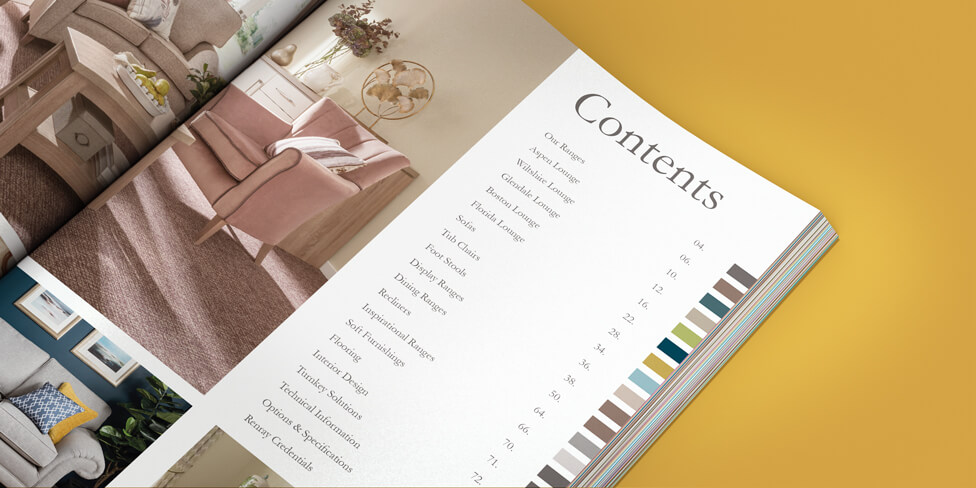 Each product catalogue is divided into two clearly distinct sections. The first half of the document is dedicated to highlighting the homely feel Renray product ranges can help create, and we achieved this through magazine-style page spreads, clean layouts that allow copy to breathe and stunning photography that immediately appeals.
The images, the result of a studio photoshoot we organised and art directed, present various room sets where a soothing combination of muted colours and stylish soft furnishings transmit the Renray experience.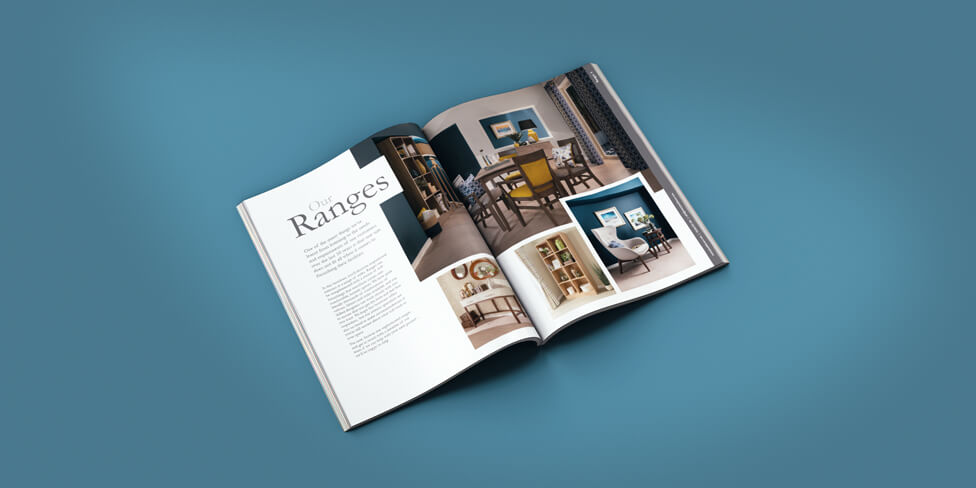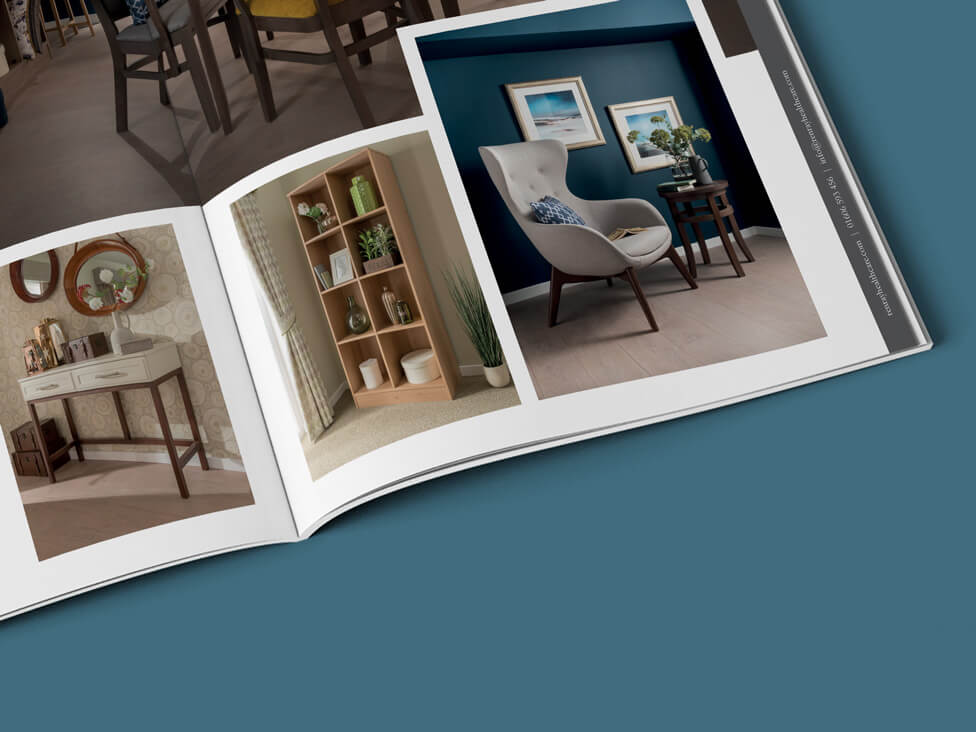 A roundel shape helps cross-reference products between the lifestyle-focused and detailed product specification pages.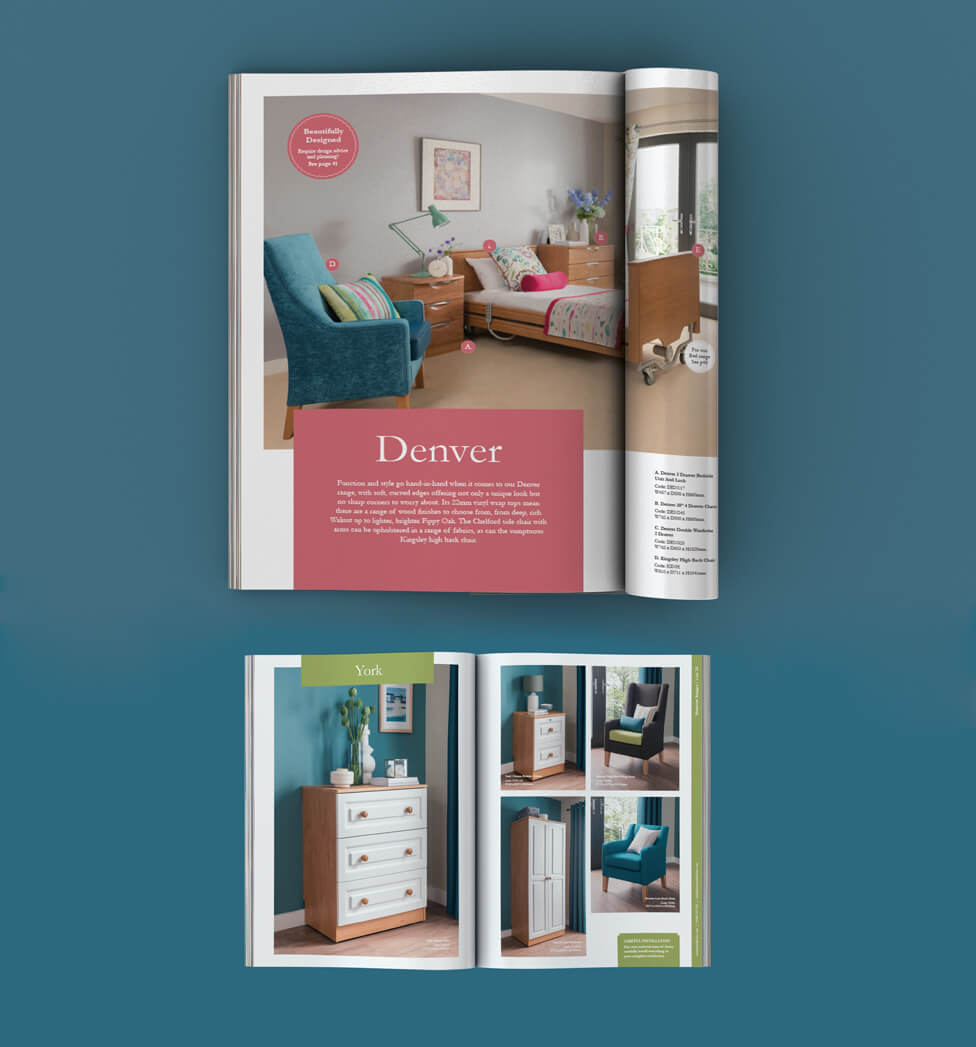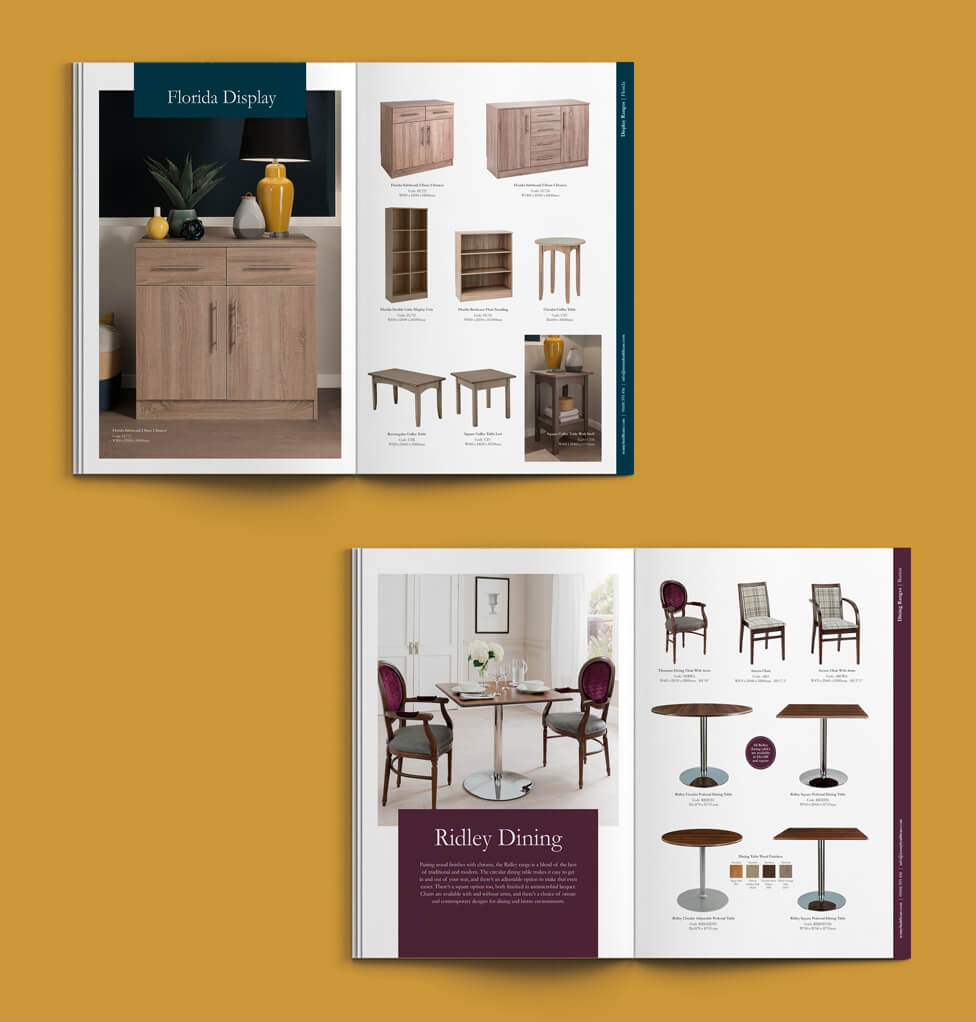 Copywriting was an essential part of the project, with our writers focusing on a relaxed style that highlights product features as well as aspirational new lifestyles.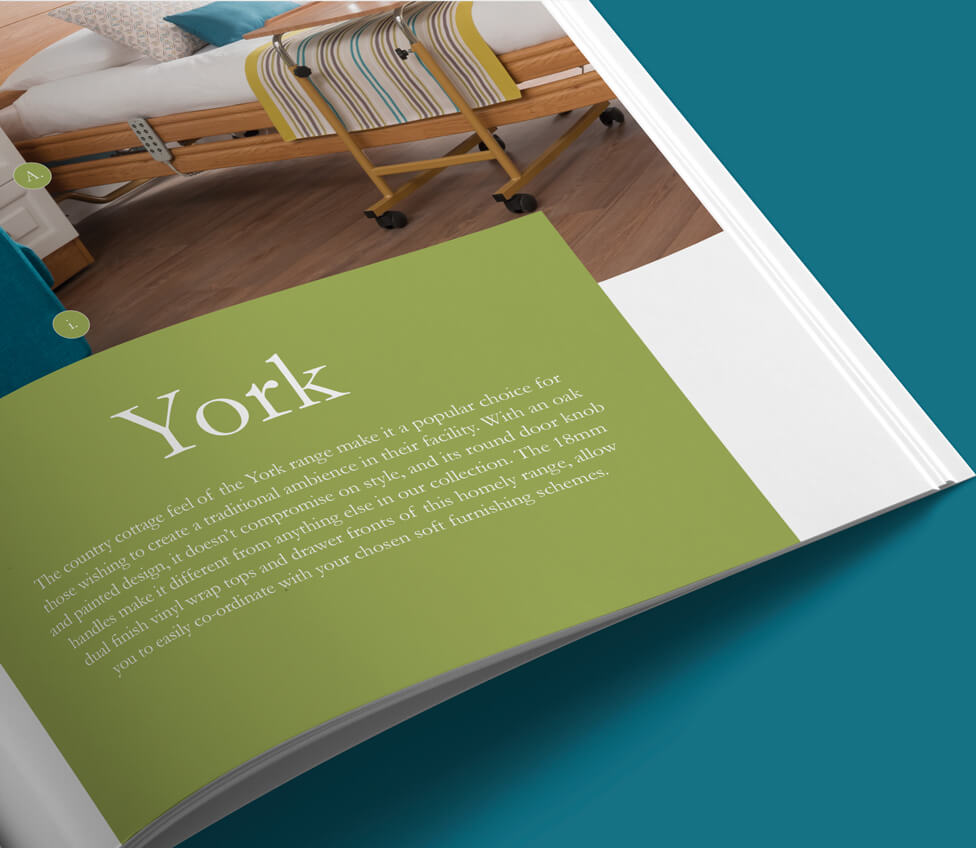 The product catalogue also includes close-ups of every piece available within the different product ranges, with the second half of the product catalogue dedicated to services, technical specifications and advice from Renray experts.