To address Dermapure's aspirations in a highly competitive market, we developed a vibrant professional logo design that perfectly brings together beauty and science.
Background
Our client offers a wide range of professional skincare and beauty products inspired and backed by science research.
Challenge
Our brief was to create a new logo design that would sit comfortably in both the science and beauty arenas. The aim was to appeal to Dermapure's sophisticated and savvy target audience by presenting the company as experts in their field.
Solution
We created a vibrant, modern and distinctive logo design that addresses our client's aspirations perfectly by visually representing what they stand for. The logo is timeless and instantly recognisable: we chose a classical seriffed font to evoke the concepts of trust and heritage, whilst the energetic colour combinations of the mark provide a modern, dynamic and professional logo design that creates an immediate emotional connection between our client and their target audience, significantly boosting engagement levels.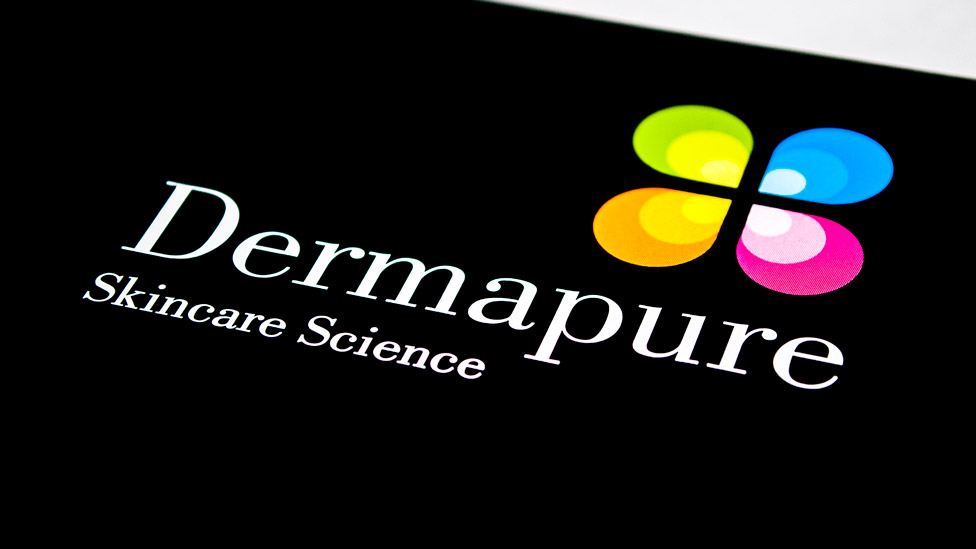 For over 20 years we have been helping our clients elevate their presence in their sector and against the competition with striking and effective logo design that truly resonates with audiences. Have a look here at other examples.