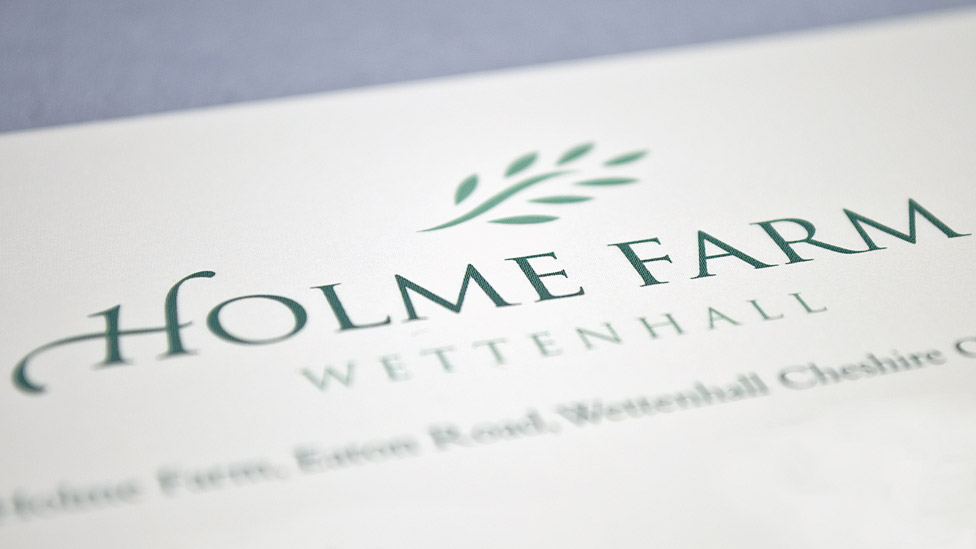 We designed a property development logo that echoes the rustic nature of the exclusive Holme Farm homes, and evokes the breathtakingly beautiful English countryside views the properties enjoy.
Background
Situated in the picturesque hamlet of Wettenhall in Cheshire, 'Holme Farm Barns' have been sympathetically developed to provide five homes within a rural location with stunning views of the open countryside. The homes boast many original features, including exposed beams.
Challenge
Our brief was to create a property development logo which subtly hinted at the rustic yet premium quality of the Holme Farm development. To inspire audiences, the logo would need to help transmit the concepts of aspiration and exclusivity.
Solution
The logo we created echoes the rustic nature of the homes, and hints at the views from the properties. Combining a stylised floral graphic and modern serifed font, the logo hints at being both traditional and contemporary – something which the development itself lays claim to. The green colour palette helps reflect the rural setting.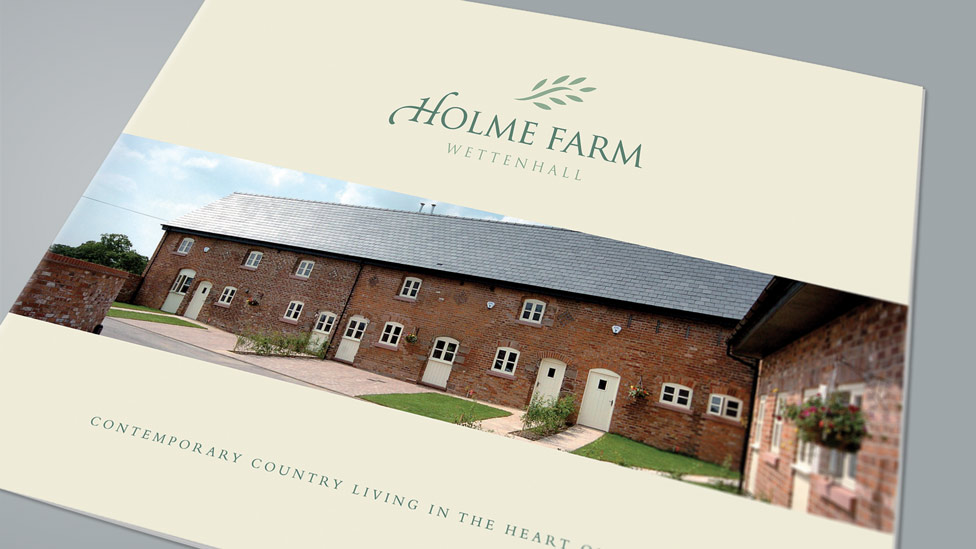 Combining striking shots of the properties, detailed floor plans and maps, and an uncluttered layout makes the property brochure both informative and inspiring.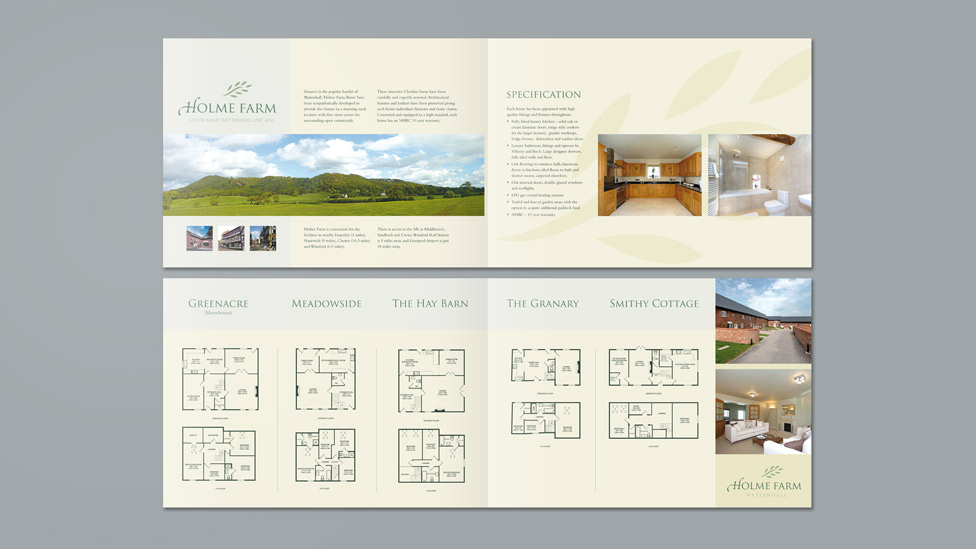 Have a look at other projects we have delivered for our Property Development clients over the years.