Looking to expand the Tesco Opticians stores into Eastern Europe, the retail giant needed a totally new concept for their retail stores. The stunning retail point of sale design has a premium feel that attracted a new type of audience.
Challenge
With only three days between receipt of brief and presentation of the retail point of sale design concepts in Prague, we had to work fast without compromising on quality, impact and effectiveness of the design.
Solution
Working alongside Galaxy Optical Services, we designed a whole new concept for the retail stores, setting out to activate a much more premium environment, more akin to an exclusive department store than a supermarket chain.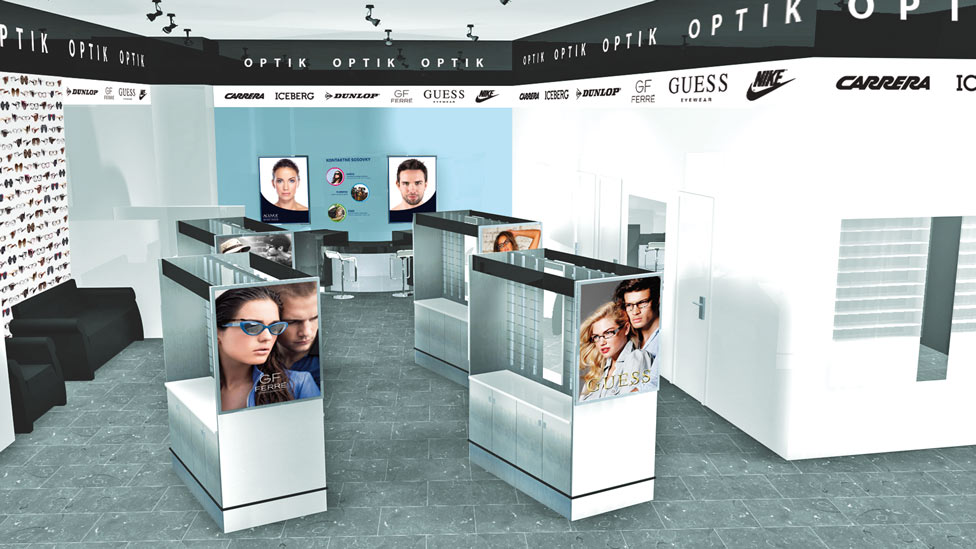 With no time to visit the store and take photographs, we worked through the night from architects' plans to recreate the store interior with photorealistic 3D modelling.
This allowed us to create different view points of the store interior, showing the layout and fixtures and fittings. We then designed and superimposed the signage and point of sale onto these views.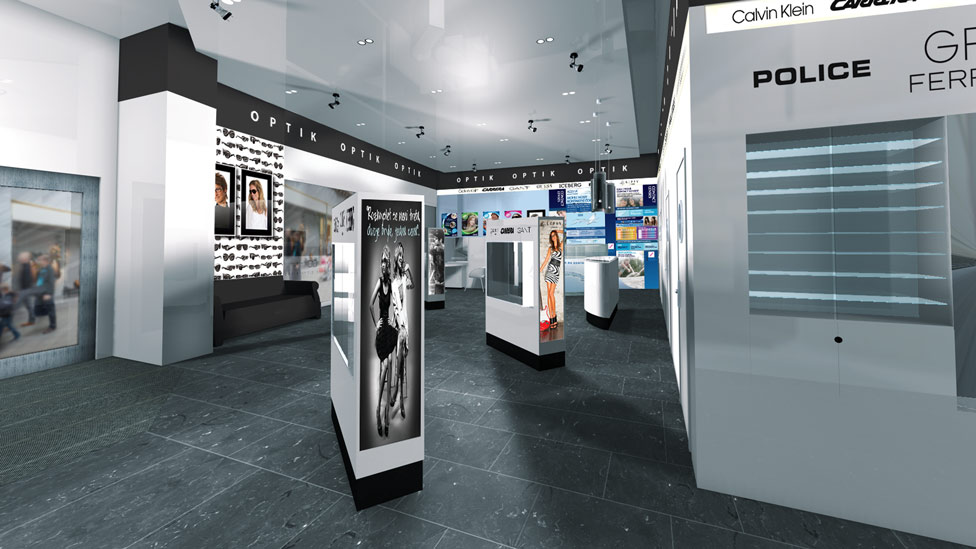 The deadline was met and the new retail POS design was overwhelmingly approved. The stores are currently being rolled out across the Czech Republic.
Have a look at similar projects.