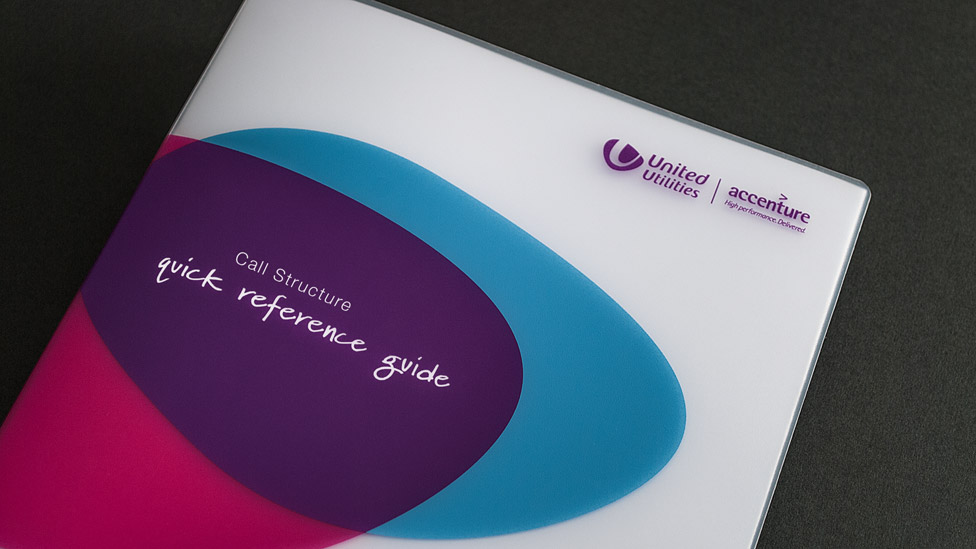 We delivered a future-proof, cost-effective and visually appealing ring binder design for United Utilities' call centre teams.
Challenge
United Utilities asked us to produce a quick reference guide for their call centre staff. The document needed to hold large amounts of information, with a flexible format to allow our client to update it regularly and cost-efficiently.
Solution
The format chosen was a practical and future-proof ring binder. Comprised of 30 pages split into six sections, we designed each of the reference sheets as a graphical, easy to follow flow diagram. This allowed call centre teams to simply follow the call structure using each graphic as a prompt to lead them through the call.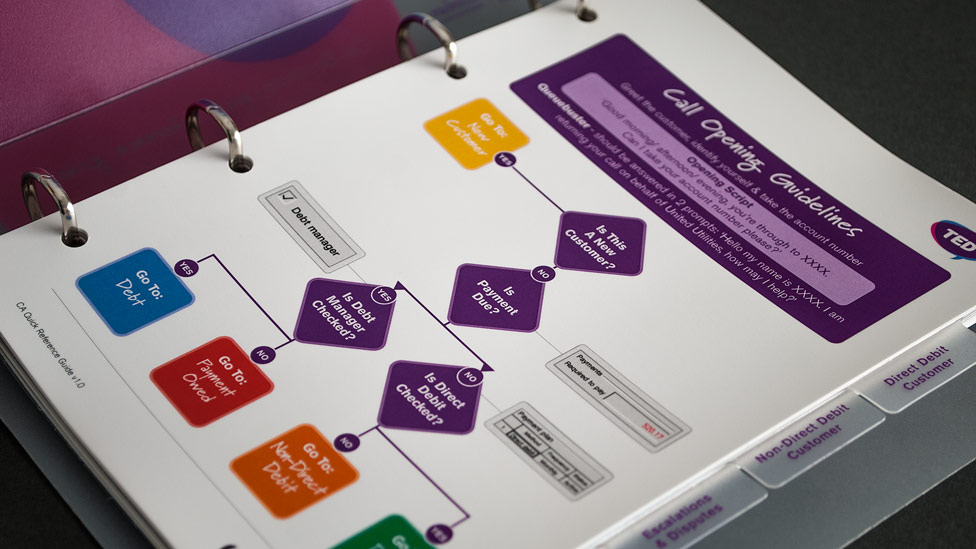 As a well-used document, we protected each printed page with a matt laminate to increase its lifespan and protect it from daily use.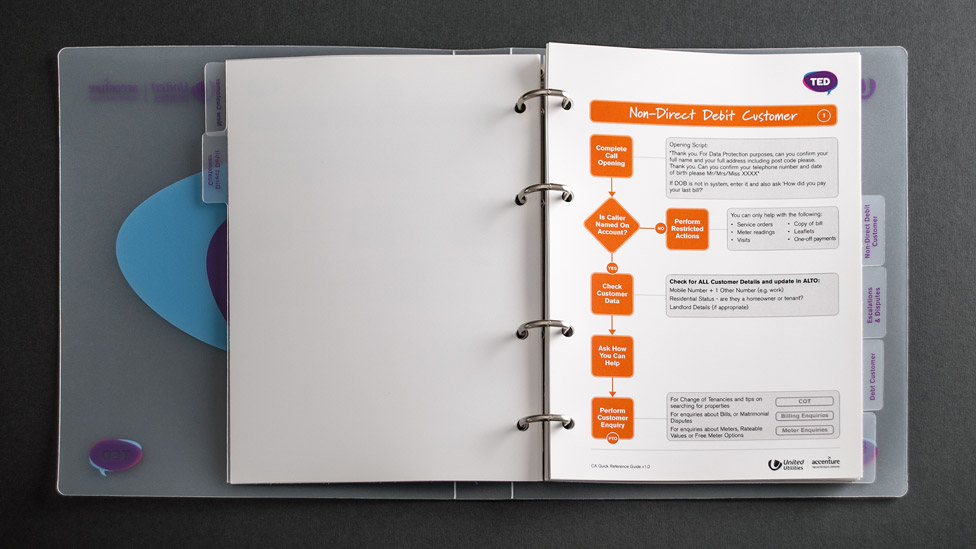 For the binder itself we screen printed onto semi transparent, frosted PVC giving a contemporary look that was also hard-wearing.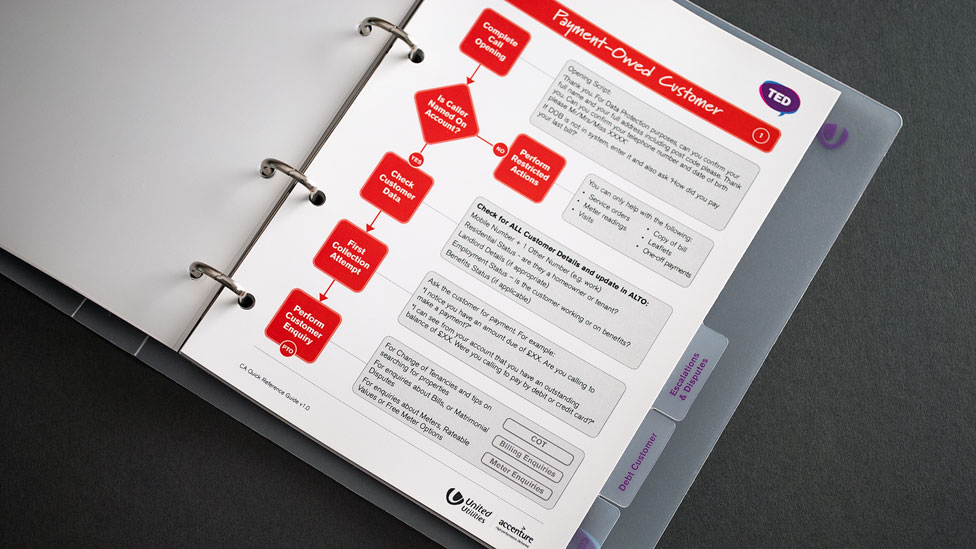 The ring binder design was completed with matching frosted PVC tabbed dividers making each section easily identifiable.
"We have thrown pretty much everything at Parker Design over the past six months, from fast turnaround report covers to developing innovative exhibitions and their response has been consistently enthusiastic, creative, helpful and always on time."