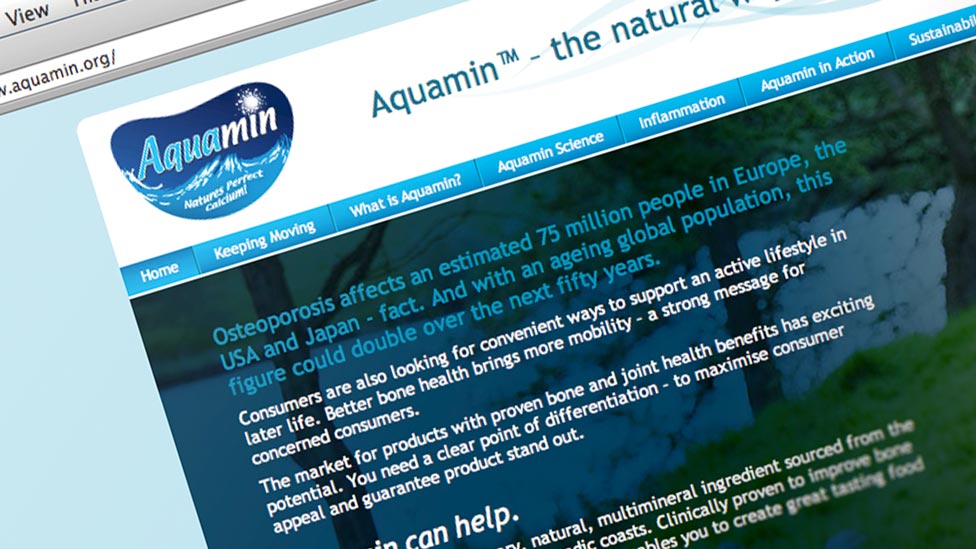 We helped our client relaunch their online presence with a clean and simple e-commerce website.
Marigot wanted to relaunch their website with the Aquamin brand. The initial requirement was for a simple, content managed brochure site and it was agreed that a bespoke content management system based on the TinyMCE platform was the right solution.
We produced a clean and fresh design, based on the Aquamin colour palette and inspired by the product's seaweed origins.
Have a look here at other examples of websites

we've delivered over the years.
The homepage comprises a full width image with copy space and three interchangeable banners in the foot. A three-column layout was chosen for the remaining pages, allowing for sub navigation to the left, and a mailing list sign-up and a Facts banner to the right of the main content.
Further down the line, our client had a requirement to sell Aquamin online, and the website was upgraded from brochure site to a simple e-commerce website. A Buy Aquamin section was added to the website with product page and shopping basket. This was hooked up to a Google checkout payment gateway to provide a simple e-commerce website – offering a low cost e-commerce option.