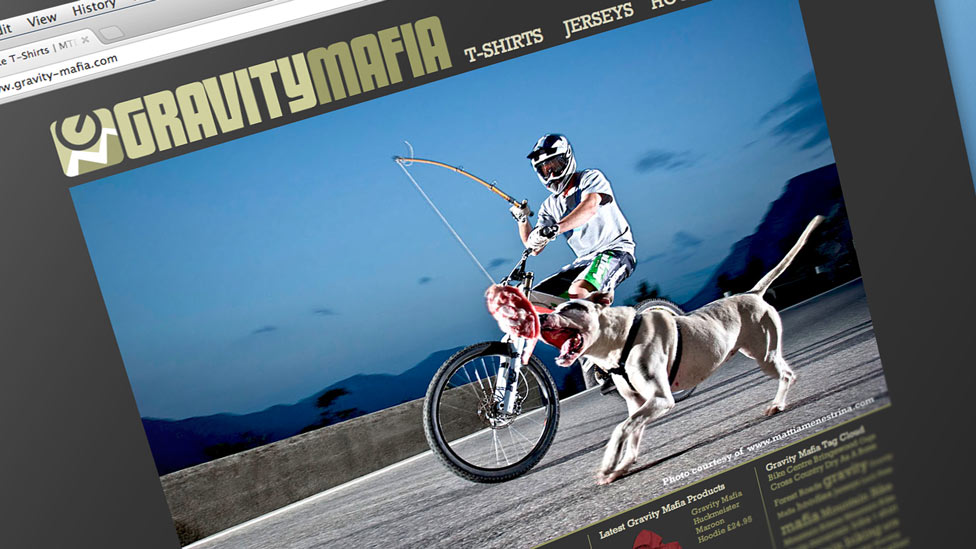 The Gravity Mafia e-commerce website and mountain bike brand was conceived by Parker Design with two objectives in mind.
Firstly, to allow us to design, build and then operate a Magento e-commerce website as a bona fide online shopping business. And in doing so, allow us to gain greater insights into the world of e-commerce by dealing with our own real products, real customers and real online marketing challenges. Paying particular attention to the Search Engine Optimisation SEO, to ensure a rise to the top of search results pages (SRPs) – which was achieved within weeks of the launch.
The second objective was to build our own brand from the ground up and to develop it into a thriving online business and profit centre.
The brand development includes the logo design, where the GM of the icon was playfully arranged to resemble a mountain biking wheel on a mountain, as well as creating a unique range of mountain bike (MTB) t-shirt and hoodie designs. All designed in-house by Parker Design, the Gravity Mafia products all carry a cool, quirky, humorous and irreverent look.
Magento e-commerce is the platform of choice at Parker Design due to its useful management features, powerful SEO tools, easy integration with payment gateways and integration with a Google Analytics e-commerce module. The Magento e-commerce platform also allows us to easily update products details, manage stock levels and process orders from any device and from any location.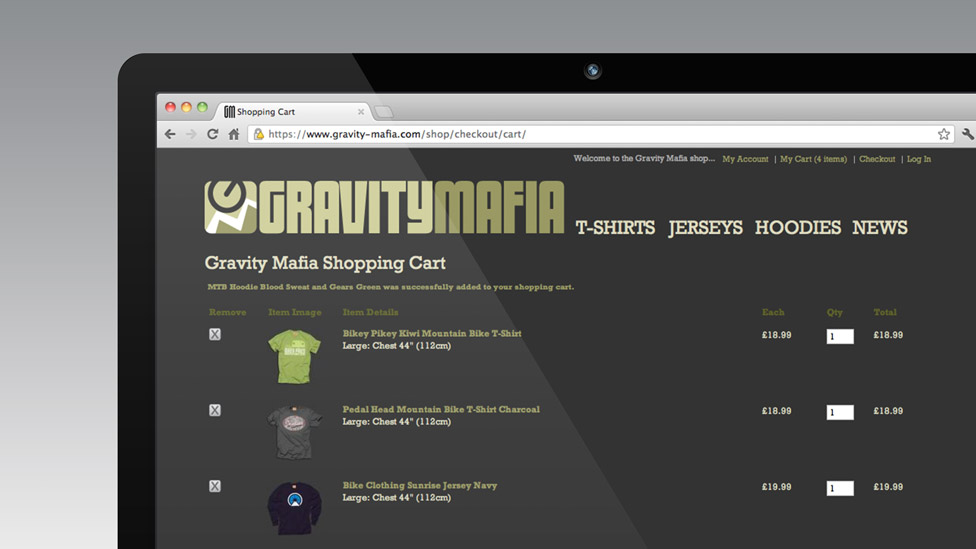 The Magento e-commerce platform is an 'open source' product, meaning that it is free to be used by the website development community, it's easy to customise and integrate with unique and bespoke front-end designs.
The Gravity Mafia website and the brand have become incredibly successful since launch. The most popular keywords, such as Mountain Bike T-shirts reached the first page of Google within only a few weeks. Sales have been international, in fact the first order was for six t-shirts to Australia.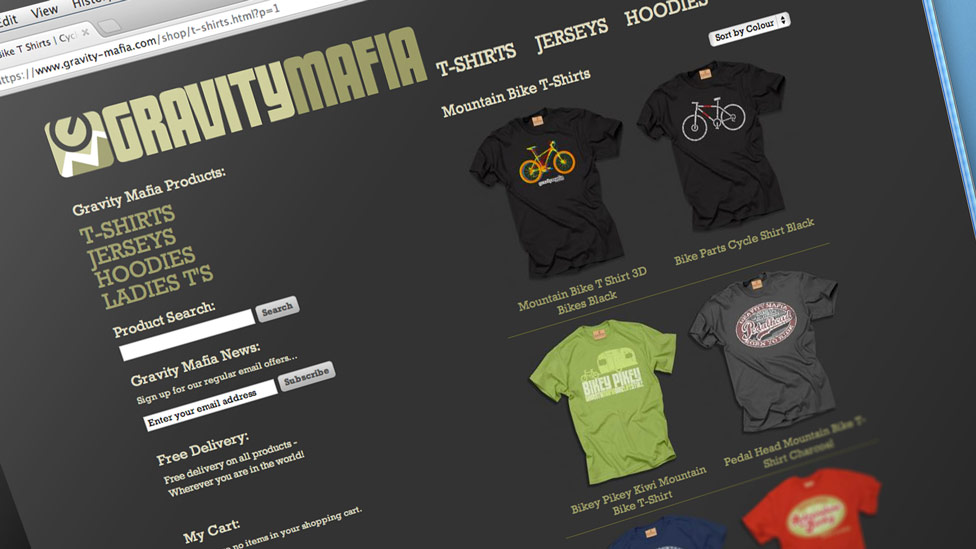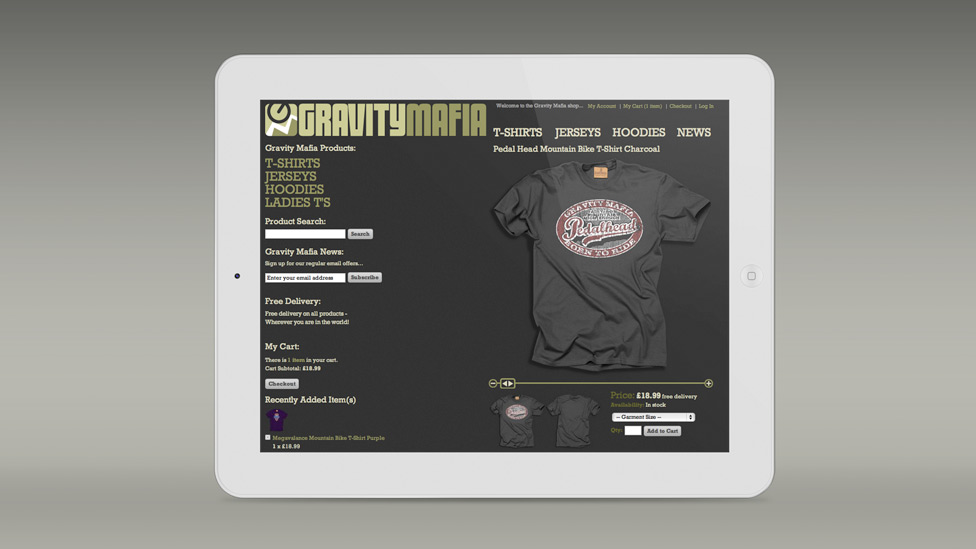 A serious business has emerged from what was initially an idea to just explore the world of Magento e-commerce. "Big things have small beginnings".