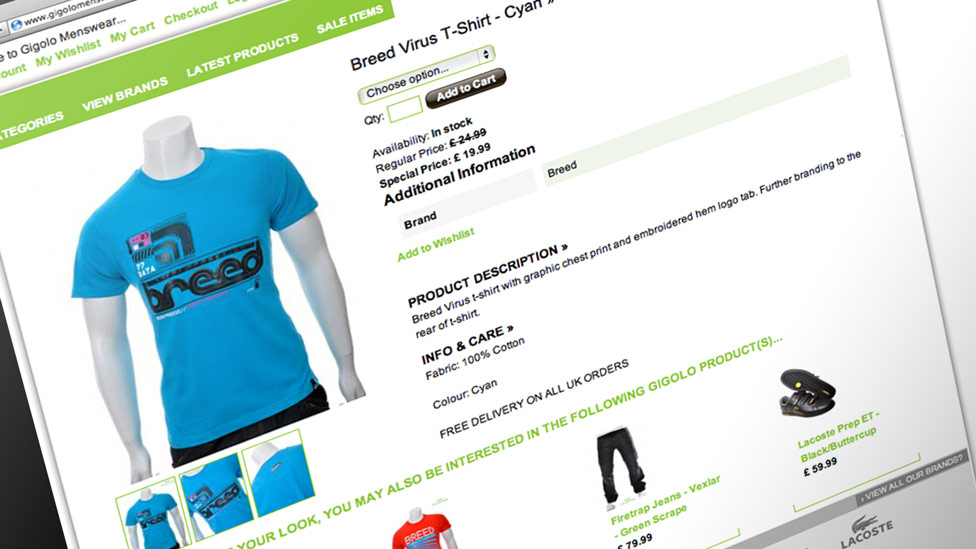 We developed a highly efficient ecommerce website based on the Magento web design and development platform.
Background
Gigolo Menswear have been selling popular brands of men's Streetwear for over 25 years. Today, they offer trends and styles from designer labels Firetrap, Bench and Lacoste. They are one of the original stockists of SuperDry – one of the UK's leading names in fashion.
Challenge
Our client briefed us to set up their online business. Although used to keeping up with current trends, there was one important aspect of selling that the retailer was not up to date with: ecommerce. It was clear that Gigolo Menswear required an online presence to allow them to compete with people's favourite online stores such as ASOS.
Solution
We delivered a highly efficient ecommerce website based on the Magento web design and development platform. We confirmed that a well thought-out web design system would not only help them generate awareness for their independent store, but also open up an avenue for them to sell their products on a global scale. With this in mind, we decided to design and build an ecommerce site for Gigolo using the open source Magento platform.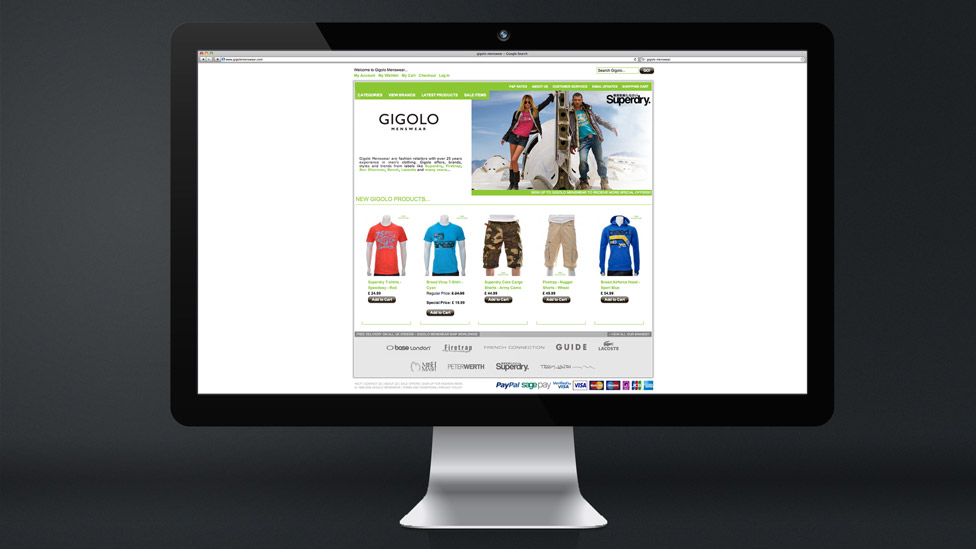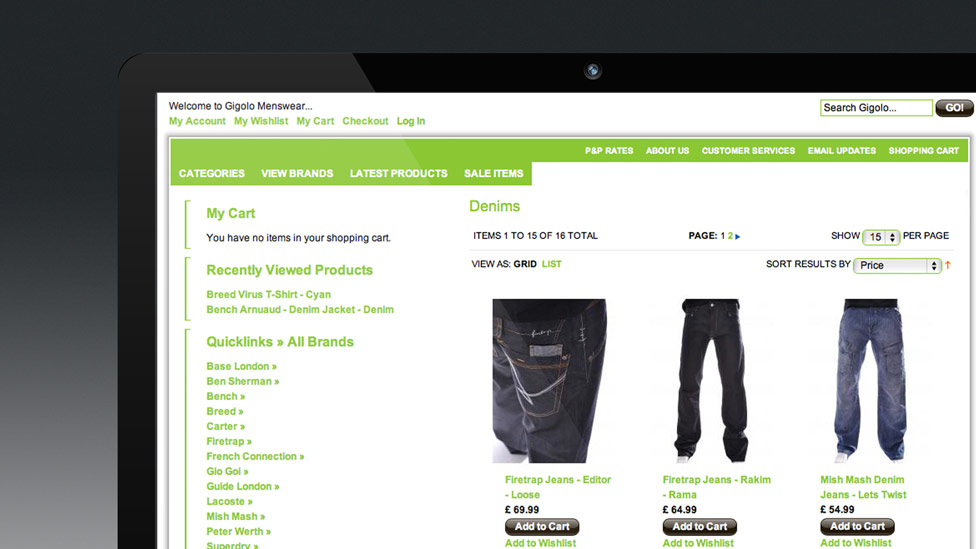 The design of the website had to be easy to navigate and 100% SEO-friendly. Gigolo now have the flexibility to upload product images that will be auto-tagged with relevant Meta information. The Magento web design also auto generates Site Maps and Popular Search Term Pages, making the website more appealing to various search engines. In addition, Gigolo can modify the URLs on their product pages to improve their rankings for popular search terms – another inherent feature within the Magento development platform.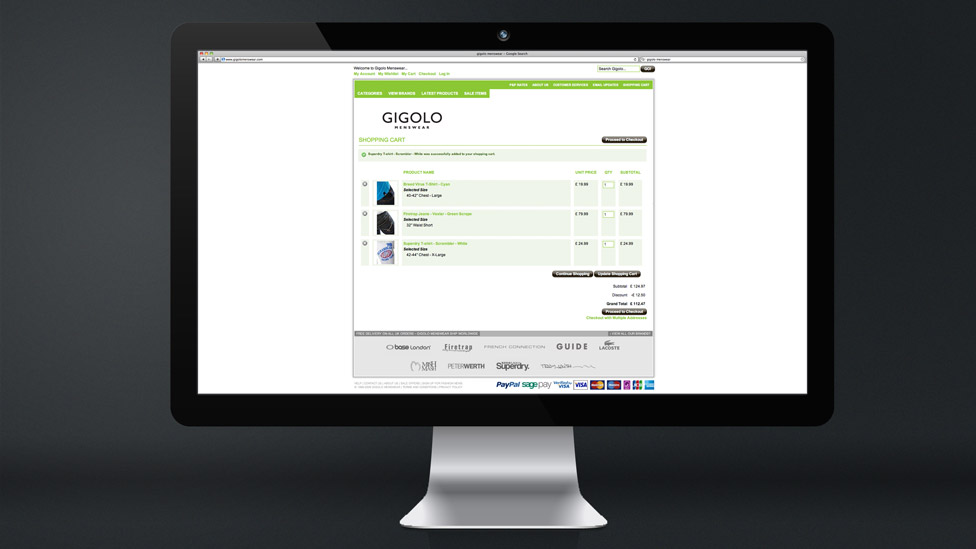 We added further value to the website by incorporating search tools function and filters which allows customers to search products by price, brand and sizes available. We also set up Gigolo Menswear on social media, which offers them an alternative way to communicate with their customers.
Since the ecommerce website went live, Gigolo Menswear have extended their online activities to selling on ebay and Amazon helping them to further boost their revenue. Furthermore, it has made their products more accessible to markets anywhere across the globe.
Click here for our latest ecommerce development projects.