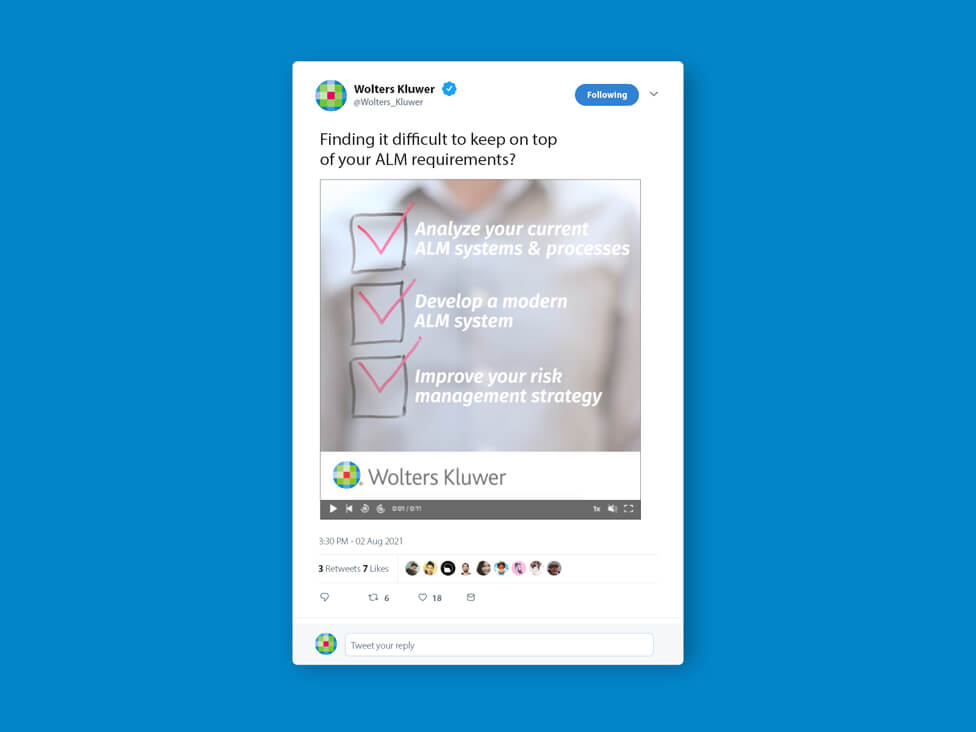 A collection of social media assets that helped our client promote two major areas of expertise by combining static graphics and footage, animation and video.
Background
Put simply, Wolters Kluwer help businesses solve complex problems. And our client does this thanks to a wide range of expert solutions that combine deep knowledge and advanced technology. Wolters Kluwer delivers actionable insights in an end-to-end digital environment that help empower their customer base to make informed decisions.
One of our client's areas of expertise is digital banking, defined as the digitisation of every level of banking. Thanks to artificial intelligence, digital banks are able to automate operations such as data processing and administrative tasks, which frees up employees' time to complete other daily tasks. However, as customer expectations rise in line with the constant flow of innovations (more is expected to be delivered for less), financial institutions face further challenges to automate more processes and increase productivity, all whilst staying compliant.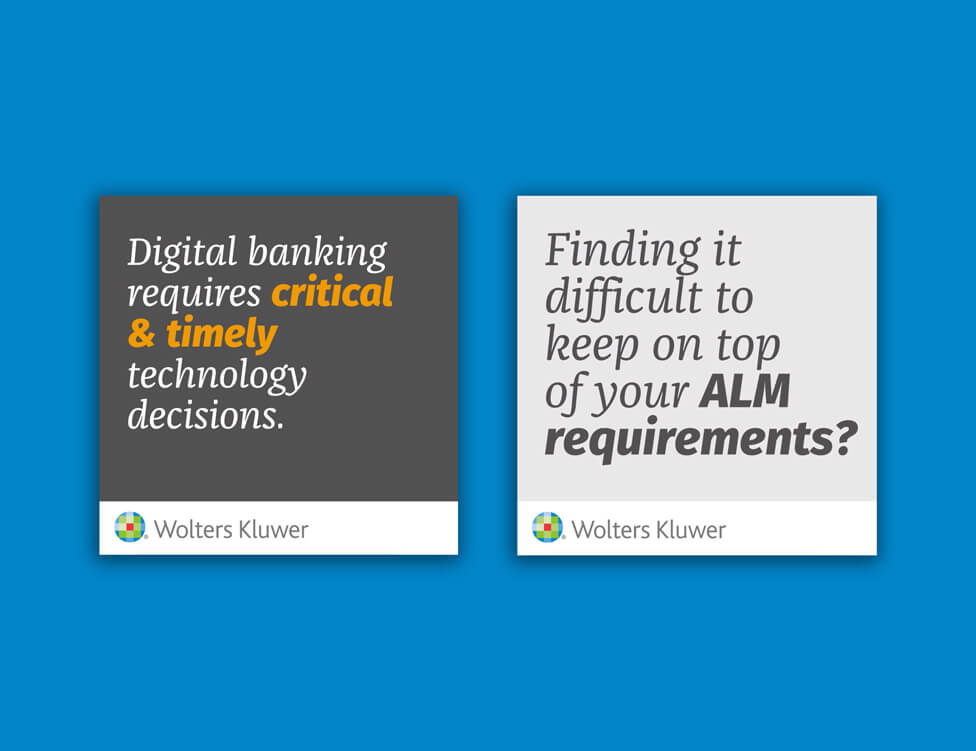 Another area of Wolters Kluwer's expertise is ALM (Asset and Liability Management), which has in recent years expanded to cover not only interest rate risk, but also all risks associated with the balance sheet.
To support their customers in these two areas, Wolters Kluwer has developed a set of checklists that will allow them to take a proactive rather than reactive approach when it comes to both digital banking and ALM.
Challenge
As part of a wider risk campaign, our brief was to help our client effectively promote both the digital banking and ALM checklists with a set of engaging social assets for placement on Twitter and LinkedIn. Strictly adhering to our client's brand guidelines, our team would have to breathe life into the checklists to guarantee that the social media assets would attract attention in the busy digital space.
Solution
We provided our client with three options:
one that only included graphics
a second option with footage only
a third, and chosen option, which is a combination of the first two.
From a creative perspective, our client was happy to take our lead – driven by the copy and our client's brand guidelines the social assets we delivered is a collection of animated gifs that engage from the first frame. We also helped with messaging, slightly tweaking the copy supplied to maximise engagement and buy-in.
A mixture of video and animation keeps audiences engaged.
To transmit the idea that digital banking operations are time-sensitive, we included a counter device that adds further interest and dynamism to the design, whilst also nodding at our client's technology expertise.
The concept of checklist features heavily in the design of the social assets, helping strengthen the message that our client has "already done some of the work for you".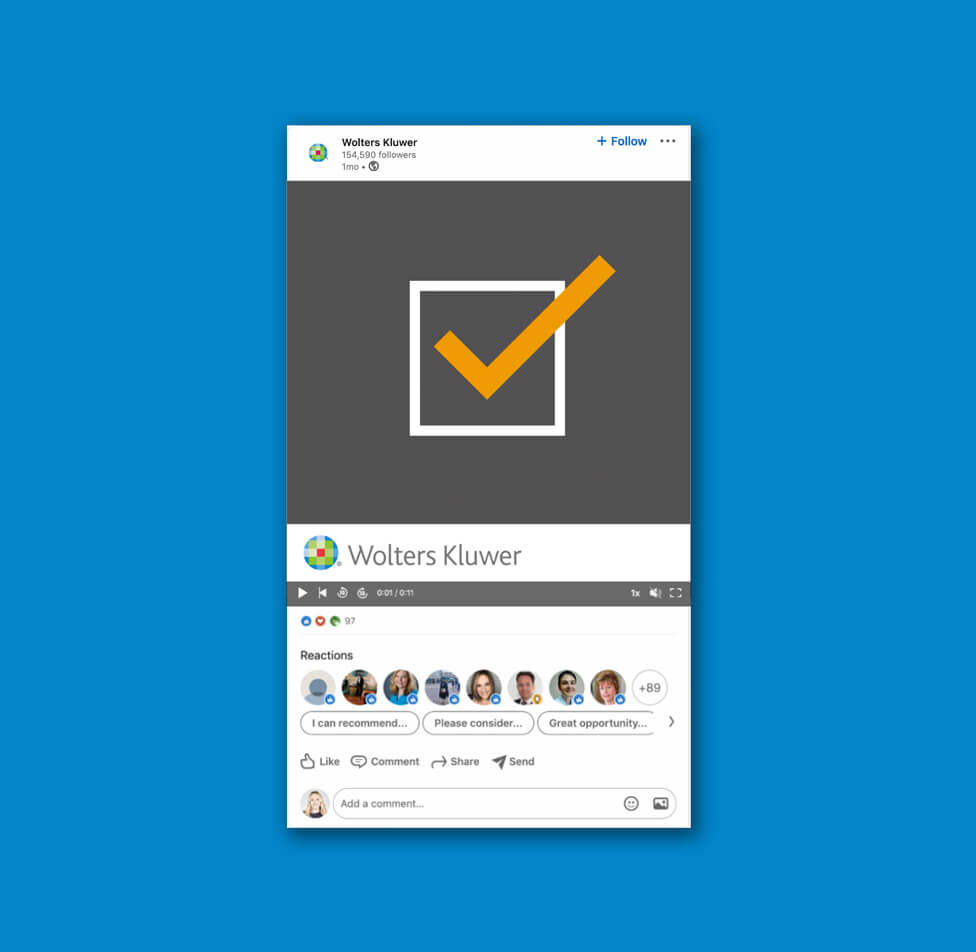 Our client was delighted:
"Thank you very much! It was a pleasure working with you.

You delivered so quickly and right on point with the messaging."