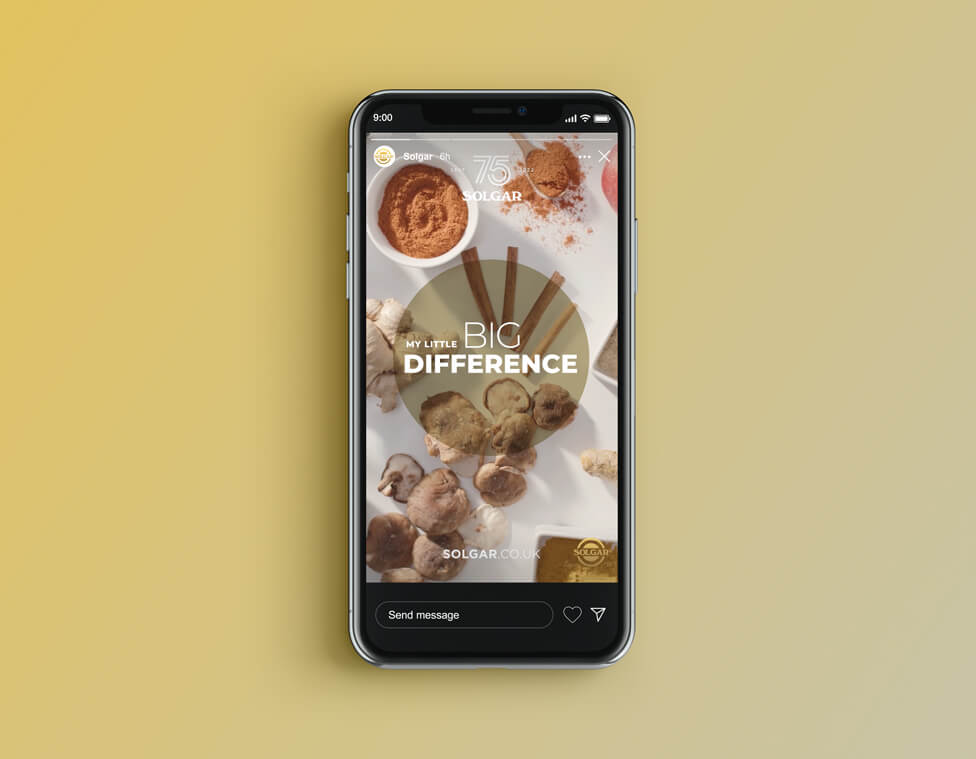 With raw natural ingredients taking centre stage, and visuals that nod at the idea of quality worth celebrating, this social media video advertising campaign generated a high number of click-throughs to our client's website.
Background
It was back in the 1940s when Solgar started helping people live a healthier lifestyle with high quality vitamins and supplements. Since then, our client has been committed to health and wellbeing with a mission to create the finest nutritional supplements, and always using only the best raw ingredients. Trusted by millions of consumers worldwide, the company offers over 300 products distributed in more than 60 countries.
Challenge
To reward loyal customers and attract new ones, our client had organised a competition to give away a trip to New York. Our brief was to promote the competition with a social media video advertising campaign that would encourage high click-throughs to the competition's entry page on the Solgar website.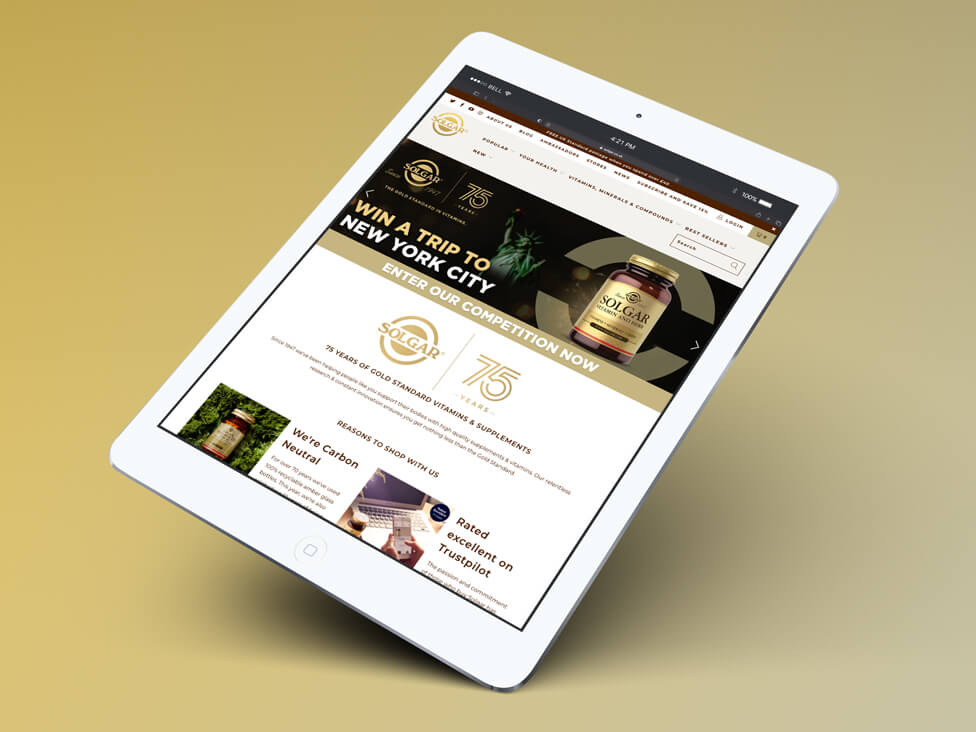 Solution
Despite having to condense a lot of information in a short space of time (just 37 seconds), and the social media environment being full of distractions, the video creates immediate engagement.
Having refined written content supplied by our client, messaging is brief yet strong. We also contributed to the visual narrative: after being provided with a selection of existing footage and five ads in five different dimensions, we structured all the elements in a way that tells a story that attracts.
Images of the raw natural ingredients take centre stage, with a gold circle and twinkle effect against a black background nodding at the idea of quality worth celebrating.
The pace of the video is fast and full of energy, but we ensured that audiences are still able to absorb the message to then quickly click through to enter the competition. We achieved this with the use of Animation Composer, a plug-in for Adobe After Effects that provides a variety of templates to animate text, offering visual variety by animating each line of text in a different way and at a different speed.
We supplied the social media video in two different dimensions – for Instagram stories and also posts on other social media channels.