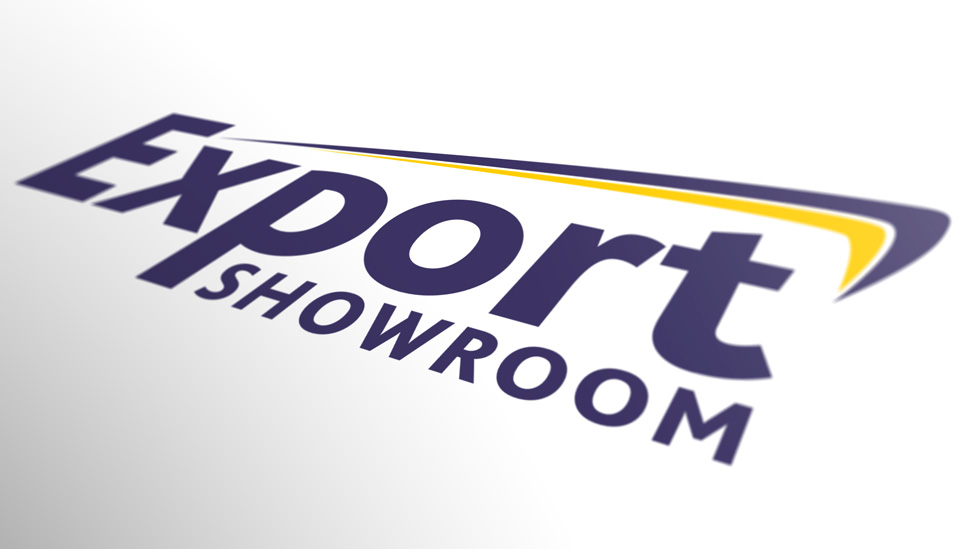 A start-up company logo that successfully communicates the professionalism and wealth of experience our client had to offer.
Export Showroom had a requirement for a start-up company logo design for their automotive export venture, and having worked on a number of successful projects with Parker Design over the last few years, they gave us a call.
With a potential worldwide target audience, the start-up company logo needed to communicate the professionalism and wealth of experience the company had to offer.
Using 'export' as a starting point we brainstormed all the visual associations and produced a range of concepts for the client to choose from. The final concept was derived from two shapes an arrow representing export, and the bow of a ship used to convey the idea of freight. The introduction of a rich blue corporate colour, a bright yellow and forward looking italic typeface give the logo a fresh feel with a crisp corporate edge.
The client was very pleased with the end result and went on to use the design on a variety of other applications, including stationery, brochure design and the corporate website.