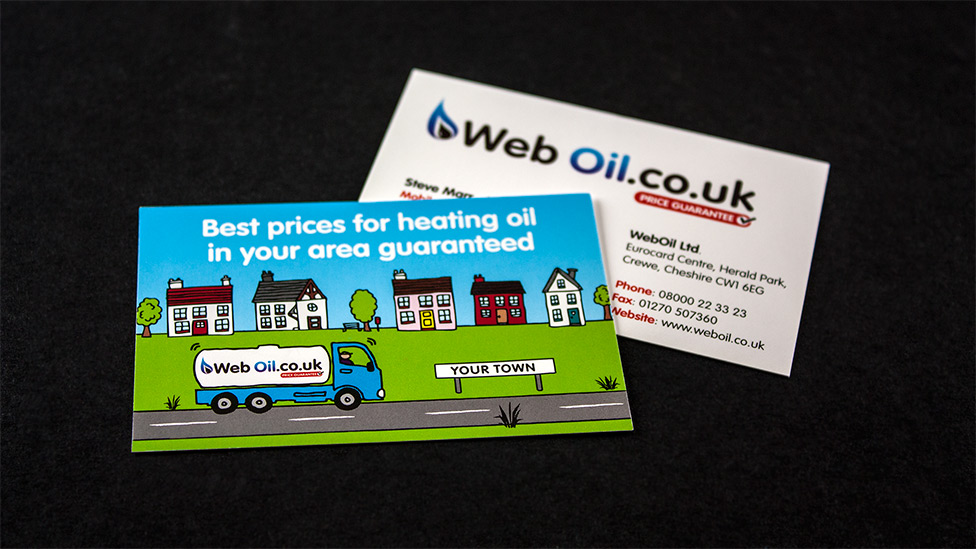 This stationery and branding project helped our client transmit a personal, homely feel, and a no nonsense approach.
Background
Your brand is your mark of distinction. It's what sets you apart from your competitors. And in the current economic climate, with reputation influencing buying decisions more than ever, it was essential that WebOil – part of the UK Fuels Group – rose above competitors with their innovative concept of selling the lowest price heating oil with a friendly and reliable service.
Challenge
After their recent rebranding, WebOil asked us to create a new suite of stationery with a personal, homely vibe for use on the B2C side of the business.
WebOil's business branding for the domestic consumer marketplace needed to be fresh, modern and clean. It had to emphasise their easily memorable name and readily recognisable logo. It also needed to demonstrate value for money and a no-nonsense approach to buying heating oil.
The stationery and branding would include business cards, flyers and letterheads.
Solution
To give WebOil a unique look – completely different to their competitors' – new friendly images we created incorporating WebOil's new corporate colour palette, keeping the new stationery and branding fresh, modern and appealing.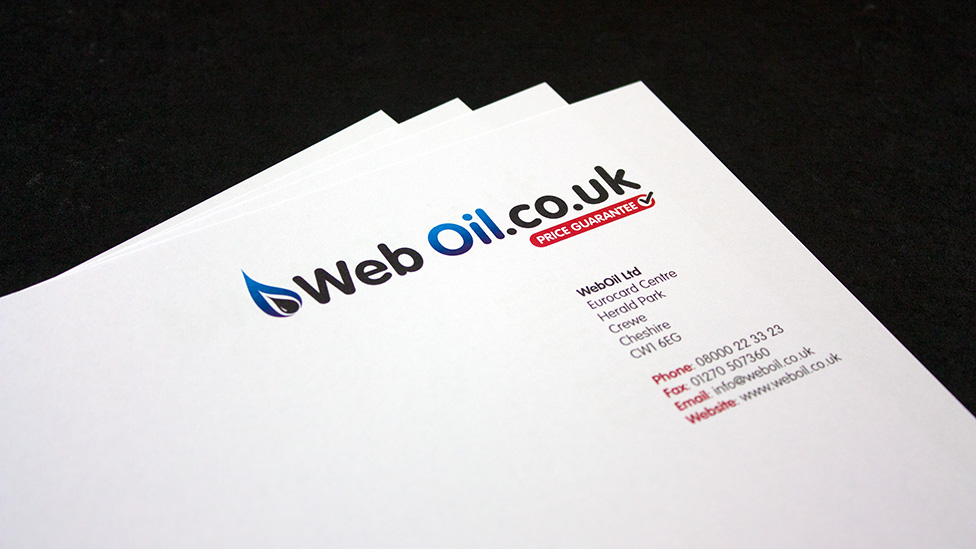 The simple and easy to remember business branding name was incorporated with high visibility and clean lines onto all branded items including freight delivery vehicles, local area leaflet drops, appointment cards and flyers.
Have a look at other examples of

stationery and branding design.
As the concept itself is so innovative, we were able to position the WebOil business brand firmly in the marketplace for ease of use by the consumer. This has given WebOil consistently high consumer recognition, a clear and concise presence and removed any doubt over what the company stands for.