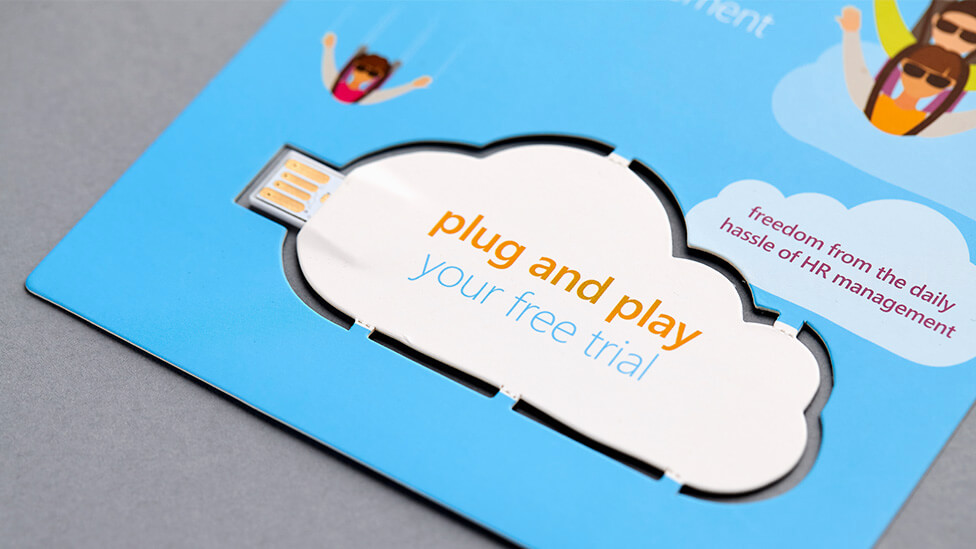 To maximise exposure and generate high response rates, we developed a distinctive and engaging web key direct mail campaign that perfectly transmits our client's passion for doing things differently.
Background
HRonline, a cloud-based Human Resources service, was created to streamline the routine elements of managing a workforce, to make human resources less complex, and more manageable.
The system is aimed at ambitious and time-poor SME owners – our client understands that when focused on growing a company, professionals must feel in control of every area of the business, and looking after their employees is top of a very busy agenda.
HRonline provides an affordable, flexible and user-friendly way of simplifying Human Resources processes, allowing business owners to focus their time and efforts on growing their business.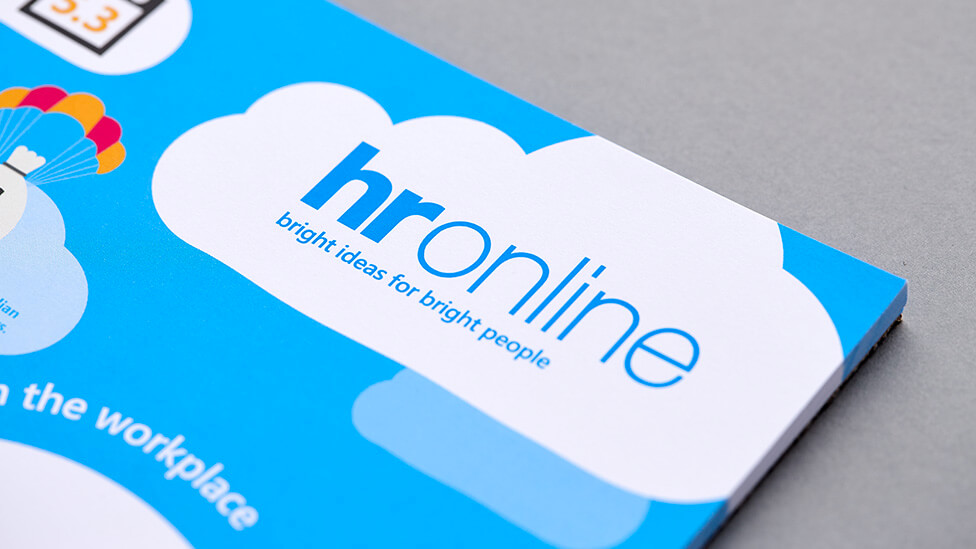 Challenge
Driven by a passion for doing things differently, for creating positive disruption in their field, this young technology company felt they needed an innovative way to attract new customers. And having decided to offer a free trial of their online software, they needed a vehicle to deliver it effectively, in a way that communicated who they are and what they offer – an energetic company full of exciting ideas – in a memorable way.
Solution
A web key direct mail campaign – designed to work in conjunction with an associated email campaign – was the route we followed to maximise exposure and generate a high response rate, while a fresh and playful design helped generate engagement straight away.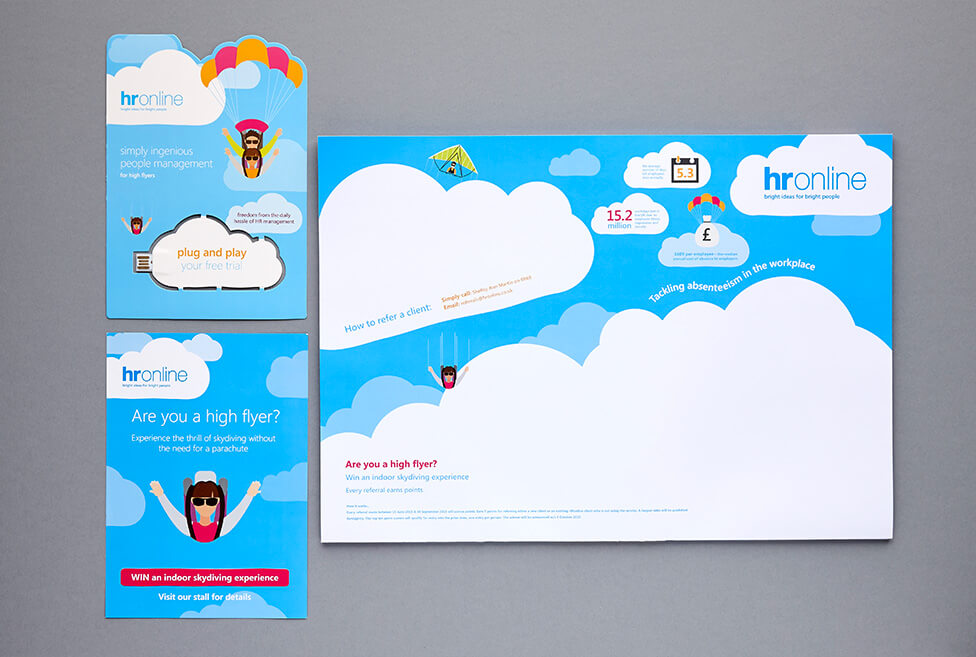 While the email clicked straight through to the software trial sign-up page online, the web key element of the campaign offered a fun and imaginative way of combining a digital element with a physical printed piece, generating intrigue immediately: when plugged into a computer, the web key's functionality opens the HRonline software trial sign-up page on the device's default browser.
Designed with a clear focus on the target audience, we played with colours, shapes and sizes – all contributing to presenting our client as experts fuelled by the power and energy of innovation.
Inspired by the fun and friendly branding, the web key was custom cut into the shape of a cloud.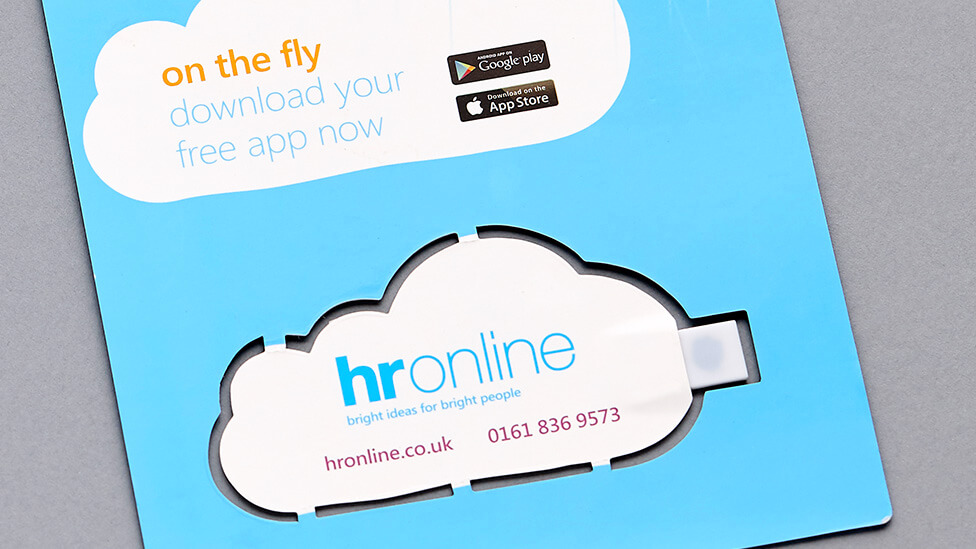 Key issues affecting human resources are addressed in a playful yet authoritative way.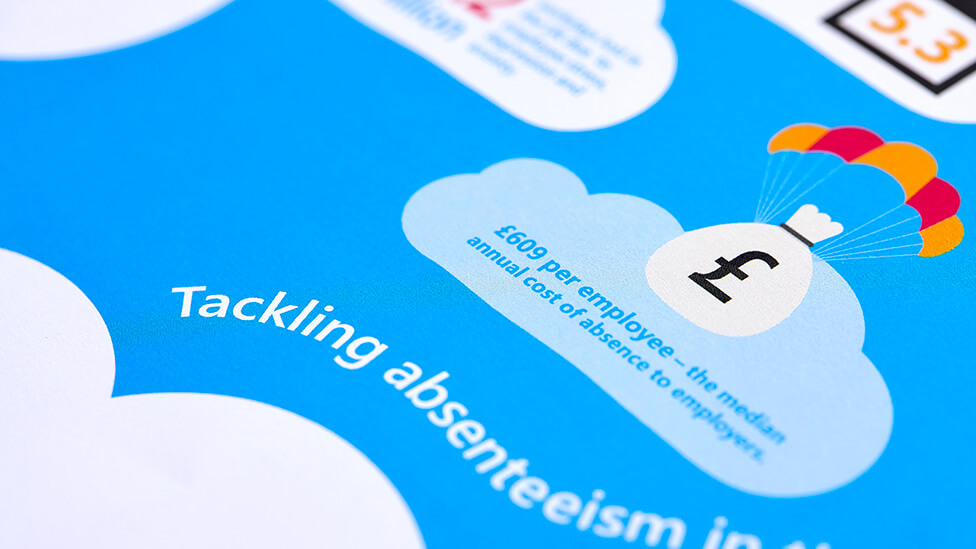 To ensure a consistent customer experience, as well as the web key direct mail campaign, we also produced sales incentive materials for use at a major industry conference.