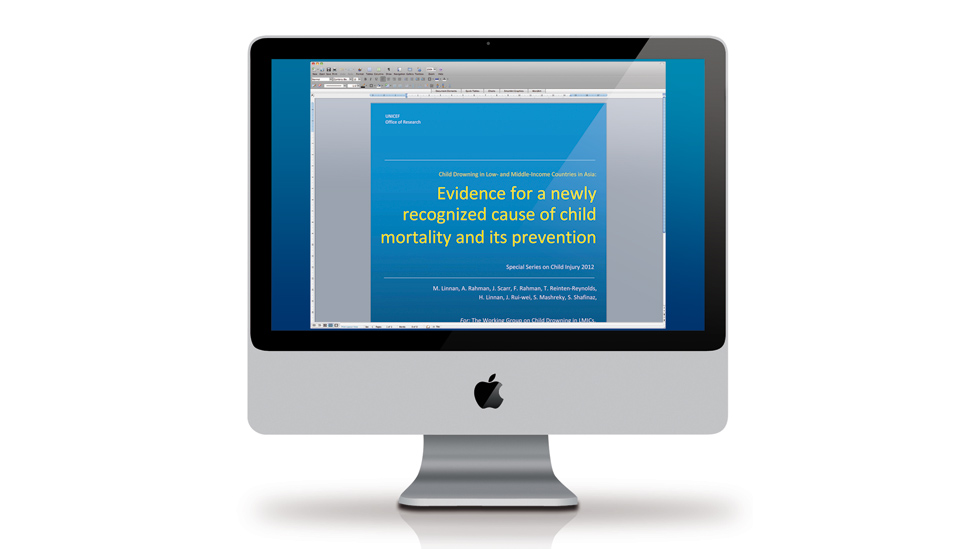 We produced a Word template design that helped Unicef address crucial issues faced by children worldwide, and represent the independent research and analysis of both internal and external experts.
Challenge
International children's charity Unicef asked us to create a series of Microsoft Word template designs to be used as a guide for the Working Papers received from their researchers. These Working Papers and working briefs address crucial issues faced by the world's children, and represent the independent research and analysis of both internal and external experts. The team at Unicef needed an easy-to-edit Word template design which looked professional and reflected the serious nature of the content featured, whilst following brand guidelines, whilst using the formatting capabilities of the software.
Solution
When creating a Word template design it is very important to take into consideration the intended content, use and audience for the document. In this case we took into account the fact that it was to be used as a legible academic publication and the need for clarity in the information hierarchy. Another key element to factor in is the usability of style settings for the individuals formatting the documents.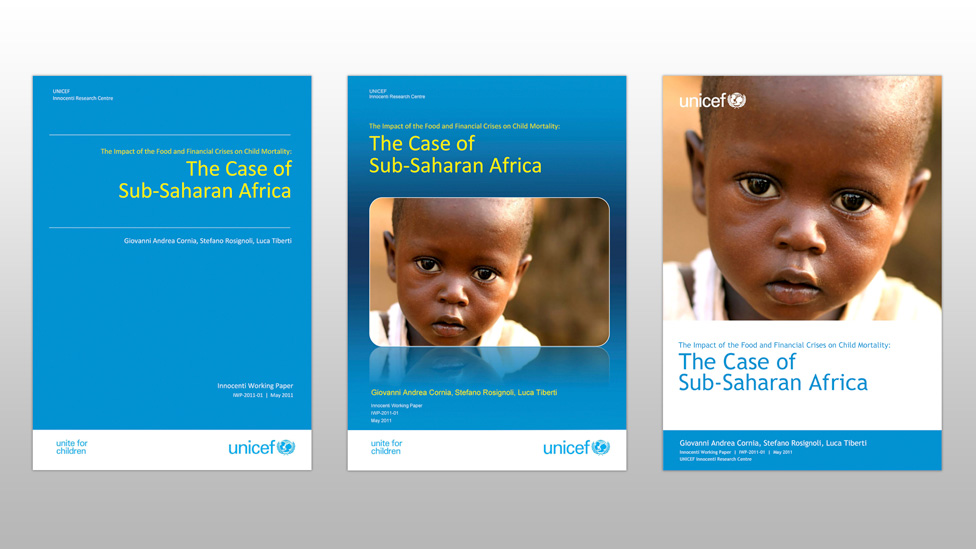 We created a Word template design which would act as a master format for all Working Papers. Once styled, the papers are then turned into downloadable pdfs and made available on the Unicef website. As part of the project we developed a range of cover design choices for each Word template concept (3 in total).
"Many thanks for completing the project to re-design our Working Papers.

It was a pleasure working with you and you understood entirely and immediately our need for a fresh look, yet tempered by our need for gravitas.

Your grasp of these requirements meant that there was minimal need for adjustments and 'second thoughts'.

The result is perfect and your professionalism has produced a design that we feel confident with."
Following the Unicef brand toolkit guidance, the designs were on brand in terms of logo usage, placement and colours, and in addition to this the client asked us to use our creativity for other details (within the confines of the programme's design capabilities). The placement of logos in each corner was compulsory, but we offered a range of style options including the use of colour photography. All aspects of the Word template design are created within the programme and are therefore editable by any user.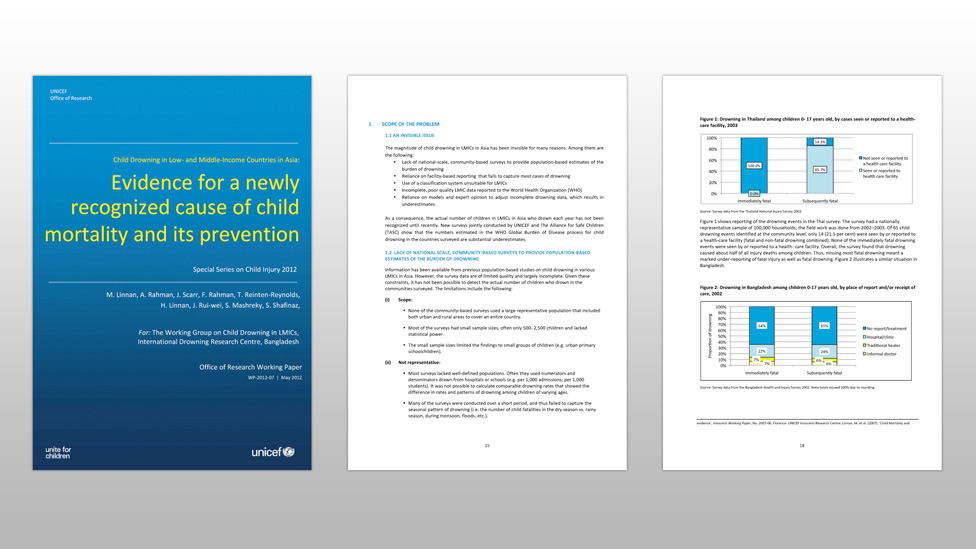 To complete the project we formatted an entire working document to the agreed template as a master guide. The team at Unicef were extremely pleased with the design, and use the Word template design on a regular basis, resulting in a much more consistent overall look to the collection of research papers.