This seasonal advertising campaign targeted B2C and B2B customers across Europe, positioning a trusted global tyre brand as the reliable choice for all terrains.
Background
Giti, a global company providing quality tyres and services to over 130 countries worldwide, wanted to promote its range of GT radial tyres to customers in the European market. Known for the reliability of its tyres for consumer car, commercial vehicles, specialty, motorcycles and motorsports, the company wanted an advertising campaign that would generate awareness and interest in this key product range.
Challenge
To promote its summer and winter tyre range effectively, our campaign needed to leverage the client's sterling reputation in the industry, while getting target B2B and B2C customers excited about the product. The ad copy and creative would also have to be adaptable for use throughout the European market.
Solution
To create the seasons ad options, we worked varying regional and cultural nuances into the design. This included different climate elements, landscapes for urban and rural environments, architectural styles, and even different kinds of road surface.
These elements came together in a way that increased the versatility of the ads, ensuring they would be relevant for the widest possible market, as well as reflecting the seasonal weather conditions in which the tyres perform best. It was our intention to provide an advertising campaign that Giti's European sales team could easily resize and adjust for different local markets, while also maintaining the core message.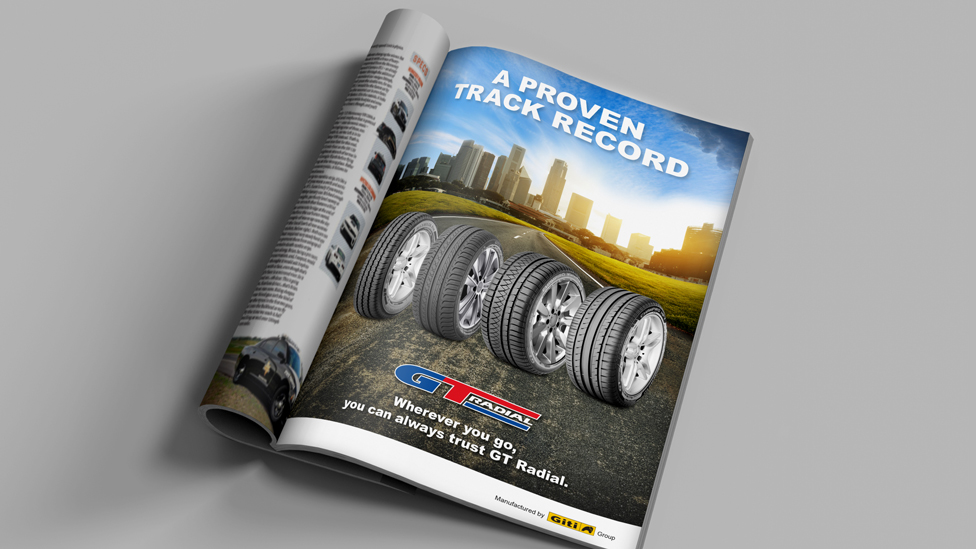 As well as developing the visual concepts, we devised the tagline – "A proven track record" – which can be easily translated in various languages across Europe, echoing the quality and reliability of the product in a way that engages customers.
Our client was delighted with the results of our effective advertising campaign and plans to extend it across a variety of collateral.