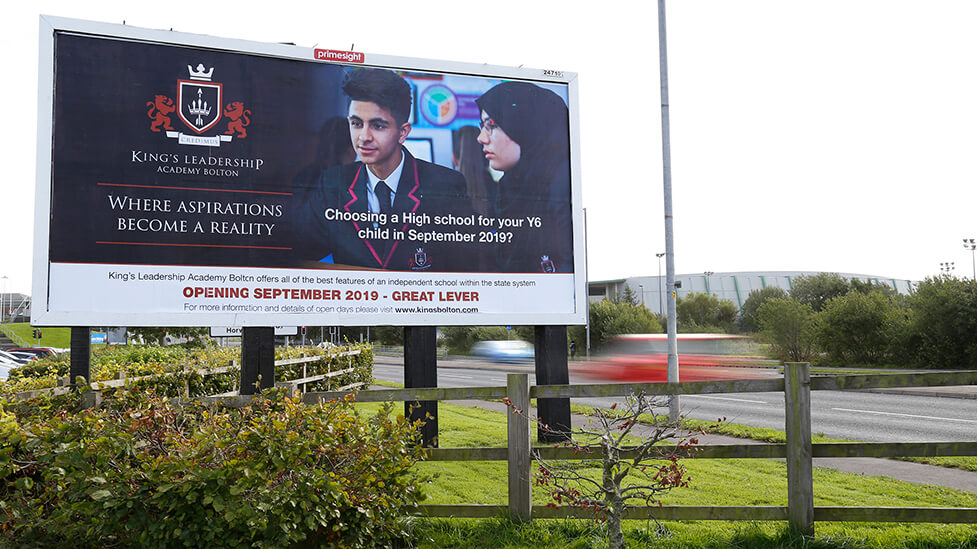 Thanks to thorough media planning and effective design ideas, this school advertising campaign made a success of King's Leadership Academy's new school launch.
Challenge
How do you raise awareness of a new school that's still work in progress?
That was the challenge we were given by The Great Schools Trust for King's Leadership Academy Bolton, one of the latest additions to an educational institution that focuses on building on students' characters, nurturing them and developing them to become great leaders.
With resilience and a passion for learning at the heart of the School's values, King's Leadership Academy has been supporting disadvantaged communities in North West England since 2012.
With an ambitious goal to attract 180 pupils and open the new school with one year at full capacity, we needed to plan and design an advertising campaign that would not only raise awareness of the school's open evenings, it also needed to inspire students and parents to make King's Leadership Academy their first choice. And we only had a few weeks to plan, design and execute.
Solution
One of the first steps to launch a new school – new branding.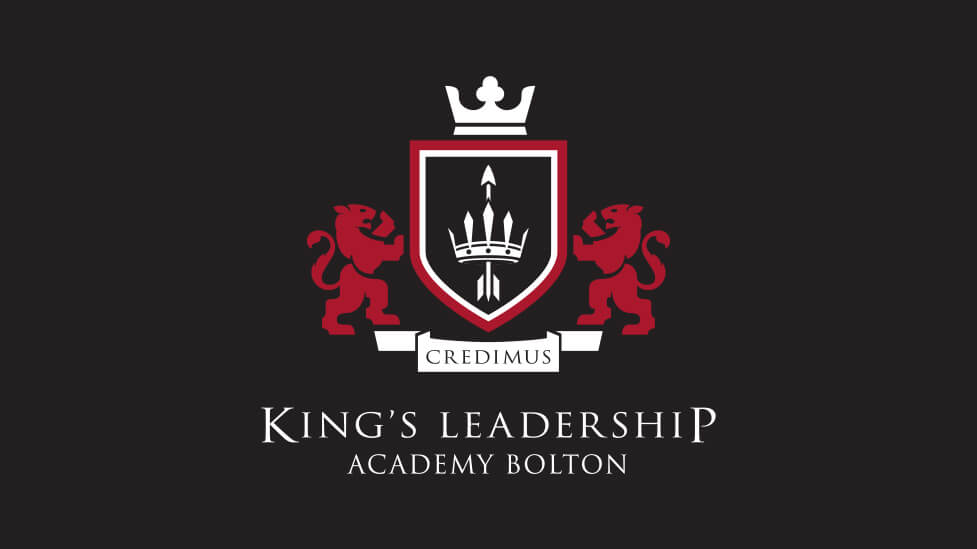 Following the themes that in the last few years have inspired us to create unique identities for King's Leadership Academy Warrington, Liverpool and Hawthornes in Bootle, we created a new striking logo for the new King's Leadership Academy Bolton, a strong identity that takes the city's past, represented by arrow and heraldic crown motifs, into the future by adding contemporary touches – a simple and bold colour palette and a strong angular approach complete the design.
The new identity was then rolled out to a wide range of promotional materials, included in the media plan we developed for our client, as well as the new school prospectus, social media assets, and interior and exterior signage for the new school building, still under construction at the time.
School Advertising Campaign Schedule

48-sheet billboard – 2 weeks – 6 sites

6-sheet billboard – 2 weeks – 6 sites

Bus rears – 4 weeks

Radio ad – 70x 30-sec slots – 10 days

A5 leaflet solus mailing– 10,000 volume

Newspaper ad – Half page – 4 weeks

Digital AdVan – Various postcodes – 3 days
Timings were tight – we only had one week to create all assets and book all media.
With the Bolton school not having launched yet – no students, no uniforms, no building – we organised a photo shoot at King's Hawthornes in Bootle to give the new Bolton launch materials a realistic look and feel, and transmit the essence of what the new school would help students achieve.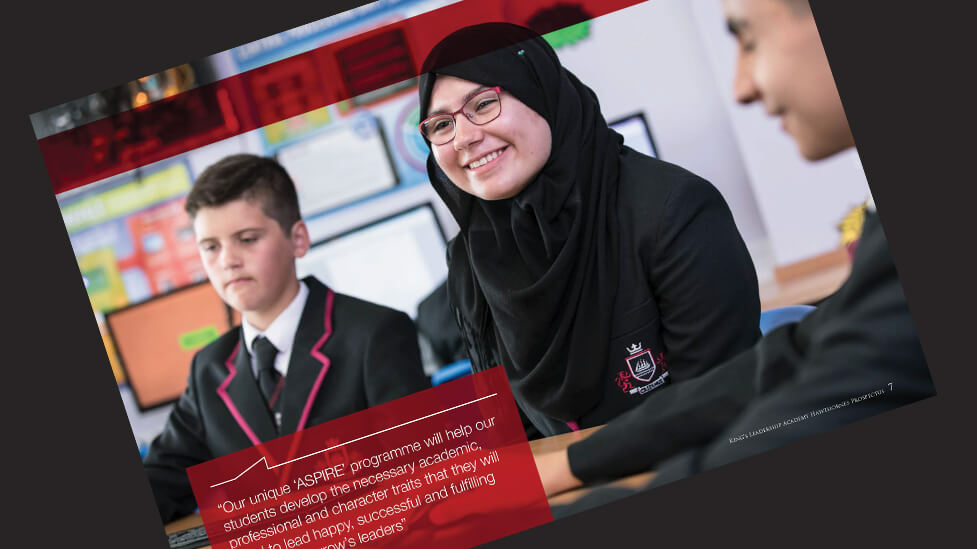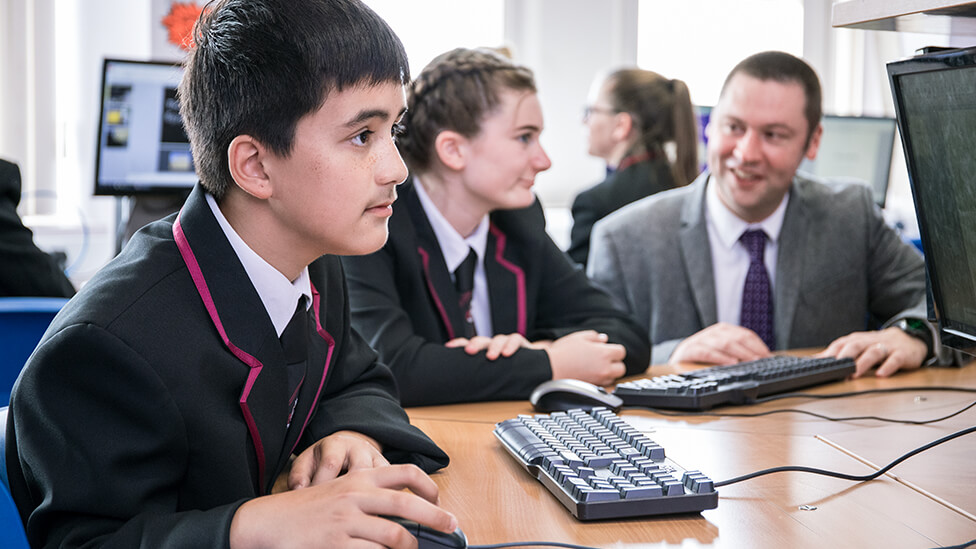 Back at the Parker studio, we used Photoshop to replace the Hawthornes identity, inspired by Bootle's maritime heritage…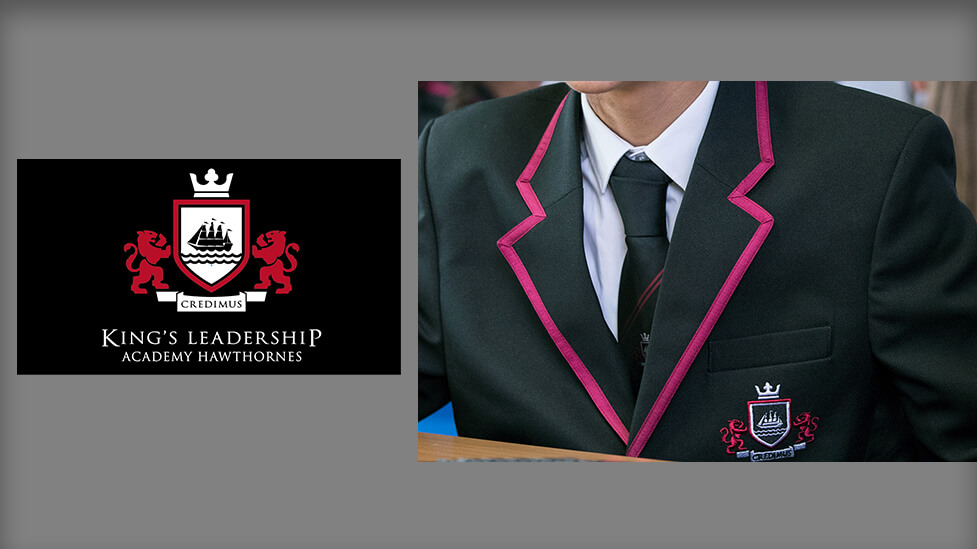 …with the new arrow and crown crest we had created for the new King's Leadership Academy in Bolton.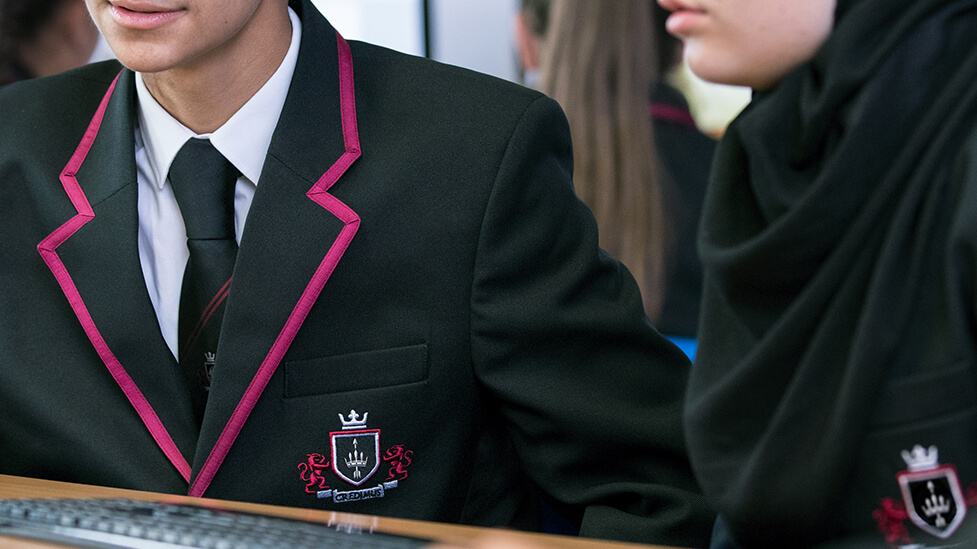 As well as an ad for local daily The Bolton News (circulation circa 8,000), we also produced a 30-second radio ad and booked 70 slots on local radio station TowerFM (40,000 listeners a week) to maximise reach.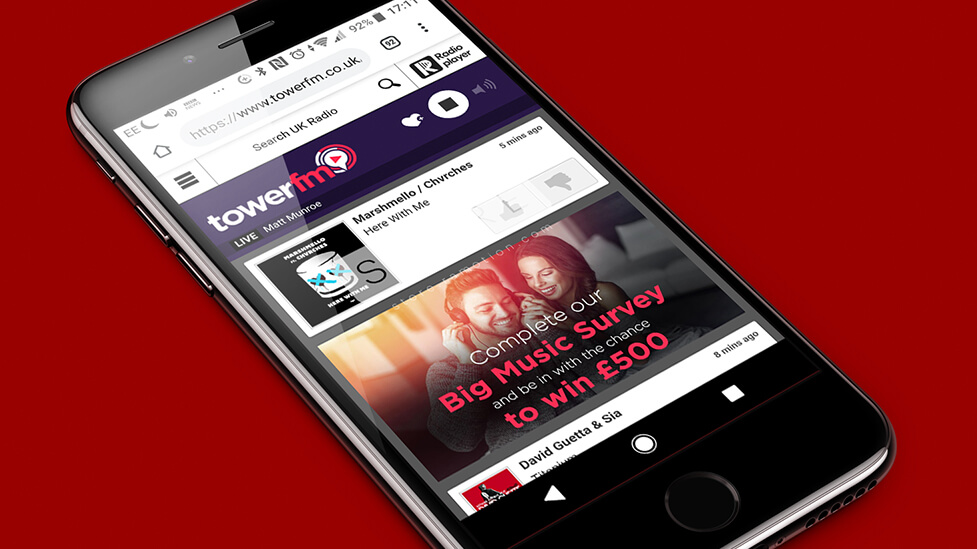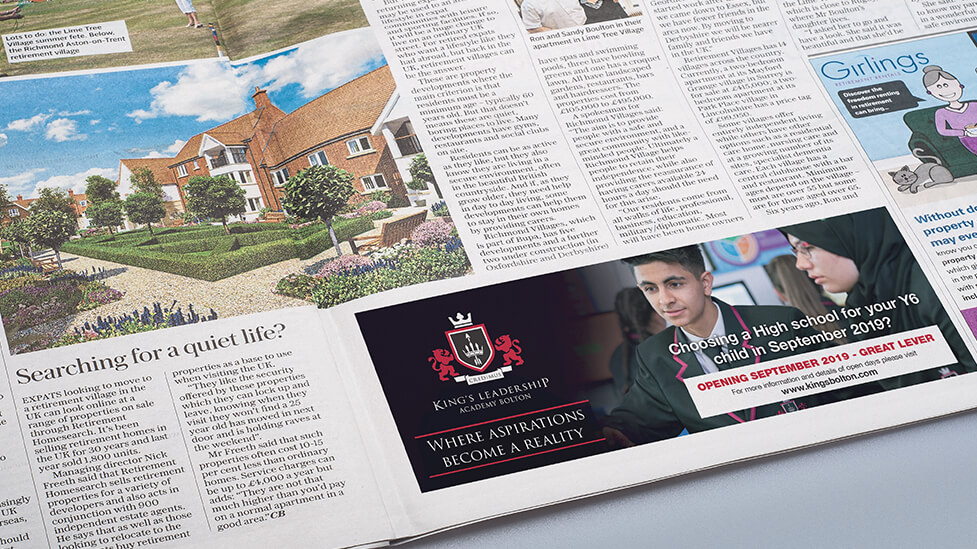 Billboard space was booked in areas of busy traffic to maximise exposure.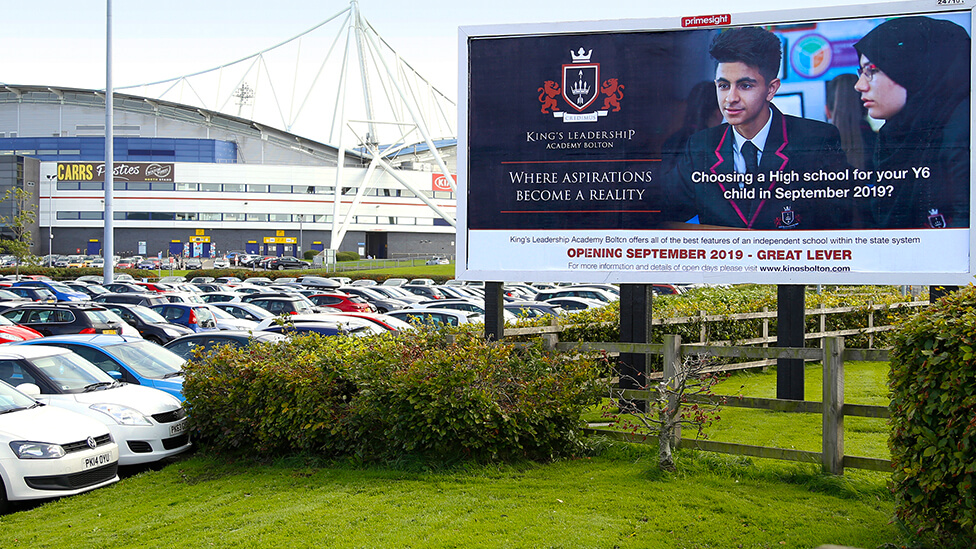 We also booked bus rears ad space. The simplicity of the design helped capture attention in busy environments.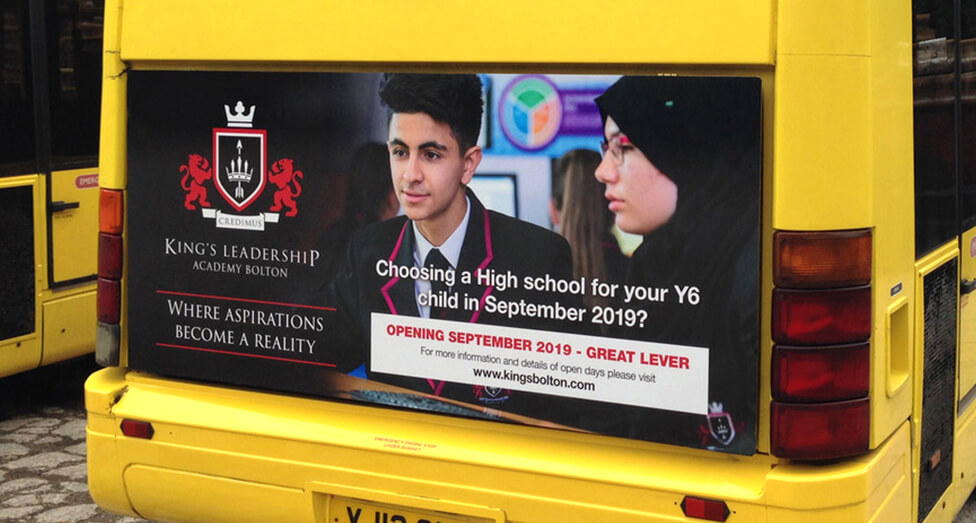 For 3 days, 8 hours a day, a digital AdVan drove through the city, stopping by local feeder schools at pick-up and drop-off times.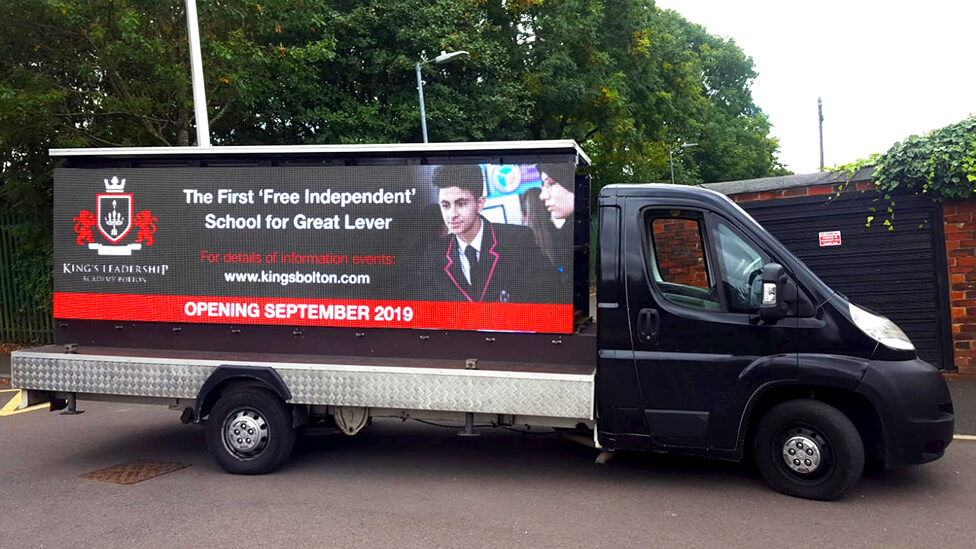 We organised a 10,000 flyer drop around key schools in the area.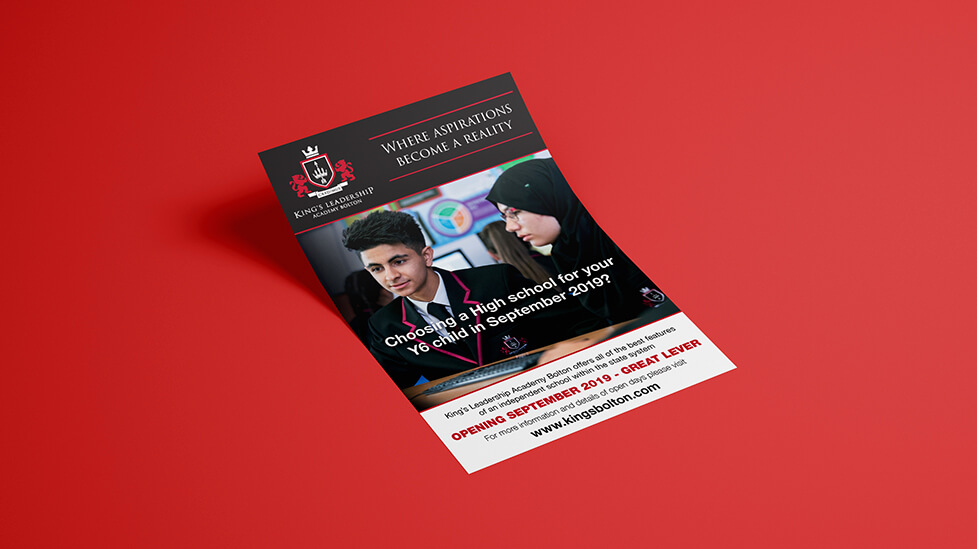 A selection of indoor and outdoor pull-up banners helped raise awareness in community centres, primary schools and places of worship.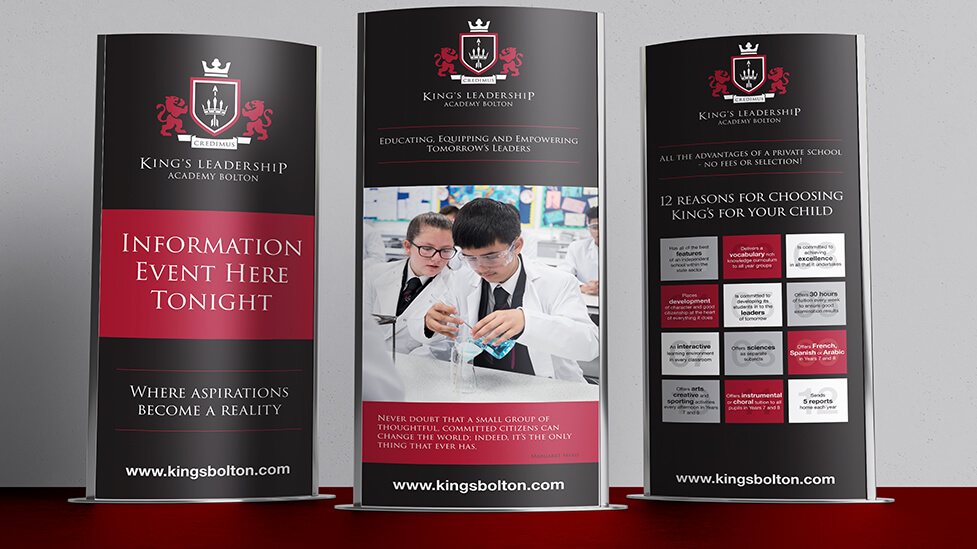 We produced a prospectus for the open evening events.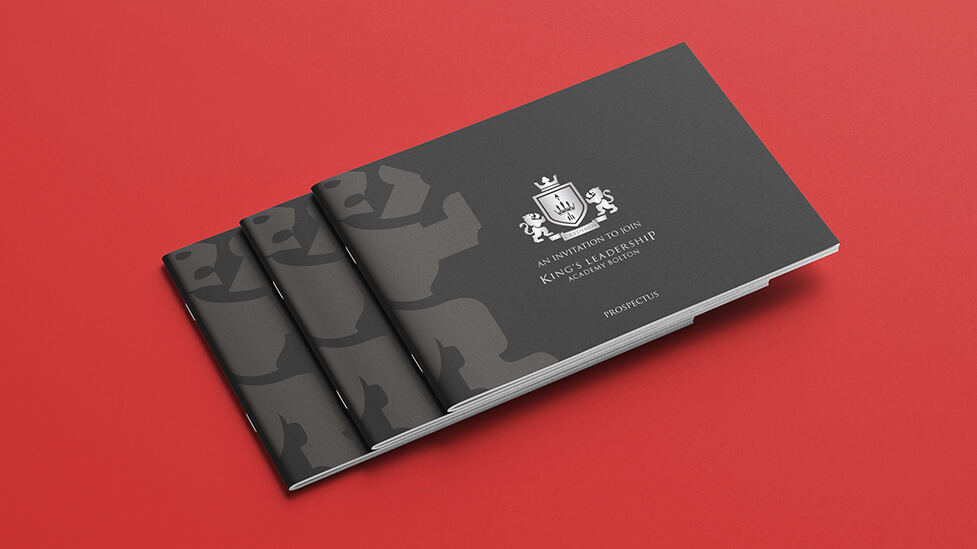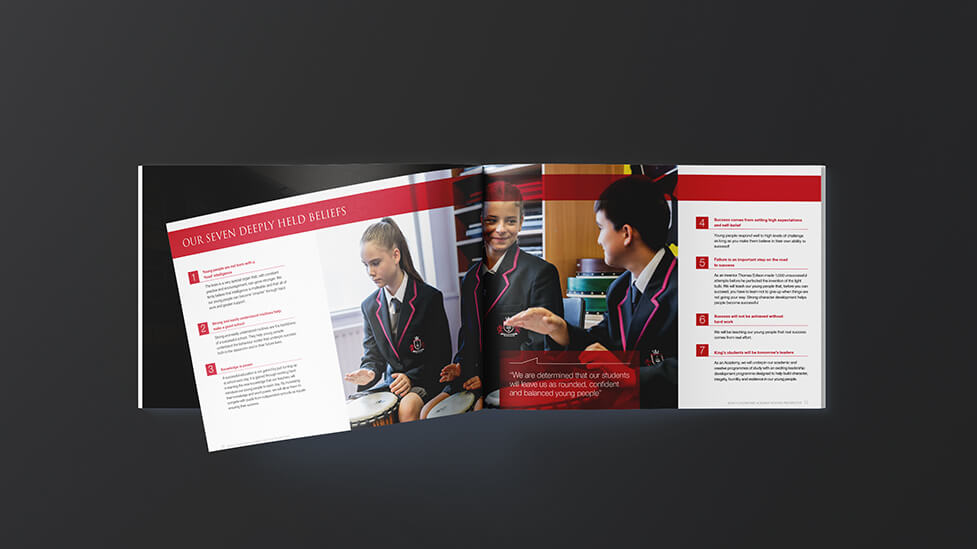 The school advertising campaign was a success, and King's Leadership Academy Bolton will be opening in September with a full Year 7 intake.