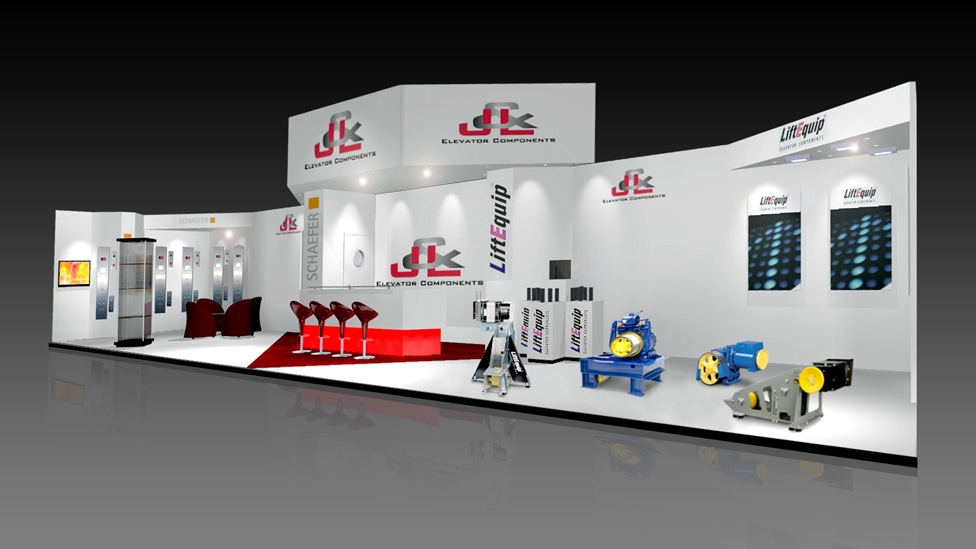 A mixture of clean white tones, accented with our client's brand colours and a commanding overhead canopy, helped this bespoke exhibition stand design dominate the show.
Challenge
Aiming to rise above competitors and make a memorable impression at their industry show, J&L Elevator Components enlisted Parker to come up with a show-stopping bespoke exhibition stand design. As a supplier and installer of lift and elevator components it was important for J&L to be able to showcase their extensive product range.
Solution
With their business split into two areas – one dealing in the lift control panels and the other dealing in heavy lifting gear, winches and lighting – we designed a symmetrical exhibition stand separated by a central hospitality area.
To give the stand maximum impact we made use of the full height allowance by constructing a large overhead canopy unit.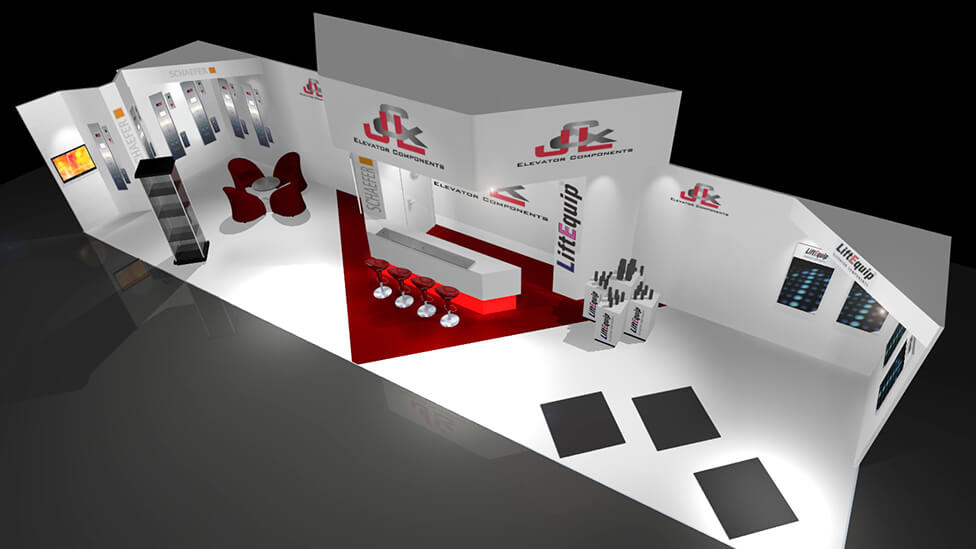 Strongly branded with J&L's logo, it was visible right across the hall. Under the canopy was a sizeable bar area to entertain clients, with secure kitchen and store area.
The left-hand side of the exhibition stand was designed and constructed with a double-skinned wall, enabling us to flush-mount the lift control panels with space behind to hide all the wiring.
The resulting demonstration area looked clean and stylish and allowed visitors to interact with the fully operational control panels. We also incorporated tables and chairs in co-ordinating brand colours for meetings with customers.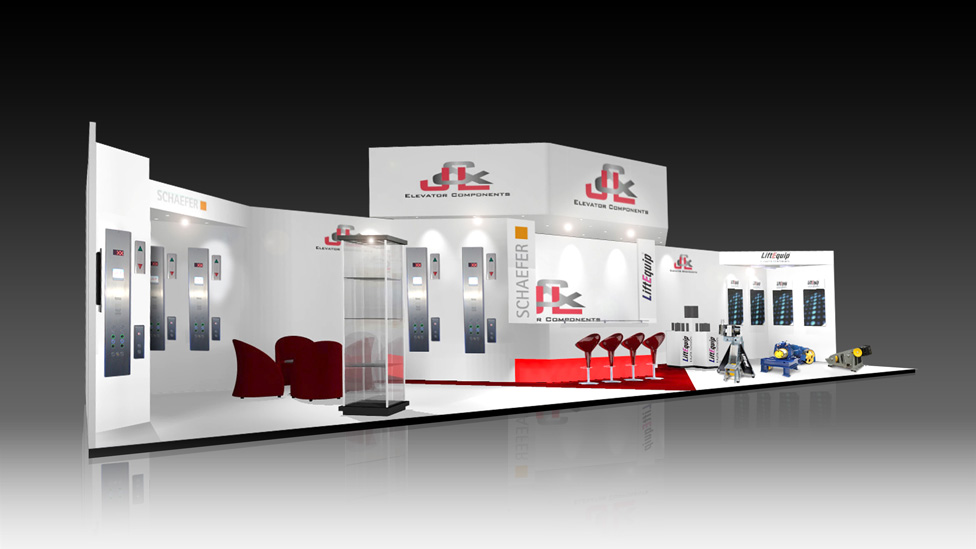 The right-hand side of the exhibition stand was given over to the heavy lifting gear. Manhandling numerous lumps of heavily engineered iron and steel (some weighing upwards of two tonnes) onto the stand, and positioning with pinpoint accuracy was no mean feat, but looked spectacular and allowed visitors to wander around and get up close to the products.
To cap off the right side of the stand, we built a second smaller canopy into which we installed J&L's range down and up-lighters used in lift cars, creating a third demonstration area.
With the clean white stand, accented with their brand colours and the commanding overhead canopy, J&L's bespoke exhibition stand design dominated the show, and the feedback they received from customers during the exhibition was extremely positive all round.