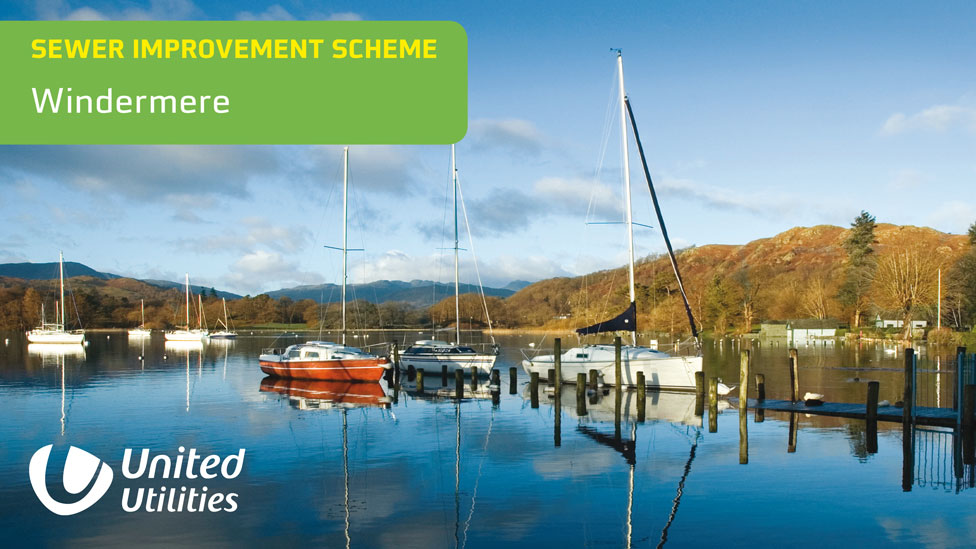 Background
United Utilities have a very effective policy of talking to residents and ensuring they are inconvenienced as little as possible while work is being done, and by carrying out the process of booklet printing and distribution they can clearly show detailed information, such as when and where specific areas will be affected, and who and how to contact if customers have any queries or concerns.
As part of their resident communication campaigns, United Utilities regularly ask us to carry out booklet printing projects, from initial design concepts through to final print and delivery, including commissioning bespoke professional photo shoots and unique graphic illustrations.
Challenge
This time our client needed a 6-page A5 format booklet to give to local residents and businesses who could potentially be affected by the infrastructure works undertaken by United Utilities.
Solution
Simple yet proven content layout and design ideas maximise the ultimate purpose of the booklets – to keep customers informed and demonstrate United Utilities' passion for customer service that truly cares.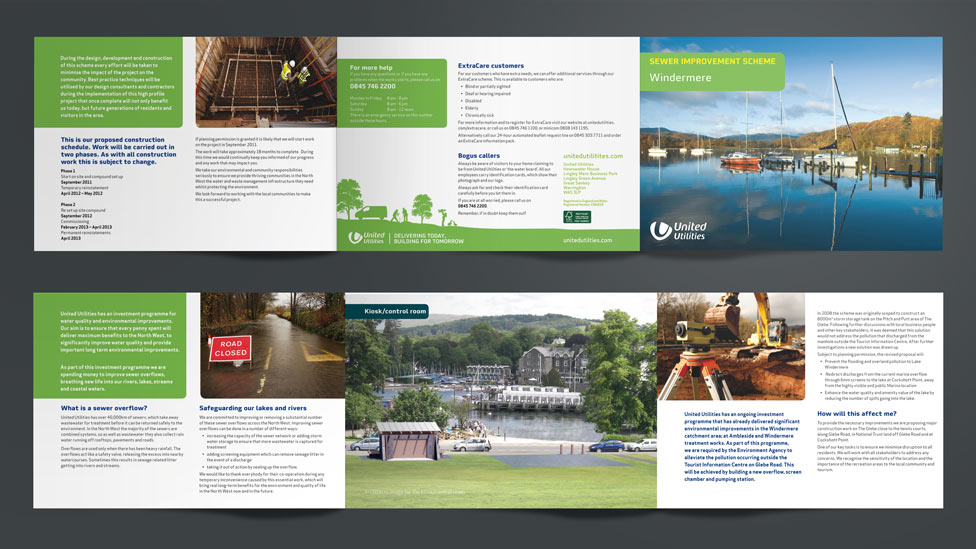 Striking photography of the areas affected by the works being carried out, engaging copy and a sympathetic illustration style contribute to the overall effectiveness of this piece of customer communications.