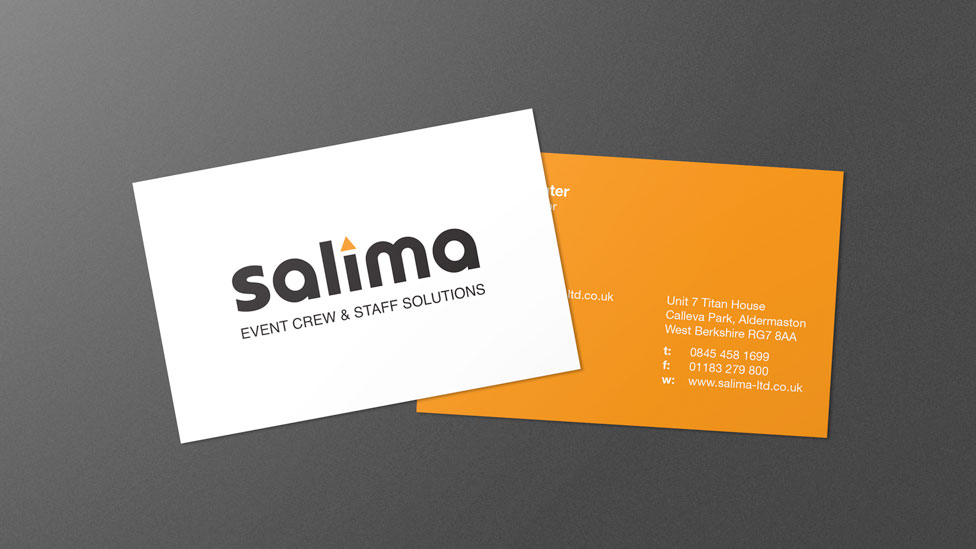 We developed a new branding and stationery to help our client create differentiation in the marketplace.
Your branding is your unique business identity. It highlights how your business is different from your competitors. So it's vital to have the strongest possible representation in your marketplace. Our brief was to develop a completely new branding identity for Salima event crew and staff solutions.
The word Salima is Arabic. It means "to be safe". After several meetings to discuss the look and feel Salima wished to achieve, we came up with 8 different branding options with compelling evidence behind the potential use of each of them.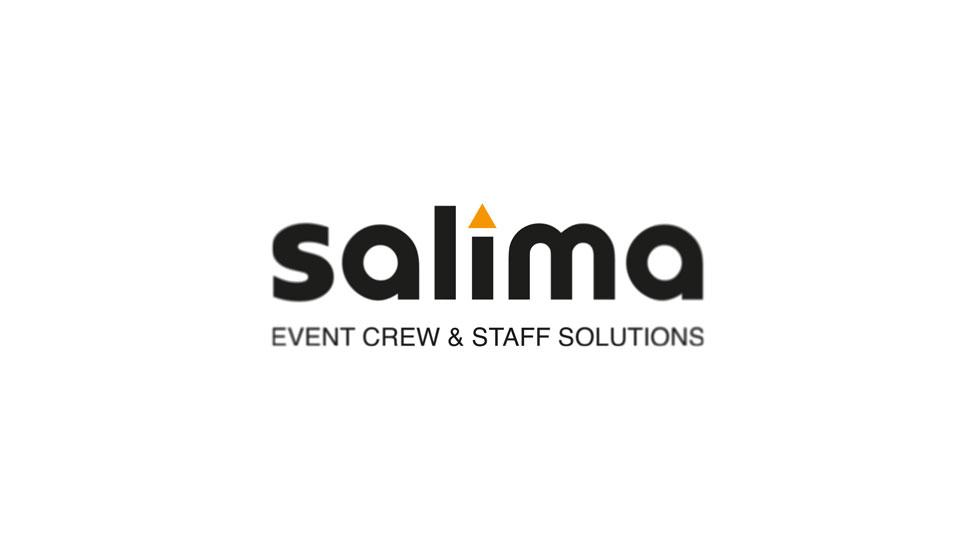 Using a strong orange palette with silver grey and black, the one chosen by our client offers a contemporary, modern look with a clean, strong typography to reinforce the strength and reliability of Salima's service.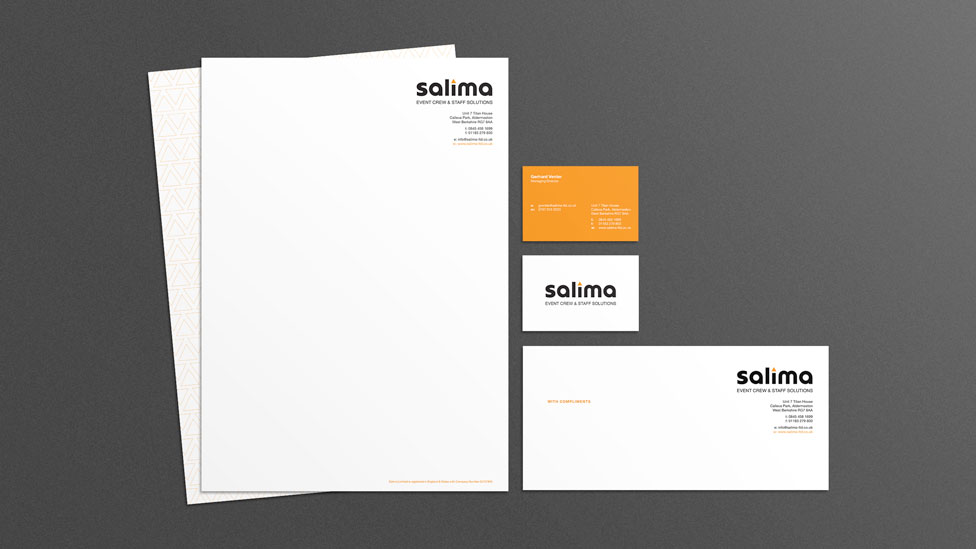 We also provided a full copywriting service to accompany the branding and coordinated all Salima's corresponding stationery requirements, such as new letterheads, business cards, compliment slips and trade brochures.