A print design project that helped our client step up the marketing and awareness of their brand following a management buy-out.
As a global specialist in providing security, it's no surprise that Becatech have, until now, limited the amount of promotional exposure given to the brand. The majority of its business has come through client referrals, and so after a management buy-out, the business were keen to step up the marketing and awareness of the brand in the form of a new brochure design.
As a starting point we developed a range of logo designs as the team were keen to mark the new era of the business with a fresh look to the brand. The majority of Becatech's work uses high-end software and new technologies, and the navy and light blue colour combination was chosen to portray a professional and forward-looking company, supported by a unique and technical-looking typeface which has evolved into the logo.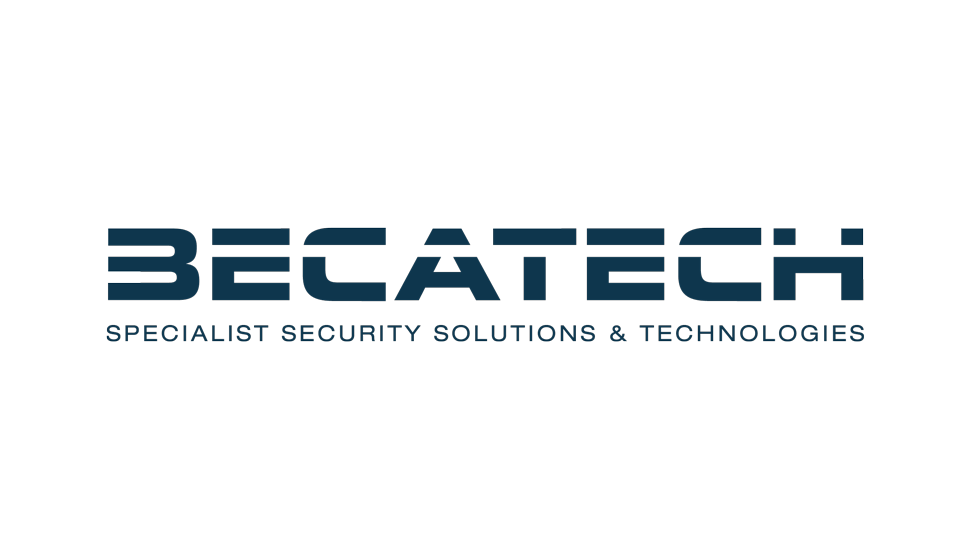 Due to the nature of the services offered by Becatech it was imperative that specific details about its methods and systems were not included in the brochure design, so we had to use our creative expertise to source suitable imagery and produce design layouts which would elude to the work undertaken.
We were also limited by the case studies and testimonials, so we worked closely with the client to first set out the exact content which should be included in the brochure design and print project.
In terms of the brochure design and print, our creative team produced a 12-page A4 format, using a card outer and satin stock inner pages. We also designed the inside back cover to contain a flap so the client could use it to hold case studies or information sheets. The main brochure section features a company overview, including reasons for using the company and the industry sectors they work within. Suitable royalty-free stock photography supports the content in a mixture of colour and monochrome, and carefully selected client testimonials are scattered throughout to underpin the key message of the brand.